Traveling is fun, enlightening and inspiring. Regardless of your budget, there are many ways to save big on trips, allowing you to spend more at your destination of choice. We want our readers to get the best bang for buck, because everyone loves a great deal. These are some of our top travel hacks to keep in mind before planning your next vacation!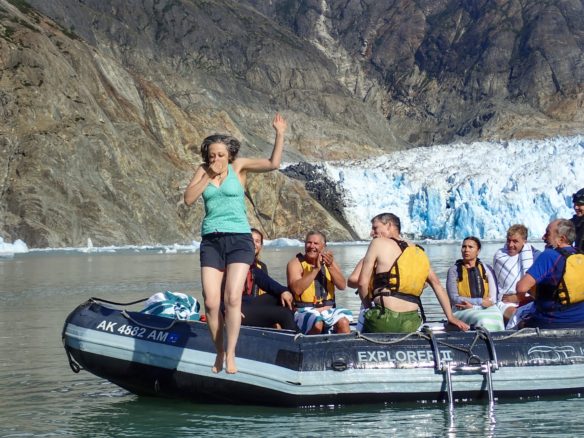 1) Free Flights and Hotel Stays with Credit Card Sign Up Bonuses
The Delta SkyMiles Gold American Express Card and Delta Skymiles Platinum AMEX cards are great cards if you fly Delta – which ranks as the best US airline for customer service. The Delta Skymiles Platinum AMEX card sometimes offers up to 90,000 SkyMiles as a signup bonus! That can be enough miles to fly multiple roundtrip international flights during off-peak times.
I have flown roundtrip from Washington, DC to Tokyo, Japan on Delta for 70,000 Skymiles and $60 in taxes. If I paid out of pocket for the ticket it would have cost me around $1,300. So I saved over $1,000 on that ticket! Then I was able to replenish Delta miles even during the pandemic. Read how I earned over 120,000 Delta Skymiles in a year without flying and how you can too!
The Hilton Honors American Express Surpass Card includes a complimentary priority pass. This offers card holders 10 free airport lounge visits per year. The bonus offer of 130,000 Hilton Honors points is worth around $700 in travel credit. The Hilton Honors American Express Surpass Card also includes automatic Hilton Honors Gold Status. So as a gold member, you get room upgrades when available. This is fantastic value, as the annual fee is just $95. So even infrequent travelers can find great value in this card!
2) Travel off-season when possible
Off-season travel can be so much cheaper. It also doesn't require as careful of planning in advance. Popular destinations like Venice, Santorini and the Great Wall of China are totally mobbed in the summer. Traveling in the offseason also means it's easier to get photos with nobody else in them at famous sites! In case nobody is around when you need to snap a photo, you can use the best tripod and a remote camera trigger to take a breathtaking picture.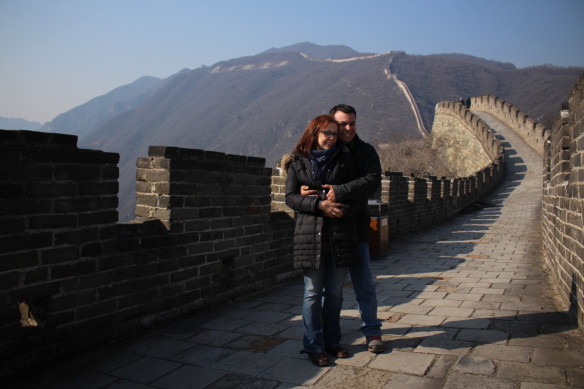 3) Always sign up for Frequent Flyer Miles and Points Programs to Maximize Your Travel Hacks 
Anytime you fly or stay in a hotel, always sign up for their loyalty program, if you're not a member already. It is always free. Then grow your points as you travel. If you're on a budget, don't stay loyal to one single airline or hotel. But if you have a larger budget, upgrades can make loyalty worthwhile. One of the biggest hacks is to not waste points long term.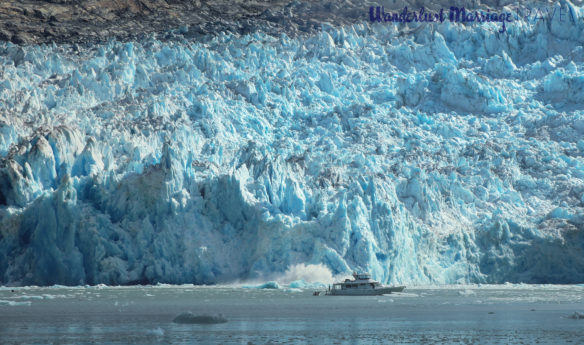 4) Choose Rooms with Free Cancellation and Double Check Prices on Google
Especially in big cities, there are often many great accommodation options. Sometimes hotels give special non-refundable deals, but we rarely choose those. There are usually deals with free cancellation, which is especially helpful during peak times. Allow yourself some flexibility in the event plans change. 
Book well reviewed hotels that offer free cancellation. Then if you have to cancel your trip or find a better deal later, you can make changes without paying a penalty. We typically use booking.com because the price you see typically includes taxes and they usually offer the best prices. But quickly double check by searching the hotel on google before booking. Google quickly compares prices across many booking sites! But if you do book through booking.com – please use our affiliate link 🙂 
5) Stay in Independent Hotels or Book Apartments
Small independently run hotels can be a great way to experience the local culture. Families and groups of friends while often find the best value on short term apartments – which can also be booked through sites like booking.com.
With an apartment in a pricier location, you can utilize the kitchen to save money on meals. Even if you don't cook, utilizing the refrigerator to make sandwiches and store cold drinks and save you a fair bit of money. 
Book listings with consistently great reviews for the best experience. This is one of the best travel hacks for families and groups of friends!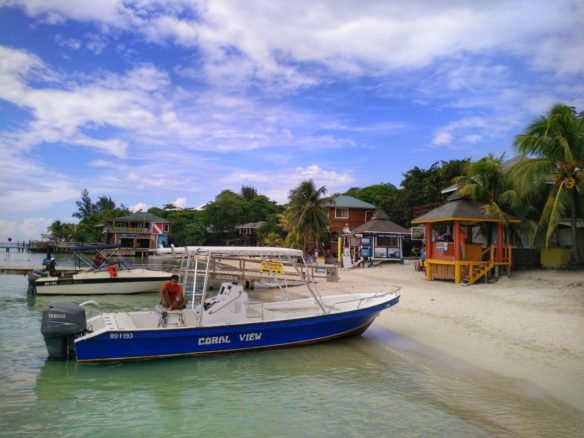 6) Consider Choosing Seats in the Back of the Plane
You're far more likely to get a whole row to yourself in the back of the plane. Sure, it takes a little longer to get off the plane, but it's so much more comfortable to fly this way on a budget. Perhaps don't pick the very last row, as you won't be able to recline your seat. We usually choose the second or third last row. Here are more tips for choosing the best seats in economy.
7) How to Buy Cheap Plane Tickets When Paying out Of Pocket
While you can often get free flights by utilizing credit card points and airline frequent flier miles, sometimes you have to pay out of pocket. When you do, it's best to check multiple sources. Google flights is one of our favorite resources to begin our search because it's so easy to use. Check out this article I wrote on how to buy cheap plane tickets. 
8) More Travel Hacks!
Be wary of cell phone roaming when traveling abroad. Read our article on how to save money on phone bills when traveling. And below here are some additional articles we've written to help you save and plan for a stress free couples trip! 
5 Ways to Save Big Money on Travel
7 Great Tips for Saving Money to Travel
10 Tips to Save Big on Plane Tickets
The Benefits of Taking Time Off to Travel
For any questions about planning a trip or maximizing bonus point programs, email me at [email protected] and I'll be happy to assist!
About the Writer and this Website
Alex Kallimanis is a UCF graduate who grew up in the Orlando, Florida area before living in destinations like Australia, the Netherlands and Ireland. As a travel journalist and travel consultant, I enjoy assisting readers with getting amazing experiences and value from their trips. I've visited 58 countries and counting.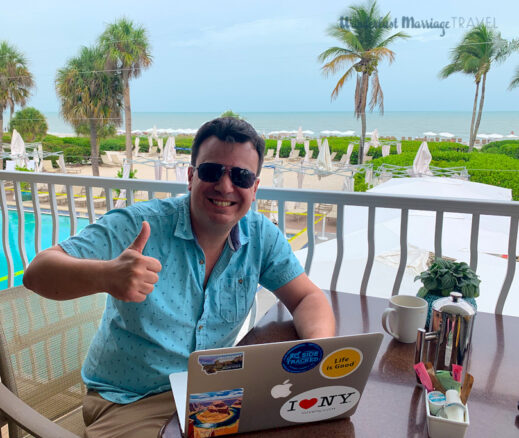 I'm also a Greek citizen that has made 10+ trips to Greece. My wife of nearly 17 years, Bell, is an Australian scientist working in cancer research. We first met in a hostel in Brugge, Belgium while backpacking Europe solo after college. You can read more on that story in our about page if you're interested.
I encourage you to browse some of the other destinations we've covered for helpful tips. I also share advice in our resources page that could save you thousands on travel costs!
Disclosure: This post contains some affiliate links that we receive a small commission from when you use, but costs you nothing extra. Please consider using them because it helps us help you get the best experience from your travels!