By Alex Kallimanis: Traveling is fun, enlightening and inspiring. But it can also be a little uncomfortable at times, especially for people traveling on a budget. We aim for our readers to get the best bang for their buck, because everyone loves a great deal. These are some of our top travel hacks to keep in mind before planning your next vacation!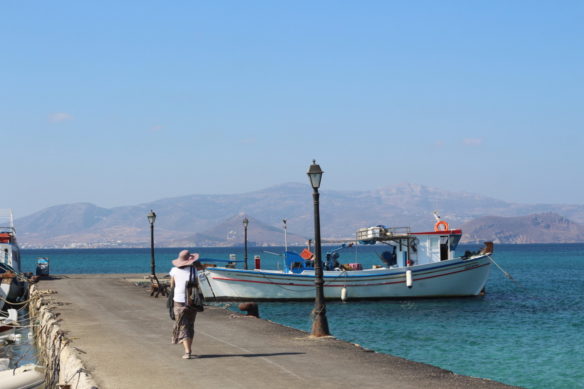 1) Free Flights and Hotel Stays with Credit Card Sign Up Bonuses
Play the credit card points game to earn free flights with everyday spending. We take advantage of credit card bonus sign ups to save thousands each year on travel. The sign up bonuses alone are often good enough for free international flights or multiple complimentary hotel stays. Travel rewards cards also offer other travel perks like free lounge access and room upgrades. Deals change, but here are a few cards we enjoy!
Hilton Honors American Express
The Hilton Honors American Express is an excellent travel rewards card to have. They offer up to 140,000 Hilton Honors Points that you can use towards free Hilton stays. 
Another excellent perk of this card is automatic Hilton Honors gold status. Normally you have to spend a lot of money at Hilton to earn this status, but not if you sign up for the Hilton Honors American Express. You'll have gold status at Hilton from your first stay using this card. A major perk of Hilton gold status is free room upgrades when available. You can also skip the line at check-in.
Asides from earning 140,000 points to use on free hotel stays there are two other things I like about this card. One is a free Priority Pass, which allows you 10 lounge visits in over 1,200 lounges worldwide. At $95, this is the lowest annual fee card I've come across that gives free lounge access! One downside is that sometimes the lounge is in a terminal you can't access. But this is a fantastic travel perk when you can access the lounge. You can enjoy complimentary snacks, drinks and comfortable seating with outlets to charge your devices!
Delta Gold or Platinum Cards
The Gold Delta Skymiles Card and Platinum Delta Skymiles cards are good cards with less of an introductory spend compared to Chase. The Platinum Delta Skymiles card has offered up to 80,000 miles as a signup bonus. But currently they're only offering a 40,000 mile sign up bonus, which is not as good of a deal.
But Delta offers Skymiles sales on flights, especially in the off season. So during the winter you can score international flights to Europe and beyond on Delta with 40,000 miles. Both the Gold and Platinum Delta Skymiles cards entitle you to a free checked bag on Delta flights and the option to purchase Delta lounge access for a nominal fee.
Chase Ultimate Rewards
The Chase Sapphire Preferred has no annual fee the first year and offers up to 60,000 bonus points when you sign up. 60,000 bonus points on Chase rewards is worth about $750 in travel credit. There are no blackouts on flights, meaning that if there are seats you can use your points. You can often even earn airline miles with the free flight this way too! The Chase system is easy to use to cash in the points for free flights and hotel stays around the world, making it a popular among travel hackers. You can even transfer Chase points to many airline mileage programs at a 1:1 ratio!
2) Consider choosing seats in the back of the plane
You're far more likely to get a whole row to yourself in the back of the plane. Sure, it takes a little longer to get off the plane, but it's so much more comfortable to fly this way on a budget. Perhaps don't pick the very last row, as you won't be able to recline your seat. We usually choose the second or third last row. Here are more tips for choosing the best seats in economy.
3) Travel off-season when possible
Off-season travel can be so much cheaper. It also doesn't require as careful of planning in advance. Popular destinations like Venice, Santorini and the Great Wall of China are totally mobbed in the summer. Traveling in the offseason also means it's easier to get photos with nobody else in them at famous sites!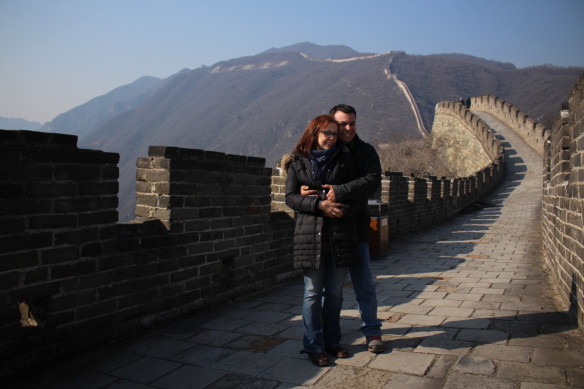 4) Choose rooms with free cancellation and double check prices on Google
That way if you have to cancel your trip or find something better later, you can make changes without paying a penalty. We typically use booking.com because the price you see often includes taxes and they usually offer the best prices. But quickly double check by searching the hotel on google before booking. This quickly compares prices across many booking sites.
5) Always sign up for frequent flier miles and points programs
Grow your points as you travel. If you're on a budget, don't stay loyal to one single airline or hotel. But if you have a larger budget, upgrades can make loyalty worthwhile.
6) Always look at reviews for hotels and restaurants
Just be wary of fake reviews. If there a lot of glowing reviews by people that have only left one review, they're probably fake. On the flip side, some reviewers are overly critical, so weed out ridiculous reviews. Sometimes it's best to just look at the negative reviews to see if there is a systemic problem with an establishment – like bad food in restaurants or bed buds in hotels. Consider emailing a travel writer you trust for specific recommendations.
7) Stay in independent hotels for a more personal experience
This is also good for better cultural immersion. We love to support well run family hotels around the world. Airbnb often provides similar opportunities. If you've never used Airbnb, sign up here for free and receive $40 off your first stay over $75.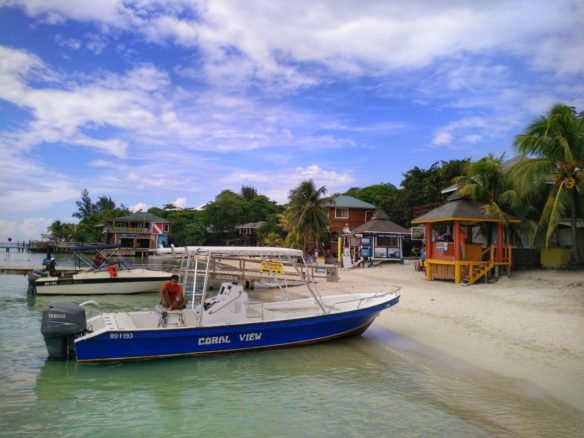 8) While you can often get free flights by utilizing credit card points and airline frequent flier miles, sometimes you have to pay out of pocket. When you do, it's best to check multiple sources. Google flights is one of our favorite resources to begin our search because it's so easy to use. Check out this article I wrote on how to buy cheap plane tickets.
Here are a few more articles that you might find useful:
5 Ways to Save Big Money on Travel
7 Great Tips for Saving Money to Travel
10 Tips to Save Big on Plane Tickets
The Benefits of Taking Time Off to Travel
For any questions about planning a trip or maximizing bonus point programs, email alex@wanderlustmarriage.com and I'll be happy to assist!
Disclosure: This post contains some affiliate links that we receive a small commission from when you use, but costs you nothing extra. Please consider using them because it helps us help you get the best experience from your travels!