Legend has it that many moons ago Brussels, Belgium was saved from fire by a little boy who extinguished the flames with his pee. The famous Mannequin Pis is one of the symbols of Brussels and Manneken Pis statue fountain frequently changes wardrobes. And if you wish, you can even sink your teeth into Belgian pee chocolate!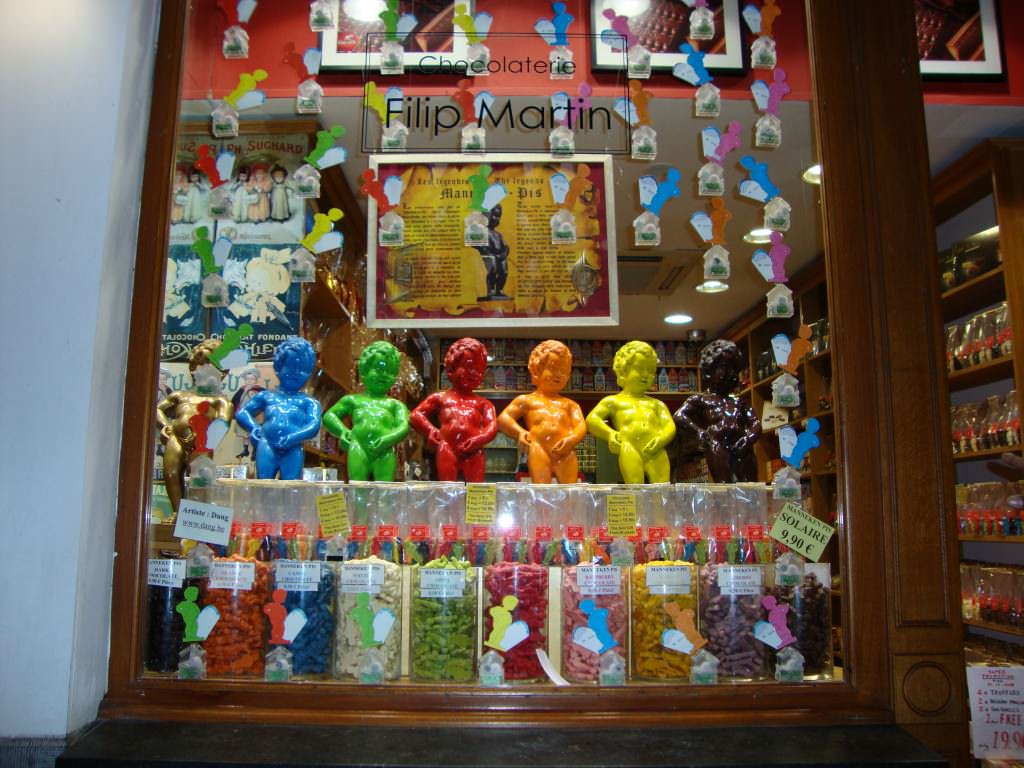 Chocolaterie Filip Martin
Rue au Beurre, 30
1000 Bruxelles
Phone :
02/513.34.30
Where to Stay in Brussels, Belgium?
Luxury Hotels in Brussels
Brussels Marriott Hotel Grand Place offers great amenities and a wonderful central location.
Steigenberger Wiltcher's is a truly elegant hotel right off Avenue Louise, which has many of Brussels finest shops.
Mid Range Stay in Brussels
Hotel Park Inn by Radisson Brussels Midi has great rooms and a good location near Brussels Midi international train station. If you have an early international train to catch, this is a great option location wise as it's near the train station where you catch Eurostar and Thalys trains.
Budget Hotels in Brussels
Ibis City Centre has a fantastic location, just a couple minutes walk from the incredible Grand Place. Rooms are very basic but clean, and you can't beat the location.
Motel One Brussels has slightly better rooms than Ibis but it's a little further from the Grand Place. The breakfast buffet here is really good and well priced.
You may find the best value booking short stay apartments in the Brussels. If you've never used Airbnb, sign up here for free and receive $40 credit off your first stay! Look for properties with consistently good reviews within walking distance of the famous Grand Place.
Disclaimer: This article contains affiliate links. We receive a small commission off bookings at no extra cost to you. When it suits, please use the link as it helps us help you with your travel plans!