Krakow can be a great place to visit. Poland's second largest city and most visited destination offers a wonderful mix of interesting history and great nightlife. Unfortunately, like other popular Eastern European cities like Prague, Budapest and Riga, the boom in tourism has also seen a spike in a small minority of people who want to take advantage of visitors. Here are some common scams in Krakow, sometimes involving "legitimate businesses," to be aware of during your visit.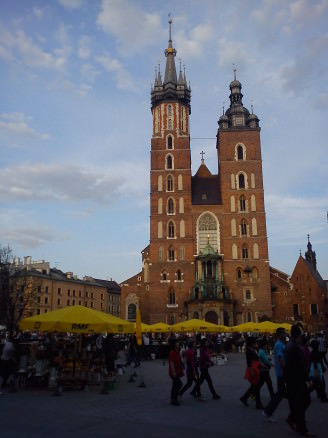 Currency Exchange: Common Scams in Krakow  
There are many legitimate looking places to exchange money in the Stare Miasto (Old Town) of Krakow. Unfortunately many of them are scams. I had read about this before visiting and witnessed a man near the main square get taken advantage of. The rate posted at the front entrance of the exchange shop showed 4.17 zloty to the euro, with no commission. That was too good to be true because that was the "real" exchange rate. When I entered a German sounding man was demanding his money back after just being conned. The employee behind the counter pointed to a different sign posted on the wall next to him showing that the value rate was only on sums in excess of 4,000 zloty (nearly 1,000 euro!). The exchange rate on less than 4,000 zloty was trickily posted at a meager 3 zloty to the euro. The man exchanged 100 euro and they took a 29 euro commission. Completely ridiculous.
Be sure to double check currency exchange outlets and even ask for a printed receipt of what you will get before handing any money over. Here are some general tips on ways to save on exchanging money.
Drinks Scam 
I wrote an entire post about several scam propositions I received in Budapest last year. I was actually not propositioned in Krakow but it does happen frequently. The gist is that 2 girls, also pretending to be tourists, will approach a male tourist asking if he has a map. They'll strike up a conversation and tell the man they know a good place to have a drink. The unsuspecting male will go along to the scam bar and have several drinks. After a few drinks he'll be presented with a bill equivalent to several hundred euro. If you try to get out of paying these mob run establishments have ATM's and giant burly guys that will rough you up.
There are several scam bars in Krakow. Hard Candy is just one of them. As a general rule, you usually shouldn't patronize establishments that do not have drink prices posted on their menu out front. And even then, double check the menu inside. Bell and I had beers at a middle of the road scam bar in Riga a couple years ago. They advertised cheap beer prices out front but the menu inside had cocktails listed in the range of 25-30 euro, and the place was not at all fancy. Luckily Bell did not order the 25 euro Cosmo!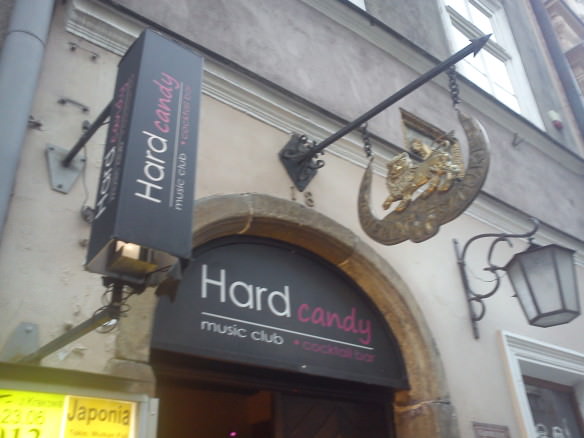 Taxi Scam 
Taxi drivers anywhere can take you the long way. But in Krakow there are additional taxi tricks to be aware of. Some may turn on night or weekend meters during the day, or try to trick you into saying you paid less than you did. Be sure you know how exactly how much you handed over to your driver upon arrival at your destination. Also, any legitimate taxi company will have their rates posted out the front of the taxi. They are usually around 7 zloty to start (under 2 euro) for the first kilometer and around 2.5 zloty for each additional kilometer. Do not get into any taxi that does not have posted rates similar to these.
Update, June 2017: The taxi-like app, Uber is now available in Krakow! You can totally avoid any taxi scams by using Uber in Krakow. Just download the app on your phone, order the car, and the ride is totally monitored via GPS. It's even cheaper compared to taxis too. If you've never used Uber before, sign up here and receive credits off your first ride!
Credit Card Scam 
Some visitors to Poland have been known to be awoken in their hotel in the middle of the night by "the receptionist" asking them to verify credit card details. After the tired and disoriented traveler reads them over, they might be in for a shock the next time they see their credit card statement. You should also air on the side of caution handing your card over in certain shops. As a general rule of thumb, we usually prefer to pay cash in restaurants anywhere in the world because when your card is taken from your site, you never know who might steal your card details.
Good Samaritan Scam 
This is another of the possible scams in Krakow that I've only read about, and did not actually witness. You should apparently be wary of random people in train stations who offer to help you use a ticket machine or show you to your seat. People might use "assisting" you at the ticket machine to take your money and run. And if they show you to your seat, they may ask you to pay a tip for this "service."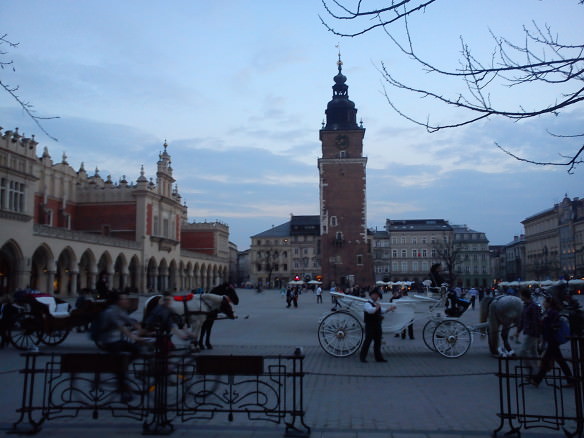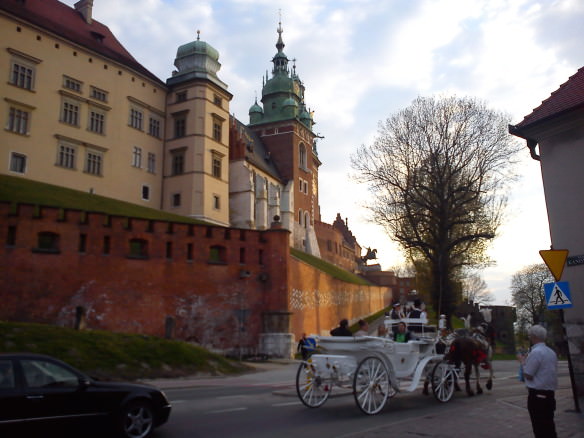 And of course pick pocketing is something to be wary of in cities all over the world. Never carry your wallet in your back pocket in any busy city. And be wary of intentional distractions that may throw you off guard as pickpockets sometimes work in groups. Again, Krakow is a fantastic place to visit and none of the things mentioned should deter you from visiting this wonderful city. But it's a good idea to check the "dangers and annoyances" of anyplace you travel to. Don't fall victim to any of these scams in Krakow.
Where to Stay in Krakow:
You can read all about tips on tips on areas to stay in Krakow in my previous article. Consider booking a short stay apartment with a lot of good reviews in the central Stare Miastro (Old Town) or Kazimierz (Jewish Quarter) districts through sites like Airbnb.
If you haven't used Airbnb before, you can sign up here for free and receive a discount off your first stay! Just be sure to book properties that have many consistently good reviews.
Krakow is a wonderful town, so hopefully this post doesn't put you off from visiting. Read about 5 must things to do in Krakow. Feel free to get in touch if you need any additional tips on planning a trip to Krakow!
Common Scams in Krakow
These are also good to keep in mind when traveling to other countries also.  but should not deter you from the wonderful experience of exploring this awesome region.
Have questions on travel to Krakow? Leave a comment or email me at [email protected] and I can assist you!
Disclosure: This article contains some affiliate links. We receive a small commission when you book or sign up through certain links and it costs you nothing extra. Thanks for using them!