The best deals vary and you should always search multiple sites for plane tickets. But the best place to start your airfare search is with Google Flights. Google Flights is fast, easy to use and has a calendar that shows you the cheapest dates quickly. It also gives you tips on whether a nearby airport has a cheaper flight. Here's how to use Google Flights to find the cheapest tickets!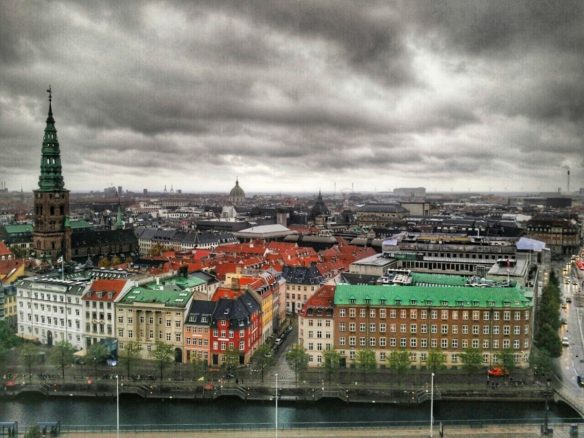 You can usually find the cheapest tickets directly with Google Flights. But not always, especially if you have to travel on specific dates. Sometimes airlines have special deals that are only published on certain sites, and even Google doesn't find everything. But it's definitely the best place to start. You can then look on sites like Kayak, SkyScanner and Momondo to see if they can beat the fare Google Flights found.
How to Use Google Flights
Google Flights calendar search is so easy to use whether you're flying to Iceland or Timbuktu. I quickly searched a roundtrip flight from Washington, DC to Paris in September. Within seconds their calendar found a ticket at the end of the month for just $370 roundtrip on IcelandAir!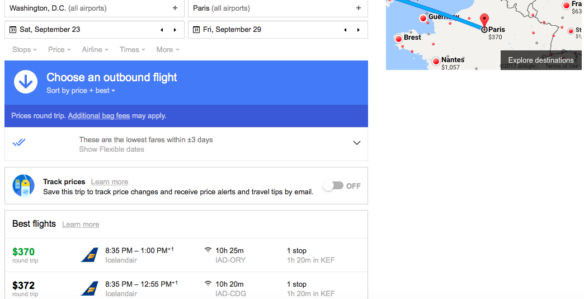 Not only does Google Flights offer alternative dates to find the cheapest tickets, but their global calendar shows nearby cities that can sometimes have significantly cheaper fares. Maybe the tickets to Paris are expensive during your vacation days. But what if tickets to London, Brussels or Amsterdam are hundreds of dollars cheaper? Eurostar trains connect London with Paris in just 2 and 1/2 hours. With Thalys trains, Paris is only 90 minutes from Brussels and just over 3 hours from Amsterdam. So with good planning, you could potentially visit two amazing cities for the price of one! Google flights map quickly shows you the bigger picture and can score you a kickass vacation at a great price.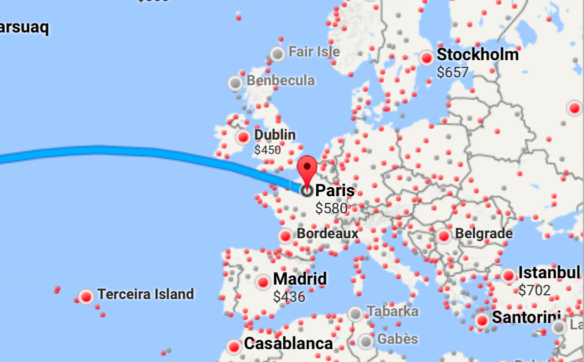 Multi-Destination Plane Tickets
It's also handy to use Google Flights for searching multi-destination trips. Let's say you're planning to fly from Washington D.C to Paris, Paris to Rome and then Rome back to DC on a weeks vacation. With discount European carriers like Ryanair, the cheapest fares may actually require you to purchase seperate tickets. But Google Flights can direct you to multiple sites in seconds. After searching on Google Flights, enter the same dates on Kayak to see if one of their "Hacker Fares" can beat what Google Flights found. Kiwi is another worthwhile site for finding the cheapest plane tickets.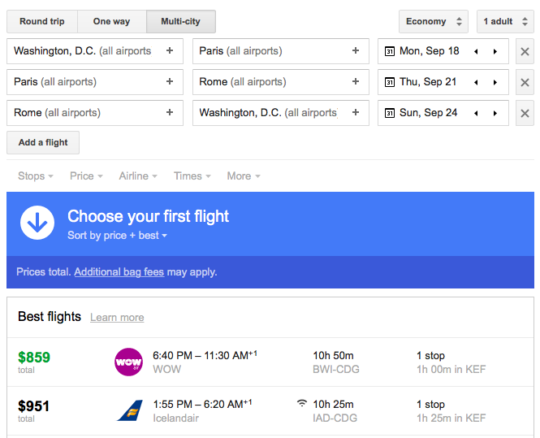 The exact same flights turned up $110 more on Kayak, but this isn't always the case. Sometimes Kayak and other sights beat the price of Google Flights. So you should never rely on only searching any one website for plane tickets!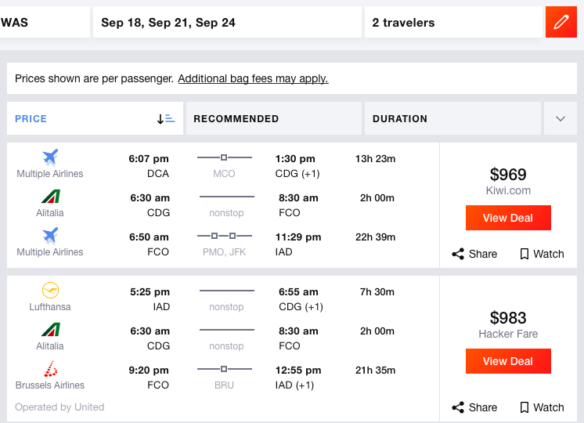 Other Ways to Save on Plane Tickets
If you're planning a trip well in advance, it's a great idea to set price alerts on sites like Airfarewatchdog and Kayak. For travel during the busy summer season or holidays, you may find the cheapest tickets six months in advance as airlines usually aren't desperate to unload inventory in the final months. But during non peak periods, the best time to buy plane tickets is generally 6-10 weeks in advance. By setting price alerts months in advance, you'll be updated on sale fares. When the price is an especially good deal, you can buy the ticket then. Sometimes we find such awesome deals that we'll hold onto our airline miles and credit card points for the next trip.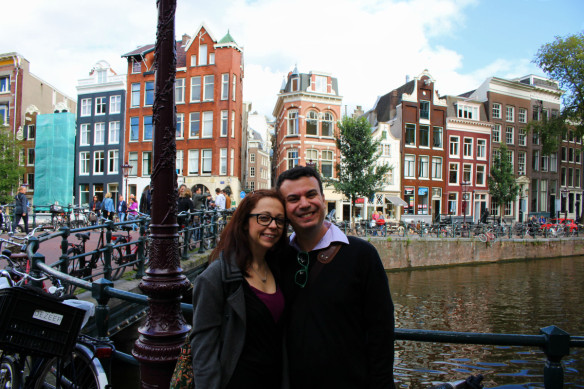 Read more tips on finding the cheapest plane tickets in previous articles we've published:
How to Buy the Cheapest Plane Tickets
10 Tips to Save Big on Plane Tickets
10 Ways to Save on Booking Plane Tickets
Where to Stay
We often find that booking.com offers the best hotel and apartment deals during our travels. You can also save some money on last minute bookings using Hotels.com discounts here, saving up to 40% on global hotels.
Have questions on how to use Google Flights? Leave a comment, email me at [email protected] or reach out on Twitter at @AlexKallimanis or @Wndlustmarriage
Disclaimer: This article contains some affiliate links. We receive a small commission when you book or sign up through certain links and it costs you nothing extra. When it suits you, please use them, as it helps maintain this website.