Neither Bell or I are always the most forward people, but when it comes to someone trying to rip us off, I don't hesitate to proclaim "Hold on a second buddy!" My father is originally from old school Greece (he's 85 now) and loves to haggle, even when the custom isn't to do so. When I was a kid, my friend and I were in a large sporting goods store in Orlando looking at golf clubs marked at $600. My Dad grabbed one of the fellow pimply faced teenage employees and offered him $200. There was of course no deal, and I left throughly embarrassed, with my friend both stunned and entertained simultaneously.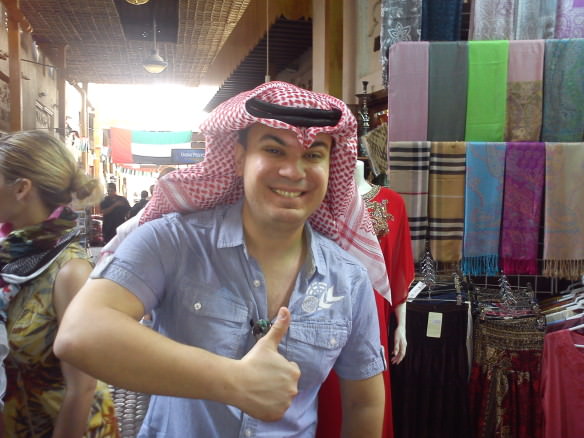 Suffice to say, I learned a few things to prepare me for travel in countries where haggling is the norm, especially with foreign tourists. So here are tips on haggling abroad, particularly in many countries in Asia and Africa. These tips do not apply in countries like Japan or South Korea, as they are generally not haggling nations!
1) Don't Act Overly Interested
Don't be a jerk either, but feign interest. If you absolutely love the item, try and refrain from shouting with glee like a teenager or having an on sight orgasm. I usually act polite and say, "This is pretty nice. It might do. How much?" It might work is a nice start to a good old fashioned haggle down.
2) Be wary of Anyone you just Met who Refers to you as "My Friend"
Another person to be wary of might say "special price just for you!" It is indeed a special price for you, marked 5 times higher. If you can successfully get your item for 5 times less than their initial special price (which you frequently can), congratulations, you've earned a top haggler badge!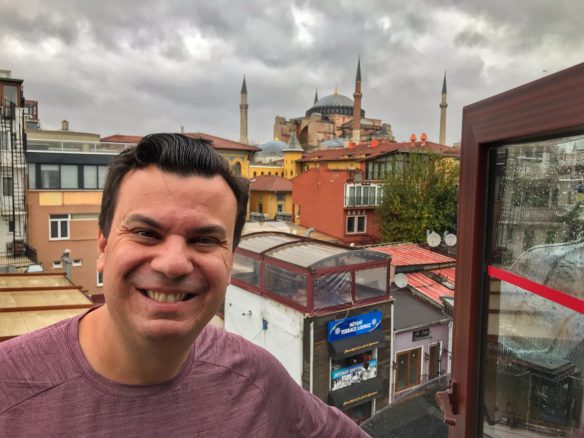 3) Indecisiveness can be your Best Friend
Do you really need that Turkish rug from an Istanbul carpet shop? Probably not, but you think it looks nice and would be a wonderful memento of your trip. Ponder it over for a long while if you have time. Some people are naturally indecisiveness about what they want to buy. And guess what? This makes them an awesome haggler, sometimes without them even realizing it.
4) Walk away
Sometimes their "final offer" is not so. Guess how you find out? I've been called back many times for my final offer because I walked off. There are also a couple times where I bluffed and the vendor let me leave, because that was indeed their final offer. Guess what I did then? I went back, acknowledged their victory with a smile and paid them their final offer. No vendor has ever then turned my money away.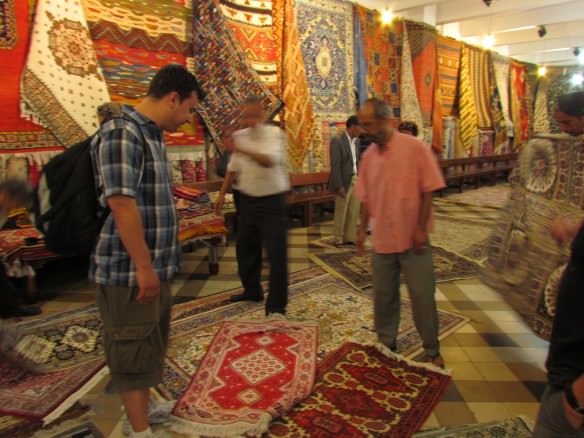 5) Shop around
If you're in a bizarre where loads of vendors are selling the same shiny camel trinkets, scarves, shoes, or whatever, check around for price differences (if anything is actually marked). If there are no prices anywhere, as a general rule of thumb, you can probably get the item for 4-5 times less than the "special price." And if someone tugs at your shirt and calls you their friend, please don't hesitate to say "hold on a second buddy!"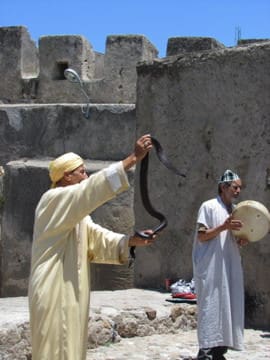 How Much Should You Haggle Over Price?
Depending on the country you visit, haggling varies. Here is a rough guideline on how much you can expect to negotiate as a percentage. These are some of the top holiday destinations to haggle.
China Haggle: up to 90% ·
India Negotiate: up to 70%
Thailand Haggle: 50%
Morocco, Tunisia, Egypt Negotiate: 50%
Dubai Haggle: 50%
Tips on Haggling Conclusion
I want to add that you shouldn't bilk working people trying to get by. But folks who start out with outlandish prices are not honest. They're treating tourists simply as a dollar sign, and a dumb one at that. They also send the wrong signal to other locals who are more honest, by making more money than them.
If you want to save big money on travel, read our travel hacking tips. We save thousands of dollars on travel each year thanks to a variety of methods!
And if you ever end up on a day trip in Tangier, Morocco, good luck. Normal haggling etiquette does not apply there, and even a master haggler will have their wits tested. Please leave any additional tips on haggling that you use!