By Alex Kallimanis: Washington, DC is not a very popular place right now (though it hardly ever is). But our home over the past year is a beautiful city with a lot to offer visitors. Here are 10 great things to do in Washington, DC, covering many of our favorite things that we take visiting family and friends to as well.
1) The US Capitol Building (and House and Senate Chambers)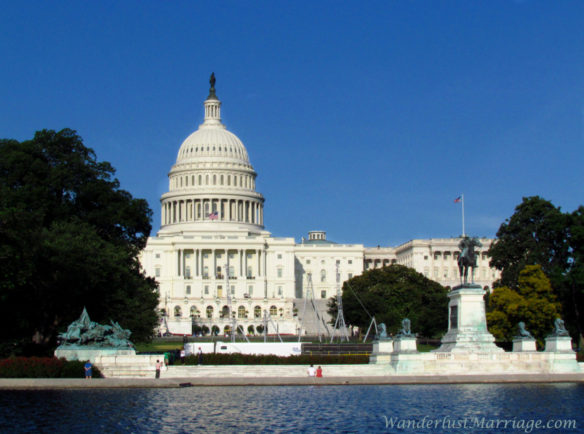 The US Capitol Building is extremely impressive to tour. US residents can pick up gallery passes to view the Congressional chambers of the House of Representatives and Senate from their Senator or Congressman's office (required to visit the House and Senate chamber). So just swing into the Hart or Russell office buildings and ask a Senator's receptionist. Tours of the US Capitol Building run Monday-Friday but you need the gallery passes to go into the actual chambers (where you'll go through another security checkpoint). If you don't have the gallery passes you can still tour parts of the US Capitol Building.
2) Cherry Blossom Season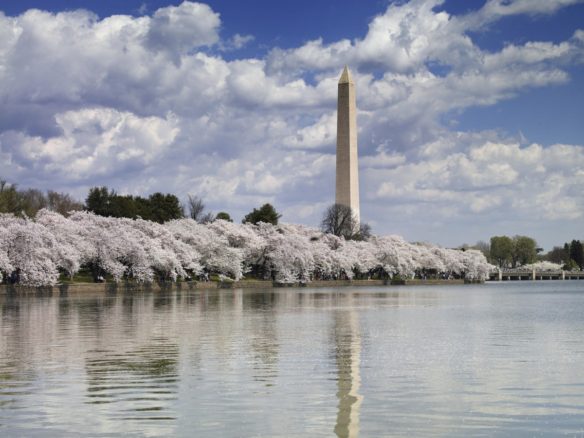 One of the most popular times to visit the US capital is during the peak of the cherry blossom trees. Depending on the weather, this typically falls sometime between mid-March and mid-April. For 2018, the prediction is that the peak will happen between March 17th-20th. Peak cherry blossoms last for about a week. There's also a cherry blossom festival surrounding the festivities. Here is more info on the national cherry blossom festival. Spring beats DC covered in snow, though that's also picturesque.
3) Smithsonian Museums
The Smithsonian complex of museums is the largest in the world, with 19 museums, including the national zoo (also free). The most popular museums are Air and Space, Natural History and the American History Museum. With 7.5 million visitors, the Air and Space Museum is the most visited museum in the United States, and second most visited in the world.
The National Museum of African American History and Culture is the newest museum, so tickets are limited. You can reserve free tickets online the day of your visit beginning at 6am to ensure you do not miss out. On weekdays, a limited number of walk-up tickets are available beginning at 1pm.
There are a lot of great free things in DC. Read our article on How to Enjoy Washington, DC for free!
4) Catch a Sporting Event
The DC area is home to all four major US sports teams, plus DC United (and soccer is the world's most popular sport). So far as residents, we've seen the Washington Nationals baseball team and the NBA's Washington Wizards in action. Both are family friendly and affordable, with many games offering seats for under $20. We haven't been to a Capitals or Redskins game yet.
5) Walk the National Mall
The National Mall extends from the US Capitol Building to the Lincoln Memorial. Half way between is the Washington Monument. Between the Washington Monument and Lincoln Memorial are the World War II Memorial, Korean War Memorial and Vietnam War Memorial. All of them are worth seeing. Many of the Smithsonian Museums can be found along the mall between the US Capitol Building and the Washington Monument.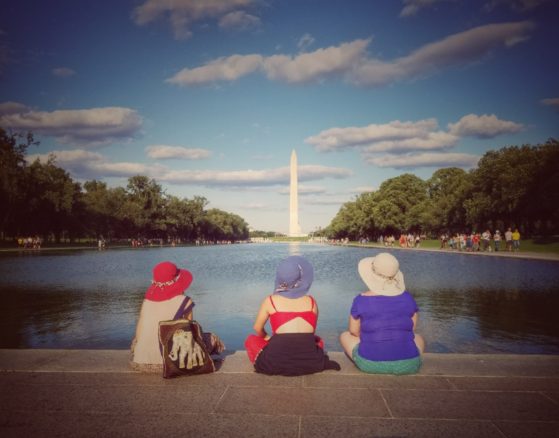 6) Monument Hopping
Asides from the monuments on the National Mall, there are several other important monuments to see close by. There is the Jefferson Memorial, Franklin D. Roosevelt Memorial and Martin Luther King Jr. Memorial. DC Monument hopping is definitely one of the city's highlights.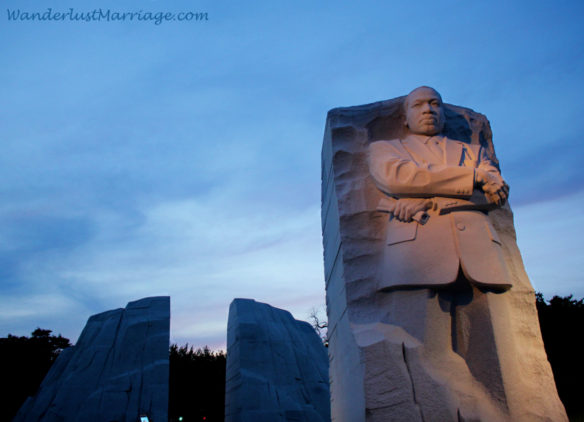 7) Great DC Happy Hour Specials
There's a lot of great happy hours in Washington, DC, from upscale to casual. Succotash has an excellent happy hour covering a good selection of wines, beers, cocktails and food at a significant discount from 4-7pm. Another favorite happy hour is at Zorba's in Dupont Circle. They have a great terrace and excellent specials. DC happy hours are generally Monday- Friday from around 4-7pm. Check this site to see a broad spectrum of DC happy hours, including weekends.
8) Visit a Winery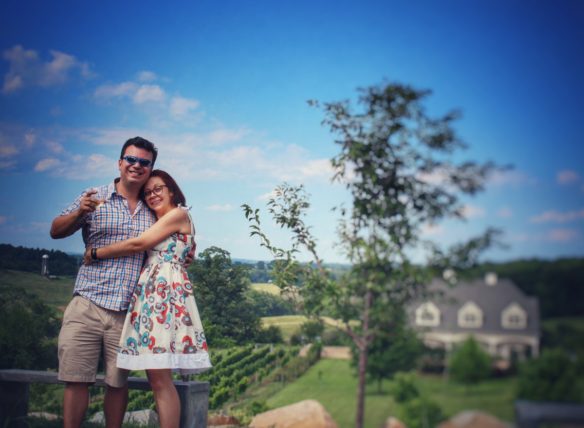 Speaking of alcohol, Virginia has a lot of good wineries in the Shenandoah Valley. Depending on traffic, it's about a one to 1.5-hour drive to the wineries. If you're visiting from out of town, you could rent a car, or take a tour so you don't drink and drive. Consider this winery tour from DC with Sourced Adventures we did last summer. Great wines and beautiful scenery.
9) Grab Seafood from the Municipal Fish Market
One of our favorite things to do in summer is to visit the nation's oldest fish market, The Municipal Fish Market, along the Potomac River. We typically grab some boiled shrimp, crab cakes and maybe a piece of deep fried salmon (totally delicious) and some hush puppies and cole slaw. We walk less than 10 minutes and sit across from the Jefferson Memorial and enjoy a picnic in the grass. We're shocked that we've never seen anybody else do this because it's pretty fantastic!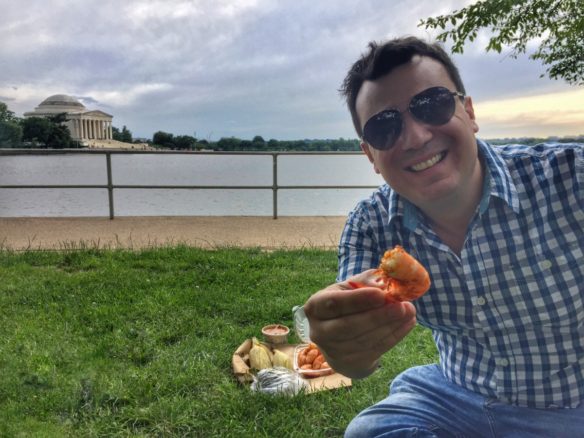 10) George Washington's House at Mount Vernon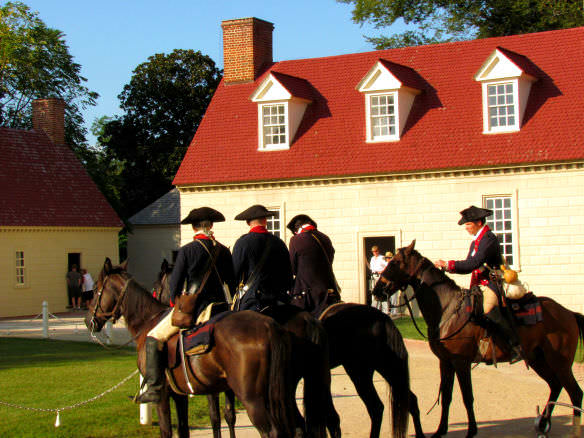 Mount Vernon is just 18 miles (30km) outside Washington, DC. Read about our visit to Mount Vernon, George Washington's Beautiful Virginia Estate. Visit and see that Washington was quite the entrepreneur (aided by a lot of slaves, like Jefferson and other "founding fathers"). Virginia houses the homes of 8 former US presidents, more than any other state.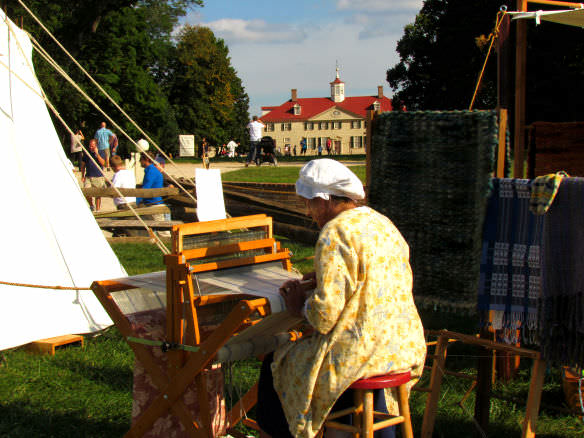 There's a lot to do in Washington, DC and the surrounding area, and this list just scratches the surface. If you need additional tips for a visit to Washington, DC drop me a line at alex@wanderlustmarriage.com or leave a comment. Happy travels!