We spent last week in Washington, D.C. and arrived just in time for their biggest snow storm of the season. As if we haven't been tormented enough by weeks of huge snow piles engulfing us in Boston, the snow gods decided to follow us to D.C. Because Washington doesn't get nearly as much snow as Boston, the city isn't equipped to handle very much snow and shuts down for 4 inches, causing eye rolls from residents of cities like Boston, Chicago and Buffalo.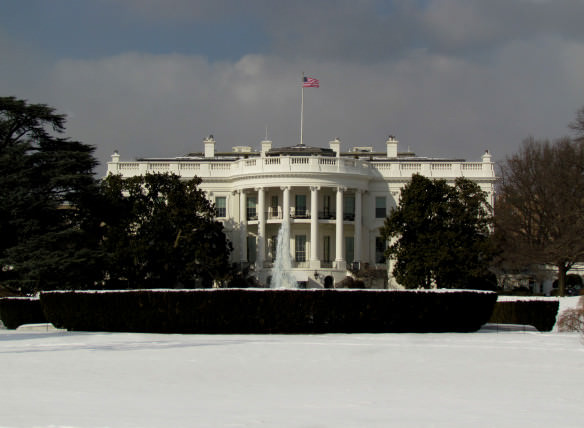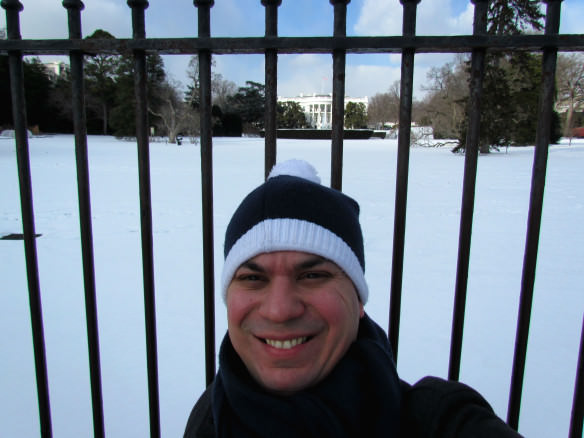 It was a hassle arriving in Washington via Amtrak train from Boston. Because of bad weather around the northeast, the train departed Boston 2 and 1/2 hours late and the ride took 2 and 1/2 hours longer than scheduled. So instead of an already long 8 hour train that should have arrived in Washington at 8:40pm, we arrived in D.C at 1:40am. I then had to wait over an hour for a taxi van to share with 4 other people and by the time I got to the hotel it was 4am. Suffice to say I arrived quite frustrated about the trip and the fact that our entire week's weather called for very cold temperatures.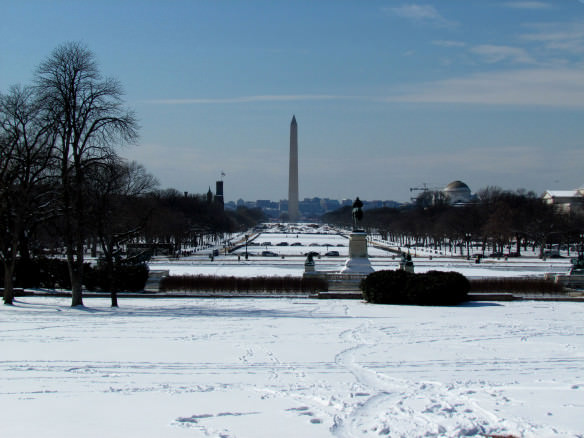 Where to Stay in Washington, DC?
A couple of our favorite DC stays have been at the Washington Court Hotel, near the US Capitol Building. Some rooms have views of the US Capitol, so it's worth requesting them. The Washington Hilton, which hosts the Washington Correspondant's Dinner is also a favorite. If you're looking for good value in DC, you can sometimes find it on weekends when the business travelers are gone. Weekend rates are sometimes 300% less than high weekday rates!
Budget travelers should check out Airbnb. If you've never used the service, sign up here to receive $40 off your first stay over $75. Look for rooms, entire apartments or houses with consistently good reviews to book!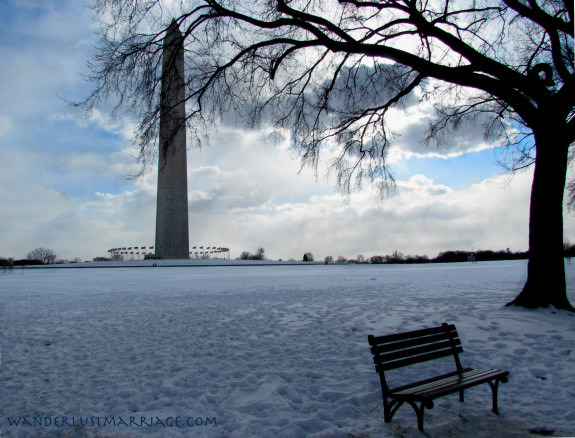 On the bright side, I was really happy to witness many of Washington's most famous landmarks blanketed with snow. Unfortunately, Bell didn't get to see many sites covered in snow as she was working out of her company's Bethesda office during the week, which is conveniently connected to D.C. via the red metro line. We had time together on Saturday but unfortunately the snow gods decided to unleash their wrath and forced us to retreat inside the Smithsonian Postal Museum, before departing back to Boston via train, at Union Station next door.
While the sites were pretty it was also bitterly cold, but that meant I didn't have to deal with huge throngs of people while snapping these photos. In fact, on the freezing afternoon I visited the front gate of the White House, there were just as many Secret Service agents hovering nearby as tourists. One agent even seemed to eye me suspiciously, probably out of boredom, lack of people and because I spend awhile zooming the camera lens between the bars of the gate to get a got shot of President Obama's current home. Perhaps they're starting to keep a closer eye since people have jumped the fence and actually made their way through the front door of the White House.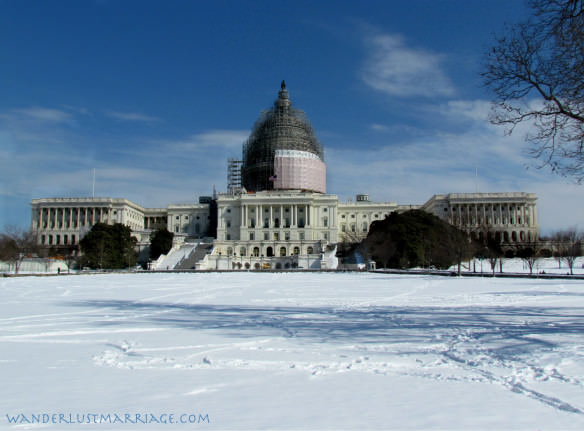 One of the best things about visiting Washington, no matter the season, is the wealth of free museums, and the Capitol Building is also beautiful inside (it's a shame about the current scaffolding on the exterior and tarp on the interior, for restorations). While spring is generally a better time to visit Washington, especially if your lucky to visit during cherry blossom season, it's more convenient to tour the Capitol Building during winter if you haven't booked ahead. George Washington's estate at Mount Vernon is a great day trip, and while we've only experienced it in summer, the grounds would undoubtedly be majestic covered in snow.
It's been a rough winter in Boston and we're looking forward to spring and our second summer here. While Washington is more uncomfortably hot in summer, residents enjoy a much milder winter and we're certainly envious of that. Before moving from Dublin, Bell interviewed for a job in D.C. but she wasn't offered the position. Fortunately, her current job has afforded us the opportunity to get to know Washington better, with 3 trips there in 9 months. For anyone considering a move between Boston and Washington (and if you have a choice) we might recommend Washington. Their milder winters make snowy images like these a treat, rather than weeks of torment and extra challenging commutes.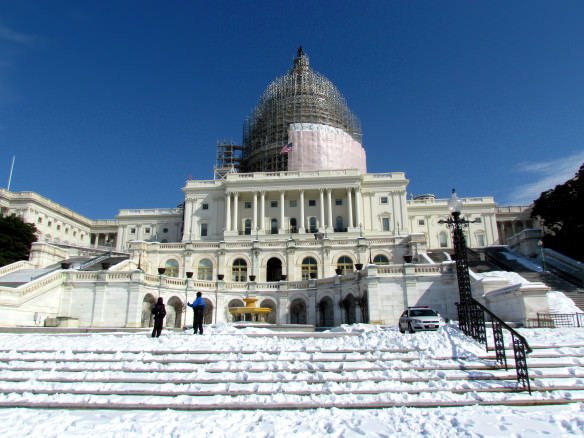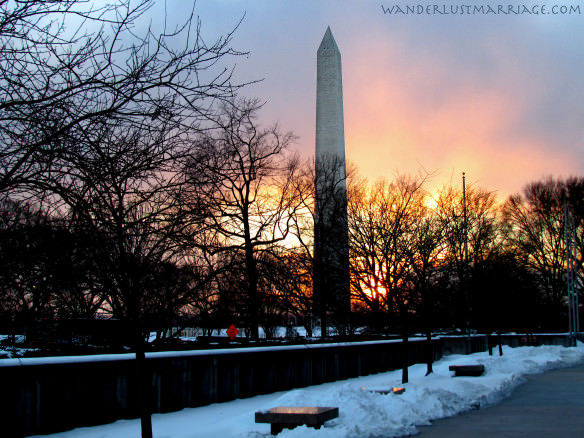 Disclaimer: This post contains some affiliate links. If you book via the links we receive a small commission which helps maintain our site, but costs nothing extra for you.