Hey, we're Alex and Bell! Our mission is to arm you with great travel information to enhance your journeys! We offer travel hacks to save big money on flights and hotels. We also cover hidden gem destinations off the tourist trail, in addition to the world's most popular places. Whether you're new to traveling or a seasoned explorer, you'll find useful information based on years of living around the world and our connections in the industry. 
We're an American (Alex) and Australian (Bell) husband and wife team that originally met in a hostel in Brugge, Belgium in 2002. We have over 20 years of travel experience and have visited over 50 countries. We've also lived in 7 cities on 3 continents during our 14 year marriage. We've been based in Washington, DC since 2017.
We launched Wanderlust Marriage in 2012, while living in Dublin, Ireland. The majority of our coverage focuses on Europe and the Americas, as we previously resided in Europe for 6 years and visit regularly. Our work has been featured and shared by leading publications, companies and tourism boards from Tasmania to Washington, DC. We hope you subscribe to receive future updates and money saving tips! 
Wanderlust Marriage – A love of traveling the world with your partner in life.
Ways to Save Money on Travel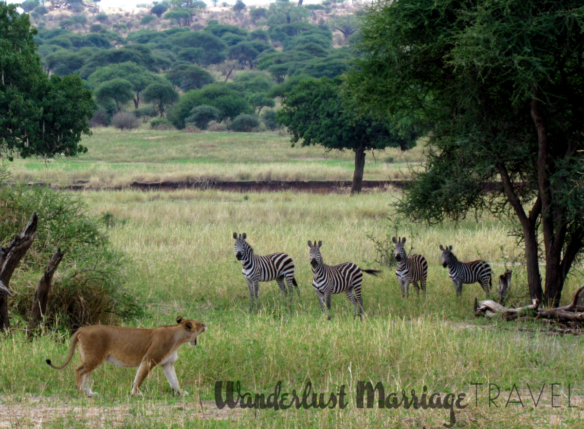 One great way to save money on travel is to visit destinations during the offseason (and there's always an off-season somewhere). It's also a good idea to know where the emerging hotspots are. Some examples from our recent travels are the coffee region in the Andes Mountains of Colombia and Bogota. Visiting emerging destinations is also a more sustainable and equitable way to travel, both for tourists and locals.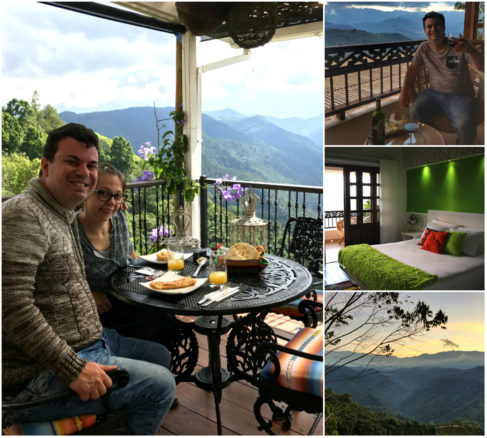 Credit card bonus point offers are also a great way to save big on travel. We typically take several roundtrip international flights each year for free thanks to this. And many with good credit can take advantage. If you need tips on planning a trip or travel hacking, get in touch!
Travel Planning
Along with content creation for this site and other outlets, Alex Kallimanis has helped companies and tourism boards with various projects and assists travelers in planning dream trips. He has also worked with companies to help them save money on business travel expenses. Bell is a PhD scientist by day, and assists in maintaining this website, along with the Wanderlust Marriage Travel social media channels.
We're potentially available for press trips, freelance projects and speaking engagements focusing on travel and expat life. For all enquires, email alex@wanderlustmarriage.com
Our Story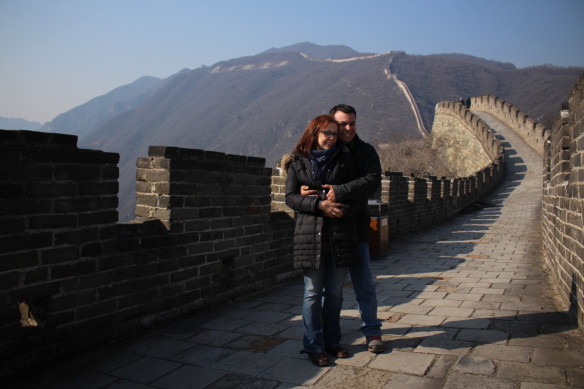 We originally met 17 years ago at the Bauhaus hostel in Bruges, Belgium, while each backpacking through Europe solo. When we first met, we had both just graduated from college. Alex had just finished a bachelors degree in history from UCF in Orlando, Florida and Bell had completed a psychology degree from Swinburne in Melbourne, Australia. Living half a world away, our paths randomly crossed in the middle.
We were both heading to Amsterdam with just a day overlapping, each armed with nothing but a backpack and a tight budget. Little did we know that six years later we would end up living and working in Amsterdam, married to each other.
We've now been working around the world together for over 14 years. Asides from living in Amsterdam for 3 and 1/2 years, we've also resided in Melbourne, Australia; Orlando & Tampa, Florida; Dublin, Ireland, Boston and we currently live in Washington, D.C. We've grown from budget backpackers in our twenties to travelers who appreciate comfort in our thirties. So we understand a wide range of budgets, interests and needs.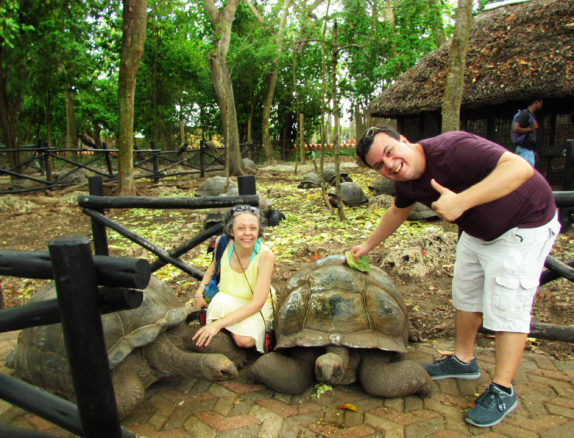 Wanderlust Marriage receives around 14,000 unique visits and 35,000 page views per month. We also have over 70,000 social media followers. We have over 37,000 Instagram followers between our Wanderlust Marriage and Travel Guide Alex accounts. Our Twitter account has a following of 28,800+, and we have over 2,195 Facebook followers. You can also find me on my personal Twitter, @AlexKallimanis
Alex Kallimanis has previously worked for academic institutions and has been published in mainstream newspapers, such as Ireland's largest newspaper, the Irish Independent. In addition to content creation for Wanderlust Marriage and other outlets, I assist tourism boards and companies in promoting amazing destinations. I also help leisure and business clients with their travel itineraries.
Bell is an award winning PhD scientist working in medical research. After years of working for top ranked universities like Trinity College Dublin and the University of Amsterdam, she now works for the US government. She assists with photography and is sometimes available to accompany me on press trips and for speaking engagements.
To read more about who we've previously worked with and where we've been published, please consult our media kit. You can also read our privacy policy on our legal stuff page.
For all inquiries contact alex@wanderlustmarriage.com
Some of Our Favorite Destinations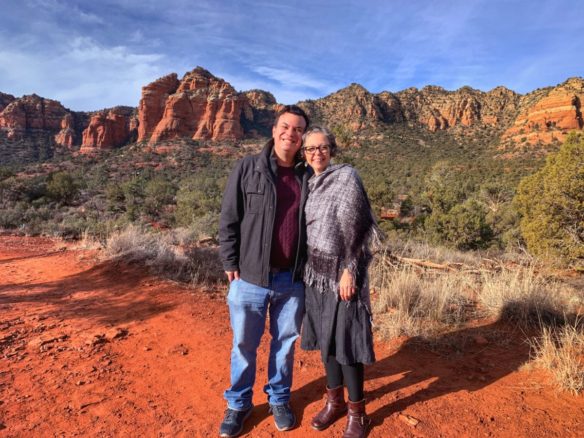 10 Awesome Day Trips from Amsterdam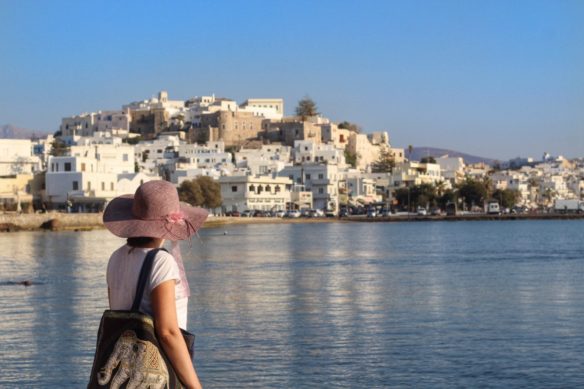 Travel Savings and Expat Advice
10 Ways to Save on Booking Plane Tickets
Advice When Tickets Need to be Re-Issued
Expat Tips- Making Friends in a New Country 
Travel Blogging Tips
Read our detailed post on How to Make Money off a Travel Blog.
The Rest of our Wanderlust Marriage Story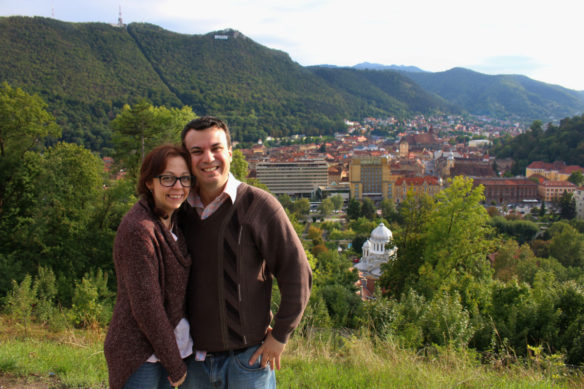 After spending a day together in Bruges and then meeting up in Amsterdam two days later, I caught a flight to Barcelona. My plan after college was to live in Spain for awhile and learn Spanish. While in Amsterdam, Bell asked me if I'd like to meet up again in Rome before she flew back to Australia. After spending a few days alone in Barcelona, I booked a ticket to Rome to see her again. We loved each others company, but she had a flight back to Australia to catch. And eventually, we both returned to work and enrolled in graduate school, across the globe from each other.
As time went on, the time we spent together became a distant memory. But we remained in touch with weekly emails. Living on the other side of the planet with limited resources and returning to college posed big logistical problems to reuniting. And even if we did, what then? Two years passed before we finally decided to meet up again by booking tickets to reunite in Bangkok, Thailand six months down the road.
As the days counted down to our long awaited reunion, we started talking more on the phone and our conservations would run for hours. We then got scared because we both realized we couldn't imagine saying goodbye again in Thailand. So Bell proposed that I come to live with her down under for a year while she finished her master's degree in statistics. It was both exciting and nerve-wracking because I'd never visited Australia, barely spent any real time with her and I was working on a master's degree of my own. But I knew I was in love with her and I was able to organize a one-year working holiday visa so we could be together (which I highly recommend for people under 30).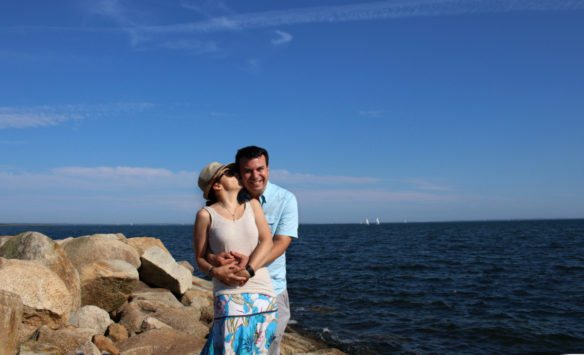 Long days slowly ticked away and after 2 and ½ years and months of intense anticipation, we finally reunited at Bangkok airport, which was surreal. We couldn't believe we were together again, and this time we couldn't imagine letting go. We toured frenetic Bangkok on tuk-tuks, rode elephants (which we now realize isn't so humane), enjoyed each others company on gorgeous beaches, overindulged in delicious exotic food and stayed up all night at the full moon party. And after spending less than ten days with each other, I dropped down on one knee and asked her to marry me at a Thai beach bar with a DJ performing in the cliff above. Fortunately, she said yes!
The next day Bell insisted we rent a motorbike so I could drive us around the island of Ko Phangang. We ended up getting stuck on a hill and I nearly drove us off a cliff. We nearly got killed, and nobody would have ever known that we got engaged the night before. Luckily we made it, enjoyed more of the island cautiously, and we've never been back on a motorbike together since.
With my one-year working holiday visa for Australia, I took whatever temporary jobs I could find. I bussed tables at TGI Friday's and worked at the Interflora (Flowers to Your Door) call center, which sells flowers through local florists. Months passed, and as my Australian visa was running out, we needed to figure out the next plan. So we organized a small last minute wedding that was shared with mostly Australian family and friends (a year later we threw a party for American friends and family to celebrate our one year wedding anniversary). After a lot of paperwork and hassle, we found ourselves explaining our relationship to a US immigration officer in Sydney who then issued Bell a spousal visa for the US. We celebrated by drinking a glass of champagne next to the Sydney Opera House!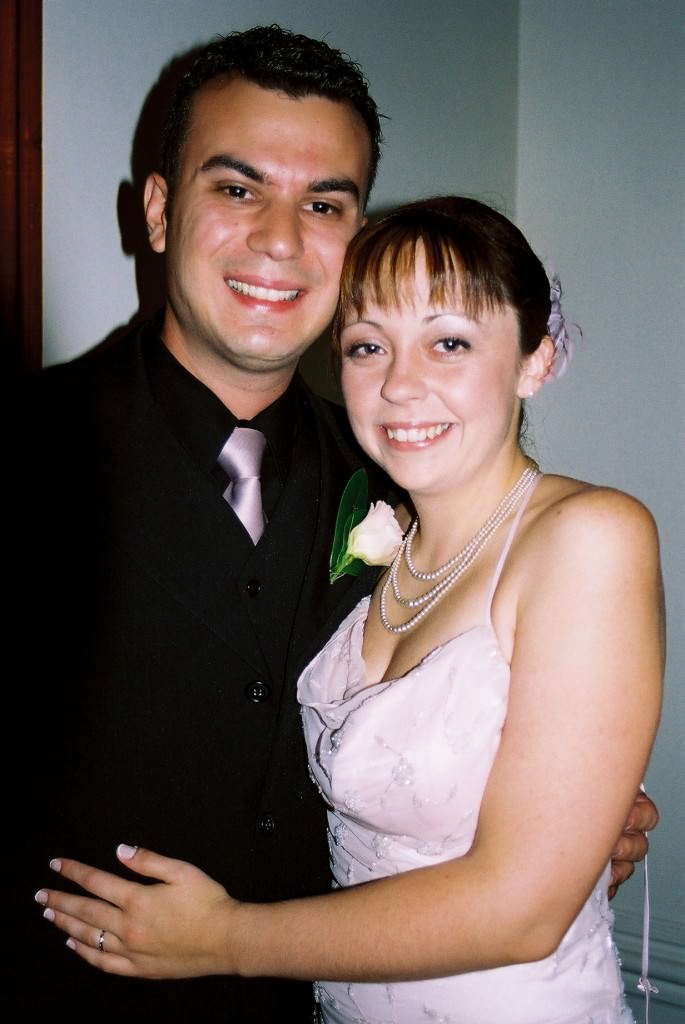 After an extended stopover in Vietnam along the way, we eventually found ourselves in Los Angeles for a few days. It was the first time Bell had ever set foot in the United States, and the country was now her home. A few days later she met my father in Orlando, Florida for the first time. She found a statistics job at the University of South Florida in Tampa, and we settled there for 2 and ½ years so we could be close by to my family for monthly visits. But we were always drawn to the idea of returning to Europe again, after not having visited in several years. Bell was eventually offered a PhD position at the University of Amsterdam, and we decided to move to the Netherlands.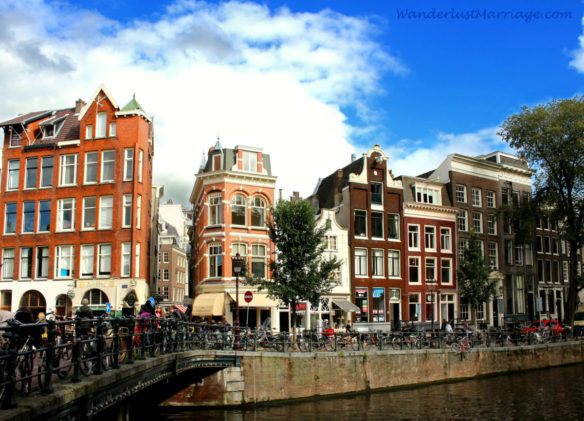 We sold a few things, gave a lot away, and drove some belongings to my dad's house before flying to Amsterdam for the first time in six years, with nothing more than four suitcases. We went from having an apartment filled with modest things to finding ourselves in a far tougher housing market, with less income in Amsterdam. There were serious challenges along the way because our move occurred just before the economic crash in 2008 and English speaking jobs in Amsterdam dried up, but it was also amazing to spend several years in such a beautiful and unique city. If we could do it all over again, we absolutely would!
After 3 and 1/2 years in Amsterdam, we thought our time in Europe was over but we visited Dublin for our six year wedding anniversary and fell in love with the warmth and wit of the Irish. Coincidentally, a few months later, Bell found a post-doctoral position at Trinity College in Dublin and was hired to work on the largest ageing study ever conducted on the Emerald Island. So we decided to move there instead of returning to the US. During that time, I also worked for Trinity College and Ireland's largest newspaper, the Irish Independent.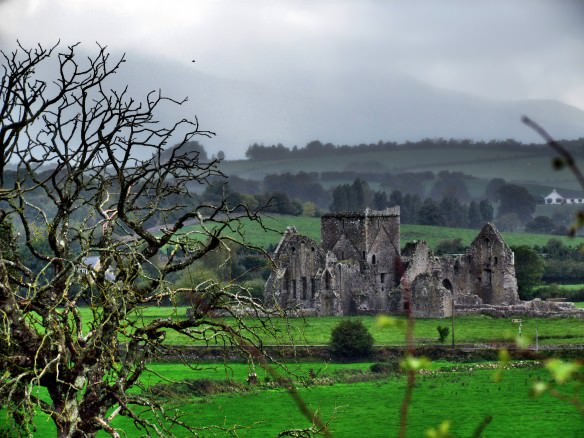 We lived in Europe for over 6 years and loved having so many unique cultures on our doorstep. During our 2 and 1/2 years living in Ireland, we celebrated our 9 year wedding anniversary in Barcelona. We might have stayed living in Europe, but with my father turning 86, I wanted to be closer to home, so we returned to the United States. After living in Boston for 2 and 1/2 years, we recently spent our first winter working remotely as snowbirds in Orlando. And now we live in the nation's capital, Washington, D.C!
We've now lived in 7 cities on 3 continents during our 13-year marriage. Each city has offered an opportunity to explore the region in depth. It's been a wild ride and after all this time, we still can't kick our addiction to traveling. Follow us for travel tips and please feel free to share yours in the comments!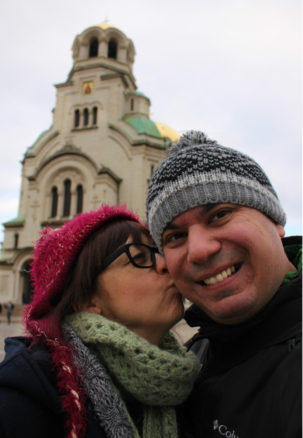 Contact alex@wanderlustmarriage.com for all inquiries. Happy travels!