There's no doubt travel can be expensive, but it doesn't always have to be. Some people believe that in order to have a good time they have to spend a lot of money, and for some this is true, but for many it isn't. In many cases a champagne experience can be had on a beer budget. Here are 5 ways to save big money on travel and perhaps make a few dreams come true.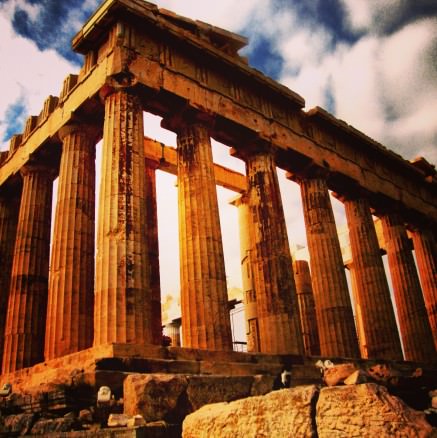 1) Shop carefully for transportation and accommodation – This is a no brainer, but what's the best way to go about this? To start, unless you are a frequent business traveler, ignore any loyalty to one airline. American airline loyalty programs in particular are generally becoming a major ripoff as they have diluted the value of miles. Shop several meta sites for flights and hotels beyond just kayak. We find that momondo and skyscanner usually pull up better deals. Matrix- ita software is an excellent website for finding the cheapest flights over the course of any given month to pretty much anywhere in the world. You can't book through the Matrix, but they will point you in the right direction where you can. It's also very important when traveling within the USA to check the websites of Southwest and Virgin America as they do not list their prices anywhere outside their websites (and Southwest allows you to check two bags for free, most other American carriers charge $25 each way for even the first checked bag). Particularly for long distance international flights, it's worth ringing a travel agent to see if they have any deals as they get bulk discounts on some routes.
Be flexible with accommodation choices too. In many European destinations hotels or hostels might not be the best value. You should look at short term apartment rentals through companies like Airbnb. The disadvantage with Airbnb is you will typically get a bedroom in an apartment where the owners are currently living in as well. With sites like only-apartments you will get your own private apartment and get to feel more like a local who lives in the city they're in. And in many cities you can get a quality apartment for cheaper than a lower quality hotel room! There is also couchsurfing where you could stay for free, but you should be willing to reciprocate to someone else in the future if you use couchsurfing. Don't be a free loader! And it can also be very time consuming and difficult to find a host and many hosts (including us when we hosted people on couchsurfing in the past) like to spend a little time getting to know the people staying in their apartment ,which can be distracting for sight seeing, though sometimes this means you will get shown around a little from a locals perspective. Some couchsurfing hosts will be highly offended if you just want to do your own thing 100% of the time. Couchsurfing and even Airbnb is definitely not for everyone.
2) Don't be too picky on where you go – Bucket lists are great, but there is so much beauty in this world that all of us are unaware of in some form. After 5 and 1/2  years living in Europe and having traveled to many countries on the continent, Bell and I are still discovering many amazing places we'd previously never heard of before researching or even arriving in a new destination. If you want to save money, have a few places in mind for your vacation at a given time. See what the cheapest plane tickets are (again, forget loyalty programs unless you have already earned that "free" trip!), how much hotels, hostels or an apartment will cost and how much it costs to actually have a good time in that country. Travel agents have package deals so you don't have to do the leg work, but they're not always the best deal and often times have very rigid schedules, which doesn't work well for some. If you're flexible you can get more bang for your buck planning your own adventure somewhere.
3) Travel slower- We see many people who have limited vacation time and want to see all the highlights of Europe so they fly around the continent in 2 weeks, spending a couple days in places like London, Paris, Rome, Amsterdam, Dublin, Prague, Berlin, Munich, etc. I did a similar trip to this in college as I traveled off peak from Florida and got a very cheap plane ticket. It can be great to constantly be popping into new places but it can also get tiring, expensive and you don't get a proper feel for the destinations you visit. The more you move around, the more it costs you as trains in Europe can be pricey and even discount flights can add up, especially with baggage fees. Pick fewer places, savor the moments, and save cash in the process.
4) Weather permitting, have a few picnics – You don't have to be in France to have an awesome picnic (though that helps!). Many countries have wonderful artisan markets (or at least a good grocery store) to pick up great nibbles and find a picturesque spot to enjoy some tasty treats. You should by all means budget in a few nice meals out if possible, but if you're eating out at restaurants several times every day you might be surprised at how quickly money will escape from your wallet. And you will almost certainly have a better meal on a picnic than you will at any restaurant that advertises a "tourist menu!"
5) Drink less frequently in pubs – In many European countries there are no open container alcohol laws or the laws are rarely enforced in certain areas. In places like Amsterdam it's no problem to grab a bottle of wine or some beers, find a great spot on the canal and lap up the ambiance. You'll see plenty of people in small boats drinking beer and wine as well. In Dublin there are open container laws, with the fine being around 50 euro ($65 US). While we've never seen anybody get fined for this, we don't advise doing it, especially not in the major city parks like St. Stephen's Green. But on a nice day on the Grand Canal loads of people bring beers outside and the police do not enforce this law. As a general rule, watch the locals- if lots of regular looking people are drinking outside in a certain area, you're most likely grand. Alcohol prices on average are about 4 times higher in pubs compared to normal grocery stores. For the big drinkers out there, this savings adds up fast!
Please feel free to share additional tips with everyone in the comments section.