One of my favourite castles in Europe is Lithuania's stunning Trakai Castle, which is located a short 30 minute train ride from the capital, Vilnius. We visited on a perfect summer day, though we imagine that visiting the castle in autumn, spring or even a snow capped winter (if you can stand the cold) would be worthwhile because it is a beautiful castle. Because the castle isn't in ruins I was just waiting for a princess or knight to come running out or a dragon to come swooping over our heads!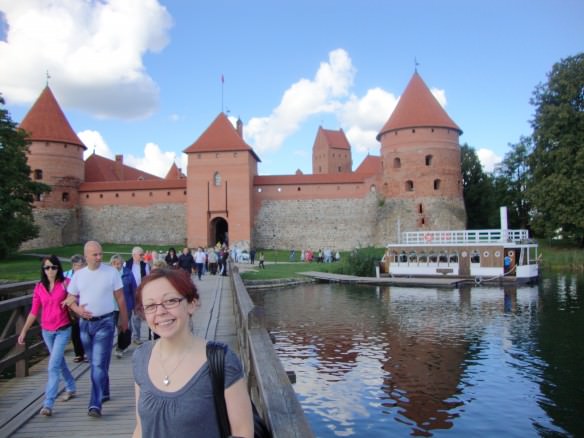 The castle is situated on Lake Galvė and construction on the castle began in the second half of the 14th century. It was completed in 1409, but by the 16th century the castle had lost its importance and became a prison for a short while, before falling into disrepair.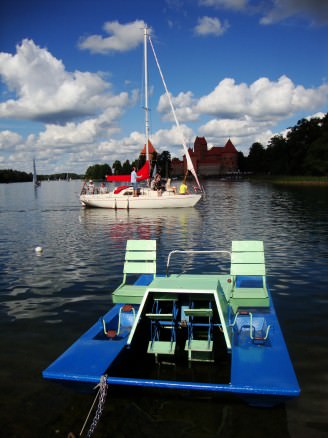 Repairs were started by various groups in the late 19th and early 20th century, though never completed. During World War I the Germans moved in and some restorations were made. However, it wasn't until after World War II that the castle was restored to its current condition.
The area surrounding the castle is absolutely gorgeous for a stroll, lunch or a picnic on the lake. And it is well work the 15 Lithuanian Littas (4 euro) to go in and check it out. Alex had fun shooting arrows from a real cross bow and I had fun trying to lock him in some medieval types of cages and stocks (see below)!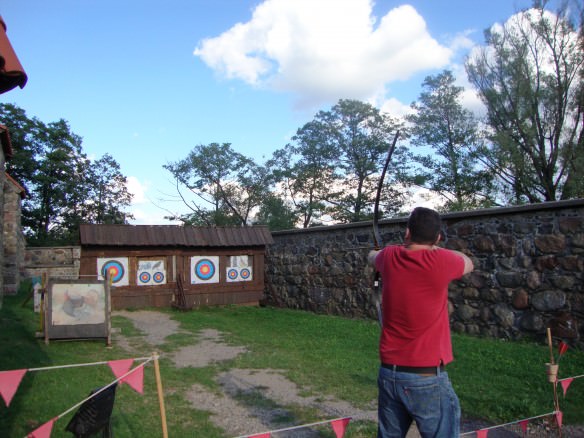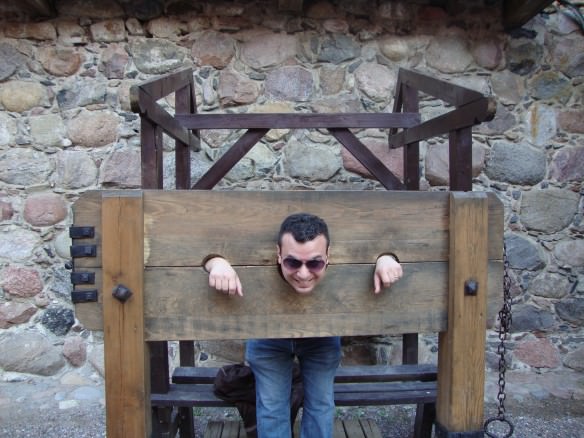 Now, you may be wondering about the title of this post…One of my favourite souvenirs (along with magnets), are pennies, yep, you know the machines where you put in some amount of money plus a penny and you can pick a design to imprint into your penny? I've been known to get out of a car sitting in traffic to go "make a penny", so I was delighted to see one of those contraptions in the castle and thankfully Alex usually has loads of coins in his pocket for me to raid. However, on that occasion he was short! There is a gift shop in the castle, but the selection of souvenirs is limited and we'd already bought postcards, so Alex asked if the attendant would please make change for us. She said "no," so Alex in his sweetest voice and with puppy dog eyes asked, "you don't like to help people?"…. her answer…. "No!" Shocked, Alex tried one more time, "Really?" She just shook her head. Alex started to ask if she liked making money, but I just said it wasn't worth it and we walked out. So if anyone visits Trakai island castle and remembers reading this I would still love a penny from there. If you make one for me, I'll send you something in return from Ireland!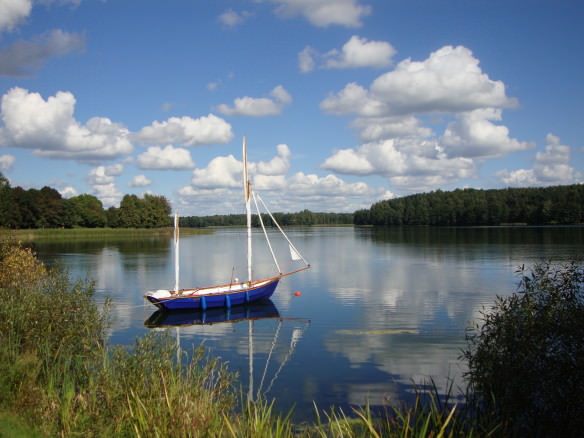 Opening Hours
May – September: 10.00 a.m. – 7.00 p.m.
October: 10.00 a.m. – 6.00 p.m. (Mondays – closed)
November – February: 10.00 a.m.-5.00 p.m. (Mondays – closed)
March – April: 10.00 a.m. -6.00 p.m. (Mondays – closed)