Did you know that Raystown Lake is the largest lake within the state of Pennsylvania? Around 44 miles south of State College, home of Penn State University, and around a 3-hour drive from Washington DC, it is a great place for boating, swimming, mountain biking, scuba diving, and fishing during warmer months. The nearby town of Huntingdon, PA, set along the Juanita River dates to 1767. It's home to the nation's oldest automobile museum, Swigart Museum. Lincoln Caverns are another highlight. The region also offers Winter Fireplace Getaway specials, where qualifying group bookings can receive a free painting, cake decorating, yoga or professional coffee tasting class.
Raystown Lake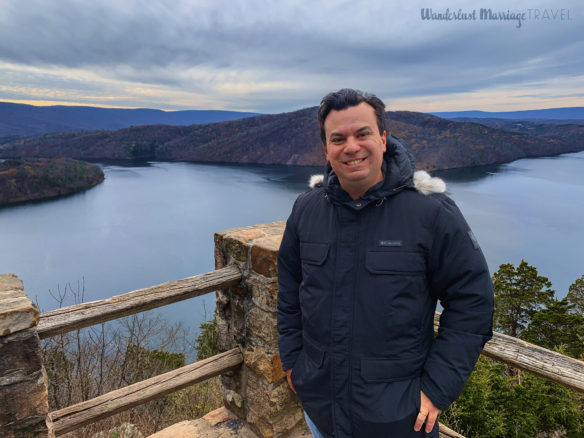 Raystown Lake has 12 public access areas across 29,000 acres of land. In summer, it's a great place to picnic, go boating or fishing. Visitors can also hit the trails for a hike or go hunting. The area is operated and maintained by the Army Corps of Engineers.
Raystown Lake offers on-site campgrounds in spots like Lake Raystown Resort. Basic rates there start at $40 during the value season.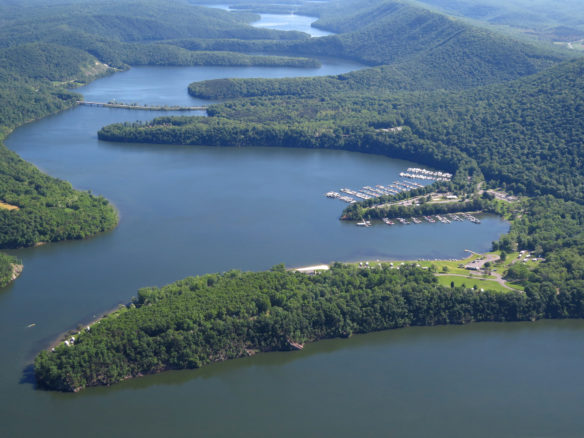 Swigart Museum – The Oldest Automobile Museum in the United States
The Swigart Museum is the oldest automobile museum in the United States. The collection was started in 1920 by W. Emmert Swigart, and was continued by his son, William E. Swigart. Jr. The museum features a vast collection of rare cars,  dating to 1896. A few of many highlights include a 1909 Mora, one of only two in the world. Stately vehicles from the '30s include a 1936 Duisenberg and 1939 Buick Roadmaster. Fun cars featured in popular movies include the famed Delorean and Herbie the Love Bug (1960 Volkswagen Beetle). The museum also has one of the country's largest collections of license plates.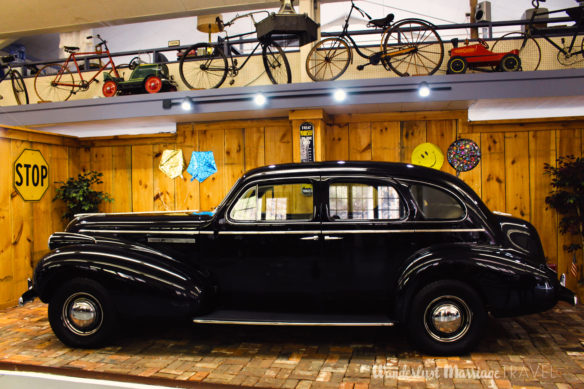 The Swigart Museum is a non-profit museum dedicated to preservation and educating present and future generations. Admission costs $8 for adults, $7.50 for seniors 65+ and $4 for children ages 6-12. The Swigart Museum only maintains regular hours during the warmer months, but you can make an appointment to tour the museum during the offseason.
Lincoln Caverns and Whisper Rocks
Lincoln Caverns was first discovered in 1930. Whisper Rocks were discovered in 1941. Explore the winding passageways containing thousands of stalactites, huge flowstones, pure white calcite and sparkling crystals. Tours of both caverns last one hour and tickets cost $16.98 for adults, $15.98 for seniors 65+ and $10.98 for children ages 4-12.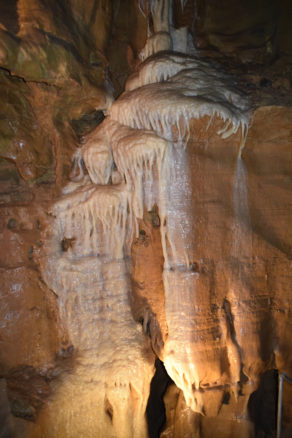 Isett Heritage Museum
Isett Heritage Museum features the largest collection of antiques and memorabilia in Central Pennsylvania. Visitors begin the tour in the 1940 renovated barn, home to a well-preserved collection of 1800's antiques. Larger displays in the barn include radios, a dairy, a tin shop and a printing display.
Building two features a formal parlor resembling parlors from the late 1800s. Other exhibits include vintage laundry, medical and dental equipment, trains, railroads, glassware, jewelry and toys. The Music Room is filled with musical instruments, including pianos, pump organs, records, TV's and jukeboxes. Section three of the building is dedicated to automobiles, featuring antique cars, pedal cars, a vintage gas pump, soapbox derby cars, matchbox cars and other automotive related tools and equipment.
Building three of the museum has everything from antique cameras to civil war memorabilia. The military department is dedicated to local veterans from the Civil War to the present day. The section includes uniforms, letters, weapons, maps and other local military items. Many of the guns Mr. Isett acquired in the firearms and gunsmith shop were made by Huntingdon County gunsmiths in the 1850s. Other exhibits in the building include a barbershop, banking items, Knights of Malta, a schoolroom, a church, and memorabilia of many local businesses dating back to the early 1800s.
Where to Stay in Huntingdon, Pennsylvania
Edgewater Inn and Grill
The Edgewater Inn and Grill makes for a relaxing countryside getaway, as it hosts many weddings. The Alexandria, PA property is set along the Juanita River, 14 miles outside Huntingdon, Pennsylvania. The original farmhouse dates to 1762 and belonged to John Penn, grandson of William Penn – who was instrumental in creating the English colony of Pennsylvania.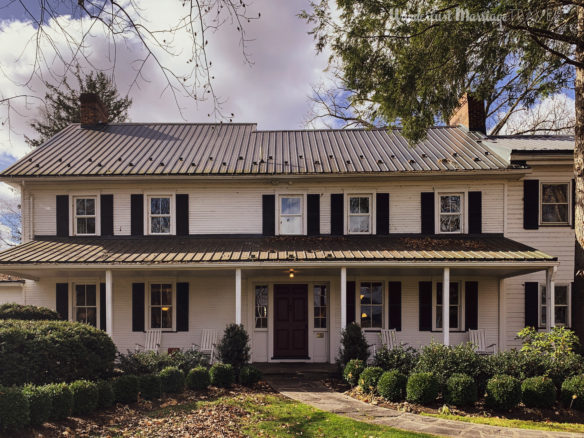 The 21 rooms at the rustic Edgewater Inn feature either garden or terrace views. Some rooms have kitchenettes with microwaves and all rooms have mini-refrigerators. The kitchen at the Riverside Grill is very good. I really enjoyed the fried fish with fresh vegetables and rice. Hot buffet breakfasts are complimentary in the morning. There's also an on-site bar.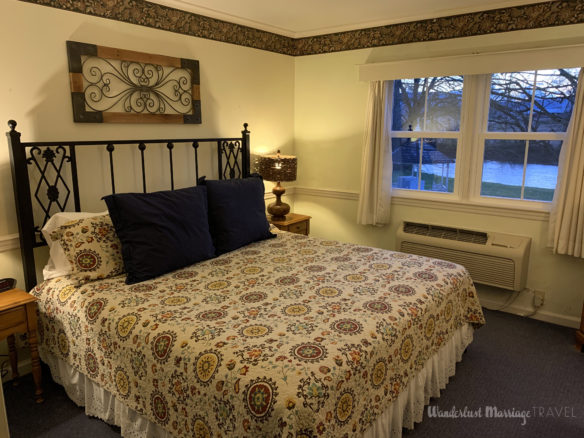 The Edgewater Inn is a great place for weddings, reunions, corporate events, retreats, fishing trips, vacations, business travel, romantic getaways and other special occasions.
Rustic Ridge Retreat
Rustic Ridge Retreat was built in 2018 and is a great property for a modern and romantic stay. The beautiful 3 bedroom house has a gas fireplace, solid hickory hardwood floors and tile floors in the bathrooms. The cabin offers peaceful seclusion, while also being close to restaurants, a movie theater, bowling and many other activities in Huntingdon. Juniata College and Raystown Lake are also a short drive.
There is a large covered front porch and a separate picnic pavilion with a gas grill for outdoor cooking.  There is also a firepit beside the pavilion for an evening campfire. Rustic Ridge Retreat has free wifi that covers the entire home, including the immediate area outside. There is also a washer and dryer.
Lane's Country Homestead and Pine Lodge
Located in the Allegheny Mountains of Central Pennsylvania, Lane's Country Homestead and Pine Lodge are two vacation homes. Pine Lodge can sleep up to 20 guests and offers sweeping views of the area. The property is managed by Lydia Lane, a wonderful host that takes great care of her guests. There is an outdoor pool on the property, which can be used seasonally. 
They're located within a 5-mile drive of Raystown Lake's Tatman Run Boat Launch and Trough Creek State Park. So this makes for a peaceful stay, with convenient access to Raystown Lake. 
Where to Eat and Drink in Huntingdon, Pennsylvania
Three Twelve Restaurant
Three Twelve Restaurant offers upscale dining in the heart of Huntingdon, PA. This is the place to go for a romantic dinner or a refined meal with friends. I had the crab cakes there, which are a solid choice. Meals are a la carte so be sure to order shareable sides as entree portions are small. They have an excellent cocktail and wine list at Three Twelve Restaurant also. So this is the place to go to enjoy a
Boxers Cafe
Boxers Cafe is a great pub to enjoy a casual beer over a nice beer. They have 10 taps and a cooler, offering a selection of nearly 100 craft beer and imported selections. Their beef and barley soup is excellent. They offer a wide variety of sandwiches from cheesesteak sandwiches to solid vegetarian options like falafel. You can even order a pizza topped with crab meat and cheddar cheese. The decor is fun, with some tables adorned with international currency from around the world.
Standing Stone Coffee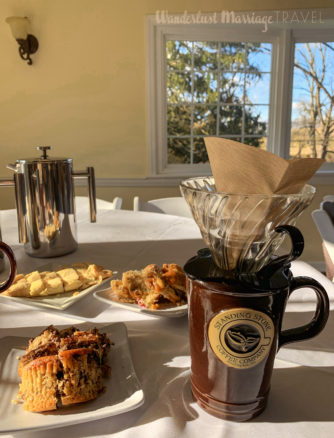 Standing Stone Coffee is one of the best cafes you'll find anywhere. They serve premium coffee, along with sandwiches, soups and salads, in an inviting cafe, adorned with beautiful modern art. Grab a cappuccino or a latte, or try a pour-over coffee or French Press. Their 16 oz pour-over coffees are deliciously soft on the palate as they don't retain the oil of a fuller French Press brew. If you enjoy darker roasts, order their French Press coffee.
Winter Fireplace Getaways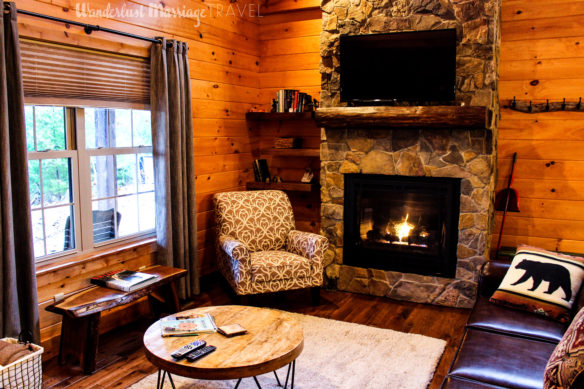 Disclosure: I visited the region as part of a hosted writers retreat organized by the Huntingdon County Visitors Bureau. But all opinions and photos here are my own. This article also contains some affiliate links. Thanks for using them as it supports this website.