Like most people, cold winters are a challenge for us, especially since we both grew up in pretty warm climates. Bell hails from a small town outside of Melbourne, Australia and from the age of 9, Alex grew up in sunny Florida. But for the past 7 years we've found ourselves living in places with considerably colder winters- Amsterdam, Dublin and now Boston. If you aren't used to cold and grey weather, this can make life particularly challenging for over half the year, so here are a few ways we've learned to cope with surviving winters.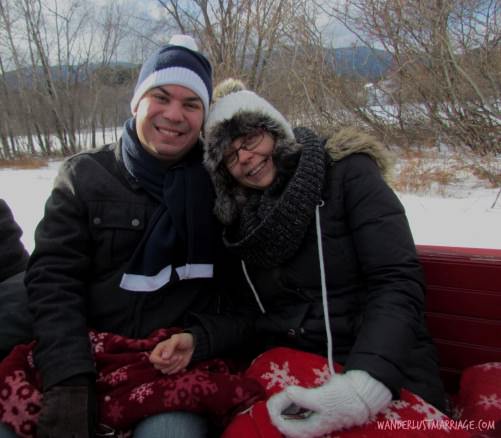 Don't Move Somewhere New in Winter
Ok, this might be easier said than done, but if you can avoid it, do so! People living in cold cities start to hibernate in December, so it can be harder to meet new people and build a social network. 7 years ago we moved to Amsterdam in March, and while it was still quite cold that year, the end was in sight and those first few weeks in a new country are pretty hectic anyway.
However, we found ourselves stuck moving to Dublin in December, and with no funds to escape for a break at the time, we were a little lonely over the holidays and didn't really start making friends there until several months later when it started to warm up.
If you move somewhere new in winter, check out like minded groups from a website like Meetup. We also used Couchsurfing meetings as a way to make friends in Amsterdam and Dublin, but that website has unfortunately gone downhill the past few years.
Purchase a UV Light Box
Boston is the coldest of the three cities we've lived in during winter, and as Alex feels the grey days more than Bell, we decided to finally invest in a light box. This provides light therapy, and is designed to mimic outdoor light. Light boxes should not emit UV light, as UV light is not effective on mood, and is also dangerous for those at of risk melanoma (skin cancer).
We bought the NatureBright Sun Touch light box with 10,000-lux light therapy. On a cold and grey day outside, our light box makes the living room a whole lot more pleasant, and Alex particularly finds it helpful.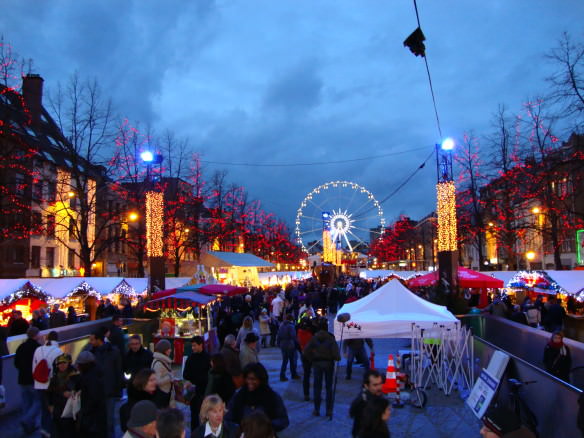 Do Activities you can Only do in Winter
There are things that are special to winter asides from freezing outside at a tram stop, like ice skating or a snow ball fight. There's nothing like a cup of hot mulled wine at a cold and festive outdoor Christmas Markets. This is one thing we really miss about living in Europe.
Finding any motivation to spend time outside is so important. Exercise is pivotal to our well-being and winter is an easy excuse not to make it happen. While skiing or snow boarding are two other obvious options, we actually haven't hit the slopes in nearly 10 years of marriage because of how costly it is. These are expensive activities, and while not everyone has the money or desire to ski, you can always build a snowman if the conditions are right!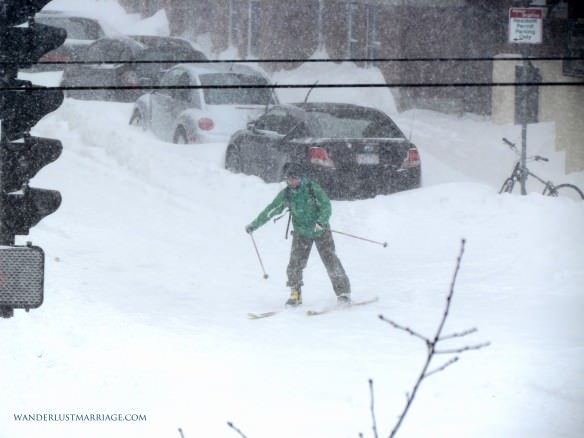 Comfort Foods are Helpful in Surviving Winters
Hearty soups, stews and warm drinks make winter special. While living in Dublin we enjoyed these things pretty much year round as the summers aren't very hot, but a hot chocolate on a muggy summer eve in Boston…probably not! Great winter veggies are available, and a favorite dish of Bell's is parsnip and carrot mash, two great root veggies that mix wonderfully. There are few things better than a stew that has been simmering for hours, filling your home with delicious smells. Thanks to two and a half years living in Ireland, one of our favorites is beef and Guinness stew!
Keep a Positive Attitude
Sulking about something you can't change doesn't help, so having a good attitude about the cold is really going to improve your cause. As we write this post, it's a foggy grey winter's day in Boston, which can be depressing. But we decided it's perfect weather to snuggle in bed or on the couch, and make a day of this. If you don't have a significant other this winter, now might be a great time to add a furry friend to your home. When going out, Bell likes to have cute beanies, mittens and scarfs to make rugging up for outside fun.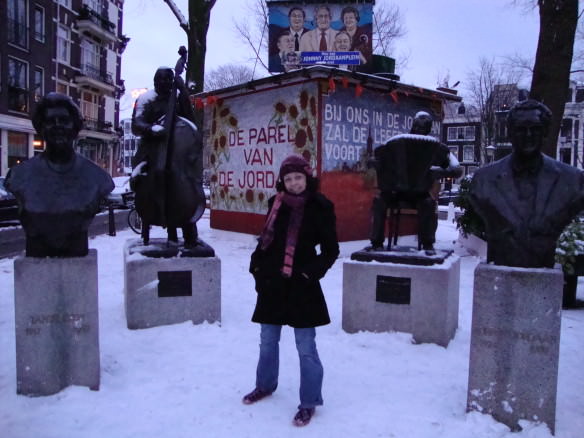 Do you have any additional tips for surviving winters? We'd love to hear how you make it through these cold months!