To some friends and family our lives look awesome- they see us jetting around the world to beautiful locations, lapping up scenic vistas and sipping delicious drinks. Others see us as crazy for not owning a car, shopping frivously or saving for a house. Life is about priorities, and for years we've put the freedom of travel at the top. Traveling around Europe has been easier because we've lived on the continent for over 5 years. And while there are many wonderful things about life overseas, there are many challenges of living abroad that have made the past 5 years a bumpy ride.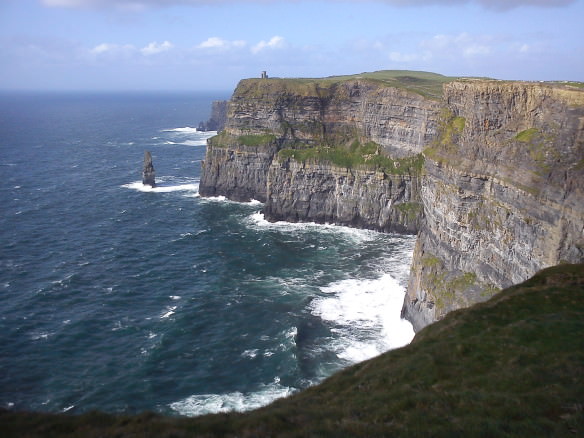 1) Family and friends – Bell and I both care very much about our families and are fortunate to have some on the continent. As for immediate family, I'm American and Bell is Australian, so if we lived close to one home we'd always be very far away from the other…The solution, so it doesn't seem like we're giving preferential treatment?…To live far away from all of them! But in all seriousness, it's tough to live a long distance from family and often go over a year without seeing parents or siblings. But at least it's not the olden days where even in the Western world, some children left home and went decades without seeing their parents, or never saw them again. Up to the 1950's emigration of children was like a death sentence to parents in countries like Greece, Italy and Ireland to name a few. My father emigrated from Greece to the United States in 1953 and did not return for 22 years.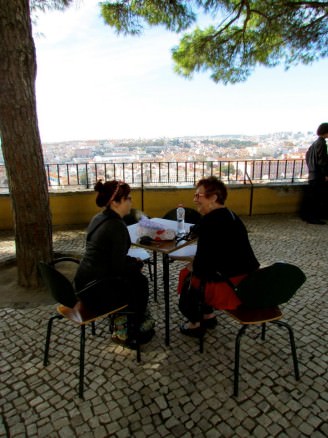 2) Finding an apartment – This is certainly one of the great challenges of living abroad, but varies greatly depending on your location and budget. When Bell and I moved to Amsterdam 5 years ago our budget was limited and housing in Amsterdam is pricey. We were earning less money than we did in Tampa but had to pay more in rent as foreigners (you really have to know people to get fair deals in the Dutch housing market). Most of the time housing ads were only posted in Dutch, which neither of us spoke. To make a long story short, in the 3 and 1/2 years we lived in Amsterdam, we had some serious housing issues.
Ireland has been far better in terms of housing for us and we can definitely say it's better for renters than Holland. In the Netherlands, you typically need to go through a rental agency which costs the renter the equivalent of 1 months rent, which is never returned . In Ireland the owner pays this fee. In Holland we were not in the position where we could just dump 850 euro down the toilet, and even at that price most agents had few apartments available, so it was always difficult to navigate around that system. In Dublin our budget was a little higher but it was a huge relief to not have to throw a big chunk of money out the window to find a suitable apartment in our budget.
3) Finding a job – For many this would of course be at the top of the challenges of living abroad. But some people move to another country with a job already lined up, like we did in the case of Bell in Amsterdam. My situation was more difficult, when the economy crashed in 2008 most of the English speaking jobs in the Netherlands dried up. Most Dutch people speak English and often another language anyway. So if there is a shortage of jobs, good luck if you only speak English when that isn't the official language of the country. Of course there are skill sets that are more marketable and on the other end of the spectrum, if you're not fussy, there is often under the table pub or hostel work. And in that instance you can also circumvent that pesky visa business! Just be careful if you choose to go that route, be sure not to break any additional laws!
4) Language – When we travel to the west coast or certain rural parts of Ireland, communicating with locals can be very challenging…kidding! (mostly). Sometimes even when the national language is not English, but everyone speaks it, like in Holland, there is a negative side effect to the short term conveniences that come when you can communicate with the locals for everyday needs. You have less incentive to learn the local language if you can go to the grocery store and do all your shopping and get around just with English. If you live in a country where you need to speak the local language to get what you need, you are forced to look things up and learn. It assimilates you more into the culture, in a sense. Holland seemed awesome on the surface, but insurance, banking and taxes were always still in Dutch! And when you also know you will not live in a particular foreign country forever, and learning their language brings limited opportunities outside their nation, this also lessons the incentive to learn.
5) Food – We are not picky eaters so this applies less to Bell and I, but can certainly be one of the challenges of living abroad to others. But at the end of the day, many countries are big meat and potato consumers anyway. The US, Canada, Australia, Netherlands and Ireland all consume loads of meat and potatoes, and there are often only subtle differences in their preparation. I once read someone complaining about eating "weird food" in Holland, a dish called stampot. Stampot is basically mashed potatoes mixed with spinach and topped with a sausage and gravy. Bangers and mash anyone? Of course there are very picky eaters, luckily most countries come equipped with McDonald's for them. We've only visited Asia, not lived there. I would say after awhile food might actually become an issue if we lived in Asia. You can eat good western style food in many parts of Asia, but it's far more expensive to do so.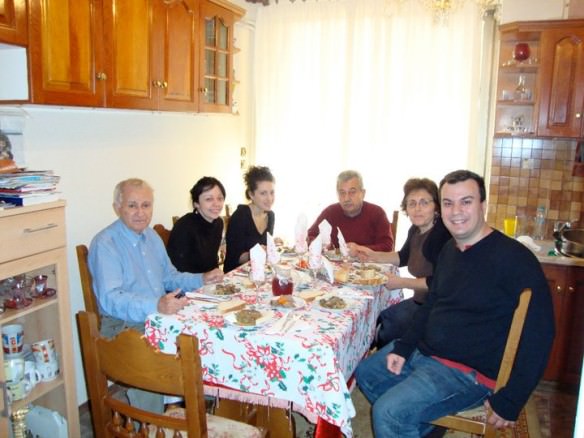 And to conclude, the novelty of living abroad wears off. The honeymoon period usually lasts about a year and after that you start taking the adventure for granted. All the cute little Dutch towns started to look the same after a year. Oh, just another pub dating back to the 1800's! Luckily in Ireland we keep ourselves occupied by constantly being on the lookout for those elusive leprechauns, a fun task that distracts us from the challenges of living abroad.