We've attended many travel conferences over the years, from Athens, Greece to Billings, Montana. Due to the pandemic, the past year has seen many travel conferences either get cancelled or reinvent themselves by temporarily going virtual. There are many travel conferences, expos and markets around the world for travelers and the travel industry. Some conferences even offer the option to attend in-person, or virtually at a reduced rate.
Shocking news was announced last week by the largest travel conference in the USA – "After 17 wonderful years, The New York Times has made the decision to discontinue the Travel Show. We would like to thank MSE Management and the Javits Center for their dedication and exceptional collaboration over the years, as well as our exhibitors and attendees."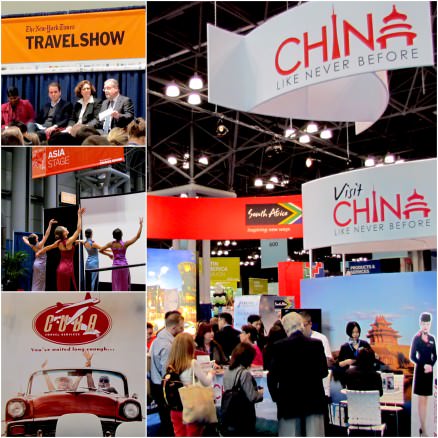 We'll miss attending industry day at the NY Times Travel Show in the coming years. For several years, I also traveled to New York City for International Media Marketplace, that took place just prior to the NY Times Travel Show. Especially for travelers based in New York City, the NY Times Travel Show was a fun show to attend to hear speeches by various industry leaders, sample international food, network, and draw inspiration and connections for future trips.
Fortunately, brighter days lie ahead for travel as the industry rebounds from the pandemic. Below are many travel conferences currently scheduled around the world for later in 2021 and 2022. I'm covering conferences for everyone – travelers, travel writing beginners and several for seasoned pros and regional experts. I've even attended Affiliate Summit East in New York City, with a press pass, which I covered in a previous article.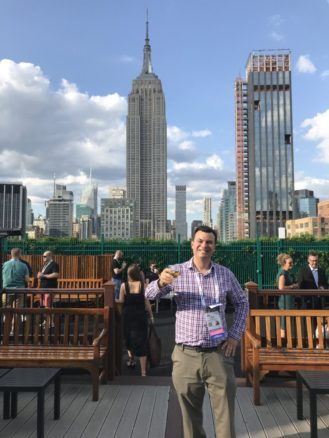 Travel Shows
Travel Shows organizes travel expos around the USA. These shows are open to travelers and media can apply for press badges. Upcoming conferences in 2021 are being held in Dallas, Atlanta and the San Fransisco Bay Area. This is primarily a conference for travelers to learn from experts in the travel industry. We've previously attended the Washington, DC Travel Show and the next one is taking place February 26th-27th, 2022. Regular Travel Shows speakers include experts like CBS news editor Peter Greenberg, Pauline Frommer and Patricia Shultz (Bestselling author of 1,000 Places to See Before You Die). 
World Travel Market London
WTM London is an annual conference held at the ExCel Center in London. This conference went virtual for the first time in 2020 and is set to return to an in person event in 2021. WTM London is the world's largest conference in the English speaking language. This is a great conference for travelers to draw inspiration and get assistance for future trip planning (especially for travelers based in London or nearby). It is also a great conference for media to network with travel brands, destinations and other media outlets.
Monday 1st November: (invite only)
Tuesday 2nd November
Wednesday 3rd November
TBEX – Travel Bloggers Exchange
The TBEX travel conference changes locations on an annual basis. It focuses on connecting travel media with industry and is a great conference for bloggers, vloggers and podcasters to attend to network. I've attended TBEX several times and made valuable connections with travel companies, tourism boards and fellow media. It is also a good conference to learn about expectations & deliverables on press trips as well as additional ways to monetize your website.
I was interviewed in episode 7 of the TBEX Travel Matters podcast by hosts Palle Bo of Radio Vagabond and TBEX CEO Rick Calvert. I was in Catania in March, 2020 for TBEX when Italy was the first western nation to announce a national lockdown due to COVID-19. Rick Calvert coined us TBEX Survivors. Below are a couple images I've taken during TBEX conferences in Catania as well as a TBEX post FAM trip in Southeast Montana.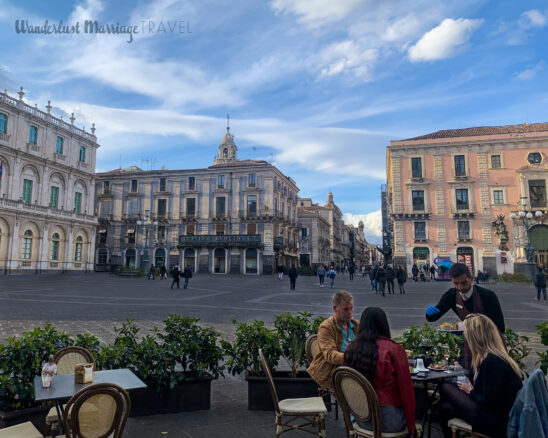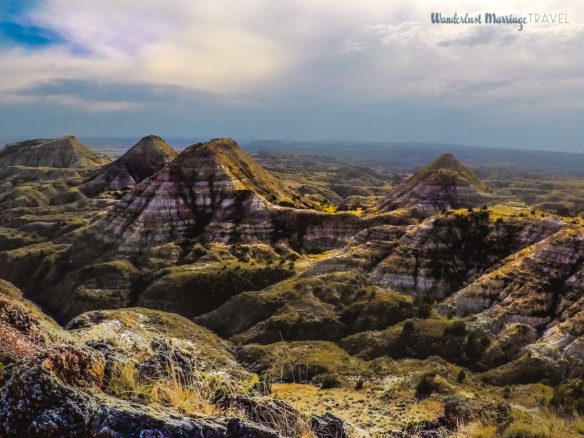 Typically, TBEX holds 3 annual conferences – one in the USA, Europe and an international conference. Below are upcoming dates and information for TBEX travel conferences that will be held in 2021 and 2022, according to information on their website.
Pre-BEX Day Trips October 11 – 12
Workshops Start October 12
Main Conference October 13 – 14
FAM-Trips start October 15
Pre-BEX Day Trips start March 14
Workshops Start March 15
Main Conference March 16 – 17
FAM-Trips start March 18
UPDATE: DUE to the Covid 19 Pandemic. TBEX Asia 2021 has been postponed.
New Dates coming in 2022 soon. 
Pre-BEX Day Trips Start October 13
Workshops Start October 14
Main Conference October 15 – 16
FAM Trips Start October 17
TravelCon
TravelCon was launched a few years ago by Matt Kepnes of Nomadic Matt. We attended the 2019 edition of TravelCon in Boston and made some useful connections with travel companies and tourism boards. We also caught up with old friends from our days living in Boston from 2014-2016. There are a lot of useful sessions for newer bloggers including photography and writing workshops. TravelCon 2020 and TravelCon 2021 were cancelled due to the pandemic.
TravelCon 2022 is scheduled to take place from April 29th -May 1st in Memphis, Tennessee. The price for content creators is $399 and $999 for industry tickets (DMO's, PR Firms and Travel Companies).
IMM – International Media Marketplace
TravMedia was founded in 1999 by Australian Nick Wayland, a former travel editor who was seeking an easier way to research and report travel news. The Trav Media organizers of IMM hold annual conferences in New York City, Europe, Australia and Asia.
For the first time in 2021, IMM's around the world were held virtually. This is a conference that travel media needs to apply and be approved for, because there is no cost for media to attend. I have attended IMM several times and it is a fantastic event that connects travel media to tourism boards and brands. While there is no cost for media to attend IMM, it is not a conference for newbie travel content creators. IMM has 7 upcoming travel conferences planned around the world through 2022. Below are the dates in the order they're taking place.
28-30 September 2021
26-27 January 2022
17-18 February 2022
Sydney
Check out the
Trav Media
website for more information on their conferences around the world!
International Food Wine and Travel Writers Association (IFWTWA)
The International Food Wine and Travel Writers Association (IFWTWA) is a non-​profit organization for travel media that frequently cover food and drinks. I have not previously attended this conference, but there's an excellent chance I go this year as it's taking place close to my current home in Tarpon, Springs, Florida. According to the IFWTWA website:
"The International Food Wine and Travel Writers Association creates programs and services to enhance professional development and facilitate networking while creating a marketplace for destinations, brands, and media professionals to collaborate. We strive to meet the dynamic needs of our writers' community making a lasting impact on the careers of our members."
IFWTWA 2021:
November 8-11, 2021
Hyatt Place St. Petersburg
Downtown St. Petersburg, Florida
$299 Member Registration
$349 for Non-Members/Guests
Early Bird Registration Starts June 1, 2021
(10% Discount June 1-July 31, 2021)
TRAVERSE
According to their website, TRAVERSE 21 is a "Travel & Expense Festival for finance leaders, travel managers, and procurement professionals." The conference is taking place both virtually and in-person at the Palace of Fine Arts in San Francisco, California on Wednesday, September 29th, 2021. Pre-booked tickets to attend live are $450 or $250 for virtual tickets. On-site tickets to attend TRAVERSE live will cost $900. I haven't previously attended this travel conference.
MATPRA
MATPRA is a regional tourism partnership encompassing Delaware​, Maryland, Pennsylvania, Virginia, Washington D.C. and West Virginia. This is a regional organization and annual conference that "strives to serve travel journalists by offering resources that ignore geographic boundaries, as do travelers. Common threads and regional highlights are identified to offer more stories for journalists that are interested in offering the prospective of Mid-Atlantic destinations as a whole."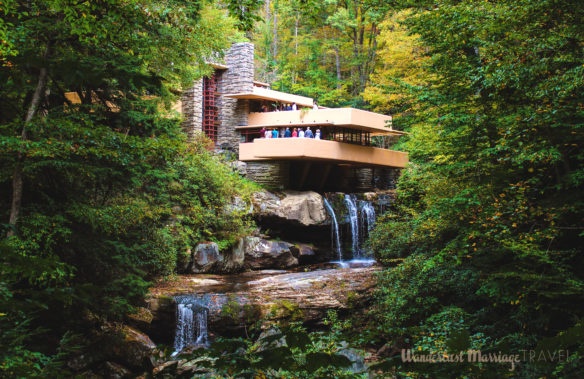 MATPRA is a useful resource and conference for travel journalists who are based and/or write about destinations in the Mid-Atlantic states. I attended MATPRA 2019 in Richmond, Virginia and plan to attend again this year in Pennsylvania. The annual travel conference is free for approved travel media to attend and includes hotel accommodations, FAM tours and a marketplace to network with destinations within MATPRA.
MATPRA 2021 is taking place October 4th-6th in Altoona, Happy Valley, Clearfield County and Huntingdon County, Pennsylvania. 
ITB Berlin
ITB Berlin is the world's largest travel conference held annually at Messe Berlin. Companies represented at the fair include hotels, tourist boards, tour operators, system providers, airlines and car rental companies. ITB Berlin 2022 will be held March 9th -13th, 2022.
FITUR
FITUR is a global meeting point for tourism professionals held annually in Madrid, Spain. It is the leading trade fair for inbound and outbound markets in Latin America. When we lived in Dublin, we traveled to Madrid for FITUR (partly as an excuse to visit Madrid!). It's a great Expo for Spanish speakers, and especially for consumers and media already based in Spain. FITUR 2022 will be taking place January 19th -22nd, 2022.
ATM – Arabian Travel Market
Arabian Travel Market  is the annual market leading, international travel and tourism event within the Middle East for tourism professionals. Tourism destinations from around the world showcase their brands and destinations. Exhibitors include the biggest names in accommodation and hospitality, renowned tourism destinations and attractions, innovative travel technology providers and airlines. ATM 2022 will be taking place in Dubai May 8th-11th.
World Travel Market Africa
WTM Africa is the continent's leading inbound and outbound b2b travel trade show. Join the industry at the must attend business-to-business travel and tourism event for African and International travel professionals. The conference allows attendees to generate sales leads, launch new products, enter new markets, raise brand awareness, size up competition, conduct market research, receive press attention and develop and maintain relationships. WTM Africa 2022 will be taking place April 11th-13th in Cape Town, South Africa.
Recap on Travel Conferences Around the World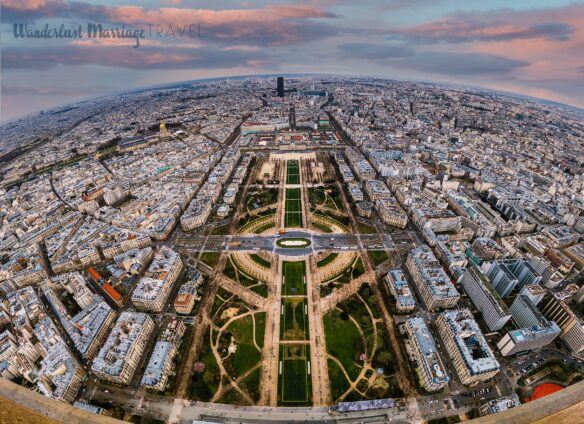 There are many travel conferences happening all over the world for both consumers and travel media. While I discussed conferences around the world, this is not a complete list of them. Travelers can draw inspiration from expert speakers at shows, watch performances and sample culinary delights from across the globe. People can also meet with tourism operators that can assist them with private bespoke travel tours. Content creators attending conferences can network, generate stories, learn to improve their craft, monetize and more.
If you're a travel writer just starting out, try not to be too discouraged by the challenges of the pandemic. Better days lie ahead for travel as the industry rebounds. Focus on writing about destinations close to home and becoming an expert on your region. Then branch out from there. Network locally and reach out to industry leaders on social media or through their websites if you have questions. Read my previous article on Ways to Make Money From a Travel Blog. Keep working, stay positive and good things will come!
If you have any questions or remarks, comment below. Or reach out to me on one of my social media handles or by email at [email protected]!