We've attended many travel conferences over the years, from Athens, Greece to Billings, Montana. Due to the pandemic, the past year has seen many travel conferences either get cancelled or reinvent themselves by temporarily going virtual. There are many travel conferences, expos and markets around the world for travelers and the travel industry. Some conferences even offer the option to attend in-person, or virtually at a reduced rate.
Shocking news was announced last week by the largest travel conference in the USA – "After 17 wonderful years, The New York Times has made the decision to discontinue the Travel Show. We would like to thank MSE Management and the Javits Center for their dedication and exceptional collaboration over the years, as well as our exhibitors and attendees."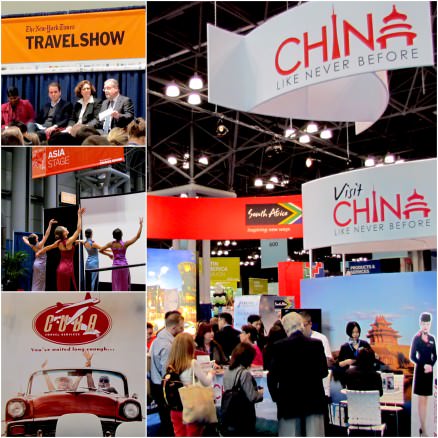 We'll miss attending industry day at the NY Times Travel Show in the coming years. For several years, I also traveled to New York City for International Media Marketplace, that took place just prior to the NY Times Travel Show. Especially for travelers based in New York City, the NY Times Travel Show was a fun show to attend to hear speeches by various industry leaders, sample international food, network, and draw inspiration and connections for future trips.
Fortunately, brighter days lie ahead for travel as the industry rebounds from the pandemic. Below are many travel conferences currently scheduled around the world for later in 2021 and 2022. I'm covering conferences for everyone – travelers, travel writing beginners and several for seasoned pros and regional experts. I've even attended Affiliate Summit East in New York City, with a press pass, which I covered in a previous article.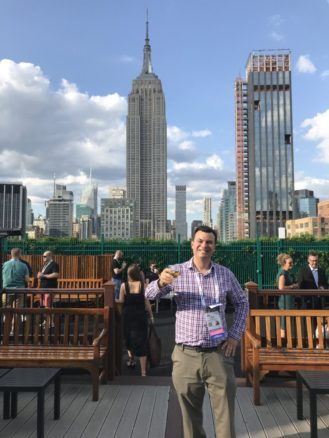 Travel Shows
Travel Shows organizes travel expos around the USA. These shows are open to travelers and media can apply for press badges. Upcoming conferences in 2021 are being held in Dallas, Atlanta and the San Fransisco Bay Area. This is primarily a conference for travelers to learn from experts in the travel industry. We've previously attended the Washington, DC Travel Show and the next one is taking place February 26th-27th, 2022. Regular Travel Shows speakers include experts like CBS news editor Peter Greenberg, Pauline Frommer and Patricia Shultz (Bestselling author of 1,000 Places to See Before You Die). 
World Travel Market London
WTM London is an annual conference held at the ExCel Center in London. This conference went virtual for the first time in 2020 and is set to return to an in person event in 2021. WTM London is the world's largest conference in the English speaking language. This is a great conference for travelers to draw inspiration and get assistance for future trip planning (especially for travelers based in London or nearby). It is also a great conference for media to network with travel brands, destinations and other media outlets.
Monday 1st November: (invite only)
Tuesday 2nd November
Wednesday 3rd November
TBEX – Travel Bloggers Exchange
The TBEX travel conference changes locations on an annual basis. It focuses on connecting travel media with industry and is a great conference for bloggers, vloggers and podcasters to attend to network. I've attended TBEX several times and made valuable connections with travel companies, tourism boards and fellow media. It is also a good conference to learn about expectations & deliverables on press trips as well as additional ways to monetize your website.
I was interviewed in episode 7 of the TBEX Travel Matters podcast by hosts Palle Bo of Radio Vagabond and TBEX CEO Rick Calvert. I was in Catania in March, 2020 for TBEX when Italy was the first western nation to announce a national lockdown due to COVID-19. Rick Calvert coined us TBEX Survivors. Below are a couple images I've taken during TBEX conferences in Catania as well as a TBEX post FAM trip in Southeast Montana.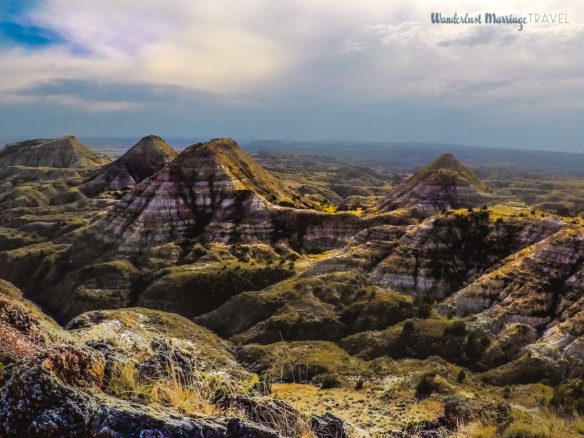 Typically, TBEX holds 3 annual conferences – one in the USA, Europe and an international conference. Below are upcoming dates and information for TBEX travel conferences that will be held in 2021 and 2022, according to information on their website.