When it comes to sports, New York City is unrivaled. Baseball, basketball, football, horse racing, tennis and a variety of other sports have a long history in the city. New York City is a terrific tourist destination for sports fans to enjoy a variety of activities.
New York City offers a treasure trove of delights that does not disappoint visitors. Discover more about the city's historic teams and athletes such as Babe Ruth, Jackie Robinson, and Yogi Berra, who revolutionized baseball in the early 1920s. Between professional basketball, baseball, NFL and major tennis and horse racing events, New York City is full of fantastic opportunities and events that you can enjoy watching while on vacation. Here are some great things sports fans can enjoy when visiting New York City!
Watch a Baseball Game at Yankee Stadium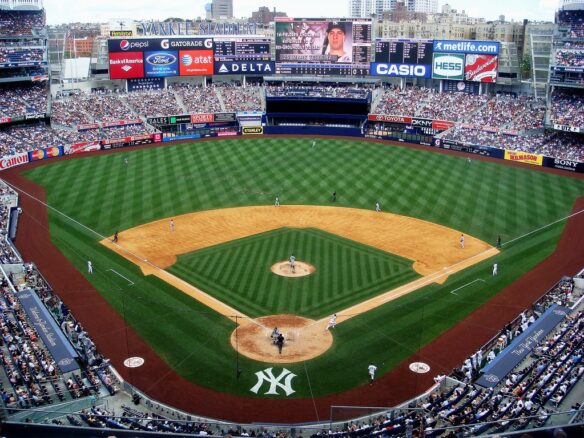 Baseball is a historic sport in New York City, and the Yankee Stadium's history stretches back to 1923 when the famous stadium was first opened. The New York Yankees beat the Boston Red Sox for the first time in the stadium, and Babe Ruth led the champs to victory. A year later, the Yankees won the World Series, taking the US baseball championship.
The current Yankee Stadium began construction in 2006, and opened to the public in 2011. The new Yankee stadium is 1.3 million square feet in size and can accommodate over 47,000 fans. The new Yankee stadium was designed to resemble the previous one in appearance. But it is an epitome of a state of the art facility in terms of design and amenities.
Watch a Basketball or Ice Hockey Game at Madison Square Garden
Madison Square Garden, located in midtown Manhattan, first opened its doors in 1968. The New York Rangers ice hockey team and the New York Knicks basketball team both play at the indoor arena. From October through April, the two teams, Hockey and Basketball, compete in the National Hockey League (NHL) and the National Basketball League (NBA). During normal years, each team plays 41 home games at Madison Square Garden plus playoff games if they qualify.
You can get an all-access tour of the Madison Square Garden and you will be able to explore the theatres, lounges, and other areas of this iconic facility.
Visit New York City Sports Bars
New York City is a place where sports fans can enjoy lively bars in practically every neighborhood. They're ideal spots for grabbing a drink and relaxing with friends while watching your favorite teams play. You can even find some VIP sections in certain sports bars for those that want to get a little fancy. Kelly's Sports Bar and Blondies Sports are a couple popular sports bars in Manhattan. Watch games day and night with your friends and fellow fans in these fun venues.
Visit Famous Belmont Park
Elmont, New York is home to Belmont Park. This is a wonderful venue to enjoy gourmet meals and drinks while watching horse racing. Belmont Park is well-known for spectacular horse racing events, and it is where many New York champions have competed in earlier years. Historic Belmont Park is 116 years old, dating back to 1905!
Shopping at NBA and Niketown is Great for Sports Fans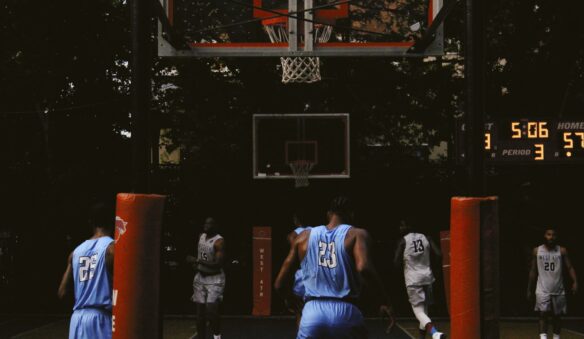 Shopping in NBA and Niketown may be a fun experience for all sports fans. The NBA Store on Fifth Avenue measures 25,000 square feet. The best part about shopping here is that you'll be surrounded by friendly people, and you might even run across your favorite player because the store does autograph signings and book signings throughout the year.
With so much sports gear and electronics, the Niketown five-level store is ideal for athletes. Sports fans would enjoy going on a buying spree at this location.
New York City Sports Fans Recap
New York City is home to a plethora of exciting sporting events and possibilities. This article only scratches the surface of the wealth of things to do. Sports fans traveling to New York City won't leave disappointed. Just be sure to buy tickets in advance for popular events you want to attend. Check out this article on Fun Things to Do in New York City for more tips on planning your trip to the Big Apple!