We recently attended the largest travel trade fair in Spain, FITUR in Madrid. It was an interesting event, but naturally better suited for Spanish speakers or those working specifically in the travel industry in Spain. The event was a great excuse to visit Madrid though. Especially since our plane tickets on Ryanair were extremely cheap flying from Dublin.
In November, I attended World Travel Market in London, which is the biggest travel trade fair in the world primarily catering to English speakers. Every March, the world's largest travel trade show, ITB Berlin takes place. If you're planning to go there, or to a similar event, here's what to expect from a travel trade fair!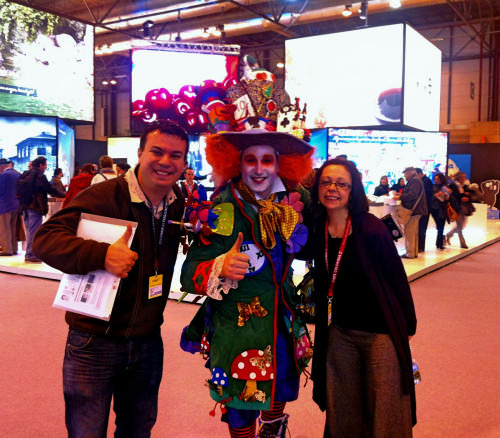 Glamour Tourism Board Exhibits at Travel Trade Fairs
You're going to be overwhelmed by glamorous tourism board and corporate mega displays. ITB Berlin 2014 will be absolutely massive, and at the setups for many countries, where tourism is near the top of their gross domestic product- you could literally spend hours talking to a vast array of people ranging from regional representatives, to tour operators to hotel proprietors.
Many countries tourism boards- Greece, France, Spain, Malaysia and Thailand, just to name a few of scores of nations who have massive setups. Even Iran and Iraq had huge setups in London. The best way is to register in advance and schedule appointments. Every country has a front desk, so you can approach them first. Or try going directly to an individual representative you want to speak to if they're free.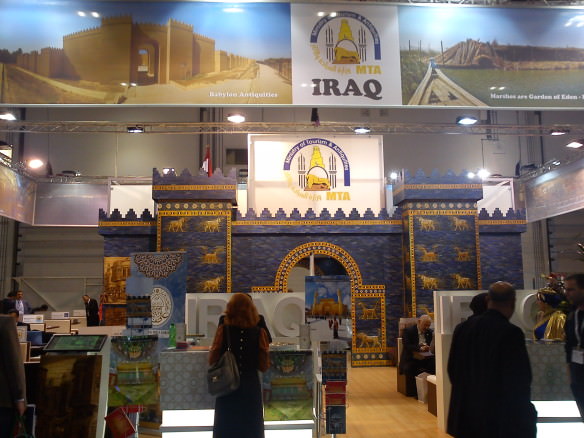 World Travel Market compared to FITUR
Some very large companies have huge setups all to themselves. Notable examples at both World Travel Market and FITUR are the two big airlines from the United Arab Emirates, Etihad and Emirates airlines. Each was a little scaled back at FITUR, but they were still impressive. Expect to be impressed if you come across them at ITB Berlin or any large travel trade fair.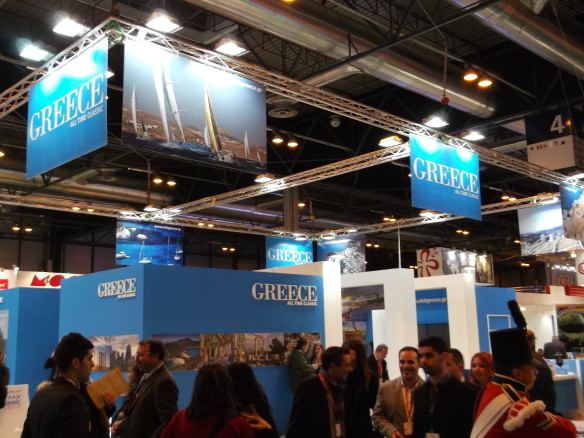 Because FITUR is more Spanish centric, many other nations were scaled back compared to their stalls at World Travel Market in London. Belgium, which was still well represented at FITUR, only had one bar serving Belgian beers instead of two. Clearly, they still had an impressive representation and you can probably expect to see a double-sided bar again at ITB Berlin.
Countries like Malaysia, which had a gigantic setup at World Travel Market, only had a small stall at FITUR. But Angola was probably equally represented with a wonderful display filled with tasty treats and gift bags they were happy to give away. They really set the mark for not just Africa, but generally putting on a great promotion by FITUR standards.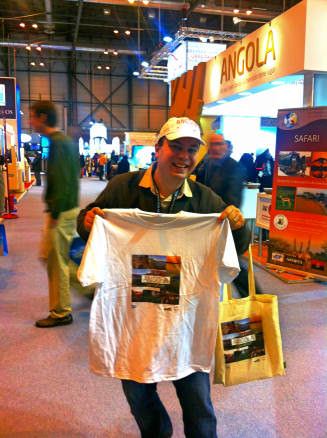 Is FITUR, Spain's Largest Travel Trade Fair Worth It?
FITUR wasn't as enjoyable as World Travel Market, not only because of the language but also because World Travel Market is better organized, free and more hospitable. FITUR charged a fee for media entrance, made it harder to get a press badge, and countries were generally stingier with food and drinks than they were at World Travel Market.
Queues to order overpriced food at FITUR  during lunch rush were absurdly long. If Madrid wasn't such a fantastic city, we would have felt like we wasted our time going to FITUR.
While World Travel Market is open to the public, it is primarily considered a B2B Conference (business to business) and focuses on large buyers rather than smaller transactions. A Spanish blogger informed us that the latter portion of FITUR has a much larger B2C element (business to consumer), meaning that attendees outside the travel industry can purchase trips directly from many vendors. We did not attend the portion of FITUR that was open to public as we were busy enjoying Madrid, rather than just viewing Spanish stalls while actually being in Spain.
So What to Expect at ITB Berlin?
Expect ITB Berlin to be something in between World Travel Market and FITUR. ITB Berlin is even bigger than FITUR, German centric, but also with a solid international feel. According to their website, 1,500 international journalists from outside Germany ventured to ITB Berlin, represented by an additional 4,500 German journalists.
So if you're a serious travel blogger, it could be in your interests to attend ITB Berlin to check out some new trends and chat to some representatives from tourism boards and companies about familiarization trips. Our advice would be to have a game plan beforehand. Try not to go too crazy chatting with everyone, as you'll become overwhelmed. Put yourself out there as contacts you make can come in handy months or years down the line. Read our article on how to make money off a travel blog!
Even if you're just looking to plan a vacation, one of these mammoth events can be worth checking out. It's an opportunity to gather information and talk to representatives from nations firsthand about questions you might have.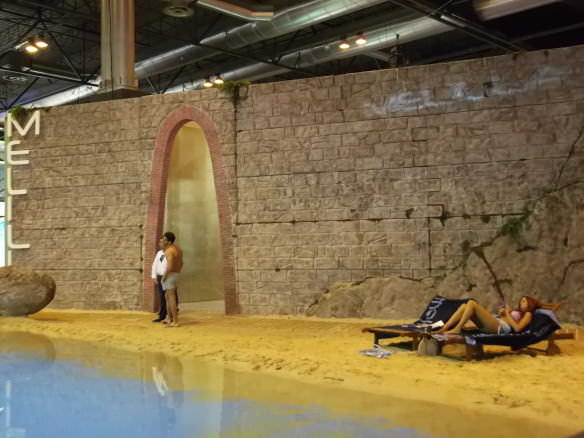 An in-depth post with tips specifically catering to travel bloggers preparing for a major travel trade fair can be read on Keep Calm and Travel. They were in attendance at WTM London.
Another major travel trade fair is ITB Asia which falls again later this year. Our friends at With Husband in Tow, attended the event in Singapore. They did a great write up comparing it with World Travel Market in London.
Travel Trade Fair Recap
A travel trade fair is a great way to build connections. It can be a fantastic way to grow your brand, or find a job in the travel industry. It can also be a good excuse for a vacation. Read this updated in-depth article packed with tips on attending travel conferences around the world!