So what is Irish pudding, it certainly isn't what might first come to mind when you think of pudding! There are two types of pudding commonly found in Ireland, white and black pudding. The white pudding typically consists of oatmeal, pork and spices, and is formed to make a sausage. Black pudding is essentially the same product, however with blood added for flavour and colour (we're going with British English today!).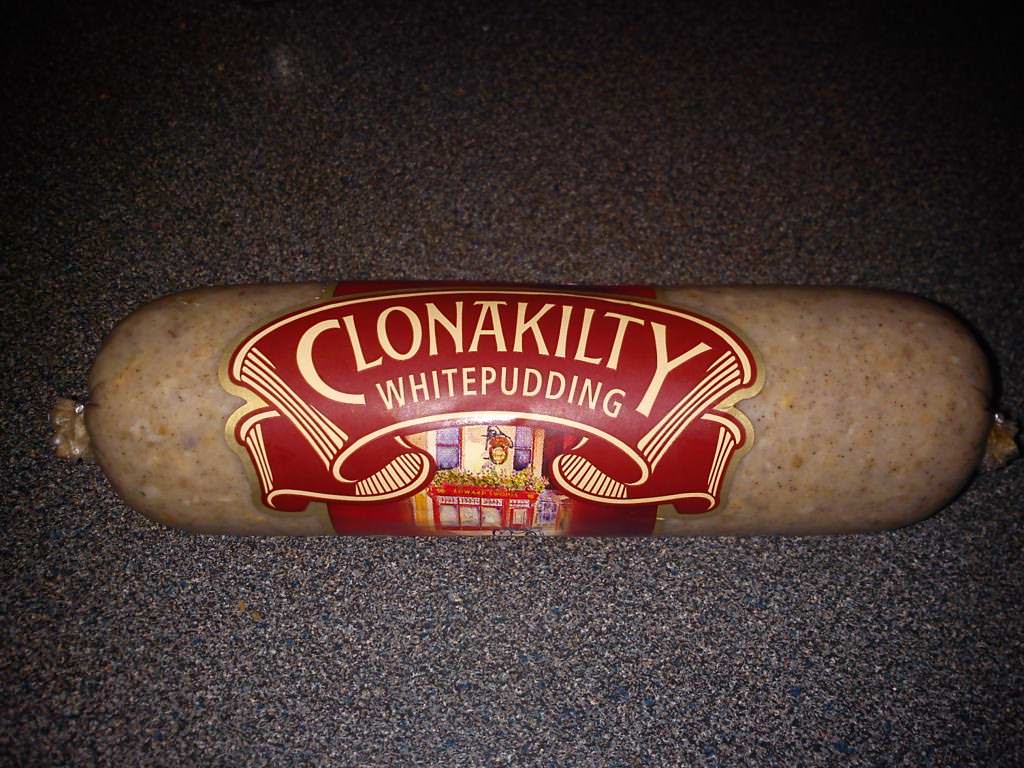 Both puddings are commonly served as part of a full Irish breakfast. We realise that for many, the idea of food made with blood is probably not so appetising. And it took Bell a good 6 months of living in Ireland to come around to trying it, but really it doesn't taste like blood. The difference between white and black pudding is to us, primarily texture. White pudding has a more oatmeal like texture, while the black is softer, and has a saltier taste to it.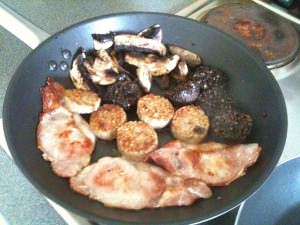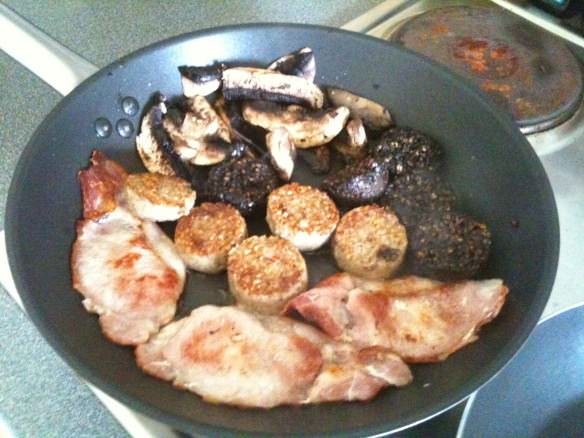 We have actually taken such a liking to white pudding that we fry it up every weekend as part of a big breakfast. When we have guests visiting from overseas, we include both black and white pudding (we don't tell friends and family what they are eating so shhh). We prefer the Clonakilty brand over anything else we've tried. Their white pudding is particularly peppery in flavour, which we really enjoy.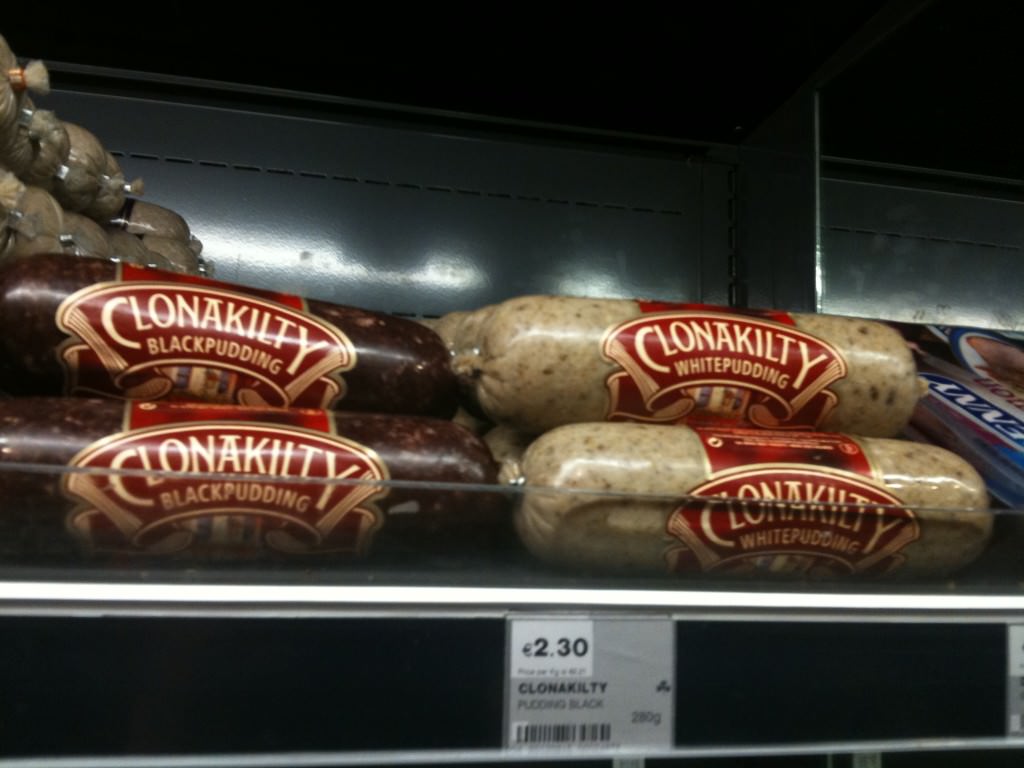 When visiting Ireland don't miss out on a hearty and delicious breakfast. Most of the breakfast places we've tried have been outside of Dublin. In Limerick, the Milk Market is a great place for breakfast, as would be the English Market in Cork. We're not sure where would be best in Dublin (outside our apartment ;)). There is a whole thread devoted to the topic on TripAdvisor.
* Updated, July 28th, 2018 below*
Where to Stay in Dublin?
It's a good idea to book a hotel with free cancellation in advance. Later if prices change and you find a better deal, you can easily cancel your reservation and book another one. Here are hotel and bed and breakfast recommendations for Dublin:
Luxury:
Shelbourne Hotel is Dublin's most historic luxury hotel, as several US Presidents and many foreign dignitaries have stayed there. They have a wonderful cocktail lounge and fantastic dining options. Even if you're not a guest, swing in for high tea and enjoy a lovely view of St. Stephen's Green.
The Merrion Hotel is another excellent luxury choice. This 5 star hotel offers an old world luxury experience in a great location.
Mid Range:
O'Callaghan is a small chain of centrally located, comfortable hotels with good breakfasts. Trinity College often puts job applicants and guests up in these hotels. We stayed at O'Callaghan St. Stephens Green when Bell interviewed for her post doctoral position at Trinity College and highly recommend it.
Budget:
ABC House Dublin and Egans House are quintessentially Irish bed and breakfasts a little outside the center of Dublin. They both offer reasonable comfort for those that don't want to spend a lot to sleep. We spent a week at ABC House Dublin while searching for our apartment when we first moved to Dublin. We stayed at Egans House on a visit to Ireland.
Backpacker: 
Generator Hostel is conveniently located right next to the Jameson Distillery (fun!) and is part of a reputable chain of hostels in Europe that are known for being clean and having a fun atmosphere.
Families especially will find the best deals on short term apartment rentals. If you've never used Airbnb, sign up here for free and receive $40 credit off your first stay!
Have questions about planning your trip to Ireland? Email me at alex@wanderlustmarriage.com or leave a comment below and we can assist you!
Disclosure: This article contains affiliate links. We receive a small commission when you book or sign up through certain links and it costs you nothing extra. Thanks for using them!