During the 1990's horrible things transpired in the former nation of Yugoslavia, bringing devastation not witnessed on European soil in decades. The country experienced civil war as old rivalries over land and religion stirred ethnic violence. The end result was a bombing campaign by the USA and its allies on the former Yugoslavian capital of Belgrade, which became the capital of Serbia after the country broke apart into the new nations of Slovenia, Croatia, Bosnia, Macedonia and Kosovo (still not recognized by Serbia). Montenegro eventually peacefully split from Serbia also.
Train Travel Between Zagreb, Croatia and Belgrade, Serbia
Bell and I had rented an apartment in Zagreb, Croatia for 3 weeks two summers ago and I decided to take a two day trip to be an American in Belgrade and get a small taste of Serbia. The train ticket was cheap enough, only the equivalent of €40 ($50 US) roundtrip for two 7 hour legs. The train carriages aren't the most comfortable ride in the world, but sparse passengers on board made the journey ideal for contemplating life.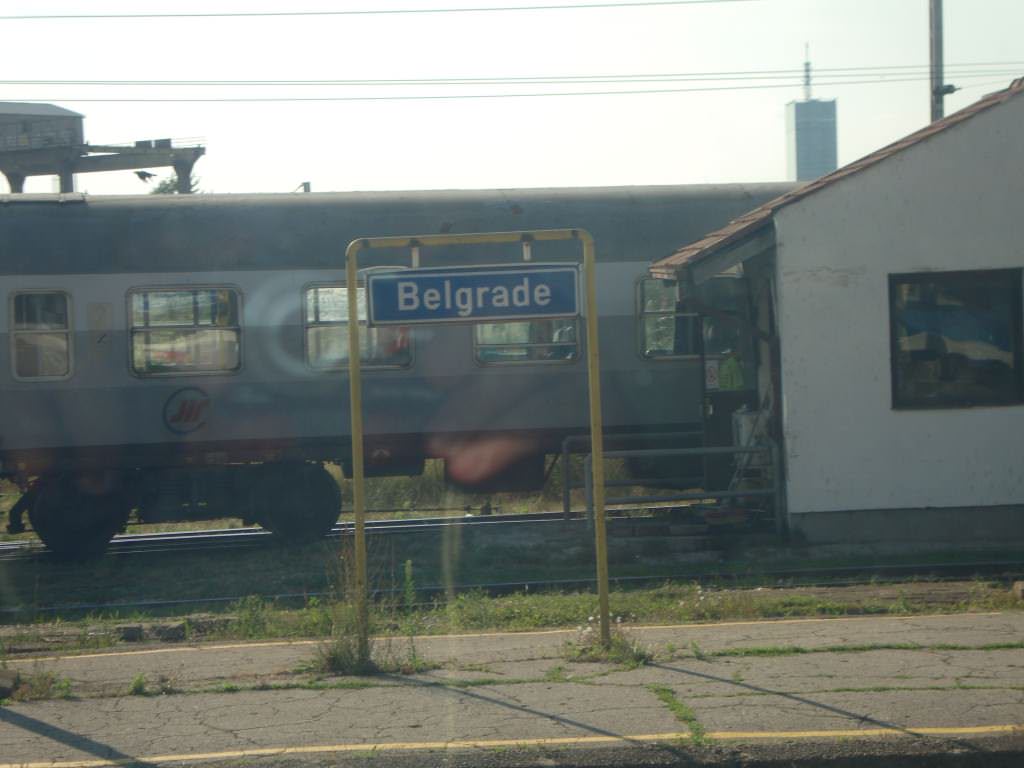 Belgrade Train Station and Novi Beograd (New Belgrade)
Upon the train's arrival into Belgrade, I was taken aback by Novi Beograd (New Belgrade). A small cluster of towering grey communist era housing blocks was a spectacle of a greeting. The small run down train station featured a broken electronic currency exchange board with rates hand written and taped over the electronic grid. Then there was the incredible souvenir stand pictured below, basically a shrine to Ratko Mladić. This was not the most welcome of greetings for an American visiting Belgrade solo.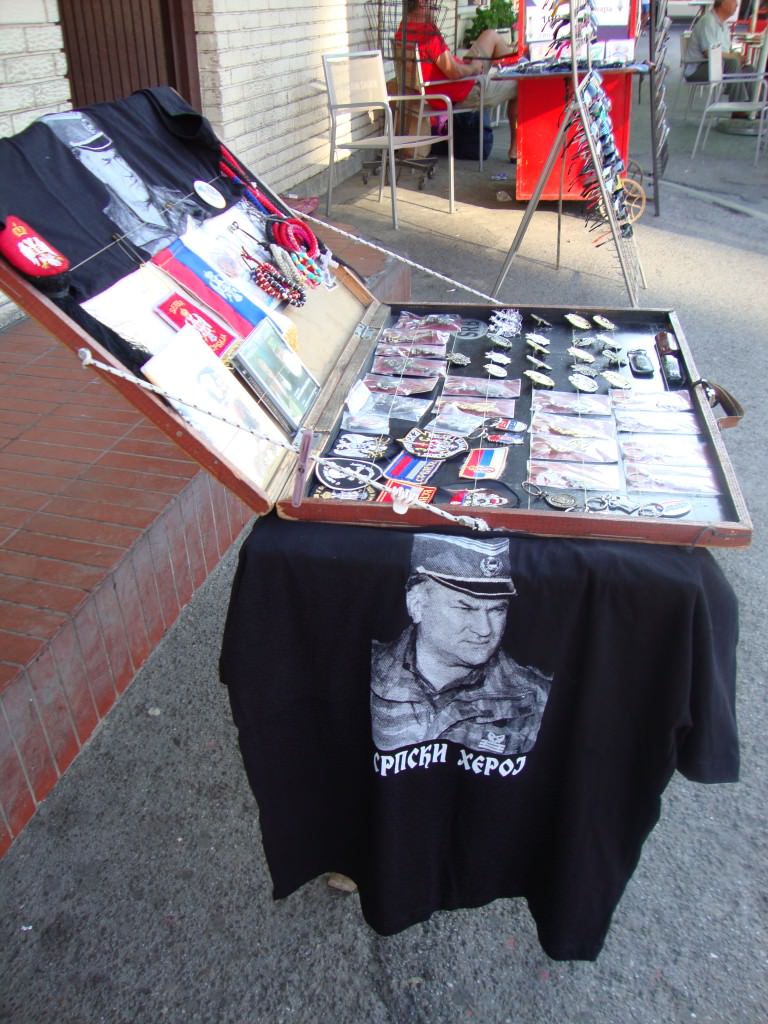 Staying in Belgrade's Stari Grad District (Old City)
I hadn't booked a hotel so my first order of business was finding a place to stay on a blisteringly hot July evening. After grabbing a map from tourist information in the train station, I set off for the Stari Grad district ("old city"). I checked rates at a few hotels until I found the reasonably priced Hotel Royal Inn (the Queen of England would not be caught dead there). The lobby is well appointed, but rooms are dated, small and extremely hot in summer. But for €33 (just over $40) for a private room with shower in one of the best locations in the city, it's ok for a young traveler for a couple nights.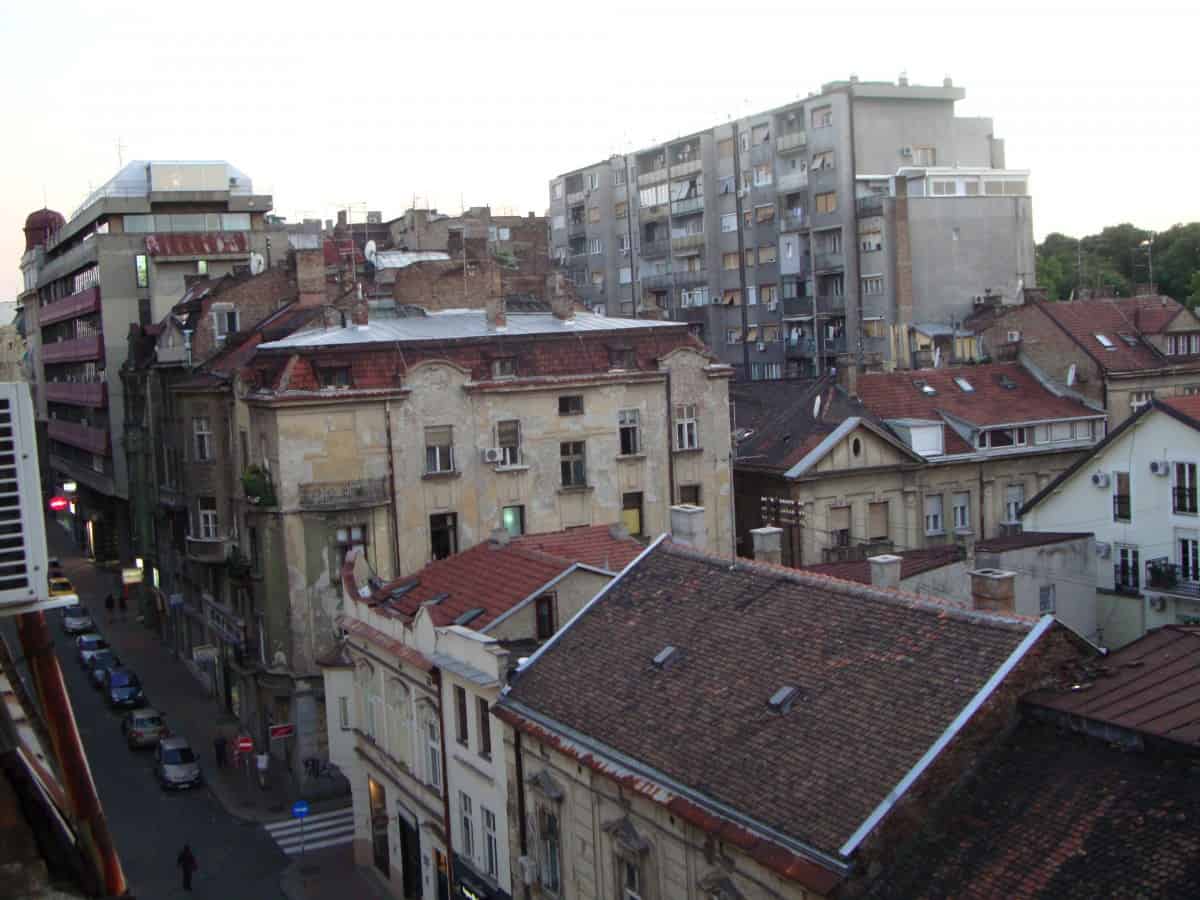 Cultural Exchange and Stories in a Belgrade, Bar
After changing and checking the bed to be sure there were no bed bugs, I set out to grab a few drinks. I stumbled on a bustling venue with a huge outdoor bar and managed to find an open stool among the crowd. After ordering, the man next to me inquired where I was from. "American?" he replied. "What are you doing in Belgrade?" He immediately offered me a shot and later subsequently told me he was banned from the US for 10 years because he told the US embassy they were terrorists after they continued denying him a tourist visa to visit his sister in Chicago.
He also told me that Americans misunderstand Serbia and that it is a safe place. "You can sleep here all night and nobody will bother you" he said, pointing to the concrete in the middle of the city. He also insisted on picking up the check for the beer I ordered, along with the shot he bought me, after I decided to move along to another venue. I quickly discovered that Serbians are both hospitable and very outspoken. Being politically correct or afraid to offend is not in these people's DNA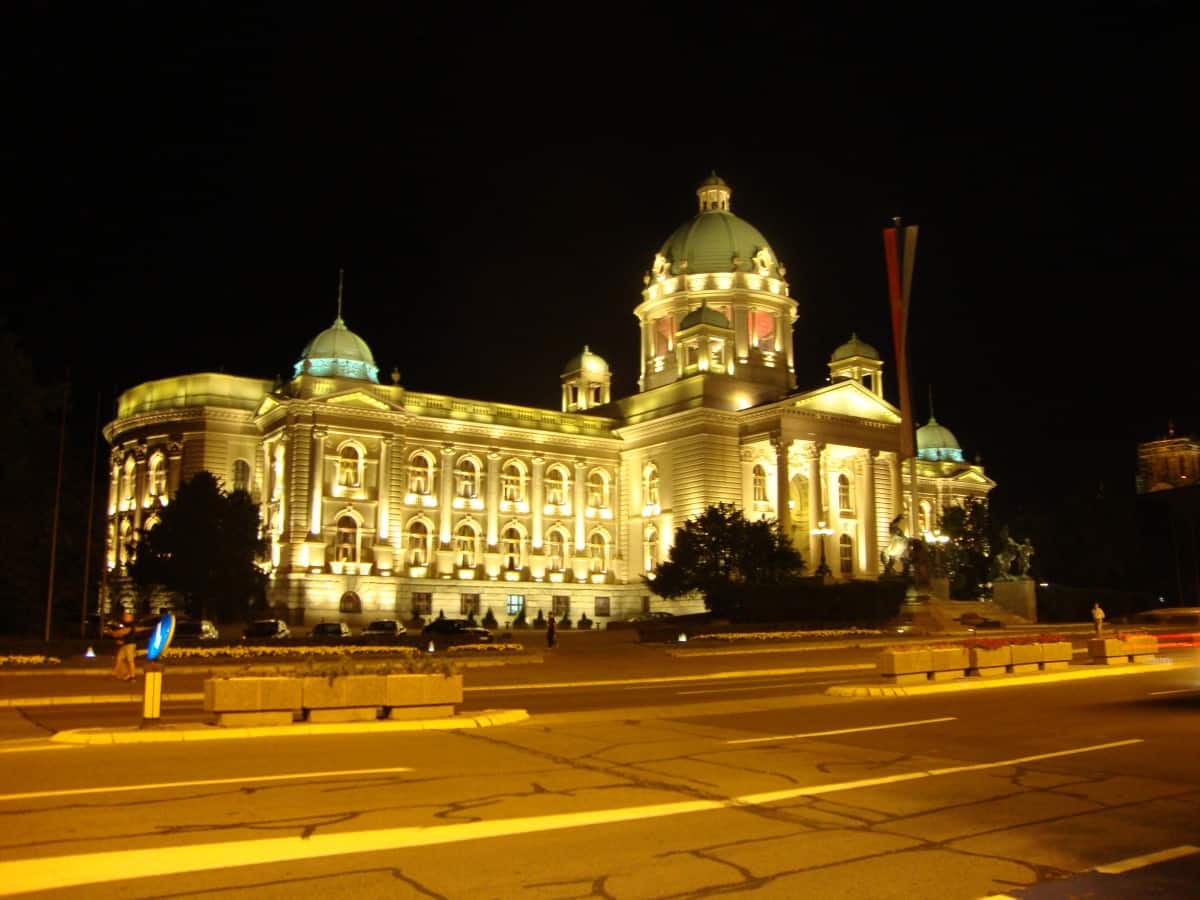 Knez Mihailova – the Main Shopping Street of Belgrade
Fashionable citizens dot Belgrade's main shopping promenade of Knez Mihailova. Belgrade's residents dress just as sharp as those in wealthier western European capitals. Knez Mihailova is a wide pedestrian only shopping street. I prefer it to narrow ones like the Kalverstraat in Amsterdam or Grafton Street in Dublin, that are almost always too congested during business hours.
A wide variety of luxury and brand name stores line Knez Mihailova, complemented by great architecture. Surprisingly, I think it's one of the absolute best shopping streets in Europe to stroll down.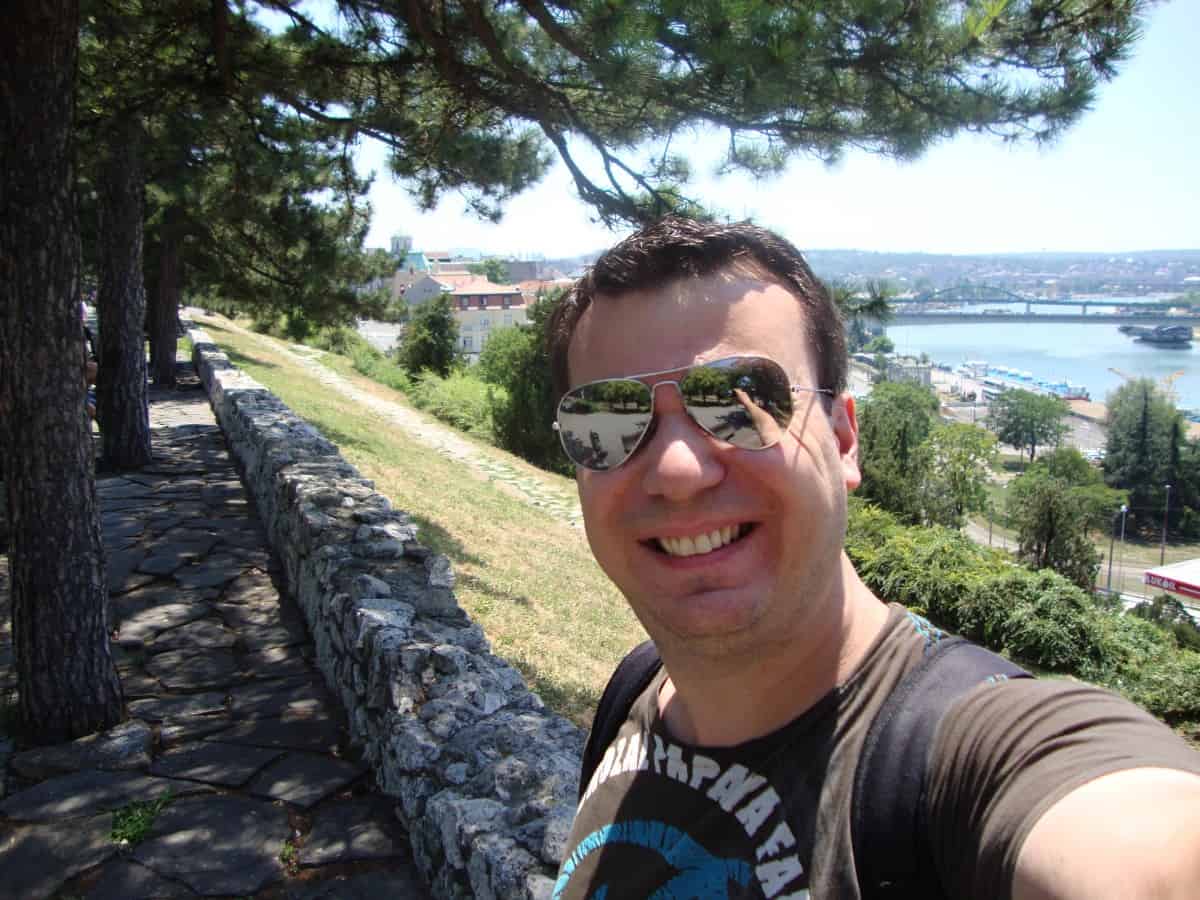 Kalemegdan – the Oldest Area of Belgrade, Serbia
Belgrade also offers some great sites to see, like the Kalemegdan fortress and park. This is the oldest part of Belgrade that dates back over 2,000 years. The park is great to stroll around and offers fantastic elevated views of where the Danube and Sava rivers converge. Serbians aim to flex their military muscle by showing off a plethora of old tanks and automatic weapons at the military museum. The large Belgrade zoo is also located within the complex and houses some 250 species of animals, making it one of the largest zoos in Eastern Europe.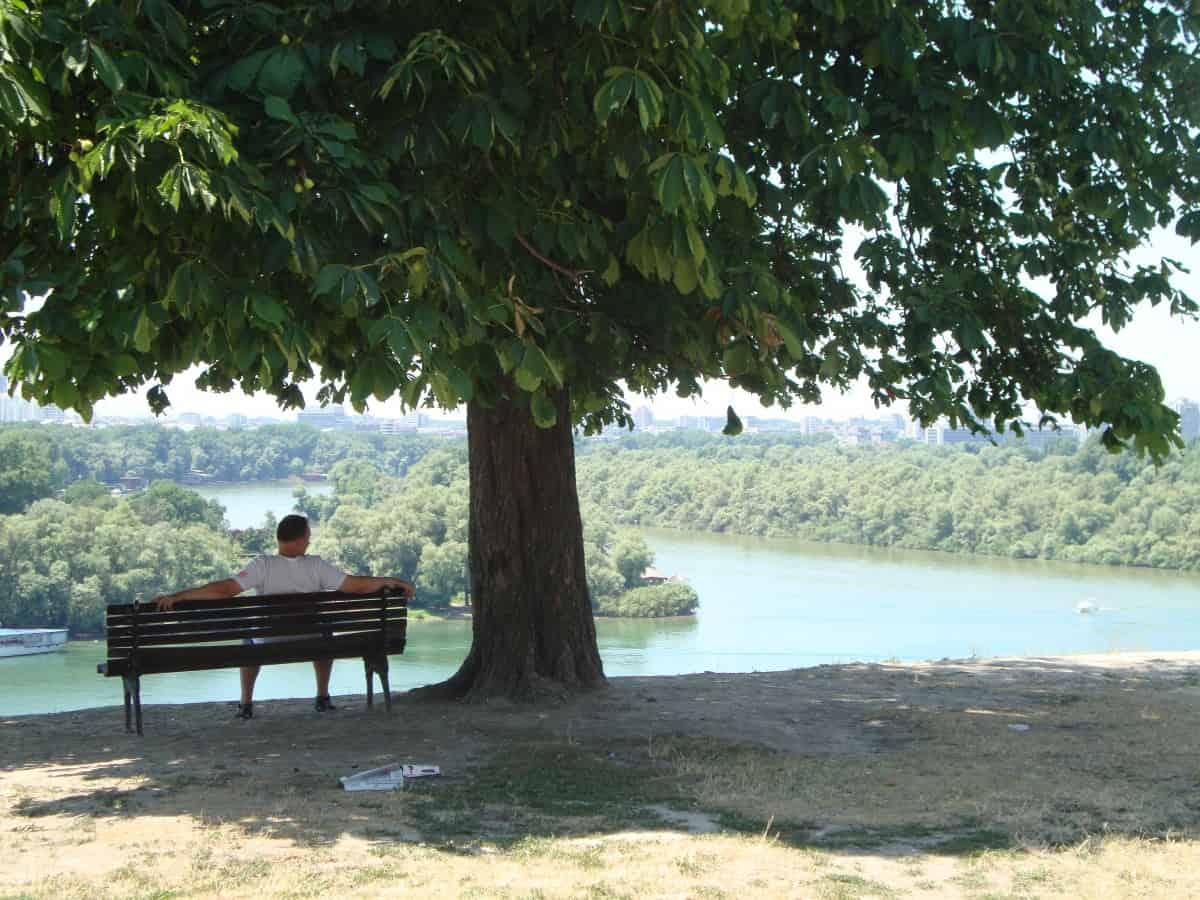 Belgrade's Skadarlija District – a Must for a Meal!
Belgrade offers fantastic eats for reasonable prices. A tasty meal in the beautiful restaurant and pub in the Skadarlija district is an absolute must on a visit here. I even received a complimentary honey liquor shot after my meal. In just 2 days in Belgrade I received about 5 free drinks. Serbians are not spoiled by over-tourism, and hospitality is ingrained in the culture of their service industry.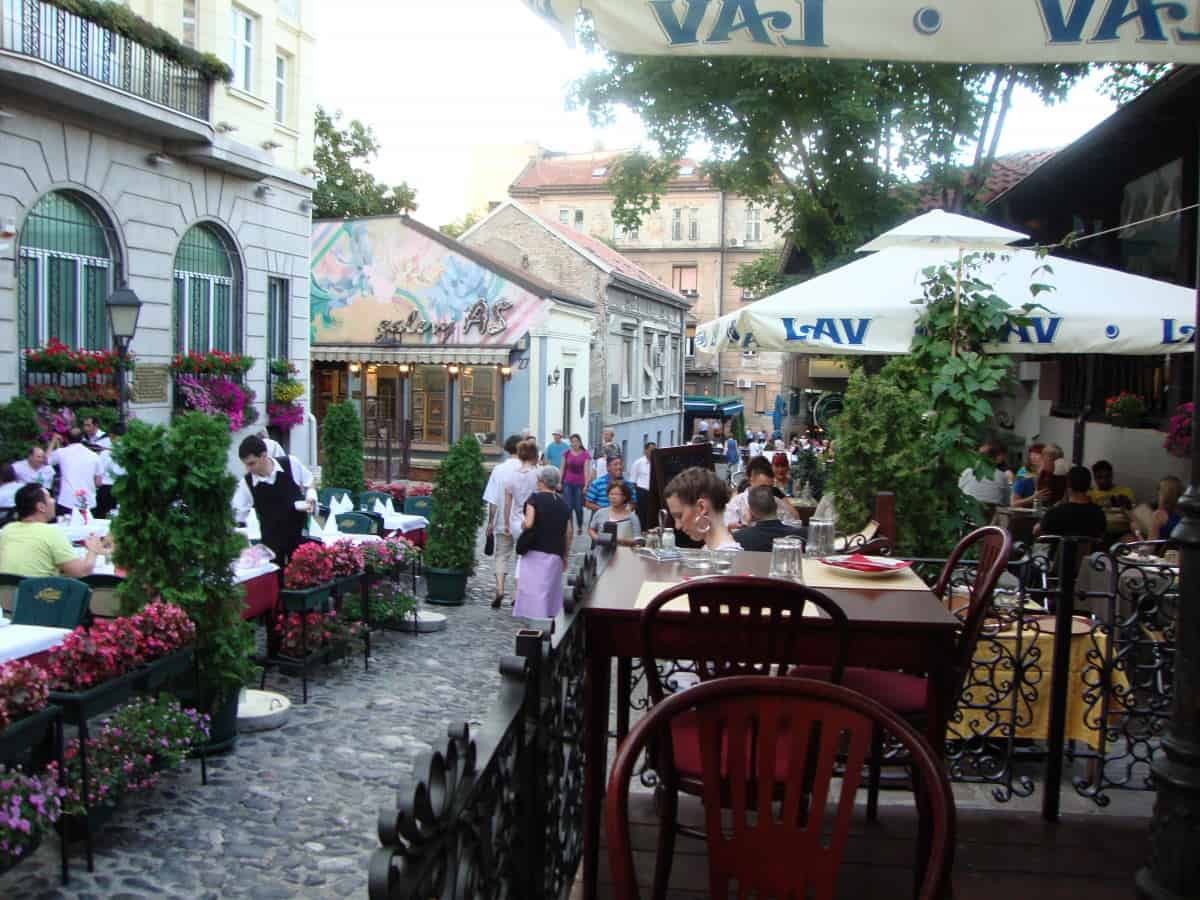 Recap on Whether Belgrade is Worth Visiting
Belgrade offers a unique Balkan city experience, void of mass tourism. It's not for every type of traveler, and that's part of what makes Belgrade unique. Fantastic food, hopping nightlife, history and hospitable locals are noteworthy highlights of the Serbian capital. Don't miss the Skadarlija and Kalemegdan districts.
Have you visited Serbia or is it on your travel bucket list? If you have an interesting story about travel in Belgrade, share it in the comments below! I look forward to exploring more of Serbia on a future trip.