Maybe we shouldn't tout skipping an airline queue as this is not our most noble piece of advice. But there are also far worse things in this world. And because many airlines charge to check baggage and don't restrict carry on baggage as much, the overhead compartments are often full. So if you're randomly in the final boarding zone, you could be separated from your baggage if you don't know better.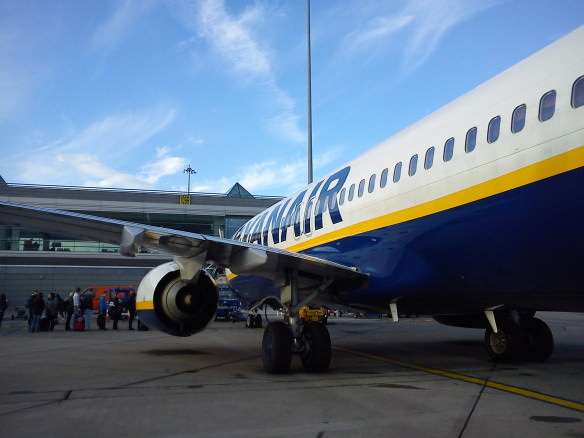 Airline Priority Boarding
Airlines like Delta always load business class and loyalty customers first, followed by families with small children and people with disabilities. Please don't pretend that you have a child or disability if you don't.
We are frequently surprised by families that do not take advantage of this early boarding option for them. Perhaps their children have beaten their daily life forces out and they are simply incapable of paying attention to announcements.

Airplane Boarding Zones
Following these groups come the zones for economy class, usually listed 1-4. Airlines want to load the back of the plane first, as this allows for a more efficient boarding process. So zone 1 is essentially the back of the plane and zone 4 is the front of the plane.  People hover around the airline queue waiting for their zone to be called. Thing is, most airline personnel do not actually care what zone you are sitting in when making the announcements. They typically just pretend (albeit not always). Bell does not like doing this, but because of the carry on baggage issue, I go for it.
Worst case, they just make you wait until it's your turn. Play dumb of course. Oops, I thought it was my turn!
Skipping an Airline Queue
While airlines might say they are only boarding zone 1, you can board with a different zone and they will still smile, scan your ticket and tell you to enjoy your flight. We've seldom had a problem jumping the airline queue. Worst case, they just make you wait until it's your turn. Play dumb and tell them you misheard the announcement!
Ensure you Sit Near Your Carry on Bag
When skipping an airline queue, insure that carry on bags aren't randomly placed elsewhere on the plane. If you don't have higher status through rewards or miles, there is a better chance of finding space in the overhead compartment.
If you're one of the last passengers "allowed" to board, and the overhead compartments are full, airlines in the USA will check your baggage free of charge. Problem is, maybe that's where your entertainment, medication or even a CPAP machine for sleep apnea are.
Airline staff are in a hurry to get everyone seated. That way the plane can taxi from the gate for an on time departure. Don't get separated from your important belongings. On a full flight, a few people get screwed, but why should it be you? Maybe one day we'll even have the opportunity to skip airline queues for flights to the moon!
Other solutions to skip an airline queue include priority status on airlines. Perhaps that's the more ethical way. But many people earn priority status through unethical means. Certain travel reward cards help with earning priority status quickly!
Read our ultimate travel hacks to learn how to save thousands on travel, while traveling in style!