Small ship cruises can be a wonderful way to explore the world. Traversing between a variety of fantastic destinations in a floating resort is as convenient as travel gets. An abundance of beauty awaits across exciting destinations spanning the globe, from iconic European landscapes to the dramatic fjords of Alaska.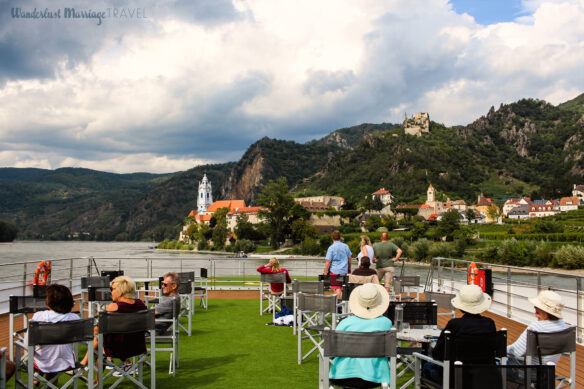 An advantage of small ship cruises over large ships, is a more intimate setting. The focus is on gorgeous destinations, carefully curated excursions, locally sourced dining and your surrounding company. It's a far different experience compared to mega ships with casinos, waterslides and thousands of people on board. That can be fun for travelers, but it's not for ideal for everyone, including popular destinations and the environment.
In the case of European river cruises, small ships are the only option that can travel through the rivers. Large ships simply can't pass through the locks of Europe's great waterways like the Danube and Rhine. Here are some of the most amazing small ship cruises you can take!
Alaska Fjords and Glaciers Cruises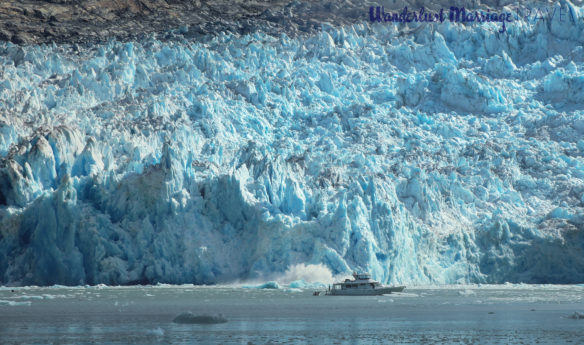 Alaska is one of the most beautiful and pristine destinations in the world. Southeast Alaska is popular for small ship adventure cruises that sail alongside dramatic fjords and glaciers. Among the many highlights of this cruise are opportunities to be active, including kayaking, hiking and bushwhacking excursions. Alaska is also a wonderful destination for ticking the Northern Lights off your bucket list!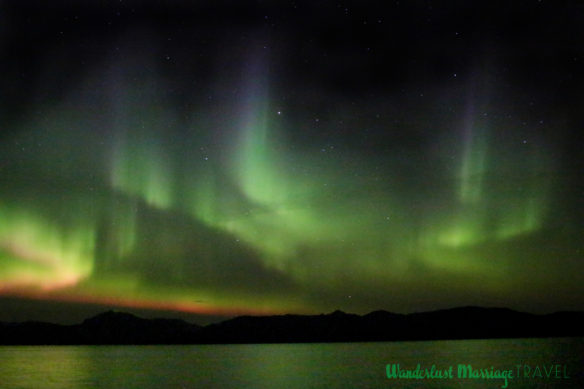 Among the many highlights of a small ship cruise to Southeast Alaska is visiting The Tongass National Forest, which is the world's biggest temperate rainforest. At 16.7 million acres, the national forest covers a large portion of Southeast Alaska, making it the largest national forest in the USA. This vast area of protected wilderness is an unspoiled playground to explore pristine nature and wildlife.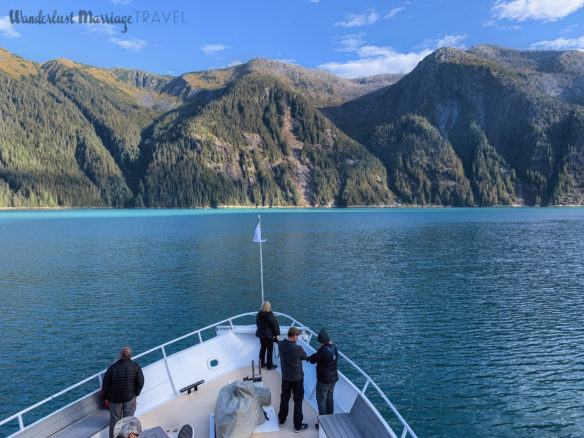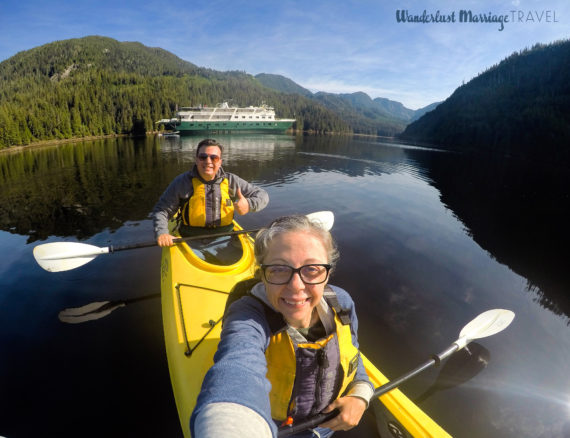 Whale watching is among the many highlights, as are opportunities to watch bears foraging for wild salmon. A great culinary experience awaits visitors too- especially pertaining to fresh salmon and succulent king crab legs. Small ship Alaska adventure cruises are also great for bonding with fellow passengers over dinner and drinks, as the maximum capacity is typically under 80 people.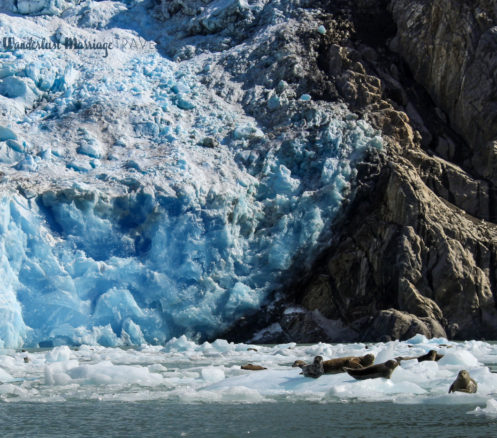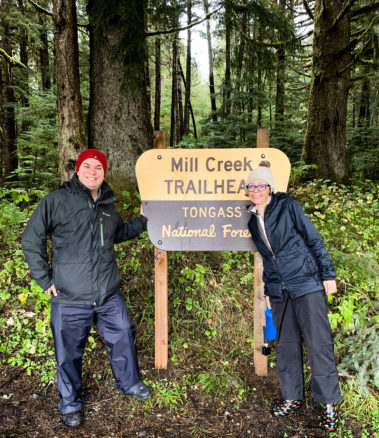 Among popular itineraries is a 7-day Alaska cruise from Juneau to Ketchikan. Both towns offer dramatic landscapes, with glaciers and salmon rich rivers on their doorsteps. The cruise is also great for exploring native American Tlingit culture – with a vast array of intricately carved totem polls and traditional log houses with ornate woodcarvings. Read more about what you can experience on an Alaska fjords and glaciers cruise in our article that covers sailing with UnCruise small ship adventures.
European River Cruises
Sailing along one of Europe's majestic waterways on a small ship cruise is one of the best ways to experience the continent during a week's vacation. Sleeping aboard a comfortable floating resort allows passengers short on vacation time, an opportunity to conveniently see a wide variety of highlights. From rolling vineyards and hilltop castles to exciting cities packed with culture, it's hard to take a European river cruise and not want to immediately repeat the experience!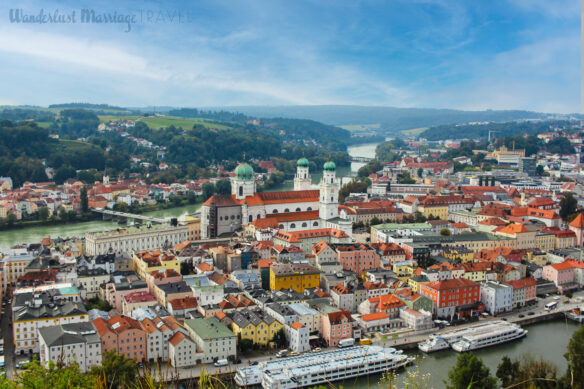 An 8-day, 7-night Danube River cruise is one of the most popular European river cruises. The cruise typically begins in Bavaria and culminates in Budapest (or visa versa from Hungary to Germany). We traveled through Germany, Austria, Slovakia and Hungary without having to pack and unpack our suitcases. We covered this Danube River Cruise itinerary with Emerald Cruises. It includes the German towns of Regensburg and Passau, Austrian towns of Melk, Durnstein and Vienna, and Bratislava, Slovakia.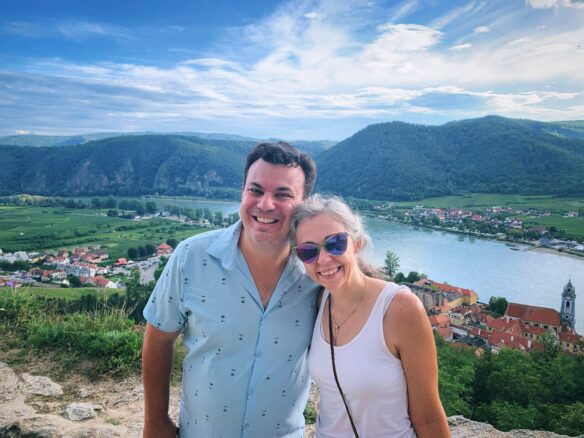 Another popular European river cruise covers the Rhine River. A variety of companies like Emerald Cruises, Viking River Cruises, Ama Waterways and Adventures by Disney offers 7-day Rhine River cruises. These trips are wonderful for couples getaways, family reunions and groups of friends.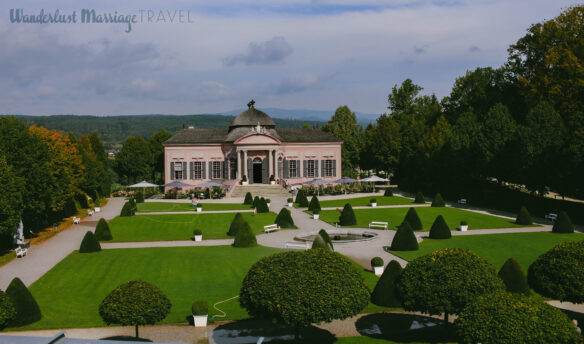 Fantastic guided excursions and experiences, mixed with free time is another perk of cruising. Delicious food is locally sourced, offering culinary journeys into local destinations. Enjoying a delicious wine while sailing through majestic waterways will at least temporarily drop your blood pressure. And waking up to extraordinary landmarks like sailing around the Hungarian parliament leaves an indelible memory!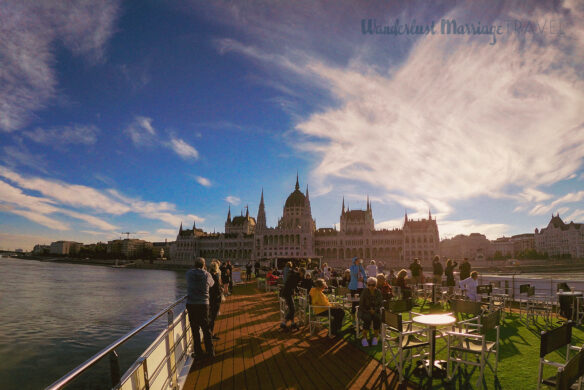 Caribbean and South America Cruises
Caribbean cruises offer exciting getaways packed with relaxation, beauty and adventurous excursion options. Florida is one of the best places to depart for a Caribbean cruise, particularly from the port of Miami. Caribbean cruises also depart from Tampa, Ft. Lauderdale and Cape Canaveral.
There are a variety of great options from large ships to more intimate small ship cruises. We've previously covered sailing aboard the Norwegian Getaway on a 7-day cruise from Miami to Belize, Roatan, Honduras, Costa Maya and Cozumel, Mexico. Cruise Critic details many choices, including an array of cabin, dining and amenity options.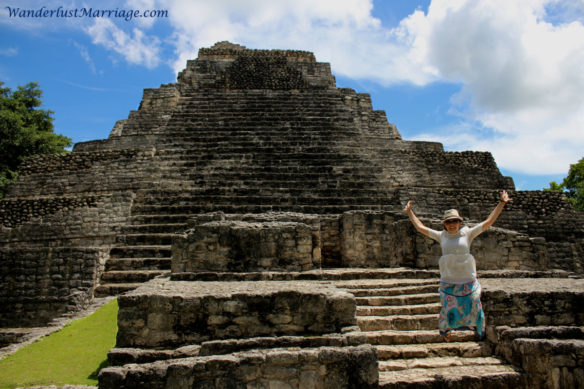 Viking Ocean Cruises offers a variety of exciting Caribbean and South America cruise options. Their 13-day Amazon and Caribbean cruise from San Juan, Puerto Rico to Manaus, Brazil covers a lot of ground. Stops in Antigua and Barbuda, St. Lucia and Barbados are Caribbean highlights, before sailing the Atlantic Ocean to arrive in French Guiana, then to Brazil to sail a long stretch of the Amazon River. More than 45,000 types of plants and over 1,000 bird species live along the lush Amazon River.
Seabourn offers luxury small ship Caribbean cruise options. Lengths vary between 7 and 35 day trips to beautiful destinations around the Americas and beyond. Their 7-day classic Caribbean yacht harbor trip sails from Miami to Barbados, with stops in St. Maarten, St. Kitts, Antigua, Guadalupe, Martinique and Bequia. Longer trips sail all over the Caribbean and Central America.
Fantastic excursions are one of the highlights of small ship cruises. Typically, at least one complimentary excursion is included in each port while aboard a small ship cruise. Great options range from historical walking tours to active cycling, kayaking, snorkeling and diving adventures.
Mediterranean Cruises
The Mediterranean countries are among our favorite destinations in the world. I have dual Greek citizenship and feel somewhat at home in many places around southern Europe. Beautiful sites, delicious gastronomy, friendly people, a laid-back lifestyle and ample sunshine make the Mediterranean of the world's favorite holiday playgrounds.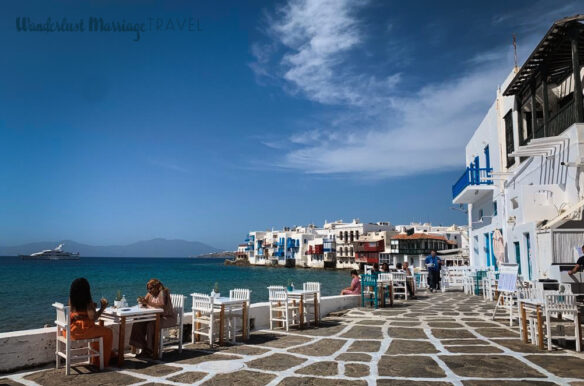 Some Mediterranean cruises focus on the Greek islands, particularly the Cyclades. Popular itineraries like "Jewels of the Cyclades" cover destinations like Santorini, Mykonos and historic Delos (considered the Athens of the islands). Other itineraries include many other beautiful Greek islands, including the popular Dodecanese island of Rhodes, which is home to one of Europe's best preserved Medieval historical towns.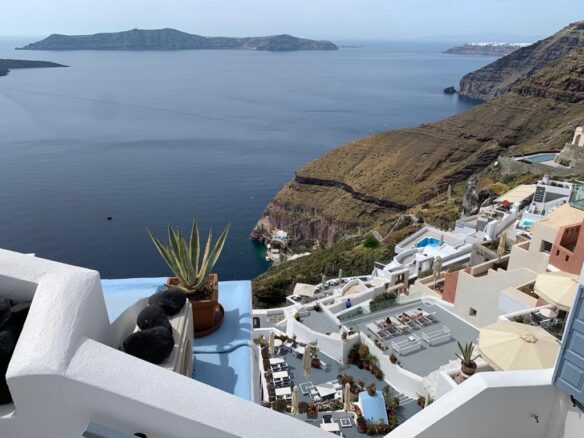 There are lots of great itinerary options for Mediterranean cruises from Portugal to Israel. So visitors are spoiled with choices. Options include exploring five Mediterranean islands in different countries – Malta, Sicily, Sardinia, Corsica and Elba, while on a memorable 12-day journey. There are also Mediterranean itineraries that cover interesting ports in North Africa, including Morocco.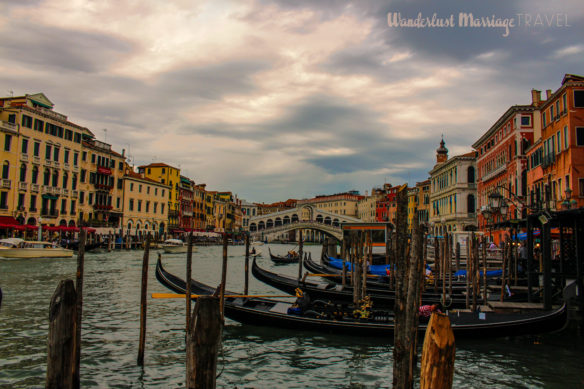 Companies like Windstar Cruises cover great destinations across the Meditteranean. Their small ship cruises sail with less than 350 passengers. An 8-day Classic Italy and the Dalmatian Coast Cruise is among their great choices for a vacation. The cruise begins in indelible Venice and sails to Rovinj, Split & Dubrovnik, Croatia; Kotor, Montenegro, Giardini Naxos (Sicily), Sorrento, Italy and concludes in Civitavecchia (Rome).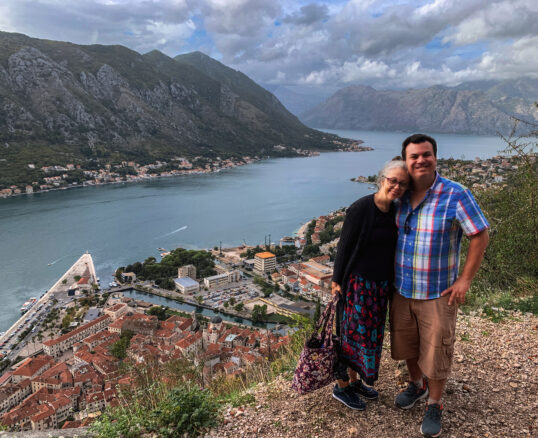 Is the Cruise Industry Sustainable?
I recently learned even more about the cruise industry while attending the 2023 edition of Sea Trade Cruise Global in Ft. Lauderdale with a media badge. The cruise industry is aware of obvious environmental challenges, particularly pertaining to large cruise ships, and is implementing steps in line with sustainability. For a conference with thousands of attendees, I was impressed that organizers scrapped the plastic lanyards for our name badges. They also eliminated thick paperback guides that are still commonplace at similar events.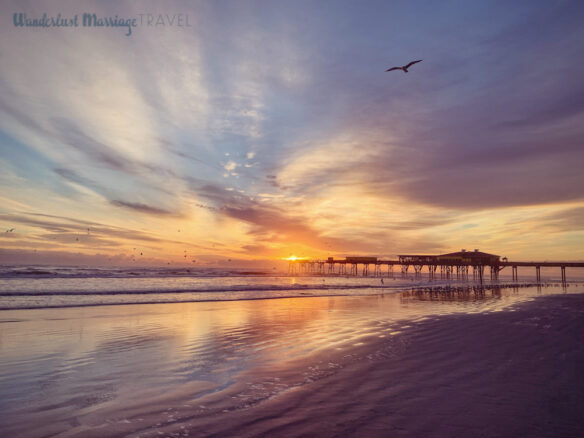 We all need to play a role in reducing our carbon foot print. Recycling, reusing and thinking about how to reduce waste in our daily lives all play an important part. By working together, we can preserve our planet for current and future generations to explore. Another perk of small ship cruises over large ship cruises is that it is more sustainable for destinations and general travel long term.
Small Ship Cruises Around the World Recap
Small ship cruises are a fantastic way to conveniently explore beautiful destinations. There are a variety of great shore excursions ranging from active adventures to culture, wildlife and historical tours. It's exciting to wake up in a fantastic new destination, feeling refreshed from a comfortable night's sleep.
While big ship cruises can also be fun, they lack the intimacy and sense of place that small ships offer. Large cruise ships also strain the resources of popular destinations like Santorini, Mykonos, Venice, Barcelona and more because many thousands of people disembark during peak travel season.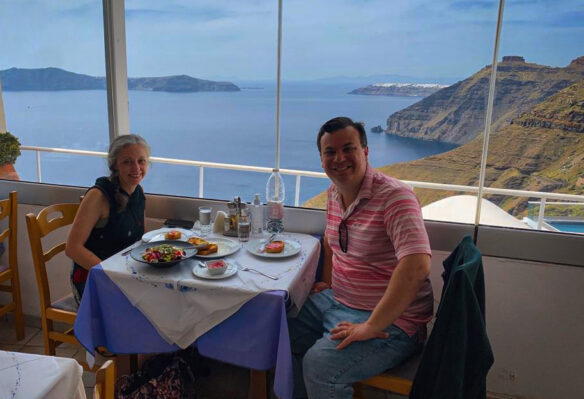 We're typically independent travelers who still enjoy great small ship cruises that visit some of the world's most romantic destinations. Some areas, including the glaciers, fjords and pristine wilderness of southeast Alaska can't be visited through other ways. And many other destinations can be very tricky to navigate independently.
If you have any questions or comments on cruises, leave a comment below. You can also email me at [email protected] and I'll get back to you. Happy sailing and travels!