When it comes to travelling in Europe, Germany's Black Forest is often overlooked in favour of other popular destinations, such as Berlin. This enchanting region tucked away in the Southwest of Germany deserves a prominent spot on every travel enthusiast's list. With picturesque landscapes, rich cultural heritage, and charming villages, the Black Forest is a beautiful place to explore.
Getting to Germany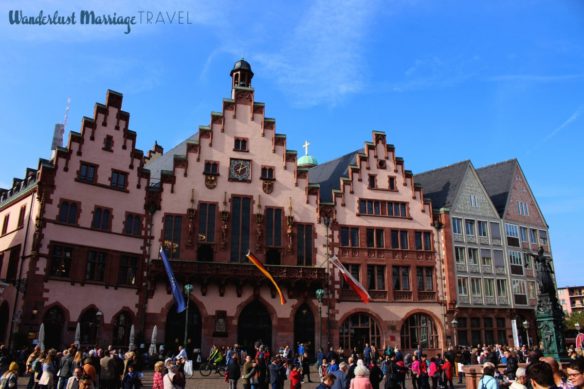 Travel to Germany can be cheap, making it a great place to fly from the UK. You can also take a ferry to destinations like Travemünde, if you want to bring your own transportation on board the ship. Before travelling to Germany, make sure you have the correct documentation. Depending on your passport, you may need a visa to visit the Black Forest. You can check the current visa regulations at iVisa.com.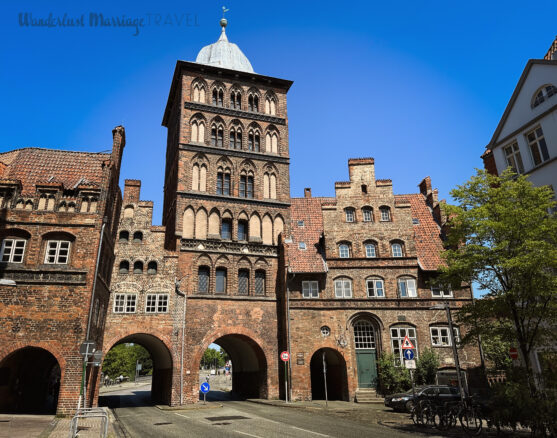 Quaint Villages and Picturesque Towns
The Black Forest region is dotted with charming villages and historic towns that look just like something from a fairytale. Visit the picturesque town of Triberg, which is famous for cuckoo clocks and charming wooden houses. The town of Baden-Baden is the best place to fly into and is home to thermal baths and elegant spas.
A Go-To for Thrill Seekers
As well as beautiful landscapes and quaint villages, the Black Forest offers thrill seekers plenty of chances for outdoor adventures. There is an extensive network of cycling paths or mountain biking trails, making this German region a haven for cyclists.
If you prefer something a little more adrenaline pumping, you can also zip through the trees or get a bird's eye view of the stunning Black Forest on a paraglider. If you visit in winter, there are plenty of snowboarding and skiing opportunities too.
Breathtaking Landscapes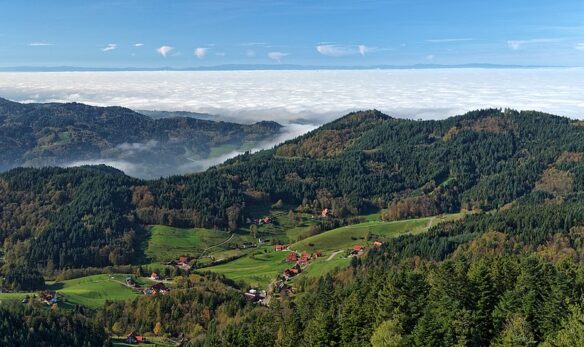 Perhaps one of the biggest reasons that the Black Forest made it on our list of places to go is the breathtaking natural beauty in the area. Nestled between the Swiss Alps and Rhine Valley, the Black Forest boasts the most beautiful landscapes that will leave you captivated. For anyone who loves nature or photography, the Black Forest is a paradise.
Whilst you're here, check out the Triberg Waterfalls, which are the highest waterfalls in Germany. You can also rent a car and take a scenic drive along the Schwarzwaldhochstrasse (the high road that runs through the Black Forest) for stunning panoramic views.
Delectable Cuisine
A visit to the Black Forest would not be complete without indulging in some of Germany's finest culinary delights. Black Forest gateau (yes, this is where it originated) is perhaps one of the best treats to try here.
The region is also home to numerous breweries and vineyards, allowing you to enjoy locally produced beer or wine. Germans are also a big fan of bakeries, so pop out to your local bakery first thing in the morning for delicious treats and homemade breads.
Germany is home to some fantastic destinations, but the Black Forest has to be one of our favourites. Whether you enjoy long hikes discovering hidden waterfalls, or quaint villages packed with culture (and amazing bakeries), the Black Forest really does have something for everyone.
How to Get to the Black Forest?
Thanks to its central location in the heart of Europe, visitors can easily travel to the Black Forest by train. If you fly into Germany, Frankfurt has one of the largest airports and can be a gateway to reach the Black Forest in around 3 hours. Karlsruhe, Freiburg, Baden-Baden, and Offenburg are located directly on the high-speed rail line. They can be reached by ICE, TGV, Intercity, EuroCity and CityNight trains.