The Peloponnese region of southern Greece offers an abundance of striking beauty. It's home to ancient and modern wonders, from the birthplace of the Olympics to the Corinth Canal. Vast sandy beaches, lined with seaside resorts and delicious eateries, offer a vacation playground for couples and families. The former Venetian settlement of Nafplio was the original capital of modern Greece between 1823-1834, when the nation re-gained independence after centuries of Turkish Ottoman rule. Here are some unique Greek Peloponnese experiences to consider for your travel plans!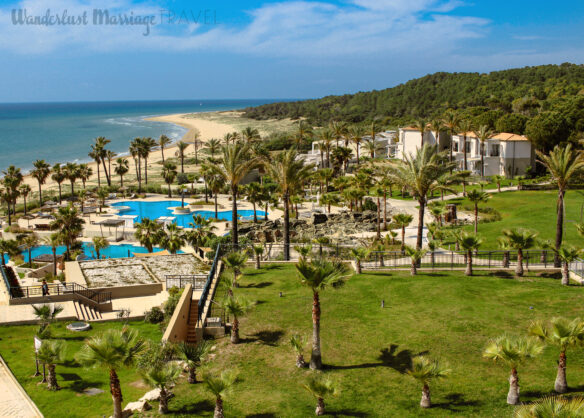 Learn More About Kalamata Olive Oil
Kalamata, Greece is a popular seaside vacation destination in the Peloponnese region of Greece. Kalamata olives are famous around the world. High quality extra virgin olive oil is rich in anti-oxidants, which are an inflammatory. It is one of the integral ingredients in the Mediterranean diet, which contributes to longer longevity in the region.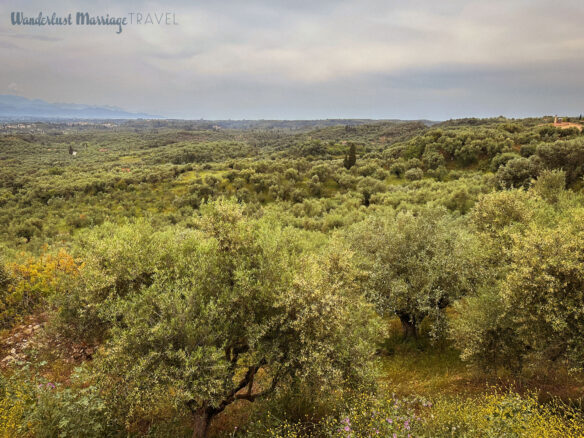 There are around 15 million olive trees in the Kalamata region. Families of the area have at least 300 olive trees, passed down through generations. Each fall they harvest the olives and have them pressed into high quality olive oil.
When you purchase olive oil, check for the production date. Olive oil is best when it is freshest. Only buy extra virgin olive oil. Also, light is not a friend of olive oil – so it's best to purchase bottles or tins that are not clear plastic.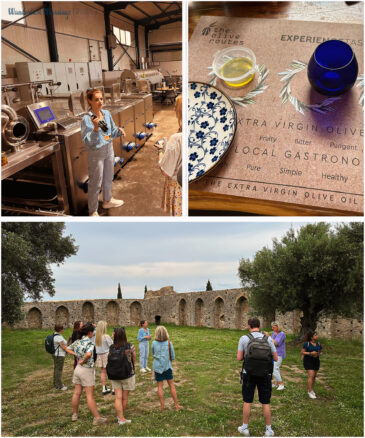 Kalamata area Olive Oil Tours
Consider taking an olive oil tour in the Peloponnese. Olive Oil Routes offers a fantastic tour, where you can discover more about the culture and flavors of quality extra virgin olive oil. The olive oil paths reveal the history, soul, tradition and gastronomy of Messinia.
Olive Oil Routes, co-owner, Dimitra Mathiopoulou is passionate about quality olive oil and the roots of Greek heritage, offering an enriching cultural journey. Visitors can have a unique experience in their vast olive groves filled with the wisdom, flavors and aromas of the Peloponnese. Olive Oil Routes tours cost around €60 ($66 USD) per person.
Did you know that not all Kalamata olives come from this picturesque region? "Kalamata olives" are not a protected product and come from the Koroneiki Tree. Koroneiki Tree's exist in other countries and produce many of the "Kalamata olives" purchased in grocery stores and markets around the world.
Enjoy Fresh Seafood Right on the Beach in Kalamata
Kalamata is a popular beach destination in the Peloponnese. Sandy beaches surrounded by mountains, offer an idyllic getaway. Many visiting Athenians also appreciate it because they don't have to pay to transport their car on a ferry, like they will when visiting an island. Lined with excellent seafood tavernas, Kalamata's charming seaside promenade extends for miles.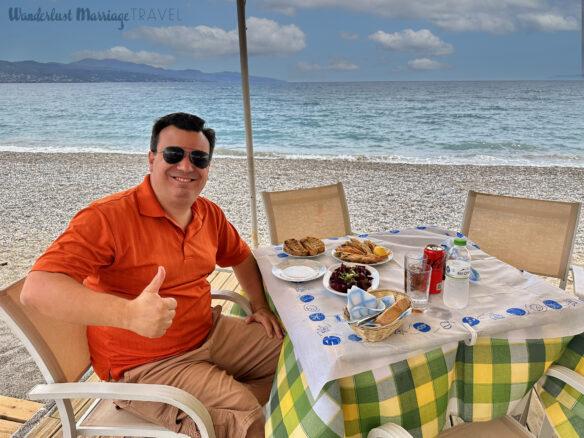 Taverna Avra is a wonderful restaurant to enjoy fresh seafood on the beach in Kalamata. When in season, I highly recommend trying barbounaki (red mullets). Lightly fried with oregano, olive oil and drizzled with fresh lemon, they're absolutely mouth watering. Kalamata's seaside tavernas offer an excellent choice of fresh seafood, meat, pasta and vegetarian dishes. Freshly grilled fish pairs wonderfully with a Greek salad, fresh roasted beets or horta (boiled dandelions with olive oil) for a healthy and scenic lunch!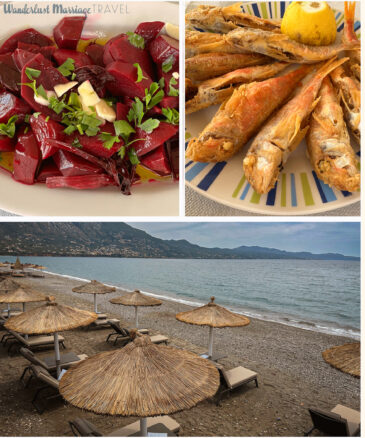 Kalamata also has no shortage of excellent cafes, bars and restaurants. Thalassa is a trendy cafe for friends to lounge over great coffee, alcoholic drinks and food along the beach. Thalassa means "sea" in Greek, so the name is suitably appropriate. Ego Bar is another excellent seaside Kalamata establishment that serves delicious food with lovely views of the sea.
Kalamata Resorts
Nestled at the foot of the Taygetos Mountains, Grecotel Filoxenia offers an idyllic vacation spot along the sea on the outskirts of Kalamata. Their 188 luxury rooms feature either sea or garden views. The lovely property features a seaside pool and ample umbrellas to lounge on the beach. Guests can relax in the marble steam bath, book a therapeutic massage and enjoy rejuvenating face and body treatments at Olive Spa. It combines for a relaxing oasis, where visitors can also enjoy Kalamata and the surrounding area.
Visit Ancient Olympia to see Where the Olympics Began
Birthplace of the ancient Olympic Games in 776 BC, Olympia, Greece is one of the most impressive archaeological sites in the country. The cruise ship port of Katakolo is the gateway for many arriving tourists. Vast stretch of sandy beaches, seaside restaurants and shops line Katakolo's seaside promenade.
Olympia is arguably the second most significant archeological site in Greece, after the Acropolis in Athens (where western democracy was born). The ancient games were held every four years between 776 BCE and 393 CE. During the three month Pan-Hellenic truce, athletes and upwards of 40,000 spectators came from across the Hellenic city states to participate in the ancient Olympics.
Prior to every winter and summer Olympics, the Olympic torch is lit in front of the Temple of Hera in Olympia. A group of priestesses dressed in white robes presides over the torch lighting ceromony. The high priestess lights the flame and the symbolic ceremony connects the Ancient Olympics with the modern games. On a side note, Hera was the wife of Zeus.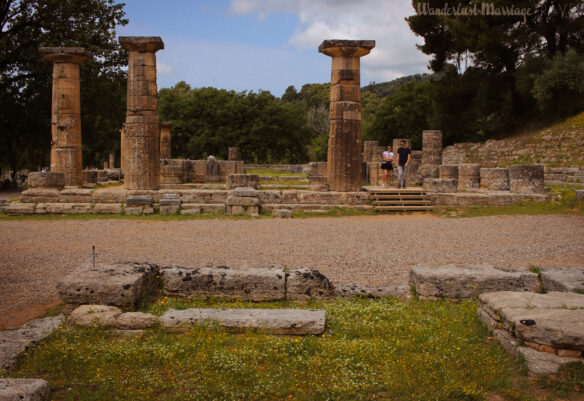 During the ancient Olympics, city-states and individuals brought offerings for Zeus, which included money and statues. The Archeological Museum of Olympia houses some of the most impressive ancient gifts. The magnificent marble statue Hermes of Praxiteles, also known as Hermes and the Infant Dionysus, dates to the 4th century BCE. One of the most perfect statues from antiquity is often compared to Michelangelo's David. Nike of Paionios, which dates to 425 BC is another highlight. Nike was the Greek goddess of Victory.
Ancient Olympia Tours
While Olympia is beautiful and historic, information on the grounds in sparse. So you'll learn a lot more through a guided tour of Olympia. Small group tours of Olympia cost around $50 USD.
A self-guided virtual tour of Olympia is a good option if you don't want to book a group tour. This also allows visitors to learn more about the history of Olympia while touring the archeological site. The audio guide costs around $16 USD.
Olympia Hotels
Hotel Europa Olympia is one of the best hotels to stay near the archeological site of Olympia. 80 spacious guest rooms are well appointed with marble floors, and a balcony. Set among the enchanting landscape of ancient Olympia, rooms have great views of the Arcadian Mountains and the Alfios Valley. Amenities include a pool, on-site restaurant and 3 bars (one pool side).
Between Olympia and Katakalo is the town of Pyrgos, the capital of the (Illia) Elis region. It's also where my father was born. Katakalo is fantastic for beaches, and a gateway to the region via cruise ship. Pyrgos presents an opportunity to experience everyday Greek life and delicious local restaurants, tavernas and cafes. Be sure to purchase some local honey from an artisan shop – it's as delicious as any you can buy in the world!
Relax and Rejuvenate at Loutraki Thermal Spa
Loutraki is a lovely seaside vacation destination 81km (50 miles) west of Athens. Nestled atop natural thermal springs, it's an ideal holiday destination to rejuvenate and relax your body and mind. Loutraki's natural spring water is popular throughout southern Greece.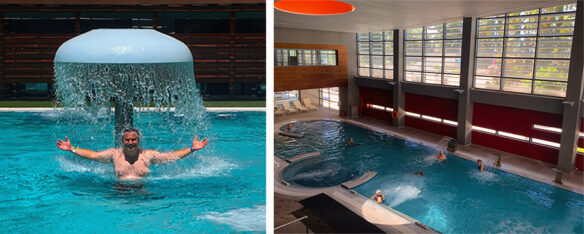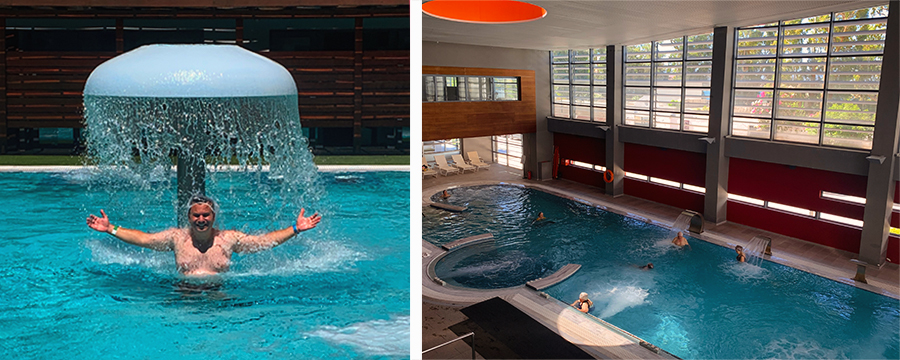 The Loutraki Thermal Spa is a state-of-the-art facility. Large indoor and outdoor thermal pools feature waterfalls and jets to massage your back with healing water. Alternate between the warm and cold pools for maximum effect at reducing stress, improving blood circulation and treating other ailments. Then enjoy the sauna and steam bath (Hammam). The nearby Drinking Therapy Center is located in a beautiful facility with ornate tile frescoes.
Loutraki is located in the same spot as the ancient commune of Thermae. 3,000 years ago the ancient Greeks bathed in the thermal waters to heal and rejuvenate. Subsequent centuries saw the Romans and Byzantines follow the same tradition. The concept of thermal baths eventually spread across Europe, making European historic thermal towns a designated Cultural Route of the Council of Europe.
Sanctuary of Hera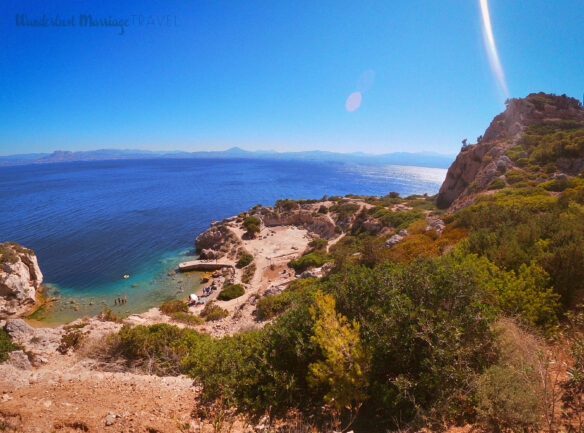 The Heraion of Perachora is a sanctuary to the goddess Hera. It's located in a small cove along the Corinthian Gulf, at the end of the Perachora Peninsula. The views of the Gulf of Corinth, from above the sanctuary are dramatically beautiful. Bring your swimsuit, as you can swim in the cove right next to the stunning archeological site!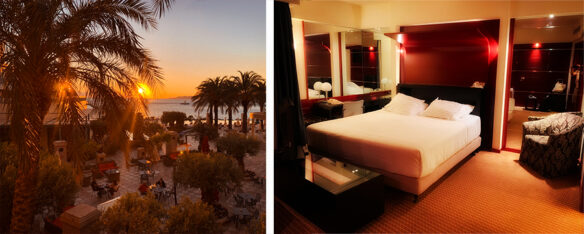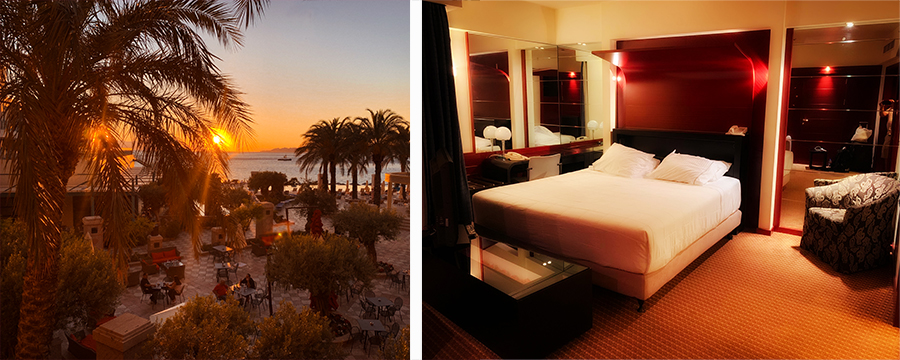 Stay at Club Hotel Casino Loutraki
Loutraki is one of the best Greek spa towns. The beautiful 5-star Club Hotel Casino Loutraki is a wonderful place to stay. The fabulous property offers private beach access where guests can take shade under umbrellas after swimming in the sea. Magnificent palm trees and olive trees (some over 1,000 years old!) sit alongside a gorgeous seaside pool that's fantastic for cooling off in the summer heat.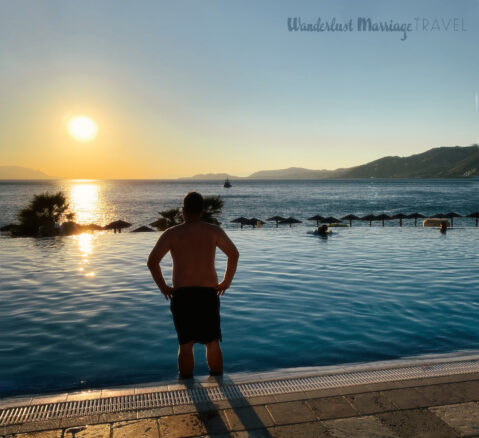 Riviera Olympia offers a Relaxing and Fun Vacation
Located in the beautiful Ilia region of the Peloponnese, Riviera Olympia offers a wonderful seaside vacation. Vast stretches of sandy beaches offer a relaxing reprieve for couples and families. Sit under an umbrella with a drink in hand, enjoying sweeping views of the Ionian Islands of Zakynthos and Kefalonia across the sea. Riviera Olympia is around an hour's drive from ancient Olympia, where the Olympica began in 776 BCE.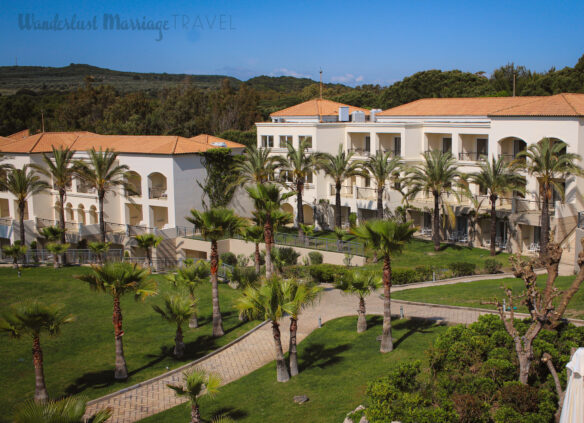 Frankish Castle of Chlemoutsi
The Frankish Castle of Chlemoutsi is one of the best preserved Frankish castles in Greece. It dates to around 1220. The castle's museum chronicles centuries of history with information in English, set alongside notable finds and important artifacts. Located on the Peloponnese's westernmost cape, the medieval castle and fortress is perched atop a hill in Kastro, six kilometers from Kyllini. It's towering walls rest atop 3.7 acres, offering a picturesque view across the Illia region.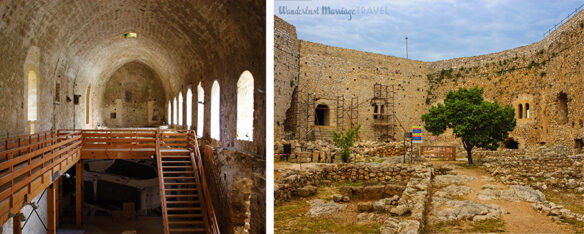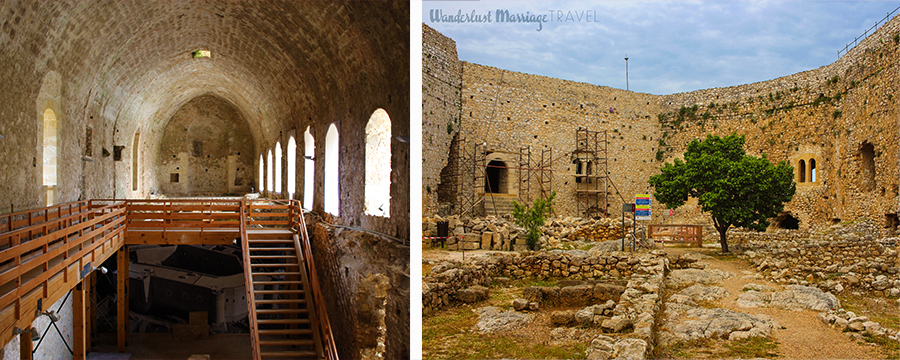 Enjoy Excellent Greek Cuisine at Taverna Klimataria Giorgos in Arkoudi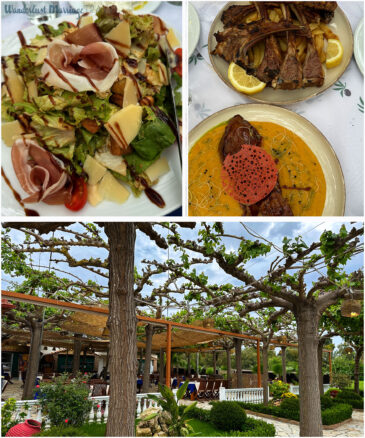 Klimataria Giorgos is a wonderful taverna in Arkoudi. Their picturesque terrace is a beautiful place to enjoy wonderfully prepared dishes. Their grilled lamb chops are divine. Other favorites are a rabbit stew in tomato sauce, grilled chicken skewers, roast pork with puree, fresh local sausage and an excellent choice of freshly prepared salads.
Great Olympia Riviera Resorts
Grecotel features a variety of resorts, packed with plush amenities, ideally suited for a sun-kissed holiday.
Grecotel Olympia Oasis and Aqua Park is a stunning 5-star property nestled along the Ionian Sea. Sweeping views across the sea include the Ionian Islands of Zakynthos and Cephalonia. An abundance of pools cascade down to the sea. Guests can indulge in delightful gastronomy with warm hospitality, with incredible vistas.
A stay at Grecotel Olympia Oasis and Aqua Park includes complimentary admission to the Olympia Aqua Park. Spanning 20,000 m², the Olympia Aqua Park is the largest on any Greek resort. Adrenaline rush inducing thrills dot the mega-waterpark. Highlights include record breaking waterslides, rides and aqua towers. The whole family can enjoy an abundance of whirling excitement.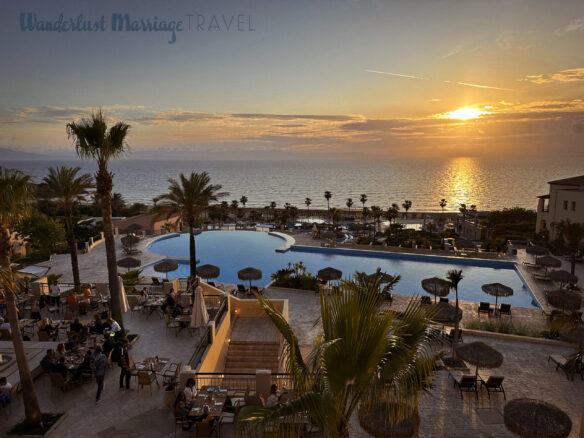 Belle Époque design inspires the design of the 5-star Mandola Rosa, Grecotel Exclusive Resort. Featuring a freshwater infinity pool overlooking the Ionian Sea, it's located alongside one of Kyllini's sandy beaches. The picturesque view looks out to the Ionian islands of Zakynthos and Cephalonia across the horizon.
Part of the Olympia Riviera complex, a stay at Mandala Rosa Grecotel Boutique Resort includes admission to the Olympia Aqua Park. So visitors can add some fun to a luxurious holiday along the Ionian Sea. Read more about the wonderfully relaxing experience of a stay at Grecotel Olympia Riviera.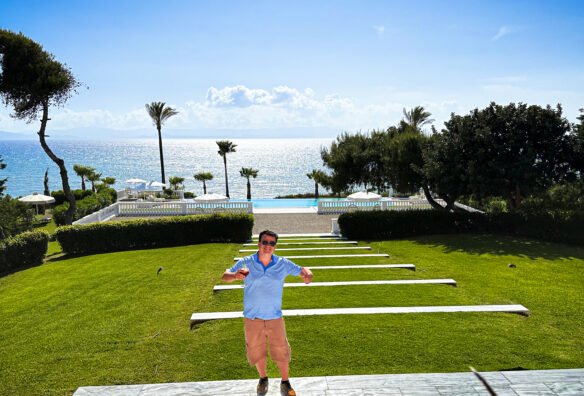 Soak Up Arts and Delicious Food in Ancient Messina
Nestled along a hillside below the village of Mavromati, ancient Messina is arguably one of the most underrated Greek archeological sites given its striking beauty. Founded by Greek colonists in the 8th century BC, Messina was originally called Zancle. It was liberated in 371 BC following Theban general Epaminondas' victory over the Spartans at the Battle of Leuctra. That freed the Messinians from nearly 350 years of Spartan rule.
Ancient Messina consists of a large theatre and agora (marketplace) among a vast complex of impressive structures. The archeological site is still undergoing excavation, as archeologists continue to un-Earth more buildings. Visitors can easily spend a couple hours exploring the vast grounds of ancient Messina – pondering the past, present and future.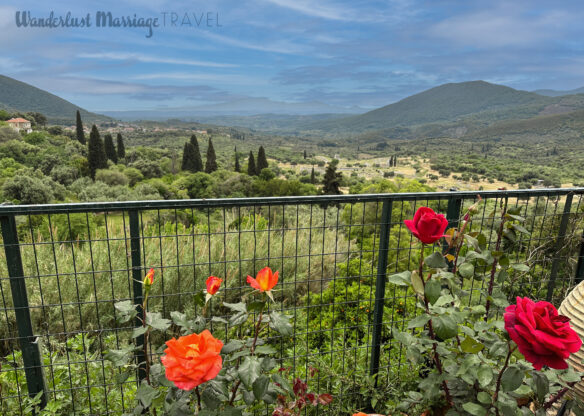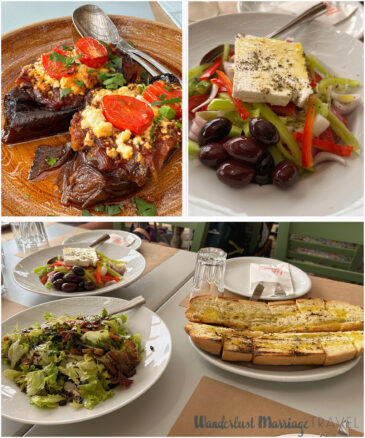 I highly recommend having lunch at Ithomi restaurant in Messini. They serve fantastic traditional Greek meat and vegetarian dishes. The view from their terrace overlooking ancient Messini is simply spectacular. And among so many great dishes, their succulent roast pork served with fresh hand cut fries is phenomenal!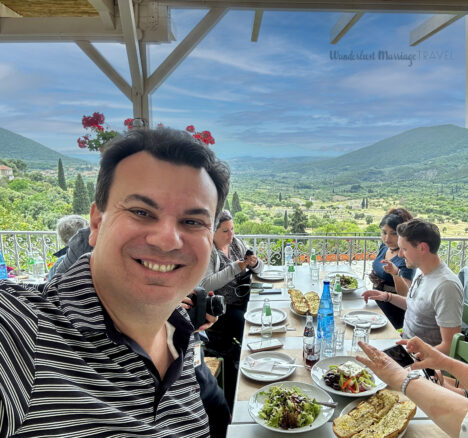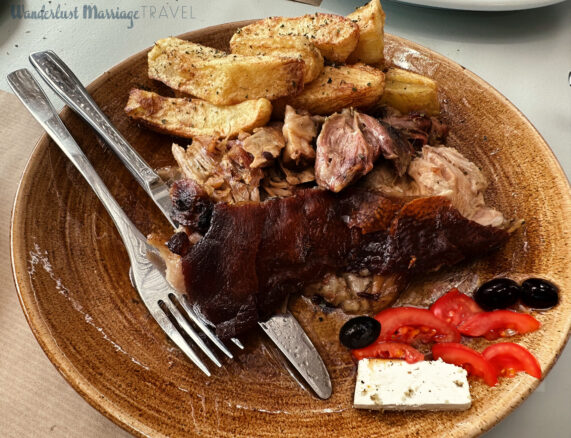 Every May in ancient Messina, a theatre troop from London puts on a stirring performance. I was impressed with the magnitude of viewing a passionately well acted play in venue dating back thousands of years.
Additionally, the Koroni Arts Festival takes place in Koroni, Messinia, from June through October. Visitors can enjoy a range of music, between classical, Opera, contemporary and traditional music. Poetry, dance, theatre and visual arts exhibitions are also staples of the festival.
Marvel at Ancient and Modern Ingenuity in Corinth
Corinth Canal
The Corinth Canal divides the Peloponnese from northern Greece and Attica. A drive from Athens to the Peloponnese ensures you cross the canal. But take a little time to get off the National Highway for a closer look.
Built between 1881 -1893, the famous Corinth Canal is among the most impressive human built structures of its time. The canal connects the Aegean Sea and Ionian Sea, allowing ships to avoid 700km of additional sailing around the Peloponnese.
Cross the Corinth Canal pedestrian bridge for great views overlooking a marvel of human ingenuity. The Corinth Canal Visitor Center has a wealth of information, including free maps of the Peloponnese and Greece. So you may quickly discover something great to add to your itinerary!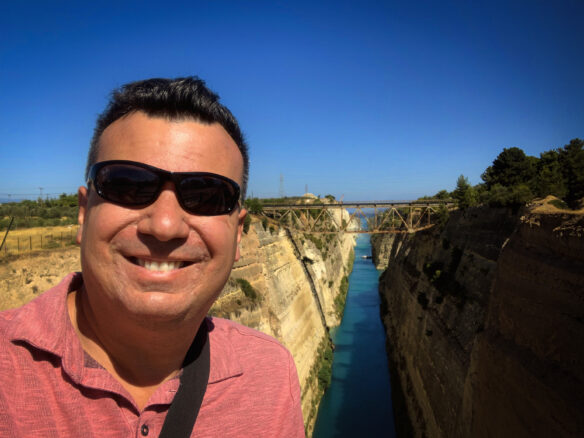 Ancient Corinth (Korinthos)
Habituated since the Neolithic Age, the settlement of ancient Korinthos, Greece (Corinth) dates to 5,000 BC. It was one of the most powerful city-states in ancient Greece and played an integral role in the Peloponnesian War.
Ancient Corinth is an impressive archeological site wonderful for discovering more about the ancient Hellenic world. Impressive landmarks like the Apollo Temple, dating to 550 BC, triumphantly stand as a testament to Korinthos' former glory. The Archeological Museum of Ancient Corinth features a wealth of ancient statues, mosaics and important artifacts.
Nafplio – The Beautiful Original Capital of Modern Greece
Nafplio is one of the most beautiful and romantic towns in Greece, as well as one its most historically significant places. Over the centuries, Frankish, Venetian and Turkish conquerors left their mark, influencing the town's culture, architecture and traditions. Nafplio was the original capital of modern Greece between 1823-1834, following the country's liberation from centuries of Turkish Ottoman occupation.
Nafplio's fantastic seaside promenade is packed with unique architecture and seaside tavernas. Palamidi Fortress towers atop a hill, offering sweeping views of the beautiful surrounding area. Visitors to Nafplio will be captivated by its medieval castles, ancient walls, statues and monuments, Ottoman fountains and neoclassical and Venetian architecture.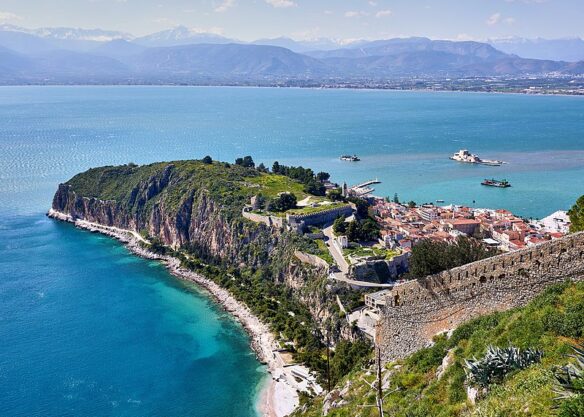 The Venetians built Palamidi Fortress in the early 19th century. The fortress consists of eight bastions, each of which are self-contained. This meant that if one bastion was breached, the others could be separately defended. The struggle for liberation from Ottoman Turkish rule began at Palamidi Fort. On 29th of November in 1822, Palamidi Fort was seized by Greek rebels, lead by Staikos Staikopoulos.
This led to Nafplio being the original capital of modern Greece and an integral piece of modern Greek history. Today, Nafplio is one of the most popular destinations to visit in the Peloponnese. The best month to visit Nafplio is September – as sea temperatures are still warm for swimming, but it's past peak tourist season.
Enjoy Laidback Small Town Greek Life in Seaside Kyparissia
Kyparissia is a lovely seaside town in western Peloponnese. The quaint town is perched on a hill, offering picturesque views of sandy beaches and the Ionian Sea below. The town has some fantastic local tavernas, featuring phenomenal local Greek dishes. Kyparissia is an ideal destination for those looking to escape hordes of tourists in more popular Greek destinations.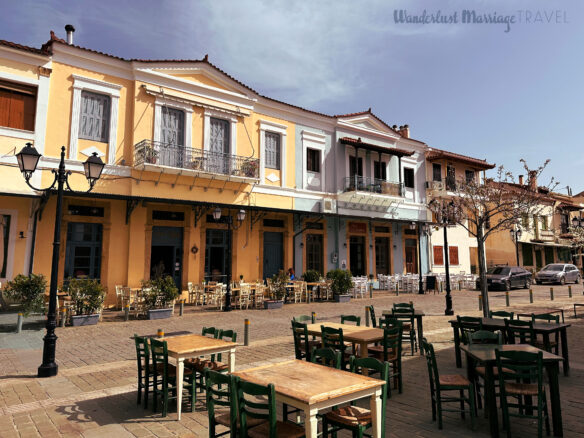 Enjoy a Delicious Contemporary Greek meal at Palia Agora Restaurant in Kyparrisia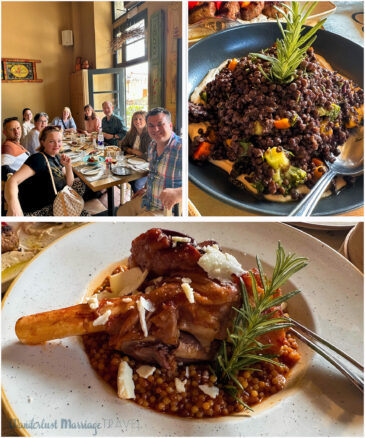 Palia Agora Restaurant serves excellent Greek cuisine in Kyparissia. Their roast lamb shank, topped with creamy feta, served over cous cous, melts off the bone. They serve a lovely variety of fresh meat and vegetarian dishes, including fantastic salads. I also especially loved their fresh lentil dish, served with mixed vegetables over puree.
Palia Agoria's dishes pair wonderfully with a nice local wine or a traditional carafe of raki (a clean Greek spirit distilled from grapes). It's a charming restaurant with gracious service that's ideal for families or groups of friends to enjoy delicious Greek food.
Old Watermill at Kyparissia (Opalios Neromylos)
The old watermill at Kyparissia (Opalios Neromylos) is an interesting place for tourists to visit. It dates prior to 1850 and is powered by water flowing from the hill. The mill is used to grind wheat for fresh flour. That flour is used for baking freshly fried bread with extra virgin olive oil, served on-site with petimezi (grape juice syrup). The local specialty is made by families in the region of Messinia.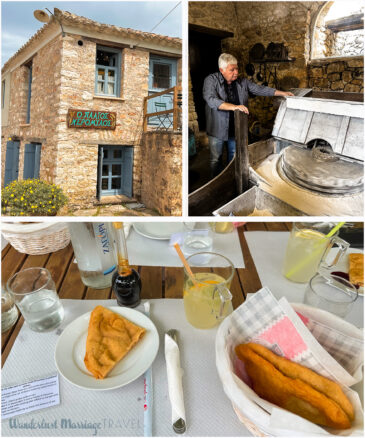 It's lovely to enjoy on the beautifully lush garden terrace of old watermill at Kyparissia, with a glass of freshly squeezed lemonade. Additionally, the windmill served as a headquarters for the local Greek resistance during the Nazi occupation of Greece between 1941-1944.
Visit Monemvasia – The Rock of Gibraltar of Greece
In Greek, Monemvasia means "only entrance." That's a reference to the 200 meter causeway that serves as the only access to the rocky towering island. Byzantines founded the charming medieval town located in the southeast of the Peloponnese in the 6th century.
Monemvasia is often coined the "Gibraltar of the East." Its unique well preserved walled medieval town is constructed into a large freestanding rock formation along the sea, built to be hidden from view on the mainland to offer additional protection from potential invaders. A massive earthquake in 375 AD separated the large grey rock from the mainland.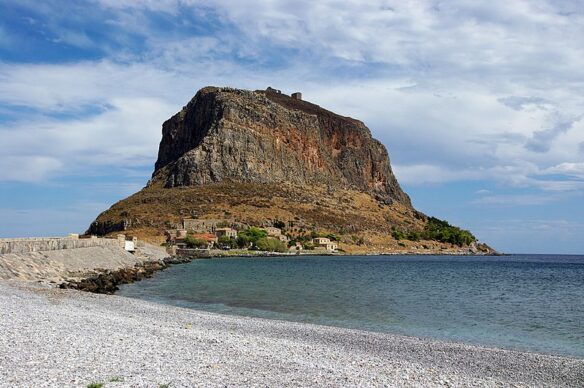 Highlights of Monemvasia include the 6th century Christos Elkomenos church, featuring the heavily guarded icon of the Crucifixion. Its considered one of the most impressive relics of the Palaiologian Renaissance. The Aghia Sofia Church and Lighthouse of 1896 are amongst the other noteworthy highlights.
Monemvasia is a wonderful destination for strolling its cobblestone streets, shopping at boutique stores and hiking around the rock. Relax at a taverna and enjoy the popular local wine, Malvazia. Only around 15 people reside in Monemvasia outside the bustling tourist season, but it's open to visitors all year round.
Monemvasia is one of the most unique destinations in Greece. It is a romantic place popular with couples, offering an ideal wedding or honeymoon locale.
Unique Peloponnese Experiences Recap
The Peloponnese region of Greece offers epic history and stunning beauty. Vast sandy beaches, mountains, ancient attractions and wonderful restaurants offer an idyllic getaway. It's diverse culinary scene features fantastic seafood, meat and vegetarian options with fresh local ingredients. Beautiful resorts offer luxurious amenities and fun options that cater to families.
September is an ideal month to visit the Peloponnese and Greece in general. Temperatures are still warm enough to swim, but it's less crowded outside the peak months of July and August, when the majority of Greeks take their vacations. Grapes are harvested in September, spawning fun local festivities throughout Greece.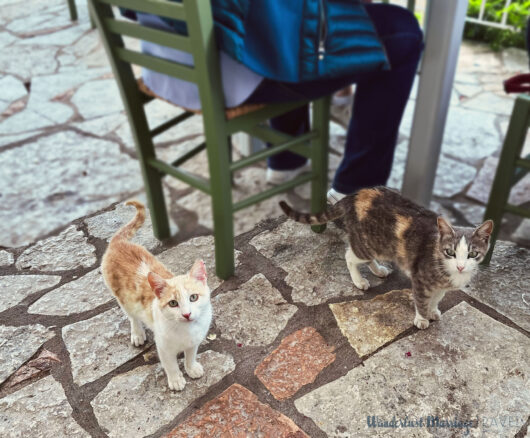 The Peloponnese is the region of Greece that my father was born in. I've taken several trips to the region in 15+ trips to Greece over the past few decades, including for TBEX Peloponnese 2023. It's a beautiful destination, with friendly and hospitable people that will leave you longing to return.
Have questions or comments about visiting the Peloponnese or Greece in general? Leave a comment below or you can also email me at [email protected] and I'll get back to you!