Written by: Orsolya Bartalis
Travel has transformed over the past two years, after many of us were unable to traverse internationally for awhile. Now there are more rules prior to departure, along with changing entry/quarantine requirements that make many reluctant to book. But with some preparation and flexibility, international travel is back on the cards.
If you are considering a get-away to the Caribbean, Cuba is an amazing place to visit! Here are tips on how you can make a Cuba holiday a reality.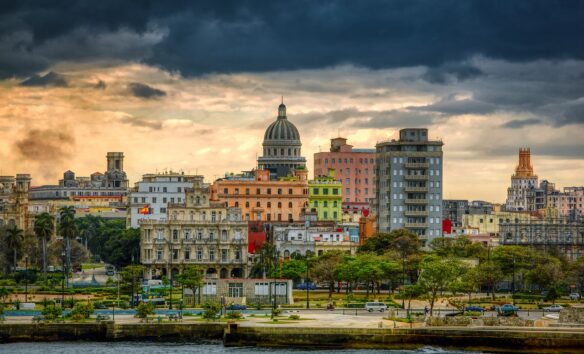 What Type of Holiday Are You Looking For?
Before you travel, the first question you should ask yourself is – What are you trying to get out of your holiday? Is it sitting along the beach, sipping on cocktails while switching off? There are many all-inclusive packages offering just that!
One good thing with Cuban all-inclusive packages is that during the pandemic, these facilities have been equipped with medical staff and facilities on hand.
But how about venturing further into your location? This allows travelers to discover what a destination is really about. I am excited to see the reports from travel agencies, travel magazines and insurance companies that many people are now choosing this option. If the pandemic taught us something it is the importance of human connection, and with the warm hospitality of the Cuban people you'd certainly be in good hands here.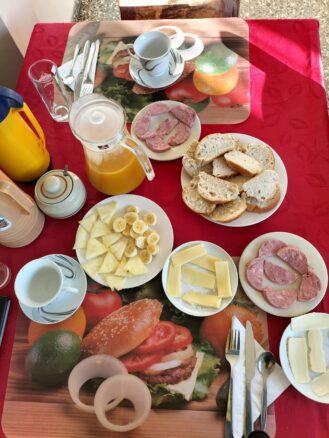 The best way to travel sustainably in Cuba is through a sustainable tour company – Simply Cuba Tours being one of them. The reason for that is arranging accommodation, transport and even activities in Cuba can be a little challenging trying to go it alone. So having a local, licensed and knowledgeable team on the ground is worth their weight in gold, not to mention the insight into daily life and all the history and colloquial stories you end up with!
While Cuba is safe, just like any other tourist destination, you'll find your hustlers, taxi scams and the like around here too. But when you travel in a small group with a guide, they will keep you away from all that.
So why not band together with a handful of like-minded people to experience more on your Cuban holiday, then many can do on their own?
Weather in Cuba
Weather is an important consideration for many reasons. One is that the tropics can offer dense humidity in the wet season. I keep telling people the amazing benefits that has to your skin, but it is not overly comfortable for outdoor activities like walking tours around Havana or trekking in the jungle. Although that does make you appreciate those pristine waterfalls and crystal-clear springs a whole lot more… The wet season also means daily rains, which can wash away some of the activities you may have been looking forward to.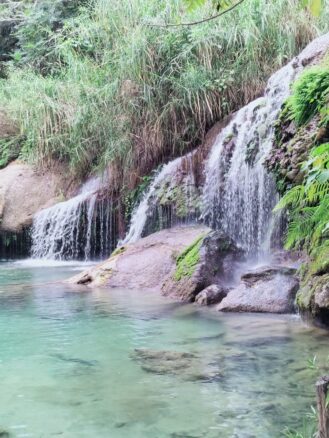 In Cuba the wet season runs from May through October. If you are considering nature-based activities, like birdwatching as an example, they won't be running at this time. If you are considering diving, then also consider that the visibility on cloudy days is reduced.
The dry season is from November through April. This is a lovely time for a Cuba holiday. The days will be around 26 – 28 degrees Celsius, with nights cooling down to sometimes even as low as 10 degrees Celsius. So bring a jumper, just in case you are faced with a cool front on your trip.
What to Pack for a Cuba Holiday
Simple, casual clothes are the best. As a sustainable traveler, I don't recommend going out to buy a whole new wardrobe for your Cuban holiday! No need to get fancy here. With the uneven surfaces and cobbled streets around many of Cuba's amazing towns, I always advise ladies to leave the high heels at home!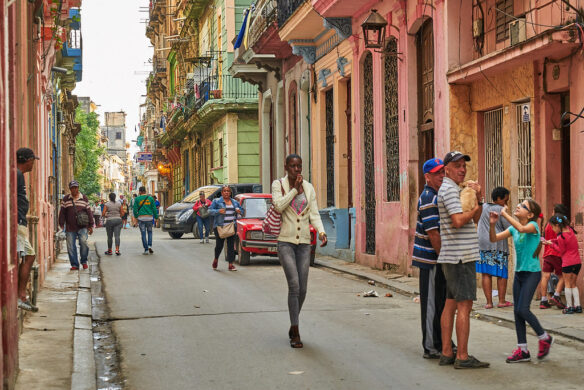 Apart from clothing these days a mask is a must, wherever you go. You'll need it to get on a plane, and you will also need it on the ground. Hand sanitiser and antibacterial wipes are definitely on the must have items. Cuba is not a place that has supermarkets around every corner so you will have to consider even the most common items you use to come with you on this trip – everything from paracetamol to ibuprofen, a travel first aid kit, toothpaste, shampoo, hygiene products, regular medication or even your most favourite snacks you cannot go without need to be packed.
And if you would like to gift your casa hosts, pack extra of those items, they'll appreciate it!
Pre-travel Documentation for Cuba
Covid Vaccinations and Tests
It is best to be fully vaccinated for a Cuban holiday, that way you will enjoy quarantine free entry into Cuba. Along with your vaccination certificate, you will be required to present a negative PCR test taken within 72 hours at the time of arrival. Many international flights require you to have that just to get on the airplane these days.
You must check in your own country as to which test is accepted though! In Australia, for example, travel PCR is a whole separate request, and depending the state, they are managed differently. Eastern states have set up rapid testing options at the airports. While Western states are still lagging behind – with travelers having to book and attend a clinic at a set time. Check your country's travel advisory board. American citizens should consult the US State Department's Cuba section.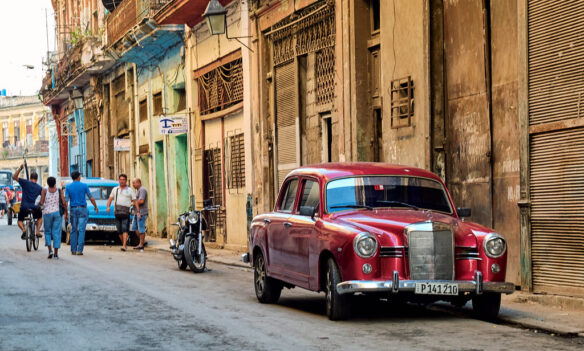 Tourist Card
Apart from testing and vaccination certificates you will need a tourist card. For Canadian travelers this is generally speaking included in their airfare – do check! – for everyone else this requires a visa application to the nearest consulate. With some airlines, like Iberia, now requiting you to upload all travel documentation, it is best to prepare in advance for having a tourist card.
You will also be required to complete a personal information document for Cuba online prior to travel. After completing the form, the Cuban government will issue you a QR code they will send to you. Be sure to have it on your phone, and you can also print it as a backup. There is also a Health Declaration Form that is required and if you can't find this elusive form online – as I couldn't – don't fret, you will get one given on the plane.
Travel Insurance
Don't forget travel insurance! Cuba has always required travelers to have insurance on entry, this is even more important now. Things you must be covered for are repatriation costs, hospitalisation and of course COVID-19, so make sure you check the fine print to ensure you have adequate coverage on all counts.
Money for your Cuba Holiday
You will need plenty of variety regarding money in Cuba! Two years ago I would have said cash is best, but today, that is not necessarily the case. You will need to have cash – Canadian Dollars, British Pounds and Euros are the best options. US Dollars are accepted by some, and no longer has a surcharge, which is a bonus. But if you can stay clear of USD, do so, at least in cash form.
Whenever you pay in currency, expect that the change will be in Cuban Pesos. You will also need to have various card options as there are places that will only accept payment with a card. United States bank issued cards will not work in Cuba! So prepaid travel cash cards are a good option. If you didn't arrange one prior to your travels you can do so upon arrival in Cuba, the load will be in USD, although you cannot use USD to obtain one. They will come in set amounts of $100, $200, $500 and $1000. As it is fairly limiting, I'd suggest getting one at your point of origin.
On Your Way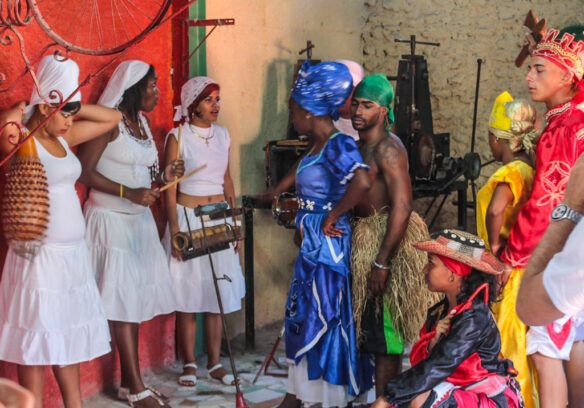 While we are heading towards a paperless and electronic world, funnily enough the best way to present your PCR test, vaccine certificate, personal Information form and insurance cover is in a printed form. Go figure! But that wad of paper ready to go at each check-in and checkpoint makes a world of difference if you want a seamless travel experience! So do yourself a favour and print everything.

There will also be an additional customs form that you will need to complete on arrival to Cuba. Again, this is handed out on the plane, but you must have it to exit the airport.
Also, here are great travel hacks to help you save big money on flights!
On the Ground in Cuba
Getting all the way to Havana is one thing, but then what? If you join a Simply Cuba Tour, we will have airport transfer arranged and waiting for you at the airport to take you to your accommodation. If you don't, then you will have to make your own way. A handy tip here is to ensure that you set the price beforehand and have the correct change on you.

You will have to wear your mask everywhere. I suggest carrying sanitiser and using it often when you can't wash your hands. Some places will check your temperature prior to entry. But it is not regimented and the rules are
not going to hinder the fun to be had. So enjoy your break and have an awesome Cuba holiday!