Year round sunshine, magnificent beaches and tropical vibes make the Caribbean a popular tourist destination. The Caribbean Sea encompasses 28 island nations and includes around 7,000 islands. Nestled between North America and South America, the Caribbean spans 2.7 million square kilometers.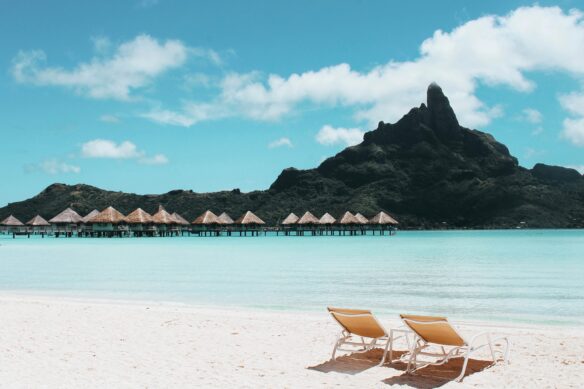 Why the Caribbean?
If you want to spend a dreamy vacation with your loved one, the Caribbean should be high on your list. It offers beautiful beaches, refreshing climate, and natural greenery in every location. The Caribbean islands are an idyllic destination for romantic honeymoons and for families looking for new experiences.
What are the most beautiful Caribbean islands you should visit?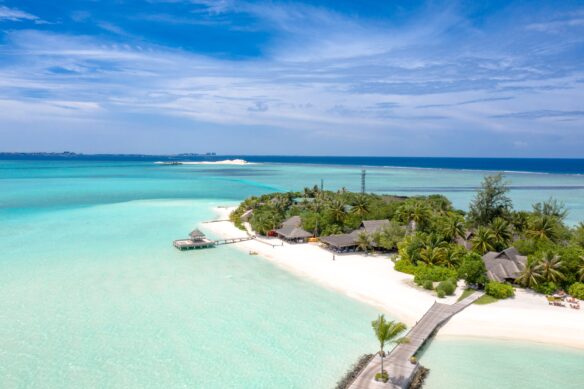 Choosing the perfect spot for a unique holiday can be challenging due to the many islands and their similarities. Below we'll talk about six different islands you should consider visiting when planning a Caribbean vacation. Besides the natural beauty and exciting activities, you can feel at home with exquisite accommodation like private villa rentals and luxury resorts.
1) Barbados
Barbados is one of the leading tourist destinations in the Caribbean. As one of the most developed islands, its infrastructure offers convenience for vacationers. Barbados' lively capital of Bridgetown offers a variety of great restaurants, cafes, shopping and hopping nightlife. Harrison Cave is a natural landmark visitors should not miss. Barbados has a unique history, being the only foreign destination George Washington traveled to, outside the USA.
2) Bermuda
The pleasant temperate climate, especially during the winter, defines Bermuda. It is one of the purest Caribbean islands, with clean and lovely coasts. It is ideal for golf and various activities like swimming, diving and relaxing on the beaches. Front Street, in Bermuda's capital of Hamilton, features pastel-colored British colonial buildings and high-end shops.
The Verdmont Historical Museum attracts many visitors and is one of Hamilton's most important attractions. The Georgian-style house was built around 1710 and remained a private residence until 1951. After being sold to the Bermuda National Trust, it became a museum. Explore its original parlour, drawing rooms and bedrooms, which contain period furniture made from Bermuda cedar. 
3) Cuba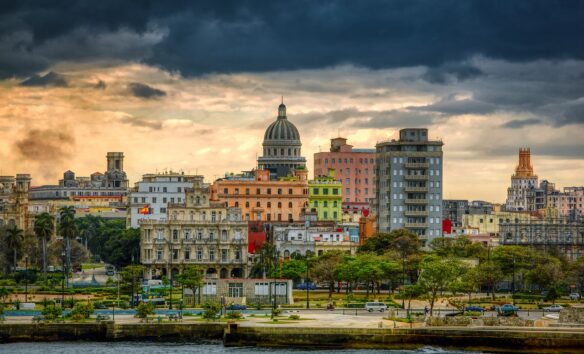 Cuba offers an abundance of beauty and natural charm. It is a good choice for travel with friends or family, as it offers several recreational activities suitable for all ages. The island has multiple tourist resorts at reasonable prices, with a unique atmosphere that distinguishes it from other Caribbean islands. The warm hospitality of the Cuban people offers opportunities for genuine human connections. Here are some tips for planning a Cuba holiday.
4) Saint Lucia
Saint Lucia is one of the Caribbean's most beautiful islands. It has recently become a honeymoon destination for couples seeking a unique location to create lasting memories. The Eastern Caribbean island is home to volcanic beaches, reef-diving sites, luxury resorts and fishing villages.
The Piton Mountains are two dramatic volcanic spires visitors should not miss. The festivals that take place every spring in Saint Lucia are well-known. Luxury resorts offer fantastic amenities and recreational facilities.
5) Anguilla
Anguilla is a British territory in the Eastern Caribbean. It comprises a small main island and several offshore islets. It isn't as visited as some of its neighbors, making it more private. It is a popular destination for celebrities seeking a break from the spotlight. Its also great for an active holiday including fishing with an ice fishing auger, snorkeling and surfing.
Anguilla boasts approximately 33 beaches. Some, like the secluded cove of Little Bay, are only accessible by boat. Rendezvous Bay, a long sandy stretch of beach overlooks neighboring Saint Martin. Big Spring Cave is a protected area known for its prehistoric petroglyphs. East End Pond is a wildlife conservation site great for bird watching.
6) Vieques (Puerto Rico)
Cities on the mainland of Puerto Rico can be busy. A short flight to nearby Vieques offers a completely different scene. Vieques is the least crowded island in the Caribbean. So it is a favorite destination for those looking for comfort, simplicity, and tranquility. Its calm, charming beaches are also ideal for an active getaway filled with snorkeling, diving or surfing.
7) Dominican Republic
Santo Domingo is the New World's oldest city. Spanish colonialism has left an indelible mark on the city's architecture. Visitors will find the historic Colonial Zone with forts and cathedrals dating back to the days of Christopher Columbus.
Along the eastern edge of the Dominican Republic, Punta Cana is home to the most popular resorts. World-class restaurants, romantic spots for a drink and a luxurious environment highlight its developed tourist infrastructure. There are various resorts with a wide range of facilities like spas, golf courses and large pools. Some of the most romantic accommodations feature incredible views of the sea from room balconies.
One of the most romantic activities in the Dominican Republic is watching humpback whales from Samana Bay. It's an annual event between January and March. Thousands of whales come to the warm Caribbean waters to mate. Visitors can often see them jumping out of the water from the cliffs and coves around the bay.
What are the best times to visit the Caribbean?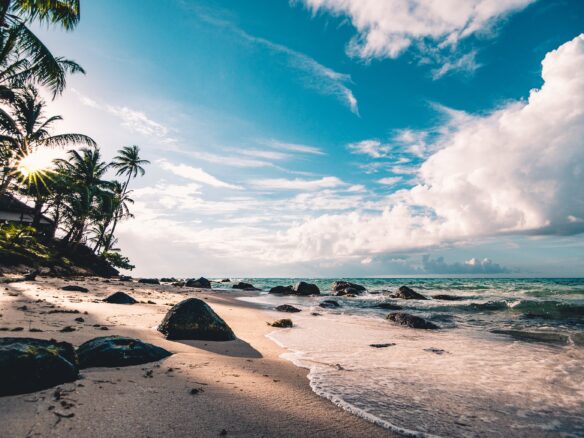 The best months to visit the beaches of the Caribbean are December through April, when the weather is mild, with less humidity. But it varies from one person to another. Some visitors are fleeing the harsh winter climate, while others are fleeing the heat. No matter the season, everyone can find their haven in the Caribbean islands.
What are the main Caribbean activities visitors can enjoy?
There are a wide variety of Caribbean activities. Tourists can enjoy these activities solo or with their family or friends. Unlimited activities range from hiking to climbing mountains. Here's a list of highlights!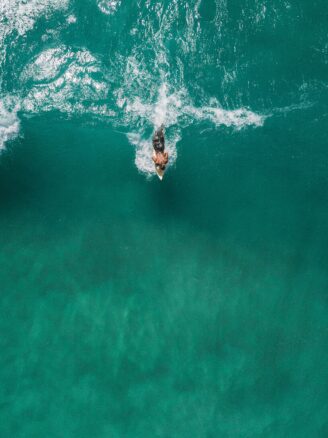 Swimming and diving in the Caribbean is something you don't want to miss. 
If you are passionate about fishing, it will be a unique experience for you in the Caribbean, and you can buy everything you need from locals.
Surfing is one of the most exciting activities you can try.
The Caribbean is home to many ancient caves and grottoes that provide a distinct enchanting experience for visitors.
Walk through a tropical forest with a group of friends or a guided excursion.
An abundance of recreation in the most luxurious Caribbean resorts. They offer great amenities and entertainment, in addition to comfortable accommodations.
All varieties of seafood are available in the restaurants of the Caribbean islands. They are prepared in a way you have to try.
Enjoy exquisite fresh tropical fruit juices.
Beach nights offer fun, excitement, and loud music that lasts until the early hours of the morning.
Boat tours allow you to relax while discovering the area's natural beauty.
Caribbean Islands Recap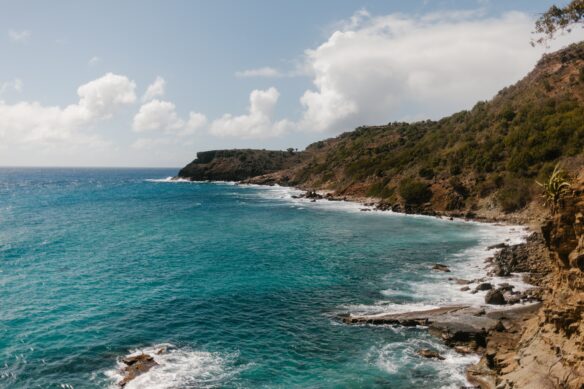 The Caribbean is a fantastic region to visit. Whether you're planning a romantic vacation or family getaway, there's an idyllic spot for everyone. Visitors can enjoy everything from cocktails along the beach to activities like snorkeling, diving, surfing and hiking. You can choose a digital detox, or share your vacation on social media. No matter your preference, enjoy the journey!