Central America is a tropical paradise, with lovely weather, beautiful scenery, and an abundance of amazing golf courses. While it's not yet a premier golfing destination, it's fast becoming a popular place to go for a beach vacation and some uninterrupted hours on the golf course.
Plan your next golfing trip to Central America around these golf courses. They're all superbly-designed and offer a fantastic golfing experience for beginners and advanced golfers alike.
This 18-hole, par-72 course is absolutely gorgeous and has a masterful design. Golfers may find it hard to focus on the golf at times, as every hole has spectacular views of the Caribbean sea.
Caye Chapel may be flat and long, but you'll be amazed at the change in play. It features four par-5 holes, and golfers will find the long 16th, par-4 to be especially memorable. A seawall holds back the Caribbean sea, which runs the length of the fairway on the left side.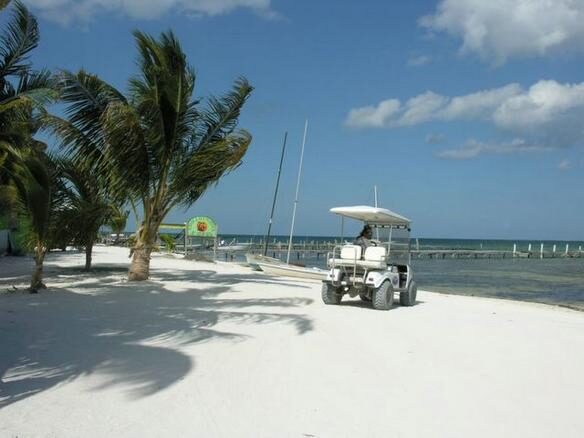 There are a number of holes that feature water hazards and golfers will need to make sure that they have plenty of balls to play with, as there are crocodiles on the cat-tailed lined lake banks. The trade winds will make each shot that you play a challenge.
Golfers who aren't staying at the resort can play a round of golf, but need to make a reservation. There's no limit on how many rounds you play and there's no tee times either. You can travel there via water taxi service, which is a 45 minute trip. You can also take a 10 minute flight to the island. 
Surrounded by natural beauty, this championship course has hosted the PGA European tour, PGA tour, and the PGA American Tour. While this is a private club, visitors can make arrangements in advance to play a round there.
Whether you've just started to learn how to play golf or if you've been playing golf for years, this course will test your abilities, and it would be wise to hire a caddie. 
The course has lightning fast greens, and tight sloping fairways that are lined with trees, which will have golfers reaching for their irons over their driver. While most golfers may find the back nine more challenging, there are a few challenging and memorable holes on the front nine.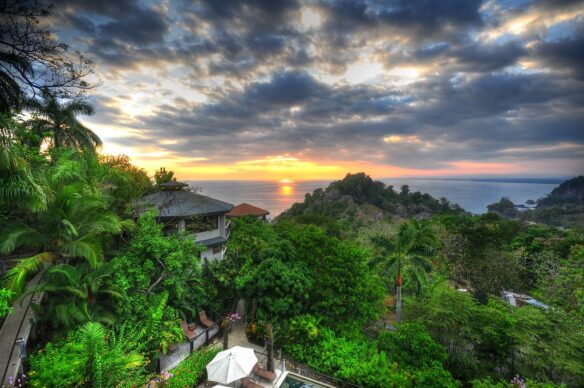 The challenge begins at the 1st hole, which is a par 4, 427-yards. The fairway is lined with trees, which leads to a green guarded by a sand trap on the right with an out-of-bounds spot just behind it. Golfers will find that they have a 200-yard approach shot to an elevated green with an out-of-bounds on the right. To make this more challenging, there are multiple trees that will block your shot.
The 4th hole will have you playing a downhill par 3 over the water. One of the most memorable holes is the par 5, 14th hole. This is an elevated tee shot that leaves a second blind shot which will require a precise shot to the green.
The 18th hole of Cariari is a spectacular finishing hole, where you'll need to layup to the river. From there you can attack the green.
Every hole on this par-72, 7,179-yard, eco-friendly championship golf course in Honduras provides a challenge that will delight golfers of all skill levels. 
Golfers will find wide fairways, undulating greens, elevation changes, and breathtaking views of the Caribbean Sea on 14 of the holes. Black Pearl features Pete Dye's challenging island green on the 11th hole, which is a par 3, 160-yards. This is also the signature hole on this course.
While it may be a little more forgiving than the 17th hole of Stadium course at Sawgrass, golfers will have to make sure they pick the right club. Winds add to the challenge.
From the elevated tee, golfers will have to be accurate with their shot. Otherwise, they'll find themselves playing a recovery shot from the beach sand bunker that surrounds the putting surface.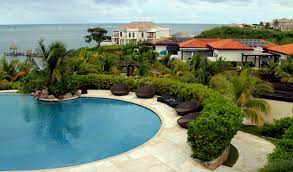 Golfers will find the 2nd hole memorable, as this par 5, doglegs left up a hill to an undulating green. The 8th hole is a par 4 that requires strategy and accuracy, as it has a 30-foot drop. If you land on the second fairway, you may end up with a difficult recovery shot.
The 13th hole is probably the best par 5 on this course, with a risk/reward on the second shot. It winds its way up a hill to an undulating green that's protected by a number of bunkers which are benched in the hillside.
It would be advisable to hire a caddie when Black Pearl at Pristine Bay for the first time. The caddies are extremely knowledgeable and will be able to find your plugged ball if it happens to get stuck in a fairway.
Guacalito de la Isla should be on every golfer's bucket list of courses to play! It's easy to become distracted with the awe-inspiring jungle peninsulas and incredible views of the Pacific coastline that stretches along the course.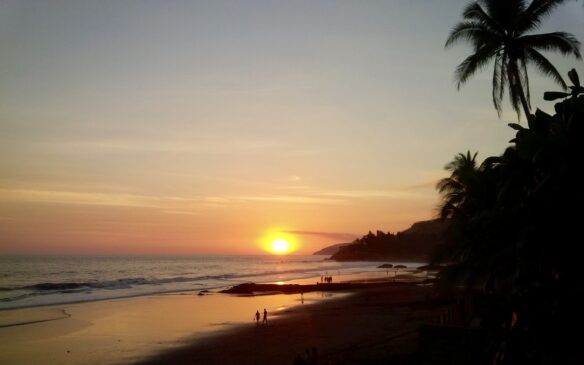 The par 72, 6,676-yard course has one of the best finishing holes in the world, that will leave you breathless. Highlights of the course include a number of challenging par 3s, including a 167-yard approach to a green that runs along the beach.
One of the best par 3s is the 6th hole. Golfers will have to be strategic as it looks easy, but it's a very tricky shot. Golfers may want to lay-up as the green runs into a walled arroyo, which is protected by a green side bunker.
The 12th hole is also a par 3, featuring a steep downhill. The pin is protected on both sides by trees and a strategically placed bunker in the front.
The 15th hole is a long par 3 that will test golfers abilities. The 16th hole will require strategy and accuracy as it's a tricky par 5. Golfers will find Guacalito de la Isla challenging, enjoyable, and memorable.
Golf in Central America Recap:
Central America is a great destination for a tropical getaway. Couples who both enjoy golf will be challenged by the courses and inspired by picturesque scenery. A golf outing can also offer a fun opportunity for couples to partake in separate activities for a few hours during their trip. Many of the resorts also offer spa treatments, making it ideal for a wellness getaway that allows visitors to recharge.
Writer's Bio:
Jordan Fuller has been playing golf for decades and has spent time on courses all over the country, as well as internationally. He loves sharing advice, tips, and information with other golfers, which he does on his website, Golf Influence.