2016 was a crazy year. Americans selected a self serving celebrity businessman with no political experience to be in charge of the most powerful army in the world. And British people voted to leave the European Union, as many workers struggle with job losses and the effects of globalization and automation. Xenophobia is sadly becoming a world wide trend again, similar to the mid 1930's. Fortunately, despite some increased barriers, most international travel is still possible for many. Hopefully, travel restrictions do not escalate to a point where it becomes more difficult to experience the world beyond our own borders. Here's our travel recap of 2016, with useful recommendations for 14 different countries.
China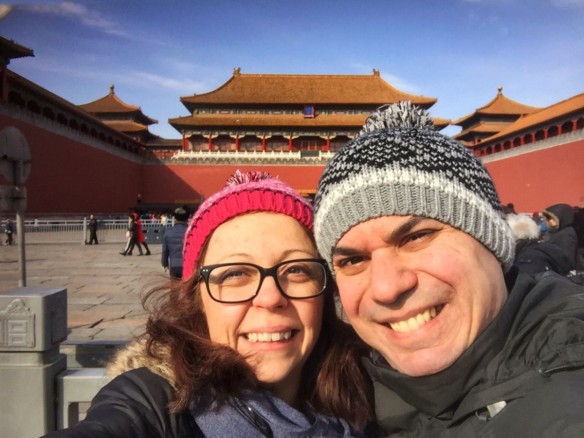 Speaking of powerful countries, we visited the home of the world's second biggest economy. We utilized China's free 72 hour transit visa to visit Beijing twice. Once on our way to Melbourne, Australia and then again on our return to Boston. To read about how we saved $300 on Chinese visas, click here.
Yes, Beijing is polluted. But we enjoyed it even more than we anticipated. The food was generally excellent, far better than what you typically find in American Chinese restaurants. The Imperial Palace and Tiananmen Square were fantastic and compelling, albeit very cold in February. The Great Wall of China was phenomenal, and we wrote an article on how to visit an amazing section of the wall, while avoiding hordes of tourists.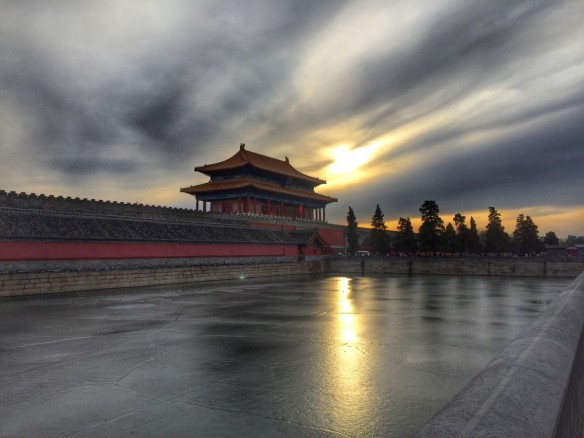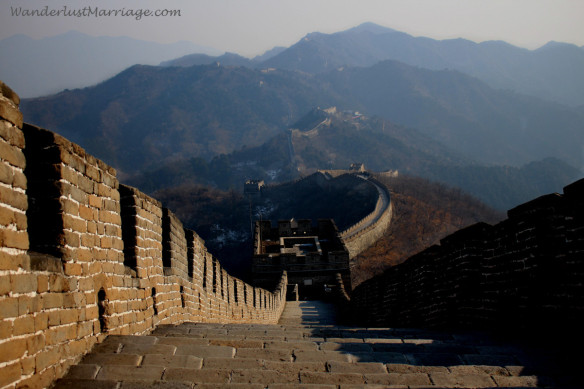 Australia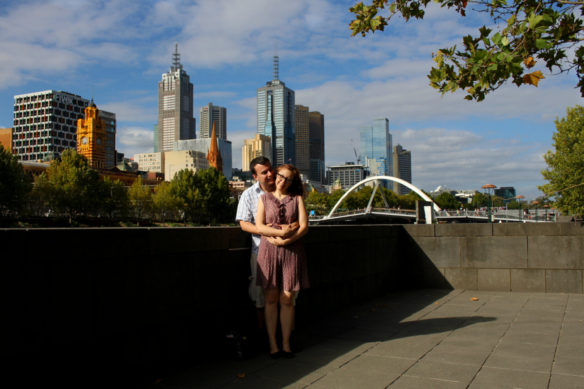 We spent most of our two weeks in Australia catching up with Bell's family and our friends in Melbourne and her hometown of Ballarat. Melbourne consistently ranks as one of the best cities in the world to live, and we often miss living there. It's the sports and art capital of Australia. There's cool beaches, great food, good public transportation and a trendy nightlife and a restaurant scene that continues to grow along South Bank, the Docklands, downtown, St. Kilda Beach and elsewhere around the city. And Melbourne's markets, like the Victoria Market, are among the best in the world.
A friend passed away during our trip to Australia and it inspired me to finally visit Tasmania, even though I could only spend one night. I wrote about whether it's worth visiting Tasmania for just a day. Australia is a big country with worthwhile sites galore, and most visitors have limited time and resources. Tasmania is a great island, and definitely worth considering as part of Australian itinerary. Tasmania now produces some of the world's finest pinot noir, and wineries dot its picturesque landscape.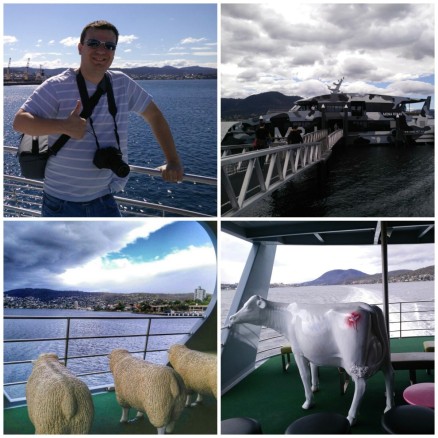 Canada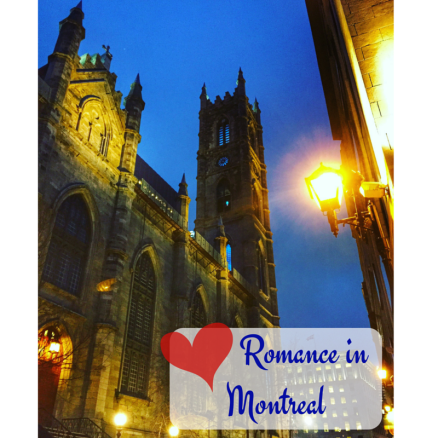 We celebrated our 11 year wedding anniversary in Montreal and at the Esterel Resort in the Laurentian Mountains of Quebec. Montreal is the Paris of North America and we've covered why it's perfect for a romantic getaway. The Laurentides region is also a great place for skiing into April. So for North American culture and outdoor lovers, this is a great region to visit, with less jet lag and distance than visiting Paris and the Alps.
Honduras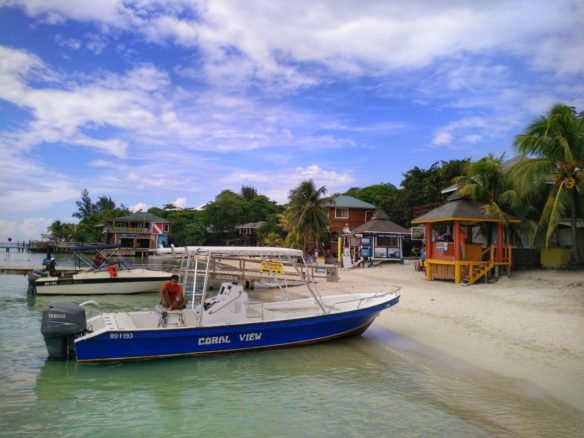 Honduras, Belize and Mexico were all stops on a week-long NCL cruise on the Norwegian Getaway that departed from Miami. The island of Roatan, Honduras is a popular place to snorkel. It's also a picturesque island with great beaches, cool hangouts and cheap massages by the sea. Read our post involving saving money by pre-booking your excursions with reputable third party companies before departing on a cruise.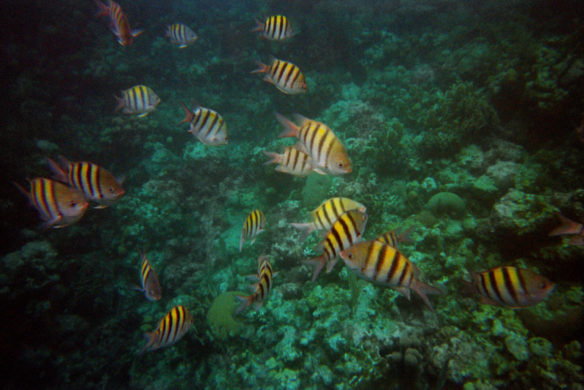 Belize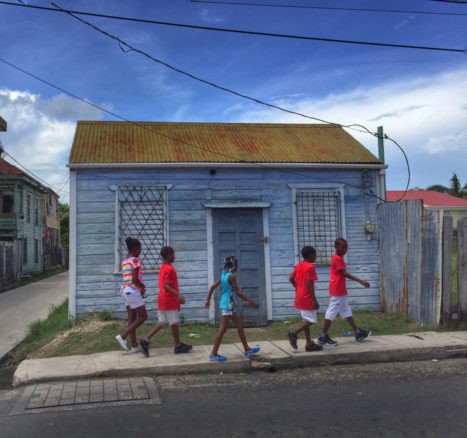 We docked outside Belize City on Belizean Independence Day, which was a massive party. We opted not to do any excursions and just enjoyed the parade, dancing and street food. Our cruise involved four ports, and we decided to do excursions in two of them. Unless you're supremely keen to experience as much as possible, we don't advise booking excursions every day of a cruise. If you do, you may return home exhausted. And that's counter productive to choosing a cruise vacation. With that said, while big, Belize City was the roughest port on the cruise.
Mexico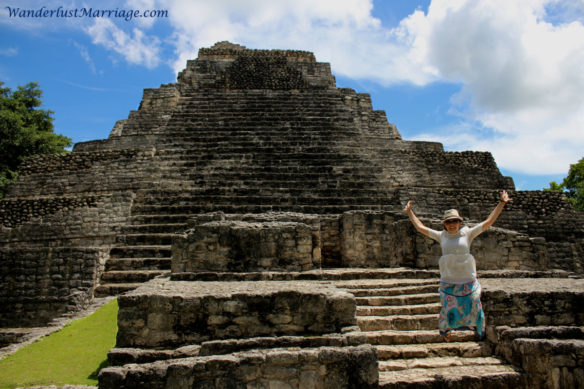 Our cruise made two stops in Mexico, Costa Maya and Cozumel. An hour outside Costa Maya is the Mayan ruins of Chacchoben. The Mayan pyramids are amazing, and by not pre-booking a tour, we saved money and avoided the crowds. We negotiated with the Mexican taxi company just beyond the port to take us for $50 US. The price included 90 minutes at the ruins. We requested that we only be taken to the ruins and not for any shopping, and the taxi company obliged. By departing for Chacchoben on our schedule, at 11am instead of 9am or 10am with most guided tours, we missed the crowds and were able to take some amazing photos.
We opted not to partake in an excursion in Cozumel. Instead, we enjoyed the beach and did some shopping. Cozumel is a far better city to shop than Costa Maya, so if you're on a cruise involving both ports, definitely skip shopping in the port of Costa Maya. Cozumel has some fantastic beaches and we took a 15 minute taxi ride to Playa Azul. It's a stunning beach with crystal clear water. Bell did some swimming, we ate some delicious Mayan fish tacos, and avoided the massive cruise ship crowds yet again.
Denmark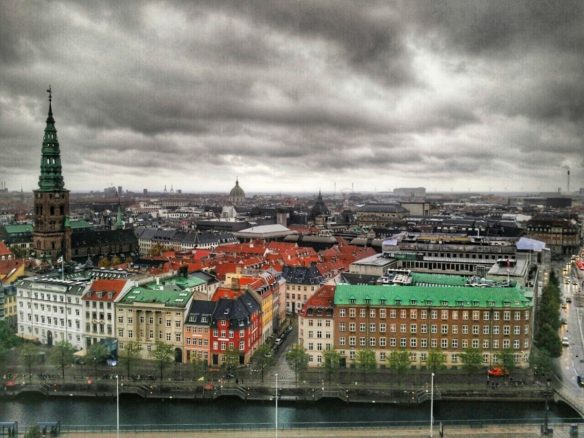 Bell had a medical conference in Copenhagen, and I tagged along to do an independent article on 9 Must Things to do in Copenhagen. Copenhagen has become a foodie haven, thanks to the world's most influential chef, Rene Redzepi and his world famous restaurant Noma. Noma has been voted the world's best restaurant and Redzepi recently opened his second restaurant, 108, which is a more affordable alternative to Noma. We enjoyed a unique dinner at 108, which shares Noma's fermentation lab.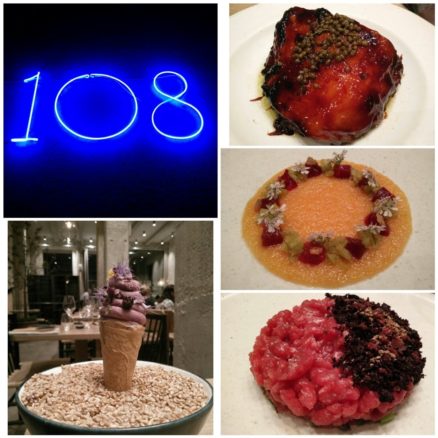 A must day trip from Copenhagen is Kronborg Castle in Helsingor. Helsingor is just an hour north of Copenhagen by train. It's also just a 15 minute ferry ride to Helsingborg, Sweden. Kronborg Castle was built in 1585, and was the setting for Shakespeare's Hamlet. Over the years, famous actors from around the world have performed Hamlet at Kronborg Castle. During my Saturday visit, there was a fantastic Renaissance festival featuring performances, contests and food stalls.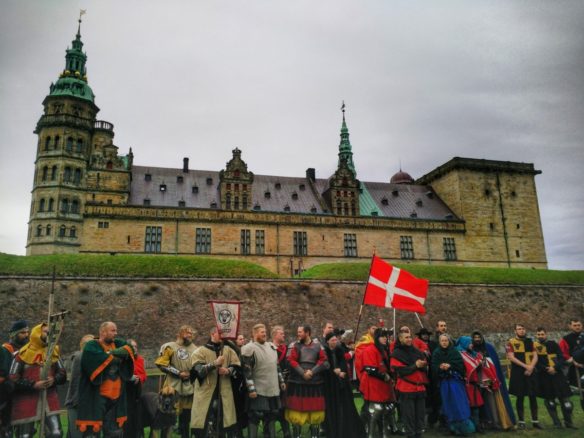 Belgium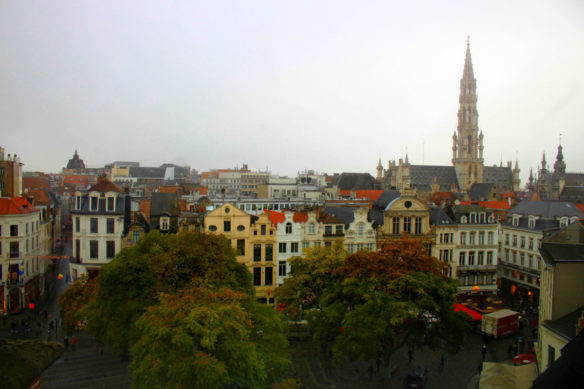 We love Belgium, it's where we first met in a hostel backpacking after college. And I even guided a tour through Belgium and the Netherlands last year. The architecture, cafes, chocolate, beer and food in Belgium are fantastic. But given the recent terrorist attacks in the past year, Brussels is as militarized a city as we've ever visited. The airport, train stations and Grand Place have permanent soldiers with machine guns. And their hands are on the trigger, which is unnerving. There's also soldiers frequently patrolling the streets, along with the occasional military vehicle. But given the west is basically at war in several Middle Eastern countries, and Brussels is the capital of Europe, this is understandable.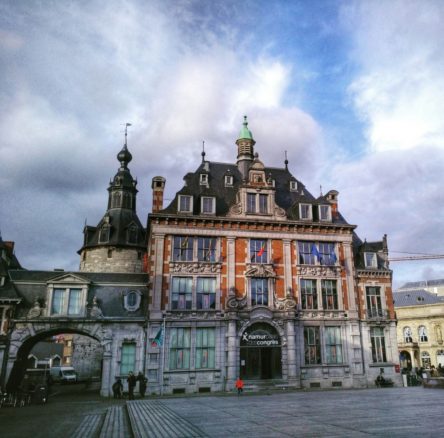 As I've visited Brussels many times, I took the opportunity to do day trips to Aachen, Germany and Namur, in southern Belgium. Namur is the capital of Wallonia, the French speaking part of Belgium. It's a lovely town to visit if you want to experience a laid back Belgian town outside it's more famous Flemish counterparts like Brugge, Antwerp and Ghent. There's a citadel on the hill, grand churches, galleries and it's a great town to eat. It's also excellent for avoiding tourists, as I really didn't encounter any others. Namur is easy to reach by train, just 75 minutes south of Brussels.
Germany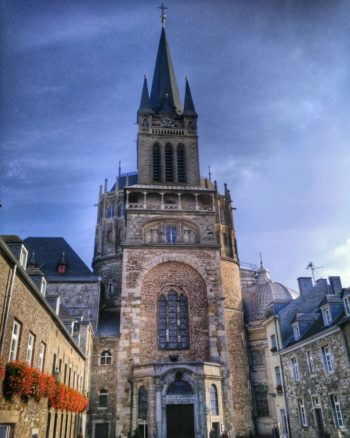 This was a day trip to Aachen, Germany from Brussels. Booking ahead, I was able to score roundtrip train tickets on Deutche Bahn for only €40 ($42). Aachen is home to Germany's oldest church and is the burial place of Charlemagne. It's also considered the spa capital of Germany. As it's just over an hour each way on the train from Brussels, this is very doable for a day trip to Germany. Aachen has some fantastic bakeries so stock up on gingerbread and enjoy some pretzels and sausages over a tasty lager!
Austria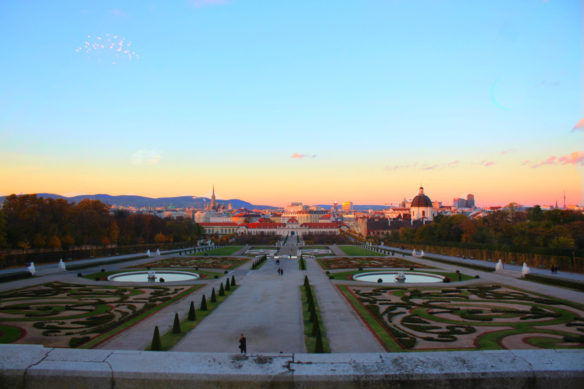 Bell had another medical conference in Vienna and I accompanied her on the flight from Brussels. Vienna ranks as one of the best cities in the world to live and is one of Europe's grandest cities. Austria's capital also has one of the cleanest and most efficient public transportation systems in the world. If their transport system doesn't impress you, you probably just prefer being stuck in traffic.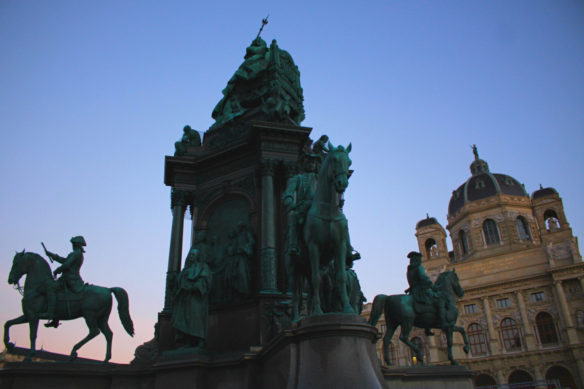 Highlights of Vienna were visits to the Sigmund Freud Museum (the longtime home and office of Dr. Freud), the beautiful Belverde Mansion, pastries at historic Cafe Central and some excellent meals and brews. Local tip: Head to Anzengruber Cafe for delicious wiener schnitzels and excellent lager. There's no English menu, but the staff are helpful and it's perfect if you're trying to avoid fellow tourists for a night! We also highly recommend excellent Hungarian meals at Ilona Sturbel and the diverse Austrian menu at Reinthaler's Biesl.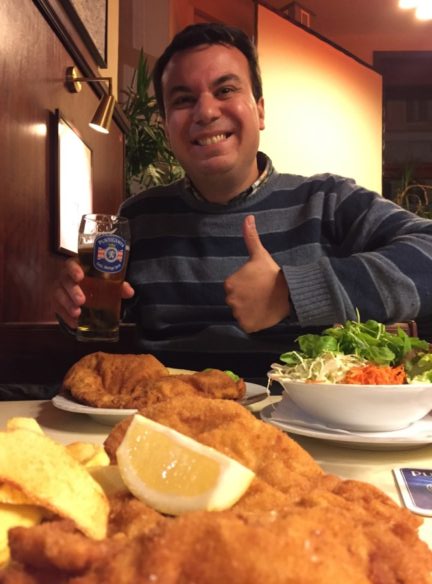 Slovakia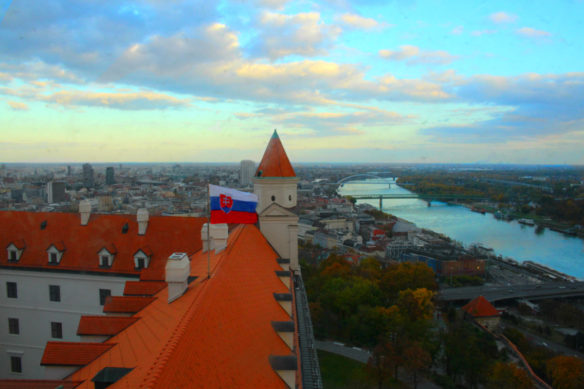 Slovakia's capital of Bratislava is just an hour train ride from Vienna. And with trains running hourly between the capitals, it's easy to make a day trip. In our case, we spent one night on an economically priced boat hotel (featuring a comically terrible breakfast). With that said, through careful research, we enjoyed amazing food in Bratislava and highly recommend eating at Zelený Rodrigéz.
Bratislava's old town is beautiful and can be easily enjoyed in a day. If you have a very short time in a city, it's nice to be somewhere where it's easy to get your bearings. Bratislava Castle is also a must. It's beautiful inside (especially on a cold day) and offers wonderful views of the city, the Danube River and the nearby countryside. On a clear day, you can even see Hungary and Austria from the Castle.
Greece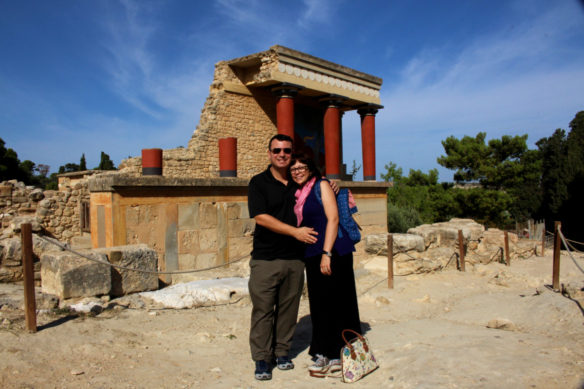 Even at the beginning of November, we were able to catch a direct flight on Niki airlines from Vienna to Heraklion, the capital of Greece's largest island, Crete. As we have family in Heraklion, we caught up with them over delicious meals and they toured us around some ancient ruins likes Knosos and Koules Fortress.
We visited the Palace of Knosos, the oldest known civilization in Europe, which dates back 4,000 years. It's a fantastic archaeological site with connections to stories of the minotaur and epic battles in the ancient Greek world. Crete is a wonderful island, and while it wasn't quite beach weather and we could not make it to Europe's largest gorge at Samaria, it was a hell of a great time.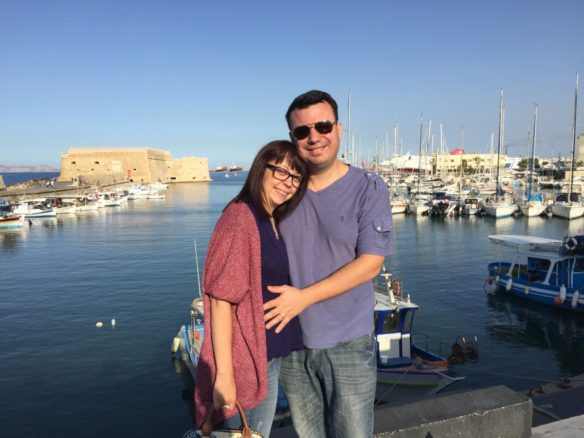 We fell in love with the beautiful town of Chania. As Chania was once settled by the Venetians, the fusion of architecture and food is fantastic. Chania has some of the best cuisine in Greece, and Cretans are some of the warmest and most hospitable people we have encountered in our travels. A haven for artists, even five days in Chania was not enough for us. We could have stayed months if we could.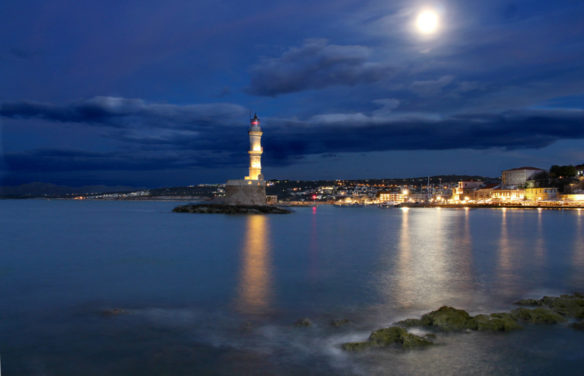 We highly recommend Cretan salads, as they are certainly among the world's very best meals. The outside terrace at La Bodega is a great place to enjoy a delicious one, with a wonderful view of Chania's Venetian Harbour and the lighthouse dating back to 1585. Cretan salads feature myzithra cheese instead of feta, a delicious, soft and creamy sheep cheese piled high a top fresh tomatoes, olives, cucumbers, onions, croutons and dressed with high quality extra virgin olive oil, oregano and capers. Eat that for lunch and indulge in delicious lamb, seafood and pastas for dinner. It hardly matters where you eat in Chania, just look for crowds of locals and live music.
 
Bulgaria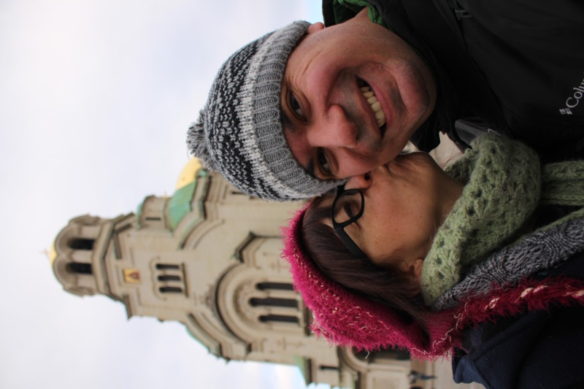 Bulgaria marked the 50th different country the Alex half of us has visited. We spent three days in the capital of Sofia and were motivated to visit because it was easy to fly from Greece and then on to London to return home. It may not rank as one of our absolute favorite cities, but it was also very cold during our visit.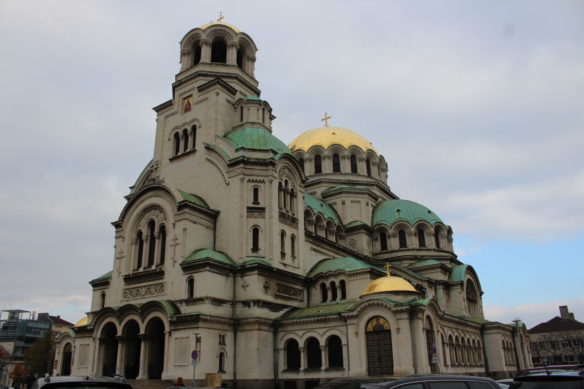 The Alexander Nevsky Cathedral is the largest orthodox church in the region and an impressive site to visit. The Square of Tolerance was also interesting as a mosque, Catholic cathedral, orthodox church and a synagogue are all just a few minutes walk from each other. Sofia is known for being the cheapest capital city in Europe and we found excellent value here. We enjoyed a couple unique, high quality restaurants at great prices. We highly recommend meals at Made in Home and Hadjidraganov's Cellars.
England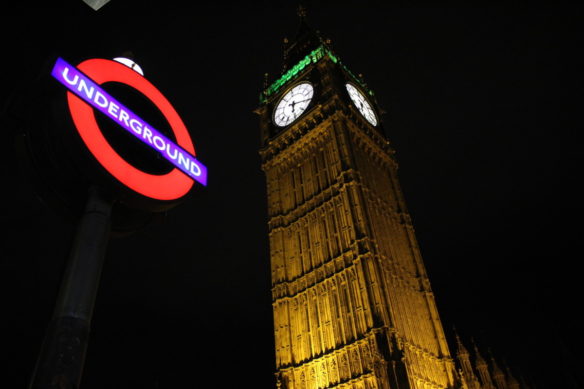 We spent just two days in London. As we found a cheap direct flight from London-Gatwick to Orlando International on Norwegian Air, it was a good plan to end our month long bleisure trip through Europe there. While we visit London fairly often, we were once again reminded why it's one of the world's greatest cities to visit. A couple great experiences this trip were perusing massive Camden Market and watching sunset over London from Primrose Hill in Regent's Park.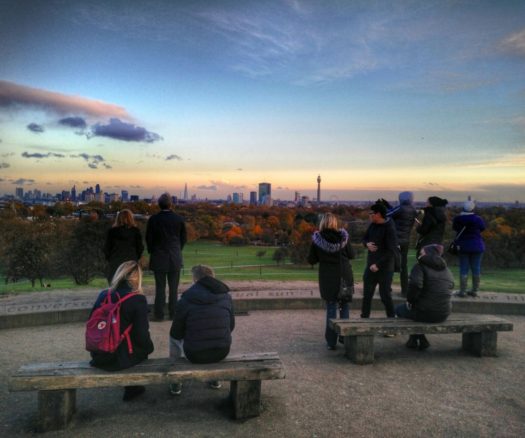 United States: Travel Recap of 2016
As we were living in Boston we traveled to every state in New England in 2016- Maine, New Hampshire, Vermont, Massachusetts, Connecticut and Rhode Island. We also visited New York, Pennsylvania, Maryland, Virginia, Washington DC and Florida. All up we visited 11 states in 2016. Highlights of New England were a day trip to Martha's Vineyard, beautiful Acadia National Park in Maine, the New Hampshire presidential campaign trail, Newport, Rhode Island and exploring the Pioneer Valley of Western Massachusetts. Highlights of Florida have been a couple days on Daytona Beach, spending time with friends and family in Orlando and visiting Disney over the holidays. Since you finished reading our travel recap of 2016, you can also check out recaps of destinations from 2015, 2014 and 2013, filled with more tips!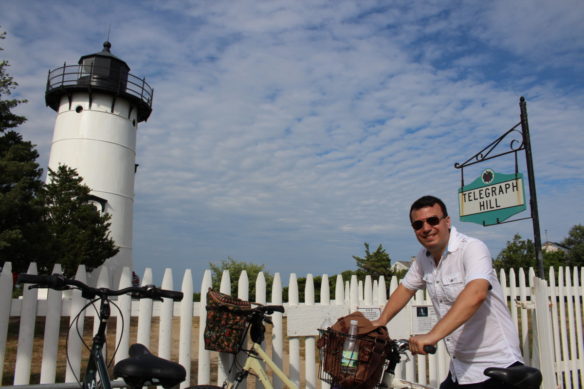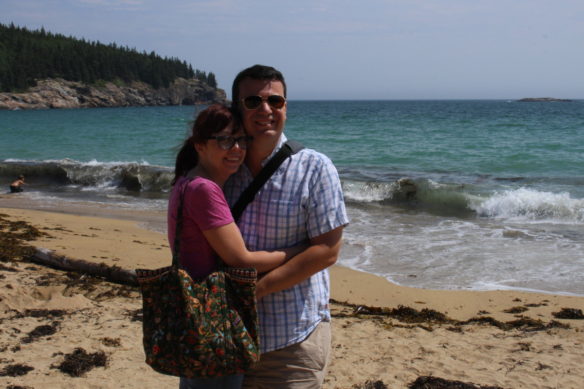 Thank you for your support in 2016! We wish you a wonderful 2017 filled with love, interesting travels and good health. We want to make sure you get the best bang for your buck on your travels, so contact Alex Kallimanis at [email protected] or call me at +1-857-919-9327 if you need assistance planning a trip!