This is a guest post written by Alexander Kallimanis Sr. In 1951, he served among 1,263 Greek soldiers and 21 nationalities, as part of the United Nations mission to protect South Korea from coming under North Korean rule. The Korean War was a bloody conflict as North Korea was backed by China and the Soviet Union. When the war concluded with an armistice in 1953, 33,638 US soldiers, and 1.2 million people in total were left dead. This is the travel story of a Korean War veteran, who traveled aboard the USS General W. C. Langfitt ship from Greece to Korea. The Korean conflict is often called the 'Forgotten War.' This story is told in honor of Veterans Day on November 11th (Armistice Day). At 94 years old, Alexander Kallimanis Sr. currently resides in Orlando, Florida. He has been a US citizen for over 65 years.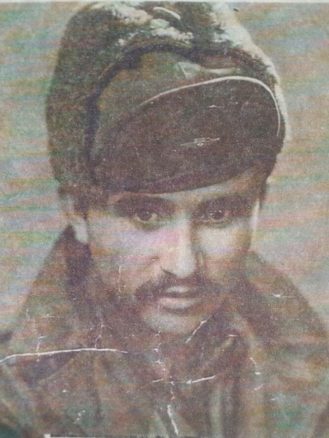 Military Orders to Report
I was serving with the supplies and transportation company in beautiful Konitsa, Greece when I first received my orders to report to Yannena (Ioannina). There I was told that because of my knowledge in English, I would be sent to Korea as an interpreter. In another time, traveling to Korea might have been a romantic journey to the fascinating lands of the Far East. And while part of me has wanted to return, I ultimately never did.
Visit to Meteora
After our orders, General Tsakalotos, commander of the second army corps, arranged for us to visit Meteora. Meteora is a beautiful world heritage site consisting of monasteries high up on steep rock pillars, that have existed since the 14th century. Looking back I wonder if he did it out of kindness, or for us to say our prayers. At Meteora, our group of 70 riflemen were given the choice to be pulled up in baskets or to climb steep steps. I asked a monk how often the ropes were changed and he said "when god wills it." I chose to climb the steps.
From Meteora, we went to Larissa and took a train to Athens. There we waited 5 days for an American ship to pick us up, for a 30 day sail to Korea. From the seaside town of Vouliagmeni, 300 of us were treated to several surprises and offered day trips around Athens. I remember the sun glaring on the Acropolis and wondered if I would ever see it again.
Departure from Pireaus Aboard an American Ship
The American ship, the USS General William Charlie Langfitt, left the port of Pireaus at sunrise on October 18th, 1951. In Vouliagmeni, I had made a friend from Thessaloniki named Vasiliades. After the acropolis faded into the distance, he spoke very little. It was as if he knew he would never return. I hoped we both would, to each live out our thousand dreams. But Valisliades' dreams died alongside side him on Easter Sunday in Korea when he stepped on a land mine.
Sailing Past Greek Islands While Bidding Farewell to Greece
We passed many beautiful Greek islands on our way to our first stop, in Alexandroupoli. There we picked up 1,800 Turkish soldiers, as our centuries old rival would be fighting on our side this time. The following day we were in Port Said to find the Egyptians had blockaded the Suez Canal. We were relieved to disembark in Egypt, but later in the day, permission was granted for the American ship to proceed.
The Suez Canal and Africa
We sailed through the Suez Canal and down the Red Sea to Asmara, where we picked up Ethiopian troops. When we reached the Sea of Aden the boat turned east toward the Yemeni island of Sokotra. Then south-east on the Indian Ocean toward Ceylon, now called Sri Lanka.
Brawls Among Nationalities Aboard the Ship
It was easy to lose track of the days. Many sunrises and sunsets occurred and all we could see was the sky, ocean and occasionally some dolphins. One day a Turkish and Dutch soldier were wrestling, and since there was nothing else to do we all watched. The Greek soldiers cheered for the Dutchman's victory, which angered the hell out of the Turks. The fight sparked a brawl and we were badly outnumbered and beaten up. The few Dutch soldiers fled and American troops fired their weapons in the air to no avail. But eventually, the Turkish commander restored order. Afterward, we were separated from the Turkish soldiers by being placed in the front of the ship. That was hell for many of us as sea sickness was prevalent in the cabins. I was fortunate to have a top bunk!
Sailing in Asian Countries
The boat stopped in Colombo, Sri Lanka to refuel and pick up supplies. We were glad to get off the boat for a few hours. The next stop was Singapore. Then Bangkok to pick up Thailand's soldiers. We then sailed south, around the Vietnam Peninsula, and then northeast, sailing between the Philippines and Formosa (now Taiwan). Eventually, we arrived in Pusan, Korea.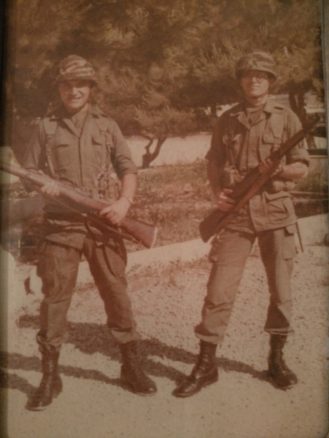 Arrival in Korea
In Pusan, the Turkish troops got off, and Greek soldiers, who initially were also supposed to disembark, were asked to stay on. We then sailed two more days along the Yellow Sea to Inchon, which had been bombed during the night and we subsequently could not dock in the port. So the USS General W.C. Langfitt had to anchor at sea, and we had to sail to shore on barges. It was November 19th, 1951 and 32 days had passed since our odyssey began.
First Impressions of the Korean War
Korea was not how I had imagined it would be… It was far worse. If we were there on holidays, we would have turned back. But we were soldiers and there was no way back, only forward. We were loaded on trucks like cargo and headed for Seoul. Every mile closer was nearer to the front lines, where death was waiting for many.
We crossed the river Han at noon and entered the obliterated capital of South Korea. Seoul had been taken and retaken multiple times by both sides, leaving it in destruction and chaos. But the American side was now in control. The American forces had pushed back the North Korean army of Kim Il Sung, even taking their capital of Pyongyang, and advancing as far north as the Yalu River. But those victories could not be sustained.
The Chinese Enter the War Backing North Korea
The Chinese entered the war and fought ferociously for the North Koreans. The Americans were then at a great disadvantage. Ill equipped, tired and outnumbered, 250,000 infantrymen became cut off, which mounted to great losses. Those who survived were evacuated by James Doyle's navy fleet of 193 ships at the port of Hungman. Seoul was eventually retaken by the armies of the North and the Chinese, with large numbers of casualties and destruction. The northern armies were stopped south of the Han River.
We Need Soldiers, Not Interpreters
During the conflict in Chorwan, by the Imjin River, I was dispatched to the third infantry company. The captain harshly informed me that he did not need interpreters or clerks, what he needed was riflemen. I told him that I hadn't been trained for that and he replied with "You will learn quickly when you see the enemy cross our side of the river to fire at you." I spent time on the front lines but eventually was moved to the heavy weapons division in the rear. And eventually the captain used me for the purpose I was sent for.
American Alliance with South Korea
Two months later the armies supporting South Korea mounted a counter attack. With superior American weaponry and a large coalition of forces on the ground, we were able to retake Seoul for a final time. The war continued along the 38th parallel until a cease-fire was signed, that remains in effect until today. The war never officially ended and thousands of American troops remain in South Korea today.
Vacation in Japan and Thankful to Return to Greece
I was able to visit Japan twice. The first time was for a week's R&R during the conflict, in February. And there was no shortage of good things about being able to temporarily escape the conflict. I was then sent back to Japan for two weeks at the end of my mission.
Two soldiers accompanied me to Tokyo so we could arrange to have our soldiers belongings sent back to Greece from Yokohama. It could have been arranged in four days, but they graciously gave us two weeks. I was relieved to see Japan again, this time in summer, and happy to return to Greece alive.
Thank You Korean War Veteran
Thank you to my father, Alexander Kallimanis Sr. for his service as a Korean war veteran. Thanks also to all veterans who have sacrificed for the freedoms we enjoy today.