Bell and I met as solo travelers, in a hostel in Brugge, Belgium in 2002. We had both just finished college and I was traveling from the USA and she was visiting from Australia. Fast forward to 2005, and we got married in a small ceremony in Melbourne, Australia. We'll be celebrating our 16 year wedding anniversary this March. While we still enjoy traveling together (usually!), we sometimes still travel solo for a variety of reasons. While we have not yet during the COVID-19 pandemic – we are about to. Here are some things to keep in mind for solo travel in marriage!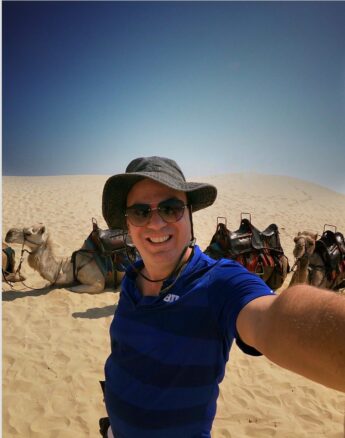 Solo Travel in Marriage for Work
One of the top reasons for solo travel in marriage is for work. Bell's current day job is as a scientist working in cancer research. Prior to the coronavirus pandemic, she frequently traveled to conferences to speak and present. I loved accompanying her on many of these trips, but it is not always possible. Last year she flew to San Diego for a few days for a conference. San Diego is a lovely city, but it is somewhere I've already been. So spending over 10 hours roundtrip on an airplane for that trip (given that Bell was also going to be busy for a few days) was not worth it to me.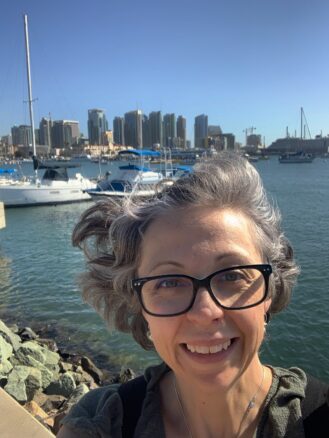 Sometimes I travel to conferences without Bell, because she has limited vacation days. Last year I was in Catania, Sicily for the TBEX conference when Italy became the first nation to lockdown. I documented escaping lockdowns in Italy, France and the Netherlands in an article on coronavirus pandemic travel. Bell was supposed to meet me in Italy after the conference and we were planning to celebrate our 15 year wedding anniversary by traveling with Italian rail passes. Alas, like many people's plans, that has been postponed indefinitely.
Travel for Conferences
Conferences can be a great opportunity for couples or families to travel together. We know a lot of people, including ourselves, who this has worked well for. But it does not work well every single time. In Bell's previous job at the Food and Drug Administration, she was not allowed to add any additional leisure days at her expense.
The US government had previously allowed up to 3 days at the employees expense, making "bleisure" trips a possibility. But the government did away with that during the Trump administration. That's one of several reasons Bell left her previous job. Hopefully, the federal government brings back that perk for employees who take pay cuts from positions in private industry to serve the country.
Solo Travel in Marriage for Bucket List Destinations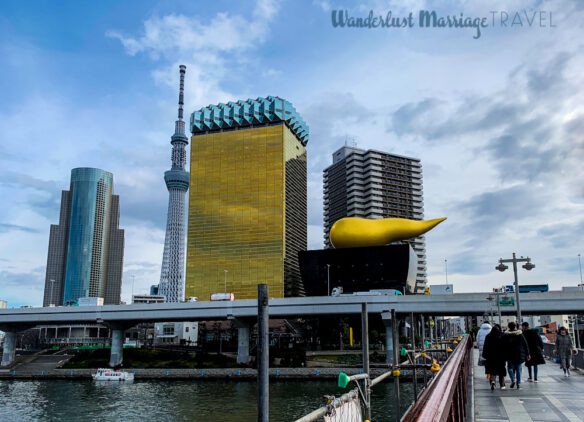 Do you and your spouse always agree on where to travel for vacation? Like most people, Bell and I sometimes disagree on where we want to go and how we want to spend time on a trip. We're both pretty flexible, but it is normal to not always agree!
Last year I traveled to Japan solo, en route to visiting Australia for the holidays. Bell had limited time and could only visit her home country of Australia (though on the way she stopped for a few days in Los Angeles to break up the long flight). She had also previously traveled around Japan solo, in 2003, before we were a couple.
So traveling around Japan was not as much of a priority for her compared to places she has not visited yet. But for me, traveling to Japan was really high on my list and I had more time. So a solo trip worked out well for both of us. I was also able to spend longer in Australia, so we could offer even more great tips on planning a trip to Australia!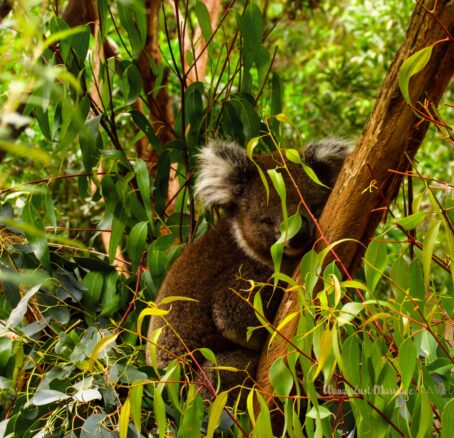 Solo Travel in Japan
I was able to write several articles from that Japan trip, including this 12 day Japan itinerary. It was also easier to stay in unique and comfortable capsule and cabin hotels as a solo traveler. That was something I wanted to experience. I was also able to highlight spending a couple days in Hakone, Japan, at a traditional Ryokan. Traditional Japanese inns with onsen are a great getaway for couples!
Bell's Adventures in Los Angeles, California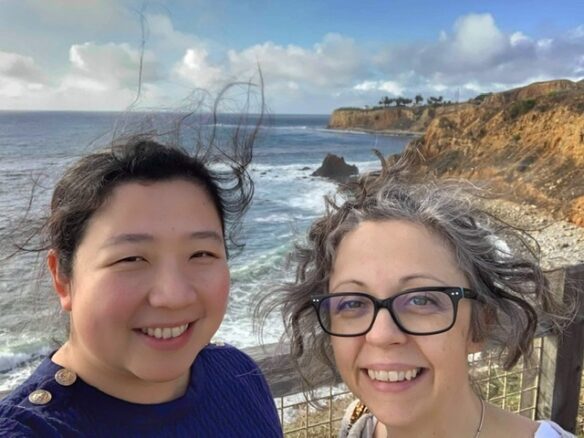 While I was traveling in Japan, Bell spent a weekend in Los Angeles with our food writer friend Fiona Chandra at Gourmet Pigs. Fiona also freelances for mainstream food publications, so Bell was able to cover some fantastic restaurants and bars in the LA area! Los Angeles was the first American destination she had ever visited, when we traveled there together from Australia in 2005.
She also caught up with a couple old friends from Dublin in LA, who we had not seen in many years. I wish I could have been there too, but it made me so happy that she was able to re-connect with all of them!
In the end, Bell and I were reunited in Melbourne, Australia, and had lots of adventures to share with each other. We also accumulated more content than we would have had if we traveled together for the entire trip!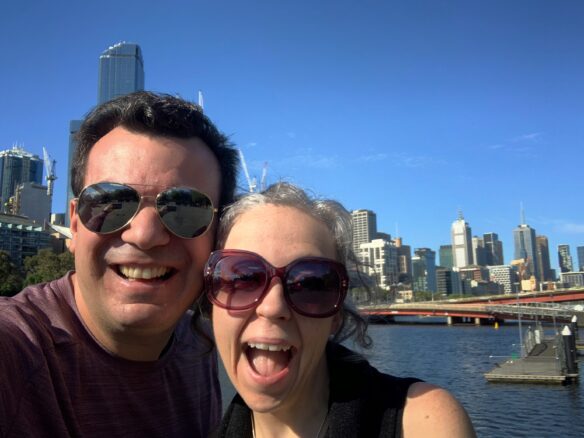 Solo Travel in Marriage to Miss the Other Person
During the COVID-19 pandemic, many couples have been spending a lot more time together. The results are certainly mixed. For some, they have been able to share valuable time together. But when we see each other all the time, there is no opportunity to miss each other.
Because Bell and I hail from different countries and have lived in different places, we've sometimes spent weeks apart visiting family. Those times have allowed us the chance to reset and really miss spending time together. After not seeing each other for a couple weeks, we value our time together even more than when we have spent everyday together for a year. We then appreciate the trips we take together even more too. Read tips on how to plan a stress free couples holiday.
Guys and Girls Getaways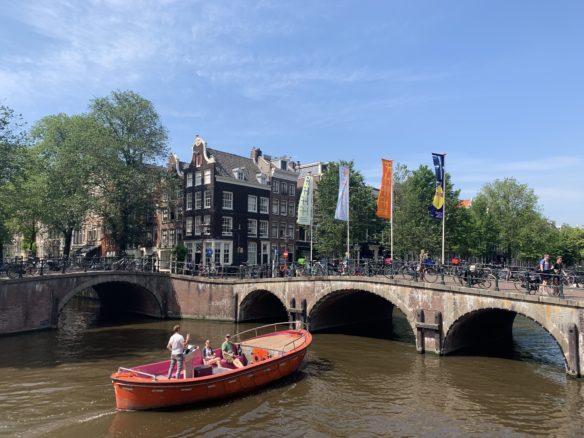 Some people travel without their partners for a guys or girls getaway. This is especially popular before weddings. Las Vegas and Amsterdam are popular destinations for bachelor or bachelorette weekends. When we lived in Amsterdam, we once saw the groom to be parading through the streets holding a plastic sex doll. Certainly, there is the potential for some issues with these getaways. Talk to your partner and gauge your comfort level with guys and girls getaways during marriage.
Does solo travel make you a bad spouse?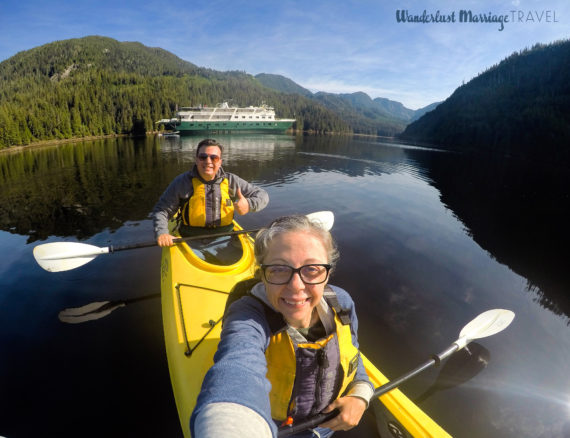 Absolutely not! We sadly live in a world that can be quick to judge us when we stray from the box we're being put in. But like everything, there is no one size fits all box for marriage or relationship. While a degree of personal sacrifice and compromise is necessary in relationships, you do not have to completely give up personal dreams and your own identity. Solo travel can even be good for your relationship! We both believe that travel brought us together and has helped us stay together all these years, which will 16 years married in March, 2021.