Guest contribution by Rebecca Crawford: When it comes to romance in Europe, there are a few things that immediately come to mind. Gondoliers in Venice, riding the London Eye and gazing over Paris from the Eiffel Tower. But there are some often-overlooked destinations that deserve discussion. When it comes to perfect places to bond with your partner on a European vacation, the Alps are it. Here are five reasons to take your significant other to the Alps!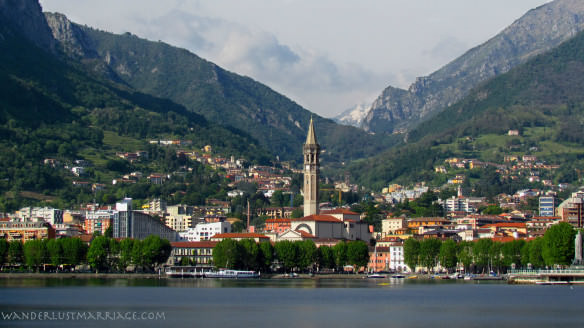 #1: Convenient to Reach
This massive mountain range makes up over a tenth of the land mass in Europe and covers parts of Austria, France, Germany, Italy, Liechtenstein, Monaco, Slovenia, and Switzerland. That's a lot of area, so if you're planning an itinerary for a European vacation, it's an easy destination to include. The Alps have some of the most spectacular views, culture, activities, and history in the world – and experiencing them with your sweetheart is a sure way to spark romance.
There are so many ways to reach the Alps. For the Italian Alps, Milan and Bergamo airports are handy for reaching beautiful Lake Como and great bases to begin your trip. Charming towns like Varenna and Bellagio rest along the lake, with majestic mountains in the backdrop.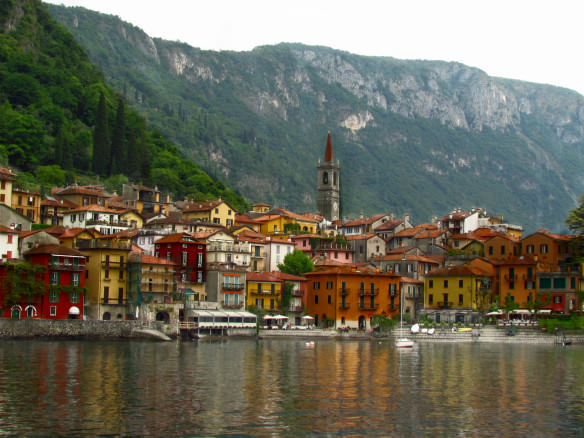 #2: Bed and Breakfasts Abound
The Alps span across a lot of different countries. Their mass means there are many rural communities that have preserved their cultures for centuries, relatively isolated from the cities of modern Europe. The pride of bucolic, rural cultures in the Alps in Switzerland, France, Austria, and Italy in turn has created plenty of communities that are excited to share it with you through farm stays and bed and breakfasts.
One of the most romantic ways to travel with your lover is by staying in a bed and breakfast. Waking up to a quiet alpine sunrise and a farm fresh breakfast is extremely relaxing and enjoyable. You can go for a stroll in the countryside, curl up and read a book, or maybe drive out to explore some of the historic castles in the area – all without the pressure of checkout times and housekeeping services and while learning about the culture of the people you stay with.
#3: Spectacular Sunsets
Sunsets in the mountains are almost always amazing, but there are a few reasons why they're even better in the Alps. Sunsets in the French alps are incredible because of the altitude. Mont Blanc, the highest point in the Alps, rises nearly 16,000 feet (4,810 meters) above sea level and can be seen clearly from Chamonix below. Watch the sunset on the peak with a glass of French or Italian wine, or take a romantic cable car ride across the mountain between Chamonix to Courmayeur. Make sure to bring along a pair of great winter boots so you can get out and explore.
Next, the Dolomites, a sub-range of the Alps on the northern border of Italy, have a special feature that makes their sunsets especially impressive. These huge, towering peaks are actually made from ancient sea floor and are high in certain minerals that create a phenomenon called "enrosadira". Simply put, the mountains glow pink during sunrise and sunset. These beautiful pink glows are a perfect time to express your love to the one closest to you.
#4: There's a Little Bit of Everything
The Alps span countries known for some of the best food and wine. Wine aficionados can find plenty of delicious varieties from France and Italy, and foodies can indulge in phenomenal dishes in small alpine cafes and decadent restaurants.
Outdoor activities abound in the Alps as well. The Dolomites offer aided climbing routes called via ferratas, literally "iron roads", where adventurers can climb across the peaks with the help of ladders and chains. More advanced climbers can access world-class mountaineering, ice climbing, and guided climbing. Make sure to bring along a great 4 season tent so you stay warm in the high-altitude cold. The less-adventurous can stick to day hiking and backpacking through some of the world's most beautiful alpine climates. Skiing resorts like Arosa in Switzerland and St. Anton in Austria are sure to satisfy skiers of all levels, all while offering accommodations for couples in romantic suites and cabins.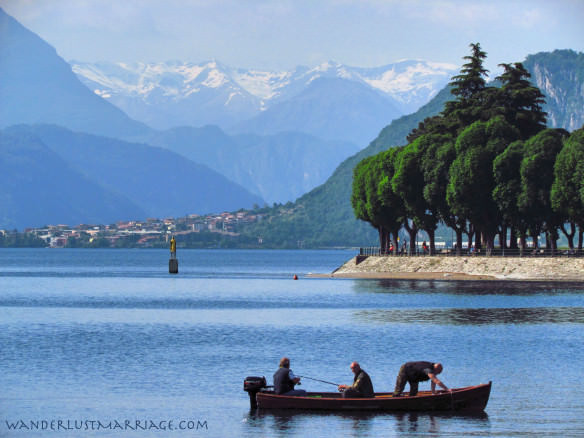 #5: Chocolate! (And Other Treats)
And of course, the most romantic food of them all – chocolate – has a home in the Alps. Swiss chocolate is some of the best in the world, and you'll find no shortage of it here. The small towns in the Swiss, Austrian, Italian, and French Alps offer some of the world's best in handmade, small batch delicacies, that is not limited to chocolate. Stop into small bakeries, for treats like Italian espresso, French pastries, and more.
Delicatessens are another hidden gem of the Alps, and the small, intimate settings are perfect for you and your sweetie to share a conversation over fresh made cheeses, cured meats, and breads that are not only delicious, but traditional to the region.
The Alps are some of the most iconic and beautiful mountains in the world, and they can be one of the most romantic vacation destinations as well. Next time you plan a European trip, make time for a mountain escape. Here are 16 top rated towns in the French Alps for some added inspiration.
Have you had a romantic getaway in the Alps? Do you have any favorite spots you want to share? Let us know in the comments!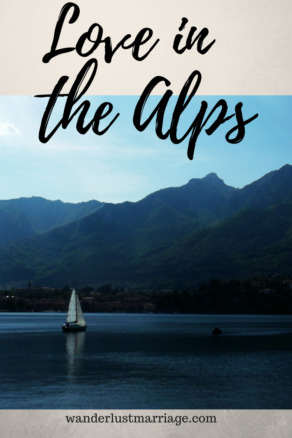 Author Bio:
Rebecca Crawford lives in the USA, but loves hiking all over the world. Her favorite is the Everest Base Camp Trek in Nepal. It usually takes 16 days, but she likes to slow down, enjoy the mountains, company of other adventurers and taking pictures. So last time the hike took her 28 days. Another of her passions is the ocean, so all hikes along the shore bring a lot of joy. She also writes for HikingMastery.com.