By Alex Kallimanis: The credit card points game is a great way to score flights and hotels for pennies on the dollar. Especially in the United States, there are so many cards on the market that can save you thousands a year on travel. If you have decent or good credit, you can sign up for credit cards that offer generous travel rewards bonuses and cycle through several cards each year. Here are some travel rewards card hacking tips to help you get the biggest bang for your buck!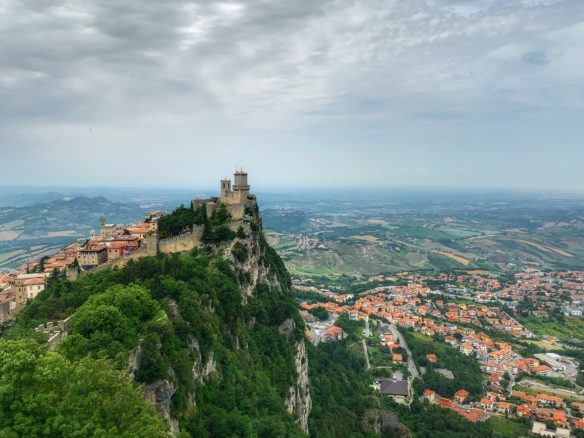 Sometimes our travel is sponsored by tourism boards, but not always. And we like it this way – because in an era where some travel sites only promote sponsored content, this is important. We save thousands each year cycling through travel rewards credit cards. This earns us multiple international flights and hotel stays where we just pay the taxes. So many people can do this to get better value from travel. Here are some great credit card deals currently on the market!
Hilton Honors American Express
The Hilton Honors American Express Surpass Card is an excellent travel rewards card to have. They offer 130,000 Hilton Honors bonus points after the introductory spend on regular purchases. You can use that towards multiple free Hilton brand stays. So you can also redeem the points for free stays at DoubleTree, Hampton Inn and Hilton Garden Inn, among others.
Another excellent perk of this card is automatic Hilton Honors gold status. Normally you have to spend a lot of money at Hilton to earn this status, but not if you sign up for the Hilton Honors American Express. You'll have gold status at Hilton from your first stay using this card. A major perk of Hilton gold status is free room upgrades when available. You can also skip the line at check-in.
Asides from earning 140,000 points to use on free hotel stays there are two other things I like about this card. One is a free Priority Pass, which allows you 10 lounge visits in over 1,200 lounges worldwide. At $95, this is the lowest annual fee card I've come across that gives free lounge access! One downside is that sometimes the lounge is in a terminal you can't access. But this is a fantastic travel perk when you can access the lounge. You can enjoy complimentary snacks, drinks and comfortable seating with outlets to charge your devices!
We recently enjoyed this perk during our stay at the historic Palmer House Hilton in Chicago. The Palmer House Hilton is one of the oldest continually operating hotels in the USA, in business since 1873!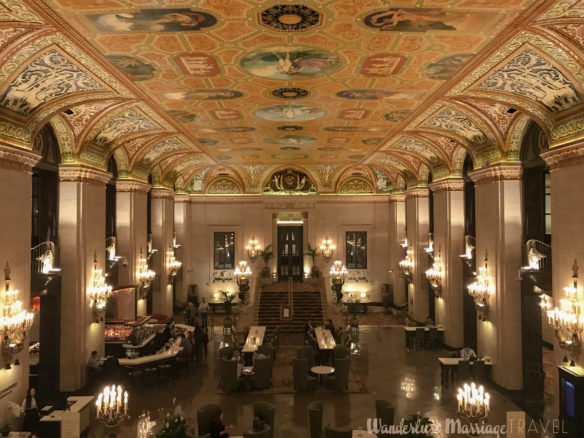 Gold or Platinum Delta Skymiles Card
The Gold Delta Skymiles Card and Delta Skymiles Platinum AMEX cards are great cards to sign up for saving big on flights. Delta consistently ranks as the best US airline for customer service. The Platinum Delta SkyMiles card has offered up to 90,000 miles as a signup bonus. If you have had either of these cards, you're not eligible for the bonus again. But if you previously had the Delta gold card and not the platinum, you can receive the bonus by signing up for the platinum.
During the pandemic, I earned over 120,000 Delta SkyMiles without even flying Delta! Previously, I redeemed 70,000 Delta SkyMiles to fly roundtrip for free between Washington, DC and Tokyo. Japan is an amazing country to visit and if you're looking for ideas, read my article on a great 12 day Japan itinerary!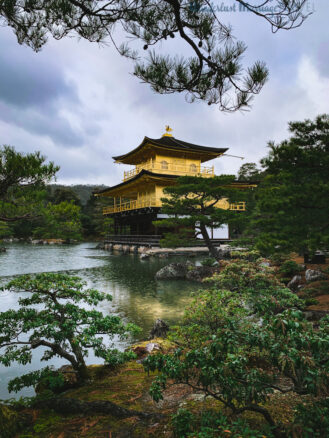 Delta offers SkyMiles sales on flights, especially in the off-season. So during the winter you can score international flights to Europe and beyond on Delta with 40,000 miles. Both the Gold and Platinum Delta SkyMiles cards entitle you to a free checked bag on Delta flights. Cardholders have the option to purchase Delta lounge access for a nominal fee. We've enjoyed flying Delta Transatlantic for years, between the US and Amsterdam, Dublin, Greece and more!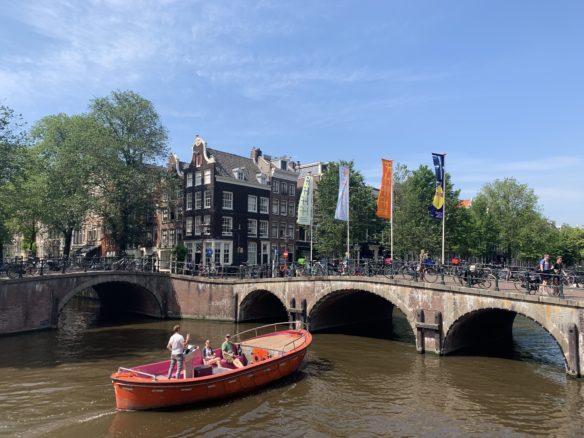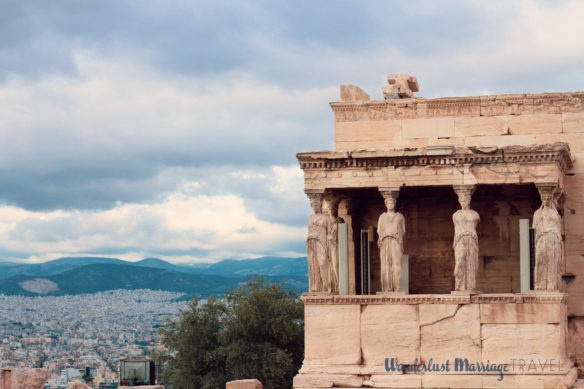 Marriott Bonvoy Brilliant
The Marriott Bonvoy Brilliant American Express can be another useful travel rewards card. Starwood is also affiliated with Westin, Sheraton and Le Meridian, among many other hotel brands. I used this card to book a Sheraton stay just outside Venice for two nights for €6.20 ($7)! Yes, $7 for two nights at a Sheraton near Venice end of June!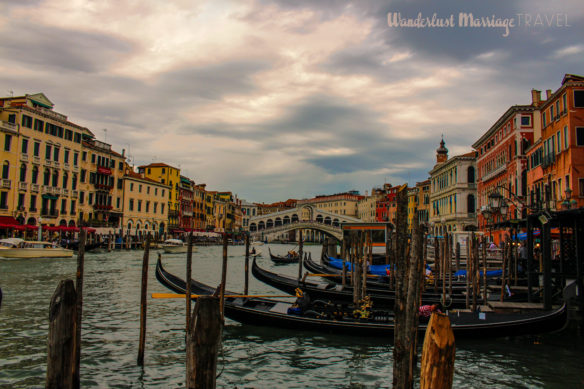 I didn't want to spend all my points to stay in the heart of Venice, so I decided to spend far fewer points to stay at the Four Points Sheraton in Mestre. Mestre is a suburb around 6 miles outside Venice. There's a train station near the Sheraton Four Points in Mestre that connects guests to Venice.
For luxury travelers, there's some great places to stay like The Gritti Palace, a historic hotel in the heart of Venice. Gritti Palace dates to the Renaissance, as it was built in 1525. Rooms cost over $1,000 a night or around 85,000 Marriott Bonvoy points. For some, it's worth spending 85,000 points, especially for a honeymoon or other special occasion.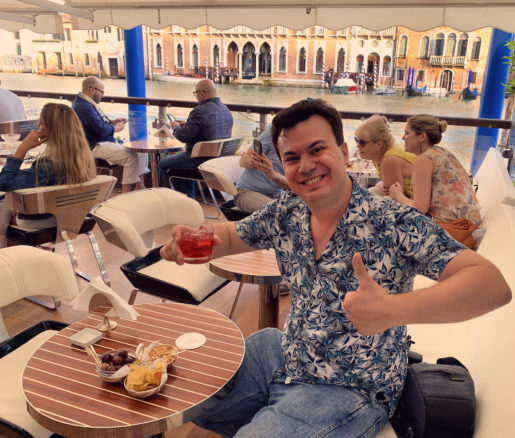 Among the perks of the Marriott Bonvoy Brilliant is automatic Marriott Gold Elite Status. That translates to free room upgrades when available. The current bonus is 75,000 points, which is good for around $700 in hotel credit according to the Points Guy. You need to spend $3,000 in 3 months to get the points with this card.
Another huge perk is the complimentary bonus night each year. We've redeemed the bonus night for fantastic stays worth around $250 a night. That alone outweighs the $95 annual fee, and is a good reason to keep this card like I have.
Often the lower point value hotels are outside city centers. But that's no problem if you have a car. It can also be less of an issue if there's good public transportation. This is a good card if you have a US road trip coming up because you can stay in many properties for 7,500 points each night. So that can translate to 10 free hotel nights after the bonus spend!
Credit card points can offer fantastic value. But it's also important to be savvy, and not change your spending habits just to earn points. Otherwise, even the bonus points and perks may not be worth it!
Chase Ultimate Rewards
The Chase Sapphire Preferred has no annual fee the first year and offers 60,000 bonus points when you sign up. 60,000 bonus points on Chase rewards is worth about $750 in travel credit to use towards airlines and hotels. The Chase system is easy to use to cash in the points for free flights and hotel stays around the world, making it a popular travel rewards card among travel hackers.
There are no blackouts on flights, meaning that if there are seats you can use your points. You can often even earn airline miles when you cash in for a free flight this way also!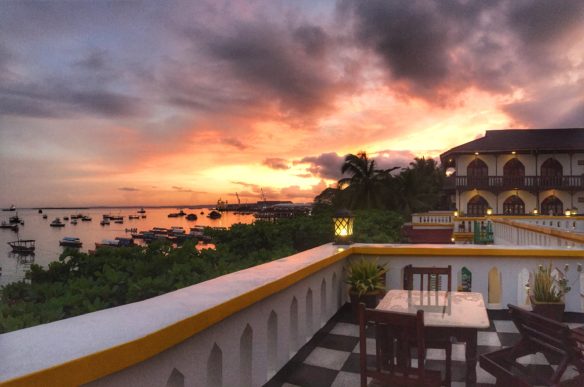 You can even transfer Chase points to many airline mileage programs at a 1:1 ratio. That can be an especially good idea if you're looking to grab business class seats on a flight. Sometimes the price of the flight costs is significantly greater than the value in airline miles. One good example is being able to fly from the USA to northern regions of South America in business class on American Airlines for 60,000 miles.
For my recent trip to Italy, I used Chase Points to book several of my hotel stays. With the Chase system, I liked that I didn't have to book all chain hotels. You can book small pensions and even hostels on Chase's system if you want. This is ideal, because in many smaller towns the chain hotels are outside the historic center.
With the Chase Sapphire Preferred card you have to spend $4,000 on any purchases within the first three months to get the travel rewards card bonus. This is not an ideal card for a single household with a low monthly budget. Fortunately, there's other cards out there that require smaller spends.
Recap
There are so many travel rewards cards on the market that can help you save thousands of dollars on trips. Banks are competing for customers and even small banks are beginning to get in on the action. If you need more tips or have something to add to the discussion leave a comment below or email me at [email protected] and I'll get back to you!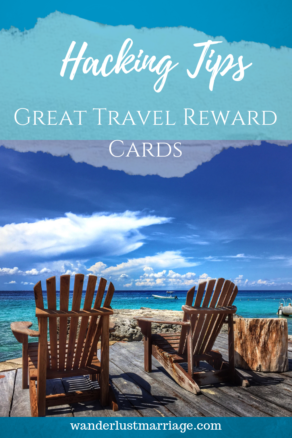 Disclosure: This article contains some affiliate links. We receive a commission from certain links when you sign up through them, at no extra cost to you. Thanks for using them!