If you are planning on emigrating abroad or extending your stay within a country, you will probably require a visa. The complexity and costs of obtaining the visa depends on several factors. These include the country you wish to move to, your own nationality and the type of visa you're applying for. Here are some things to consider before hiring an immigration adviser!
No matter what your immigration situation may be, applying for a visa can prove to be a complex and stressful process. An immigration consultant can guide you through it step-by-step. They can offer expert, impartial advice and ensure all documentation forms are correctly filled out.
If you are thinking of hiring someone to help with your visa, you must ensure that the consultant is able to meet your needs. We spoke with First Migration, one of the top UK immigration consultants, to determine several factors that expats should consider when deciding who to hire.
What are the qualifications for being an Immigration Consultant?
Many countries will have an official Government register, which provides contact details for all the qualified immigration advisers in different cities. For instance, the UK has an online database of the organisations registered to give such advice. Likewise, the USA Department of Justice has a list of the organisations and accredited representatives who can do so.
When beginning your search, check the official register of the country you are hiring your consultant within. If one exists for the country, it will list all the qualified professionals in the area.
Is the Immigration Adviser Accredited?
Ensuring that the person you are hiring has the necessary accreditations and licenses to be able to give immigration advice is of paramount importance. Every jurisdiction will have different requirements for becoming an immigration adviser. So it is important to establish what those criteria are when carrying out your research. 
Moreover, you should certainly be cautious of any person who is not willing to verify their accreditations or licenses with you. Unfortunately, there are a lot of scammers out there, and hiring someone who is unqualified to give advice can seriously put you at risk.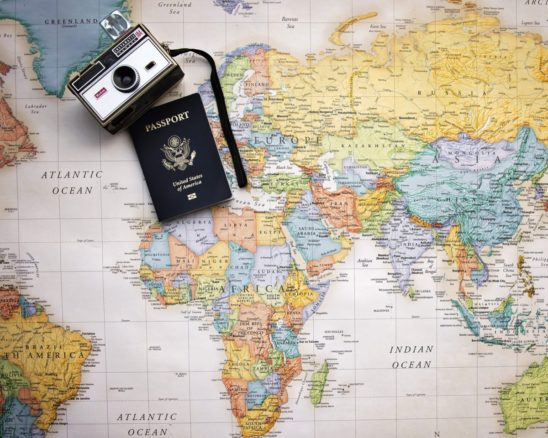 Do they have good client referrals?
Asking family, friends, or even people on online forums who have been through the same visa process you intend to go through is a great way to gauge whether certain companies and consultants are worth hiring. 
If many people have had positive experiences, it's a good sign that you may also receive a similar level of service. Upstanding advisers should also be willing to provide you with suitable client references. That way you can determine whether their professionalism, communication and fees are satisfactory.
What is their experience level?
It is important to hire an immigration adviser you can trust. One that's professional and confident that they have the skills to handle your personal situation. Each visa application is different and has its own complexities. That means that a consultants' success with one person does not necessarily guarantee their success with you.
Once you have narrowed down some suitable consultants, it is time to schedule a preliminary consultation. You can normally do this over the phone and should come prepared with the right questions in order to ascertain whether their experience can appropriately match your needs. 
How many years have they been working as an immigration consultant? Have they helped people in a similar situation to you before? What is their visa application success rate? These are just some of the  questions you should be asking when searching for a suitable consultant. 
Be wary of any company or person who may be hesitant to answer the questions you have put forward. Any respectable adviser will be happy to do so and will want you to feel as comfortable as possible from the outset.
Are their fees reasonable?
Professional advisers should be upfront with you about their fees from the initial consultation. So you are fully aware of what you are entering into. You can also obtain quotes from several advisers to compare.
Visa applications themselves do not come cheap. But hiring an adviser can save you lots of time and money in the long run. Particularly for complicated, long-term visas in which lengthy, detailed forms need to be accurately filled out.
Additional Resources
Be sure to file your tax returns on time. Read this article on what US expats need to know about US taxes.
Have you hired an immigration adviser before? How was the experience for you? Let us know in the comments below!