Once upon a time, hostels were the most affordable accommodation in Europe. And if you're travelling solo, they usually still are. But if you're traveling with even one other person, let alone more, hostels might not be the cheapest and they almost certainly won't be the best value you'll find anymore.
We've found private apartments, rented through only-apartments.com (unfortunately the company recently went insolvent), to be an excellent experience and value. We've used the site for stays in Lisbon and Porto, Portugal and Budapest, Hungary. Particularly in Budapest, where Bell was traveling for work, we received a much better value in the center than anything else we could have found.
Update in 2019: Instead of only-apartments, use Airbnb. We've had plenty of good experiences with Airbnb. Use this link to save $40 off your first stay with Airbnb! Just make sure to book apartments with consistently good reviews.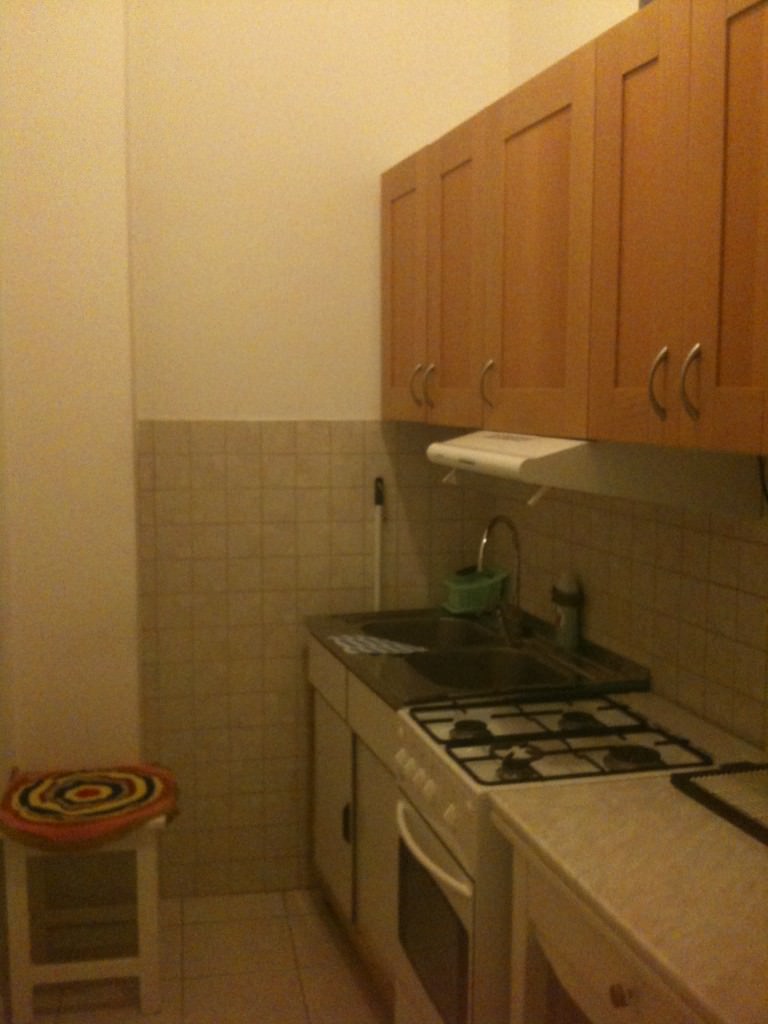 For a decent hotel in the center we were looking at the equivalent of €70 per night ($95 US) booking online, which is outrageous for Hungary, a country where as a tourist you have to be careful not to get ripped off. The hotel for $95 was nothing special, there wasn't even a mini fridge in the room. On only-apartments we found a huge apartment, off the main shopping street in the center, just a 5 minute walk from Bell's conference for just €45 per night ($60 US).
The apartment had a full kitchen with a large modern refrigerator, washing machine, TV room, living room and bedroom. It was  far more comfortable staying there than a hotel for 6 nights. Aside from getting a way better deal, an added bonus of using only-apartments is that you are helping individuals rather than large corporations. The owner of the apartment was a retired engineer who had lost his job and at 60 years old, in a poor economy, he'll be hard pressed to find another. Renting that apartment is probably now his sole source of income. That transaction was without a doubt mutually beneficially.
We also found great value in Lisbon, staying in a beautiful 2 bedroom family apartment with Bell's mum along with us. The owner greeted us with hospitality, providing a carafe of home made liquor for us to enjoy. But he also shared maps, brochures and insights into the neighborhood and city to insure we had a great time. We could not have found better value in a hotel.