Most Hotels and Restaurants in Mykonos Are Closed in Winter
If you also stay in Mykonos in winter, like we did, it is virtually deserted, but you'll still pay higher prices for accommodation because it's the island that adorns the walls of Greek restaurants world wide, and is the name sake of many of them. We paid more for a run down hotel room in Mykonos with a view of concrete, than we did for a lovely little apartment in Syros, with a wonderful view of the town and harbor. And Syros is equally beautiful to Mykonos, and in winter it's a better mix of relaxed, but with more businesses open.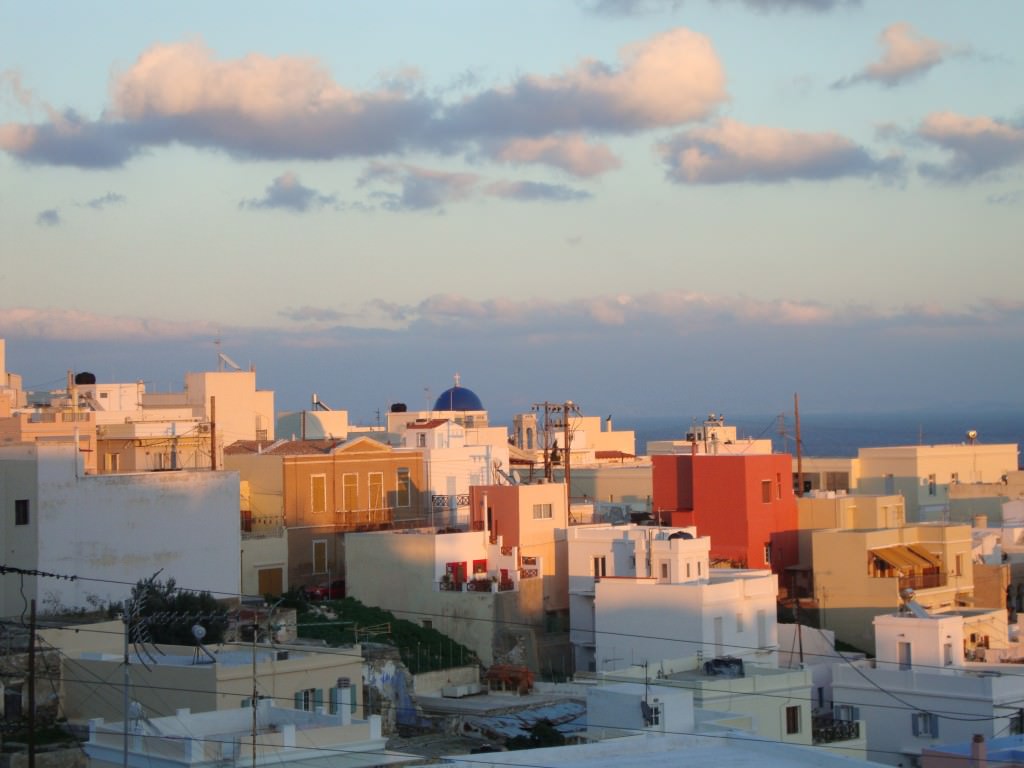 Syros' Capital of Ermoupoli
The town of Ermoupoli is not just the capital of Syros, but the administrative capital of the entire Cyclades island chain that includes Mykonos, Tinos, Ios, Paros and Naxos, to name a few of the 220 islands. This means that unlike Mykonos town, Ermoupoli is a fully functioning small town of 13,400 inhabitants. It's the perfect balance of size and relaxation, with enough restaurants, cafes and bars to keep a happy couple occupied for several days. Ermoupoli is arguably even more beautiful than Mykonos' main town of 9,300 residents because the town sits atop a higher mountain and is more colorful, while offering a similar view of the neighboring islands. Far off in the distance you can see Mykonos from Syros, along with nearby Tinos. When ferries are more frequent, it's easy to island hop over for Mykonos' famous summer night life, without having to overpay to stay there.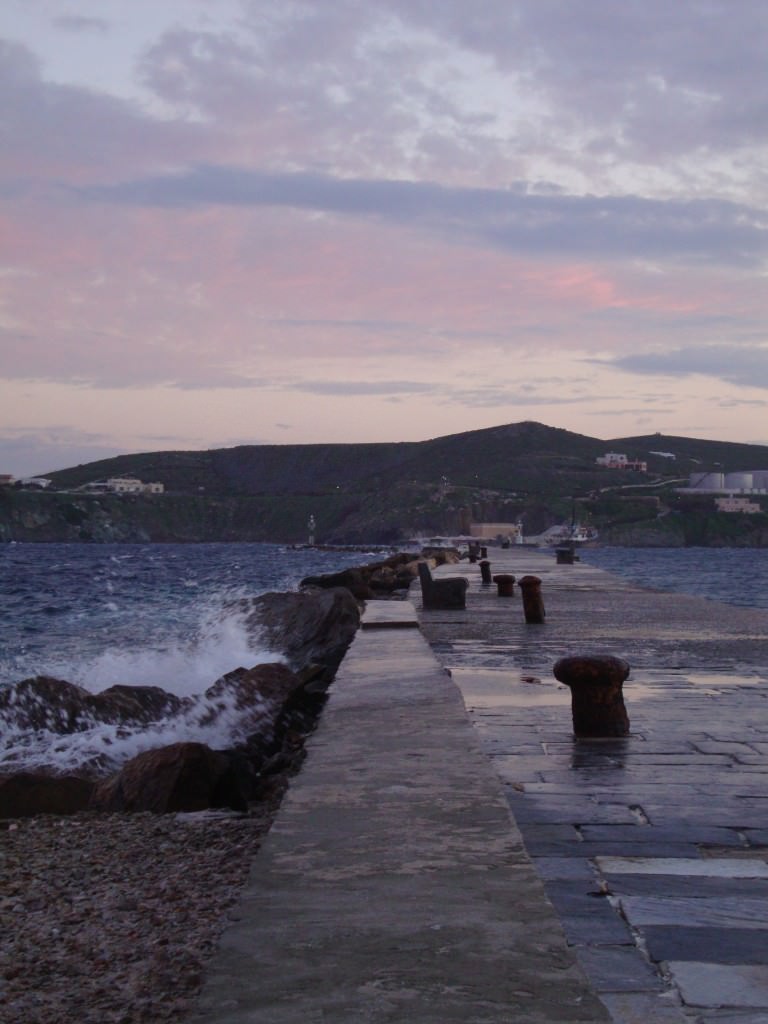 Syros as a New Year's Destination
We planned to spend New Year's in Mykonos but were advised that Syros was the far better option. So we rented an apartment for 4 days and had a great time exploring the island and town. New Year's eve in Syros was a strange sight and we were forewarned ahead of time. Greeks like to spend midnight with their families. It's only
afterwards
that they go out. So
all
the bars were shut before midnight, with only a few restaurants remaining open. We found a small restaurant to open the new year and had a lovely meal with warm Greek style hospitality. Bell asked for a rakomelo, which is basically warm grappa with honey and spices, and frequently found in Greece. While it wasn't on their menu, just after midnight, the proprietor brought us some free of charge, as she had tracked some down from a neighboring taverna and exclaimed "Kali Xronia!" (literally "Good Year" in Greek and what is said by everyone who wishes you well for New Year's).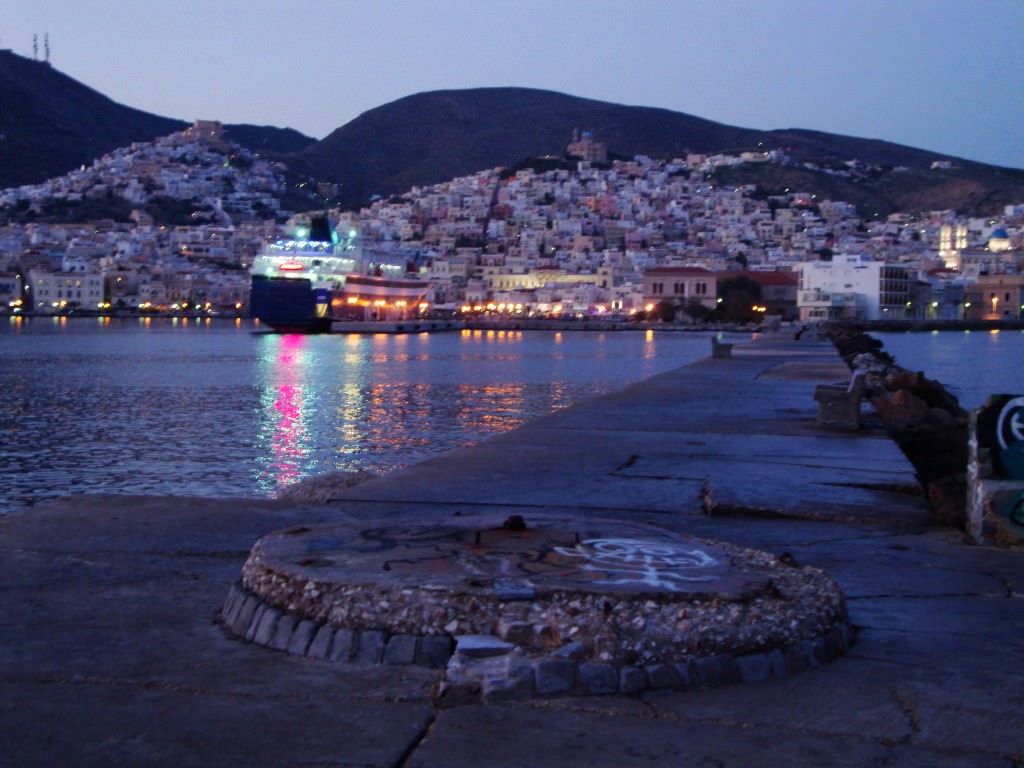 We left the restaurant at 12:30am and found a bar in the main square that had just opened for business. It was quiet when we arrived and we found a table next to the large window, with a great view of the excitement in the square. By 1:15am you could barely move inside and we were extremely lucky to have seats. Most people were well dressed and the vibe was festive. We stayed until almost 3am and moved to another bar on the opposite side of the square. By 4:30am the party had faded but was still going, comprised of virtually all locals. But we were fully spent and headed back to our apartment. The island had beaten us.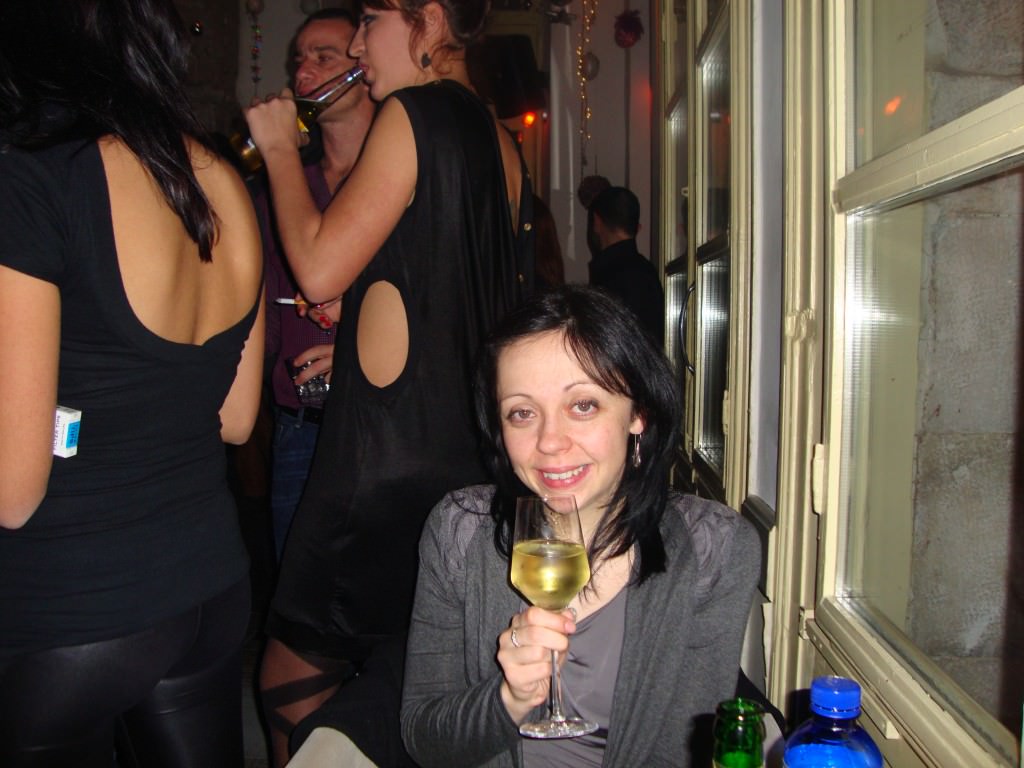 Bell and I both agree that our New Year's in Syros was one of our all time favorites. Unless you're in your early twenties, it beats a night out in Ireland which gets
far too sloppy
well before midnight. But that's a whole other story as Ireland is also a fantastic place to hang out, it just happens that we currently live here.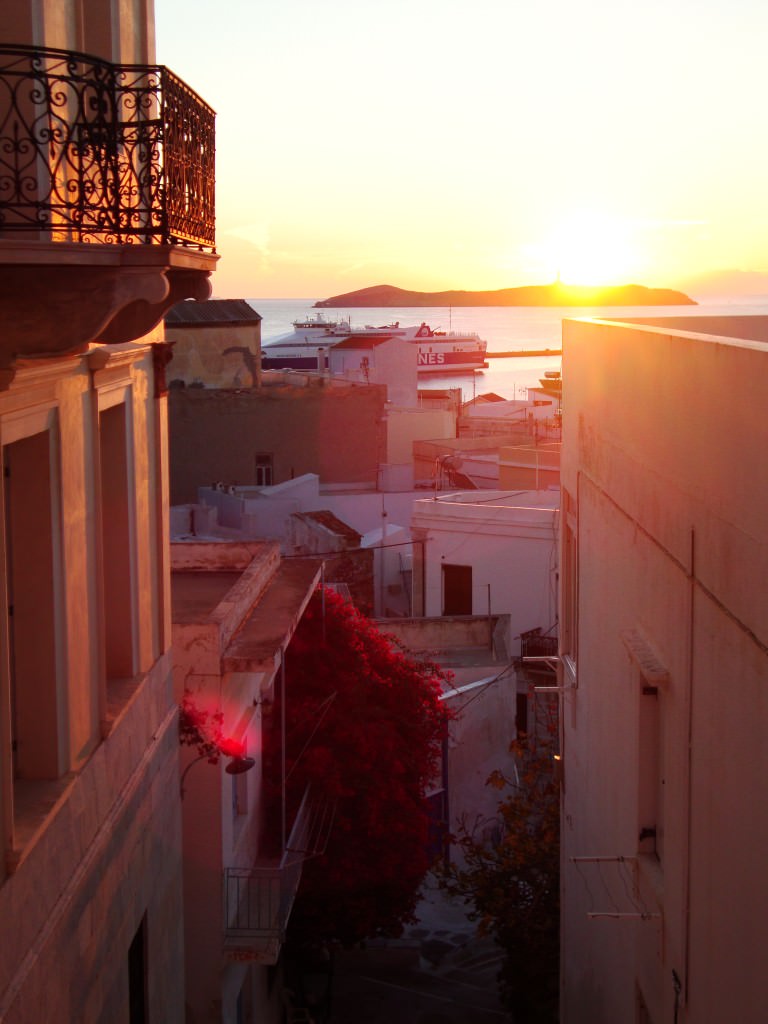 It's also worth noting that Mykonos gets
very
crowded in summer, and its prices are higher than anywhere else in Greece. So for some, Syros would be one of the best Greek cyclades island to visit no matter the season.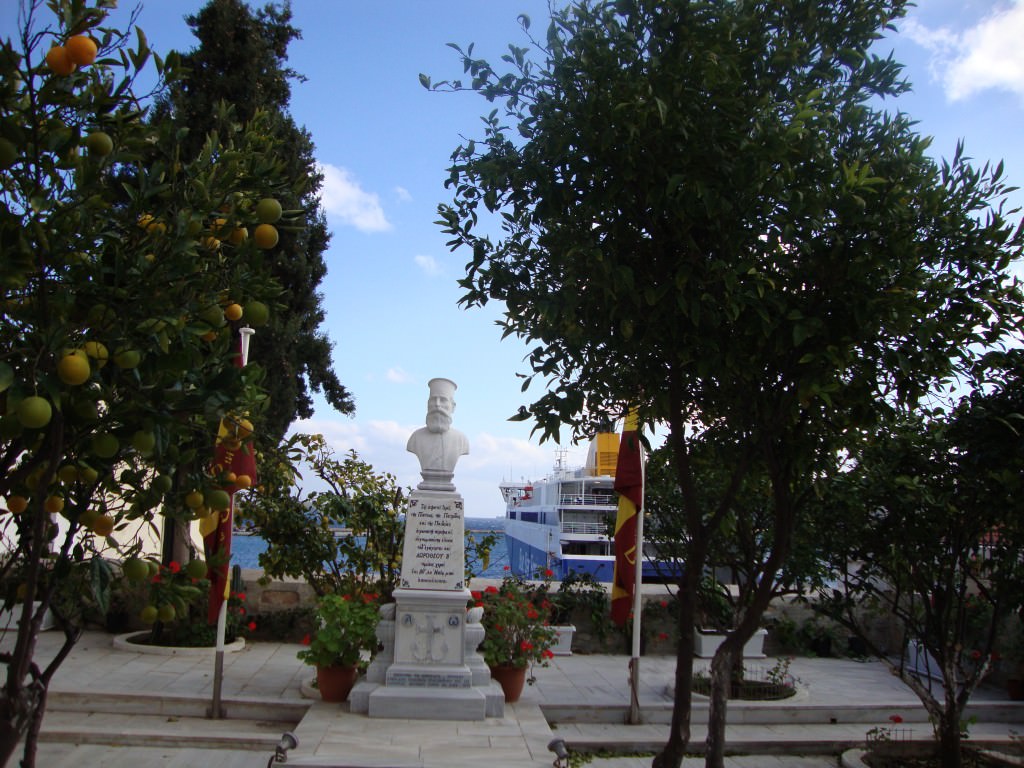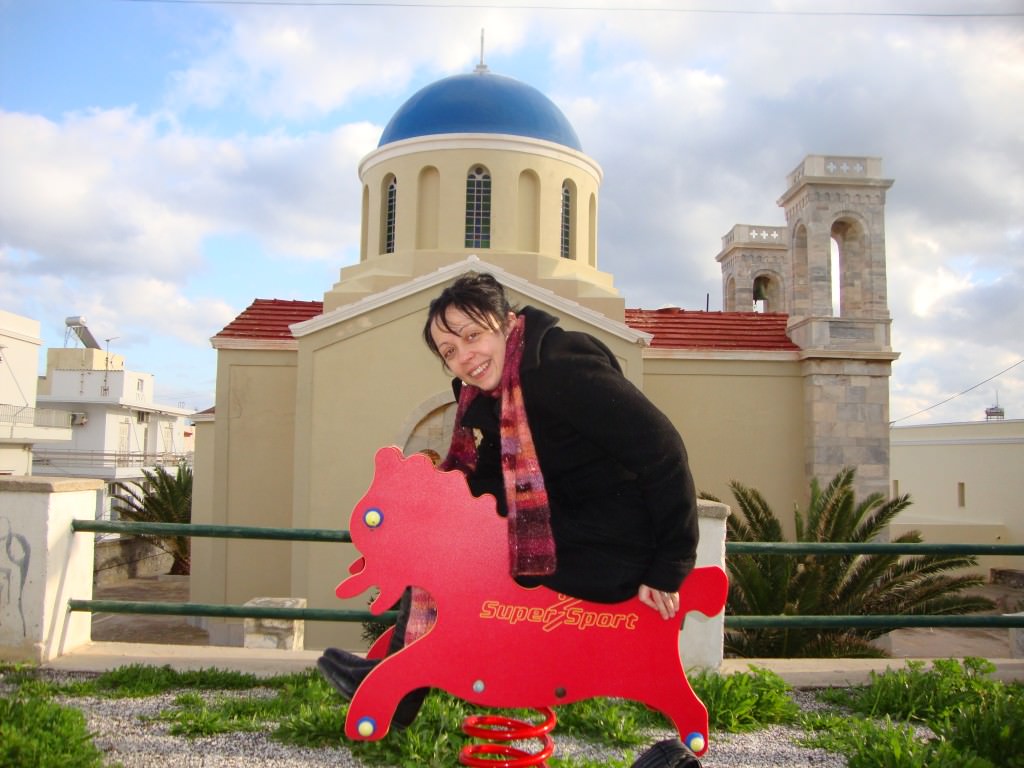 Where to Stay in Syros?
We usually find that
booking.com
 offers the best hotel deals, especially in Europe, but even in North America. If you'd prefer to stay in an apartment over a hotel and have never used Airbnb,
sign up here
and receive credits off your first stay! Be sure to book places with consistently good reviews for the best experience!
More on the Greek Islands
There are so many wonderful Greek islands, but two other favorites of ours are Naxos and Crete. Read why
Naxos
has long been a favorite island of Greek tourists, that has recently become more popular with international visitors.
Crete
is the largest island in Greece, offering excellent value in the winter too. Chania is a major highlight, featuring one of Greece's best culinary scenes, in a charming town that was previously occupied by the Venetian and Ottoman Empires.
Travel to Syros Cheap
Play the credit card points game and use bonus point sign-ups for free plane tickets! There's a wide variety of banks offering bonus point sign ups that equate to free plane tickets. These days we rarely pay for international flights. If you have questions on travel hacking, leave a comment below or get in touch with us. We're happy to help!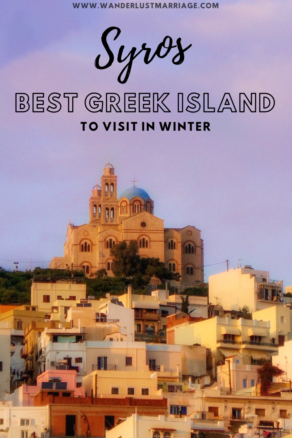 Have questions or something to add on travel in Greece? Leave a comment or email me at [email protected] and I can assist you! 
About the Writer and this Website
Alex Kallimanis is a UCF graduate who grew up in the Orlando, Florida area before living in destinations like Australia, the Netherlands, Ireland and east coast destinations like Boston and Washington, DC. As a travel journalist and travel consultant, I enjoy assisting readers with getting amazing experiences and value from their trips. I've visited 58 countries and counting.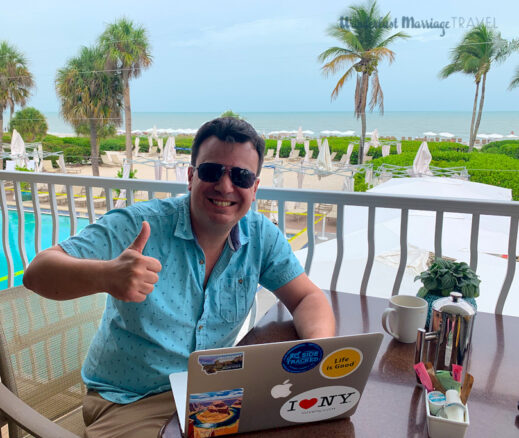 I'm also a Greek citizen that has made 10+ trips to Greece. My wife of nearly 17 years, Bell, is an Australian scientist working in cancer research. We first met in a hostel in Brugge, Belgium while backpacking Europe solo after college. You can read more on that story in our
about
page if you're interested. I encourage you to browse some of the other destinations we've covered for helpful tips. I also share advice in our
resources
page that could save you thousands on travel costs!
Disclosure: This article contains some affiliate links. We receive a small commission when you book or sign up through certain links and it costs you nothing extra. Thanks for supporting independent travel journalism during these challenging times for the industry.