Few people visit the Greek islands in winter because it's typically cold, but this brings good deals and a different kind of romantic feel. Many businesses shudder their doors for the season, often heading back to the main land or focusing on renovations. A hotel proprietor in Mykonos told us that "many business owners enjoy spending winter in Thailand because it is cheap and warm." So if you find yourself in Greece during this time, the Best Greek Cyclades island to visit in winter is the capital of Syros.
If you also stay in Mykonos in winter, like we did, it is virtually deserted, but you'll still pay higher prices for accommodation because it's the island that adorns the walls of Greek restaurants world wide, and is the name sake of many of them. We paid more for a run down hotel room in Mykonos with a view of concrete, than we did for a lovely little apartment in Syros, with a wonderful view of the town and harbor. And Syros is equally beautiful to Mykonos, and in winter it's a better mix of relaxed, but with more businesses open.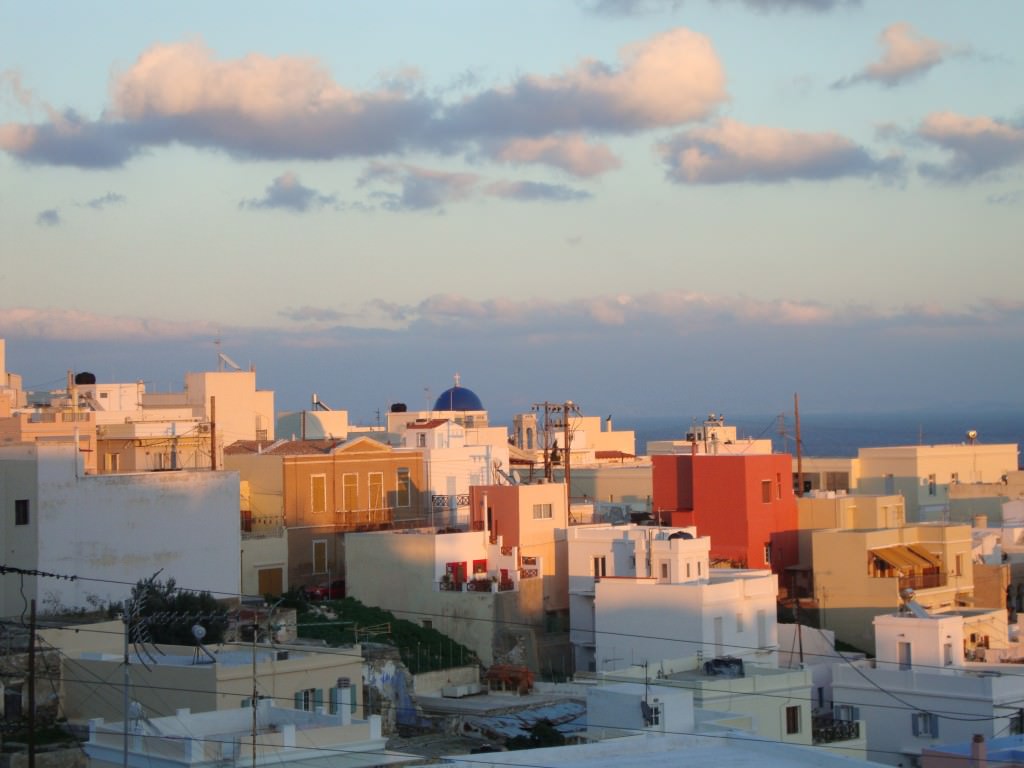 The town of Ermoupoli is not just the capital of Syros, but the administrative capital of the entire Cyclades island chain that includes Mykonos, Tinos, Ios, Paros and Naxos, to name a few of the 220 islands. This means that unlike Mykonos town, Ermoupoli is a fully functioning small town of 13,400 inhabitants. It's the perfect balance of size and relaxation, with enough restaurants, cafes and bars to keep a happy couple occupied for several days.

Ermoupoli is arguably even more beautiful than Mykonos' main town of 9,300 residents because the town rests on a higher mountain and is more colorful, while offering a similar view of the neighboring islands. Far off in the distance you can see Mykonos from Syros, and visa versa, along with nearby Tinos. When ferries are more frequent, it's easy to island hop over for Mykonos' famous summer night life, without having to overpay to stay there.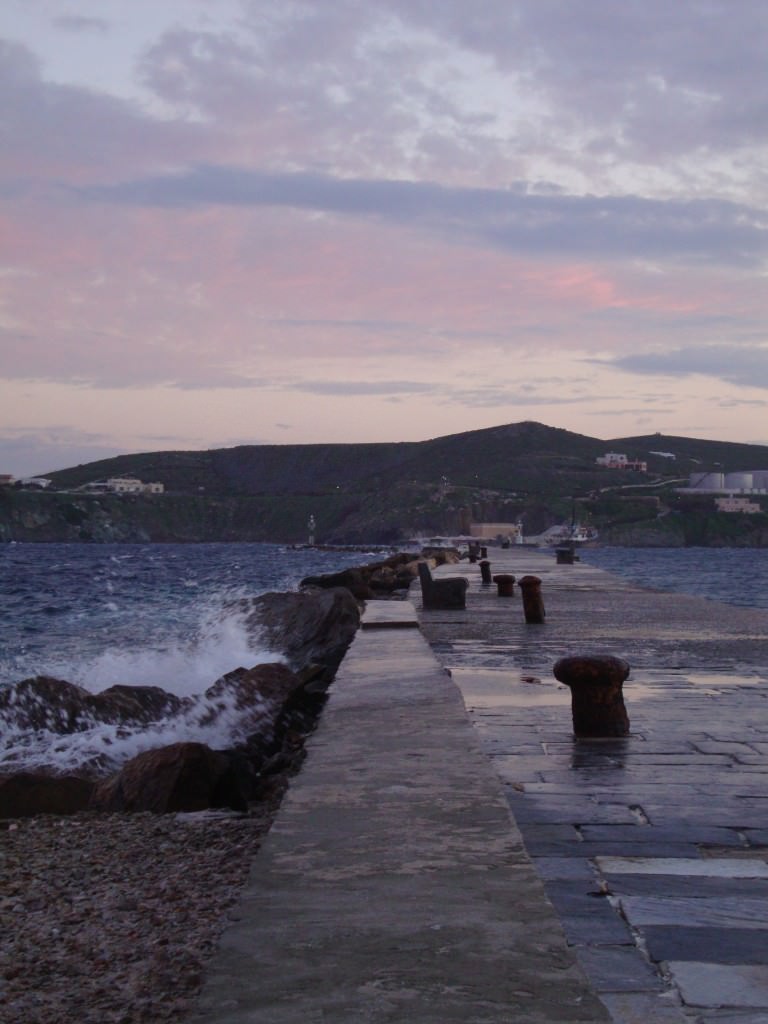 We nearly spent New Year's 2011 in Mykonos but were advised that Syros was the far better option. So we rented an apartment for 4 days and had a great time exploring the island and town. New Year's eve in Syros was a strange sight and we were forewarned ahead of time. Greeks like to spend midnight with their families. It's only
afterwards
that they go out. So
all
the bars were shut before midnight, with only a few restaurants remaining open. We found a small restaurant to open the new year and had a lovely meal with warm Greek style hospitality. Bell asked for a rakomelo, which is basically warm grappa with honey and spices, and frequently found in Greece. While it wasn't on their menu, just after midnight, the proprietor brought us some free of charge, as she had tracked some down from a neighbouring taverna and exclaimed "Kali Xronia!" (literally "Good Year" in Greek and what is said by everyone who wishes you well for New Year's).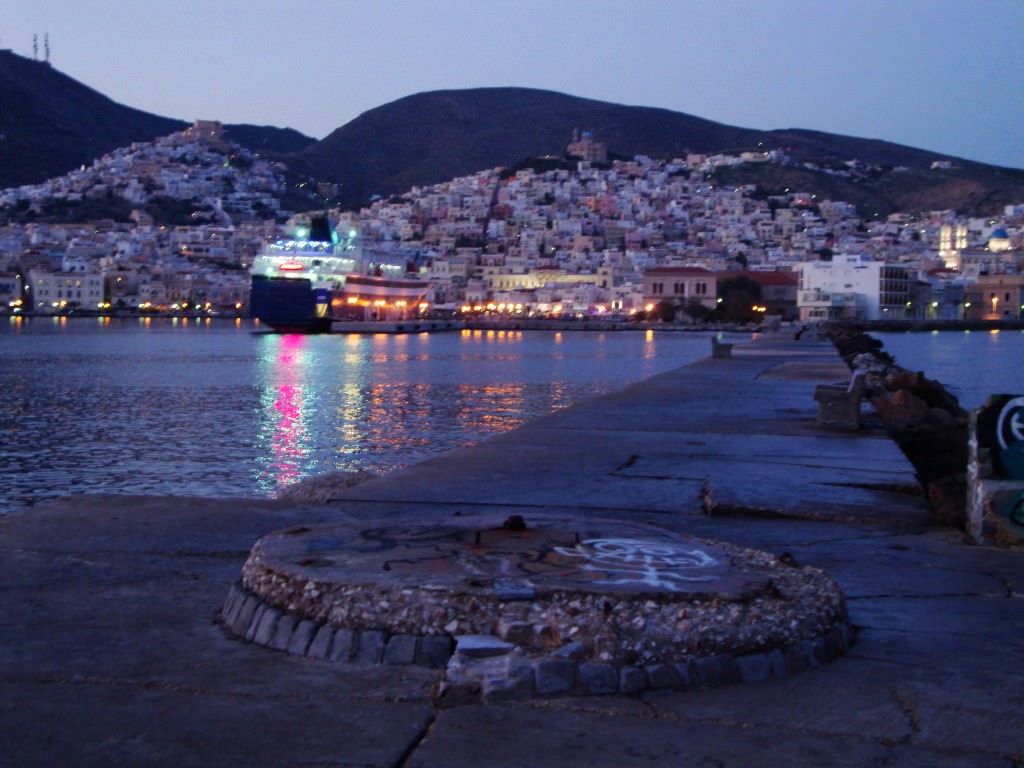 We left the restaurant at 12:30am and found a bar in the main square that had just opened for business. It was quiet when we arrived and we found a table next to the large window, with a great view of the excitement in the square. By 1:15am you could barely move inside and we were extremely lucky to have seats. Most people were well dressed and the vibe was festive. We stayed until almost 3am and moved to another bar on the opposite side of the square. By 4:30am the party had faded but was still going, comprised of virtually all locals. But we were fully spent and headed back to our apartment. The island had beaten us.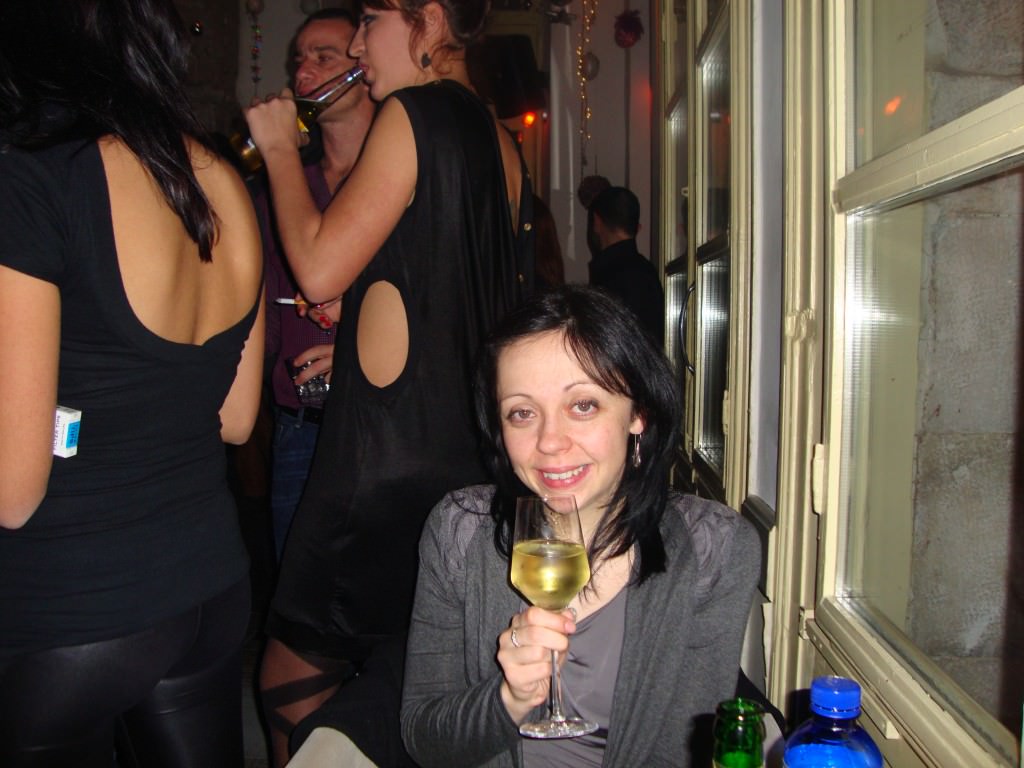 Bell and I both agree that our New Year's in Syros was one of our all time favorites. Unless you're in your early twenties, it beats a night out in Ireland which gets far too sloppy well before midnight. But that's a whole other story as Ireland is also a fantastic place to hang out, it just happens that we currently live here.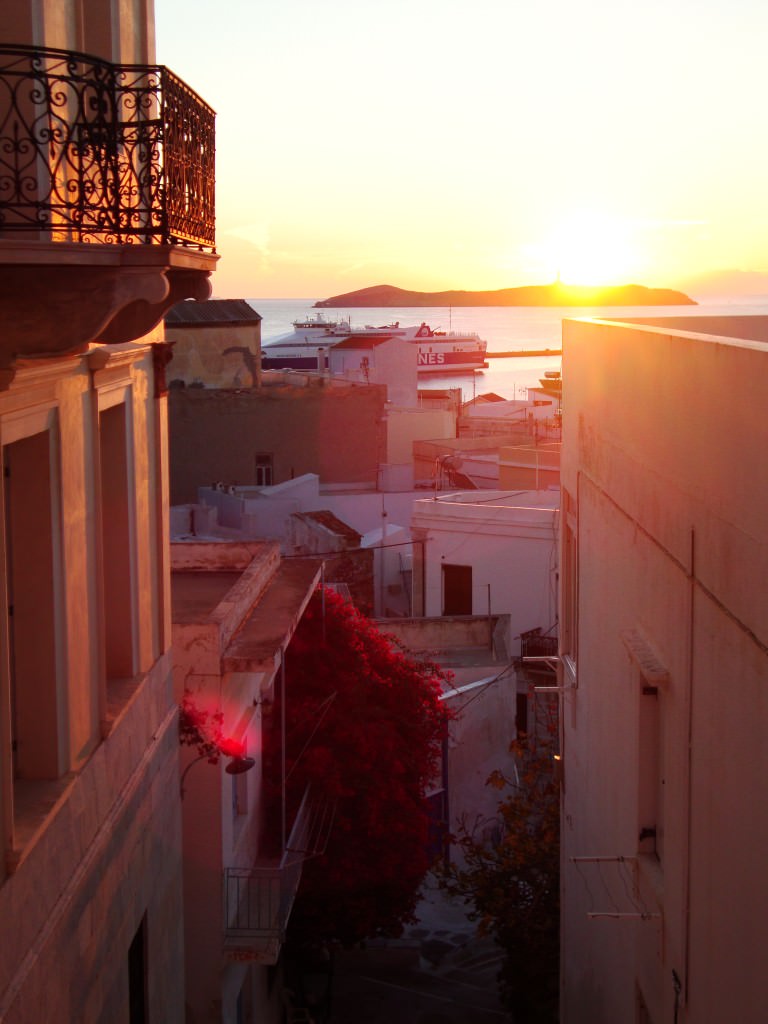 It's also worth noting that Mykonos gets very crowded in summer, and its prices are higher than anywhere else in Greece. So for some, like us, Syros would be the best Greek cyclades island to visit no matter the season. To learn more about the capital of the Cyclades, check out Matt Barrett's Guide to Syros.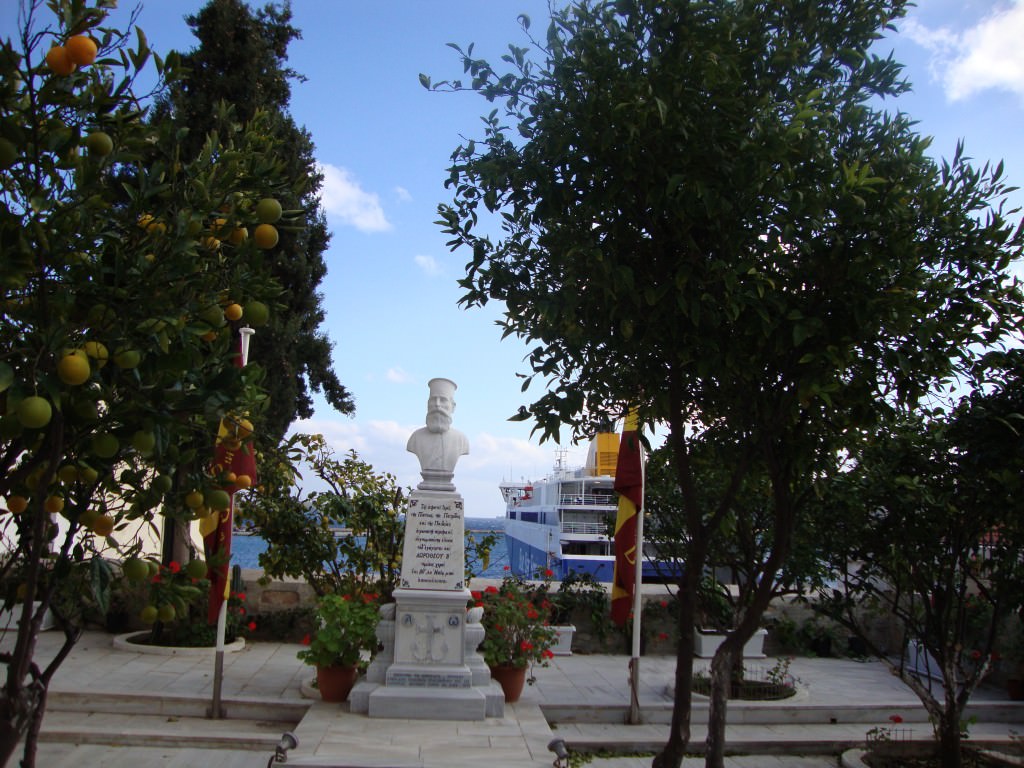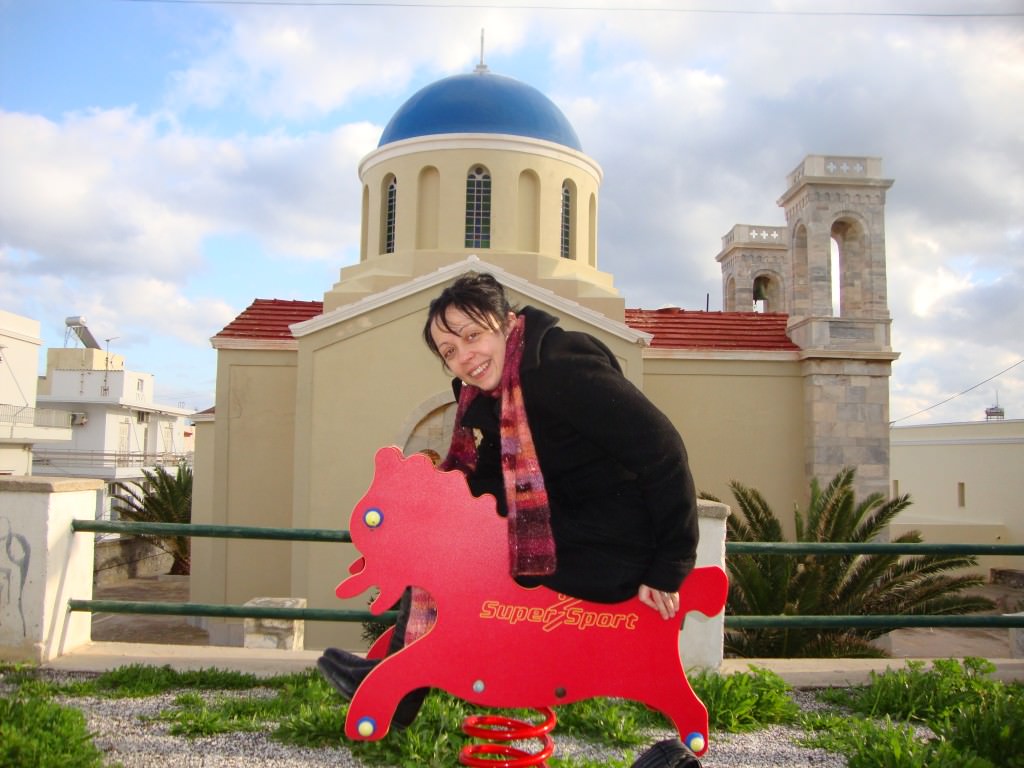 Where to Stay in Syros?
We usually find that booking.com offers the best hotel deals, especially in Europe, but even in North America. If you'd prefer to stay in an apartment over a hotel and have never used Airbnb, sign up here and receive $40 off your first stay over $75! That's an awesome deal, especially since Airbnb typically provides better value over hotels. Just be sure to book places with consistently good reviews!
Want to Travel to Greece for Free?
Play the credit card points game and use bonus point sign-ups for free plane tickets! The most popular card among travel hackers is the Chase Sapphire Reserve. The card also includes complimentary priority pass lounge access with free food, drinks and wifi. The annual fee seems steep at $450, but it includes $300 in travel credits. The 50,000 bonus point sign up is good for $750 in travel credit, sometimes enough for a free plane ticket to Athens from the United States! They'll also compensate you $100 for free Global Entry and TSA pre-check to skip airport lines.
If you don't travel very frequently, the Delta Skymiles American Express Gold Card is free the first year and just $95 each year after. They give a 40,000 point bonus after you charge just $1,000, so this is a great card. You'll typically need around 70,000+ miles for a free flight to Athens from the US, but you can earn these extra miles with everyday purchases. There are other perks to having the Delta SkyMiles AMEX Gold Card, like free checked bags on Delta flights.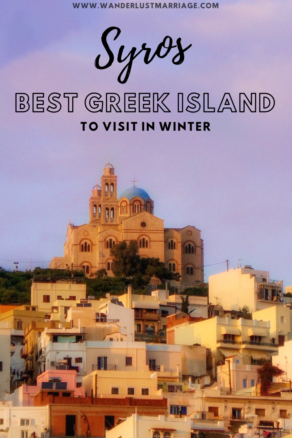 Have questions or something to add on travel in Greece? Leave a comment or email me at alex@wanderlustmarriage.com and I can assist you! 
Disclosure: This article contains some affiliate links. We receive a small commission when you book or sign up through certain links and it costs you nothing extra. When it suits you, please use them, as it helps us help you! We never promote any services that we don't use ourselves.