Being a quarter Polish, I had always wanted to visit Poland. I wanted to explore the last remaining segment of my heritage that I had yet to experience. With wonderful architecture, food, nightlife and centuries of interesting history, Krakow didn't disappoint. Here are tips on areas to stay in Krakow!
Old Town (Stare Miasto)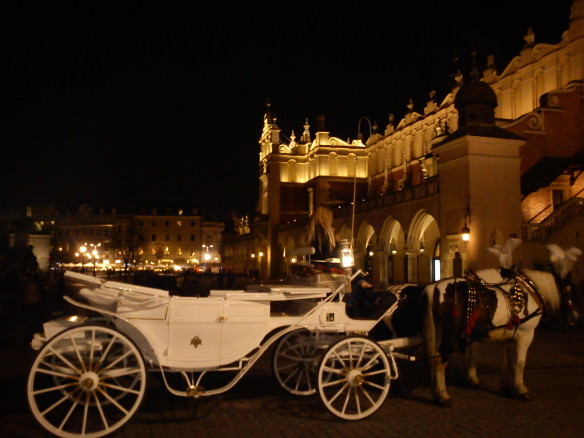 Apartment rental sites have great options in Krakow's Old Town (Stare Miastro), which is magnificent during the day and evening. But past 11pm there are some shady characters near the Main Market Square, particularly near St. Florians Gate on the north end, along Florianska street. If you are in a small group you're better off, but if you are alone like I was, perhaps stay south of the main square for better peace of mind.
Kazimierz (Jewish Quarter)
If you want to stay out late to enjoy Krakow's nightlife, I personally think the old Jewish quarter of Kazimierz is a better choice to stay than the Old Town (or somewhere in between the two). Kazimierz has one of the most eclectic mixes of funky bars and restaurants I have ever seen. It's less touristy so there are less scam bars, just great vibes and great value. You can also find great apartments in the Kazimierz area on apartment rental sites like only-apartments and Airbnb. Kazimierz is definitely one of the 5 must things to do in Krakow.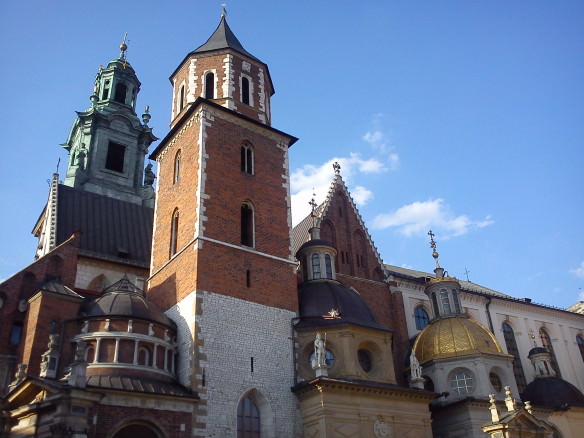 Krakow Apartment Rentals
Families and groups of friends especially will find the best value booking spacious apartment rentals over multiple hotel rooms. Hotels have higher overheads to cover the costs of their facilities and staff. Websites like booking.com also list great apartments, in addition to hotels.
Only-Apartments is also a great option for a comfortable short term apartment stay. In the past we used their website to book great stays in Budapest, Lisbon and Porto at a great value. All four stays have been great experiences!
Debniki: Tips on Areas to Stay in Krakow
I stayed in the Debniki area, at a privately owned apartment called "Ginger Cat," located just across the Vistula River from Wawel Castle. It's a quiet middle class neighborhood close to the center and safe to walk at night. Upon arrival, the owner's niece was waiting at the apartment with the keys. A map and some brochures were provided and she was happy to answer any questions I had about Krakow and the neighborhood. If I had any additional questions or problems I was free to call her, and she lived close by.
The "Ginger Cat" apartment was spacious, recently renovated, lovingly decorated, comfortable and extremely clean. There was a full kitchen with new appliances so I could have cooked, but I chose not to. Nice coffee for the drip machine and tea were also provided. Prices to stay at the Ginger Cat start at €40 ($44 US) per night, an excellent value.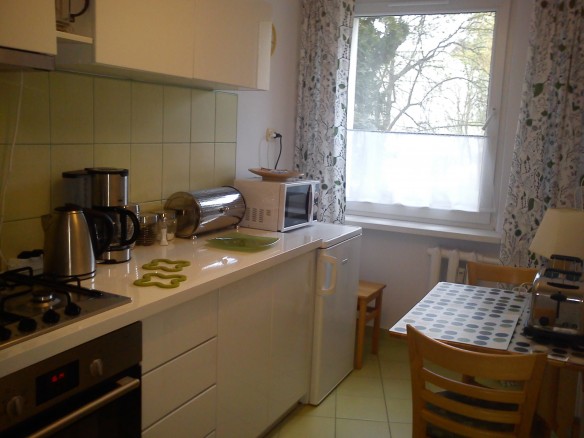 Grocery Store Shopping in Krakow
There was a grocery store less than a 2 minute walk from the apartment to get whatever I needed. There I found delicious lunch meats, vegetables and bread for snacking at very low prices. The grocery store was also stocked with a huge selection of fantastic Polish micro-brew beers that I had never previously encountered. That was quite special because the majority of bars in Krakow only serve lower quality mass produced beers, like Tyskie, which I can find at most Dublin grocery stores. Staying in Debniki at the Ginger Cat made me feel more like a local and provided better value. It's a great apartment to stay at if you want a relaxing time in Krakow as the neighborhood is very peaceful but still close to the center. A stay in Stare Miastro or Kazimierz will most likely be noisier at night.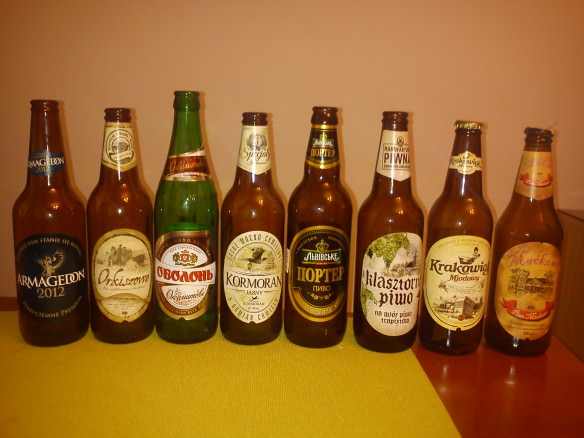 Taxi Tips in Krakow
The apartment was only a 15 minute walk from the south end of Stare Miastro, so it's walk-able for most. Taxis in Krakow are cheap, just be sure to negotiate roughly how much it will cost as a minority of taxis are scams. Be sure the rates are printed on the back windows of the vehicle and the car is an officially registered taxi company, otherwise you may pay far too much.
Standard taxi rates are 7 zloty (under 2 euro) for the first kilometer and roughly 2.30 zloty (60 euro cents) each additional kilometer. As I prefer to walk shorter distances, I chose to walk back to the apartment between around 11pm-midnight each of my 4 nights. It felt perfectly safe, but if you catch a cab from Stare Miastro to Debniki the fair price should be under 5 euro (including the taxi driver possibly taking you the longer way). I caught taxis to and from Central Train station with my luggage and each ride cost 20 zloty (5 euro). A taxi from the airport *should* cost around 80 zloty (20 euro). Prices to stay at the Ginger Cat start at 40 euro per night.
Uber in Krakow
Update, June 2017: Uber is now available in Krakow! If you've never used Uber before, you should. It's cheaper and more convenient compared to taxis. It is a good way to minimize your chances of falling victim to one of the possible scams in Krakow.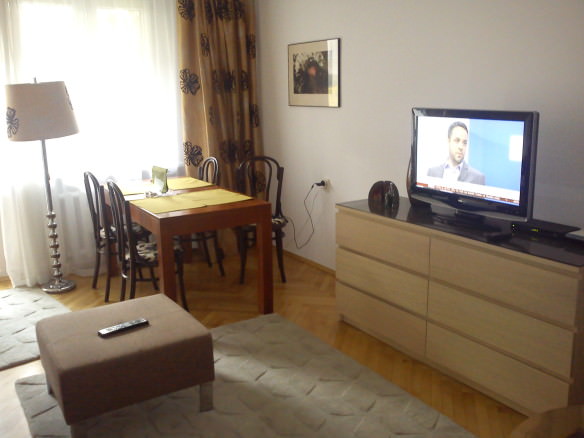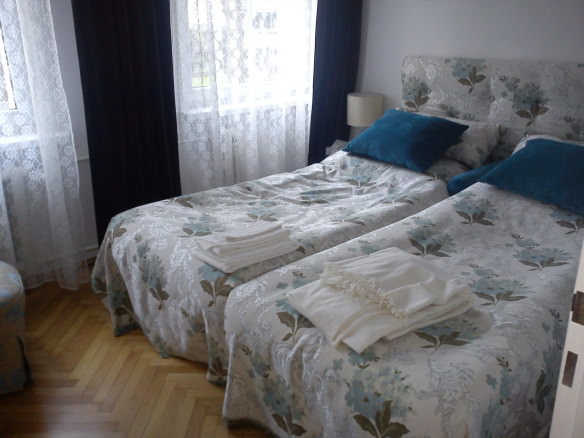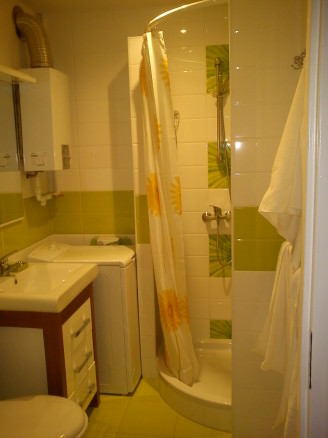 Short term apartment rental sites provide outstanding value, where you get a kitchen and comfortable living room for less than a basic hotel room. Check-out is sometimes flexible in your favor if no other guests are arriving that day. Nobody had booked to arrive the day I was departing Ginger Cat, so the owner informed me I could check-out of the apartment at whatever time I wanted.
Another great thing about booking through only-apartments is that you are usually helping to support individuals over large hotel chains. We know which one we prefer to support when possible, and only-apartments and Airbnb have loads of great privately owned apartments listed in many fantastic European destinations and elsewhere around the world. Feel free to reach out if you need any additional advice on planning a trip to Krakow!
Disclosure: only-apartments provided this stay free of charge as a thank you for the positive experiences we previously wrote about when paying out of pocket for apartments in Lisbon, Porto and Budapest. Thanks to Maike Mocikat and Estela Franco for their gracious assistance. Also, this article contains some affiliate links.