The Christmas lights of Boston are currently putting a little warmth into the hearts of residents and visitors. Alex and I believe Christmas lights and Christmas markets were created to make people feel happy in the days leading up to the shortest day of the year. And they certainly offer a pleasant distraction on cold dark days.
In the US, Christmas markets are harder to find compared to many European cities, but beautiful light displays are plentiful. The origins of lighting a Christmas tree date back to upper class homes of Germany in the 18th century, where residents lit their trees with candles.
Here are some of the best places to enjoy Christmas lights in Boston, with tips on visiting these popular areas!
Newbury Street
If you are in Boston over the holidays, take a stroll down Newbury Street. Newbury St. has several high end shops and restaurants and is very pretty to take in the holiday spirit. It's also worth popping into one of several commercial art galleries that dot one of Boston's most exclusive streets. And you can further warm up over a nice coffee and pastry at a lovely cafe like Thinking Cup.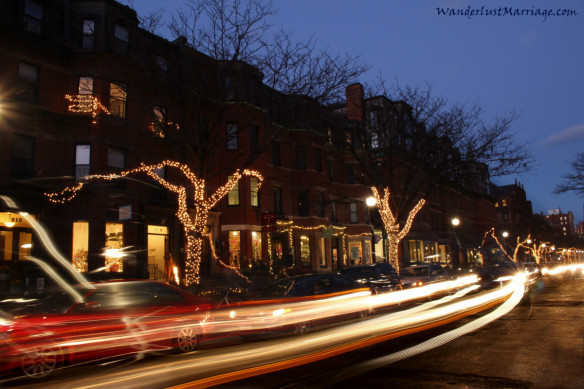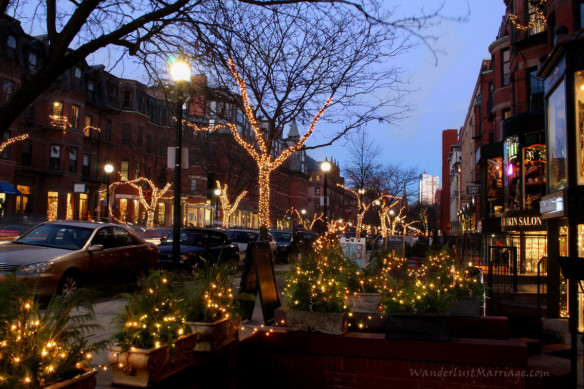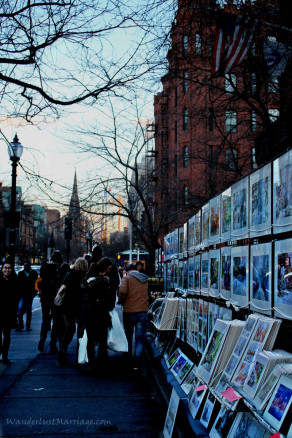 Copley Square
Copley Square has lights and music projected on the Boston Public Library. If you're feeling a little chilly again, which is highly likely during Boston winters, pop into the library, as it one of the most beautiful ones you'll come across. The Boston Public Library at Copley features free temporary exhibitions, and until March 27th, 2016, the exhibition is on 'Women in Cartography: Five Centuries of Accomplishments."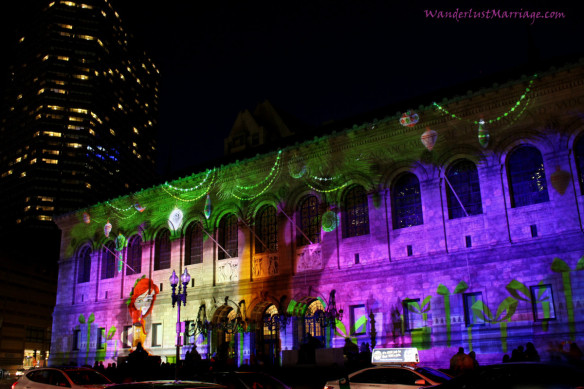 Boston Public Gardens
Boston Public Gardens are always beautiful, regardless of the season, and at the moment the main path from Newbury St. through Boston Common is lit up with lights and feels magical. Boston Common was established in 1634 as America's first public park and the adjacent Boston Public Gardens were founded in 1837 as America's first public botanical garden. In summer you can take swan boat rides in the public gardens, but for now, just enjoy the lights!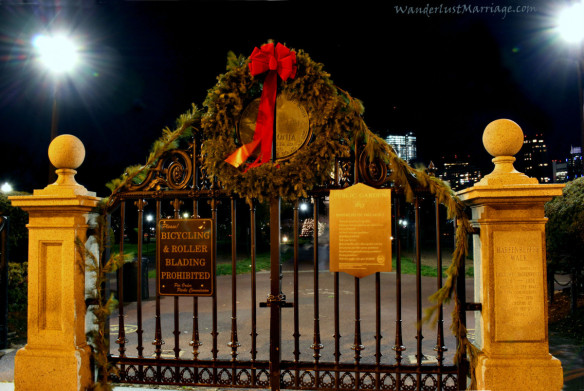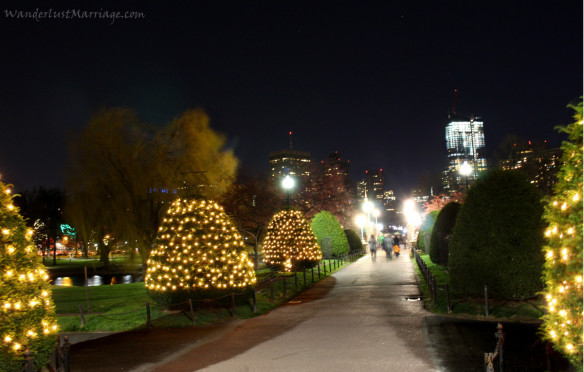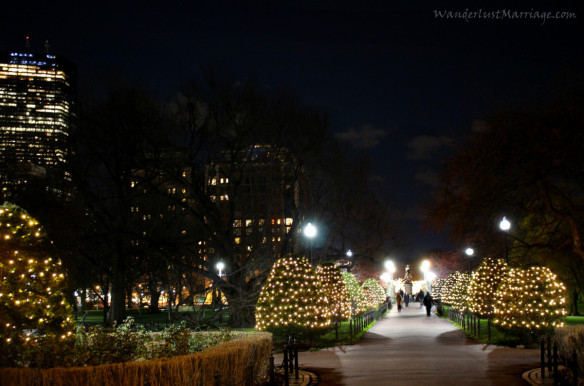 Boston Common
Boston Common offers beautiful views of the city skyline, and particularly when there's a light sheet of snow, the contrast with the Christmas lights is dazzling. The Frog Pond is great for ice skating among the holiday lights, but can be a little crowded this time of year. In summer we love packing a picnic or just grabbing some Vietnamese banh mi sandwiches in nearby Chinatown and enjoying them in the Common or on the pond of the Public Gardens.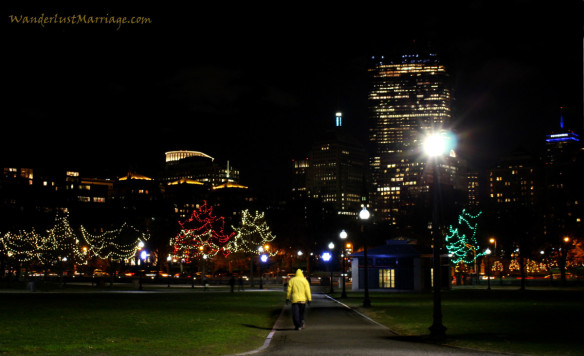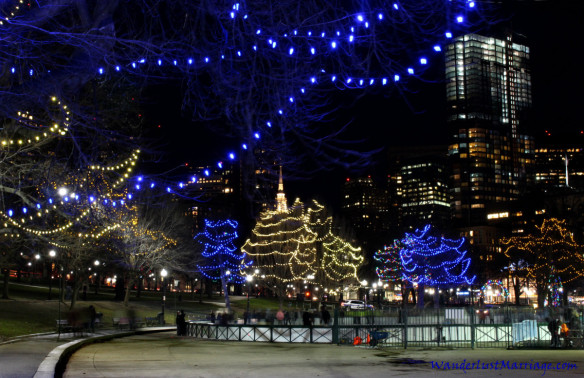 Faneuil Hall Marketplace
Historic Faneuil Hall Marketplace, which dates back to 1743 has a light show too. Blink! is a state of the art light and sound extravaganza featuring music from the Boston Pops. We didn't make it down there to take photos, with the wind chill creating below freezing temperatures this past weekend, this was the best that could be documented this year. For Christmas itself we're escaping to Florida to spend time with family, friends and some warm sun!
Boston Hotels
If you're visiting Boston for the Christmas lights, a great place to stay is The Langham, Boston. The hotel offers a luxury stay in the center of the city, walking distance from Boston's most popular attractions. We loved The Langham, Boston's all you can eat chocolate bar, which you read our article on.
Need tips on visiting Boston during the Christmas season? Leave a comment below or get in touch by email at alex (at) wanderlustmarriage.com