This past September I guided a small group on a week long tour of Belgium and Holland. I was inspired to organize this because we previously lived in the center of Amsterdam for over 3 years and know one of Europe's most beautiful and intriguing cities really well. And during those years, due to the easy availability and low cost of Belgian and Dutch craft beer, I became a beer expert in the region. Sure, it's hard work trying virtually every Belgian beer, but somebody has to do it!
Belgium holds a special place in our hearts because we first met in Bruges and have traveled the country extensively, impressing even some Belgian friends with our knowledge of the nation. So I knew I could offer a good tour, and while we didn't sell as many spots as we would have liked, there were some advantages in terms of flexibility by having a group even smaller than 12 people.
In addition to having more flexibility compared to large tour groups, we visited some great places where you absolutely can't squeeze in a group of 30 people. People on the tour were happy with the activities and that we weren't touring in peak summer season, but close enough to enjoy some warmer days. In the beginning of the tour we were really unlucky with rain, but that's the nature of visiting Belgium and the Netherlands. These countries produce a lot of wind power for a reason, and you typically don't visit to lie on the beach (though you can do this in both countries in summer…if you're lucky with the weather). Regardless, if you just want to work on your tan there's better places to do it.
Brussels
This is where we kicked off, staying at the sleek, comfortable and popular Motel One. This modern hotel chain was chosen because it's rated highly and also has a great breakfast. The beds are comfortable, which was especially nice for those who had just flown in from the US and were battling jet lag at the start of the tour.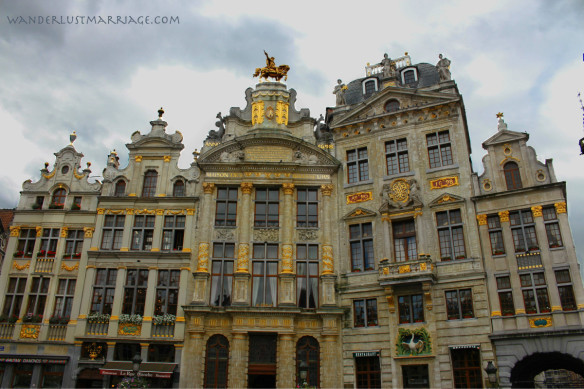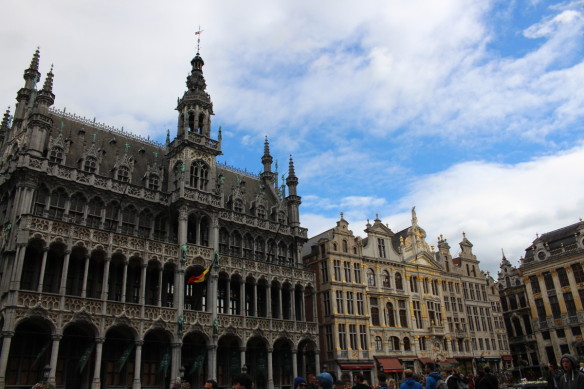 The Grand Place is truly one of the most magnificent squares in all of Europe. It never ceases to stop impressing during the day, and even more so lit up at night. Asides from the Grand Place highlights included a tour of the
European Union Parliament
,
Royal Museum of Fine Arts
 and touring the unique lambic brewery at
Cantillon
. And everyone enjoyed lots of delicious food, chocolate, beer and traveling elsewhere in Belgium!
Bruges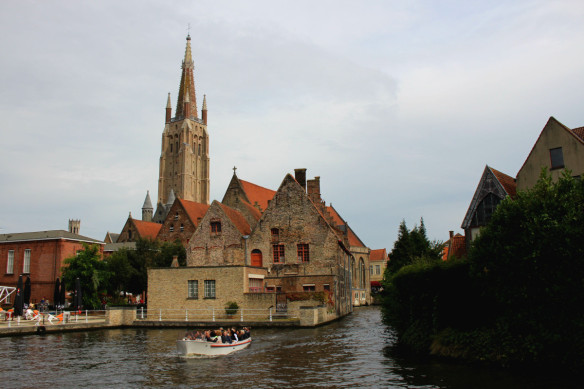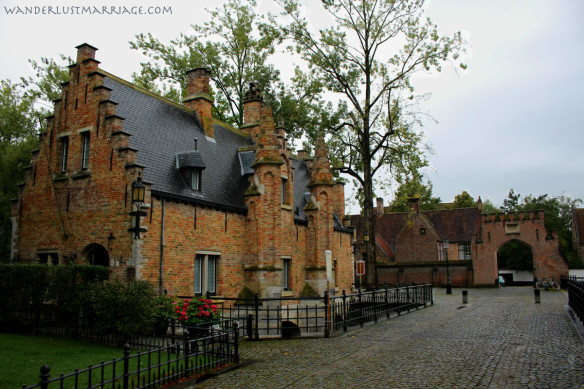 If you can avoid Bruges on weekends, especially during warmer months, you should do so because crowds in certain areas can now make this gorgeous town resemble the Magic Kingdom at Disney. This is why I planned to take my group on a Tuesday, so we could avoid the hectic crowds.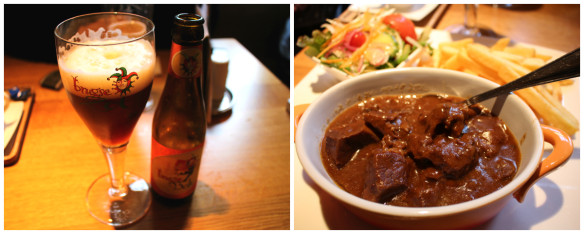 Bruges also has a fantastic square, is lovely to stroll and the
De Halve Maan Brewery
is excellent. My group really enjoyed touring this historic canal side brewery that has a wonderful rooftop view of the city, delicious beer and quality food. While we didn't climb the Bruges Belfry as a group, this was one of my recommendations for the group to partake in during their free time in the city.
Antwerp
Because the group was small, I decided that we should stop in Antwerp on our way to Amsterdam. Belgium's second biggest city is the diamond capital of the world, and has the grandeur to suit that status, but is also not overly touristy. We walked through the beautiful old town, had a drink in the square and visited De Vrouwekathedraal (Cathedral of Our Lady), the biggest church in the Low Countries.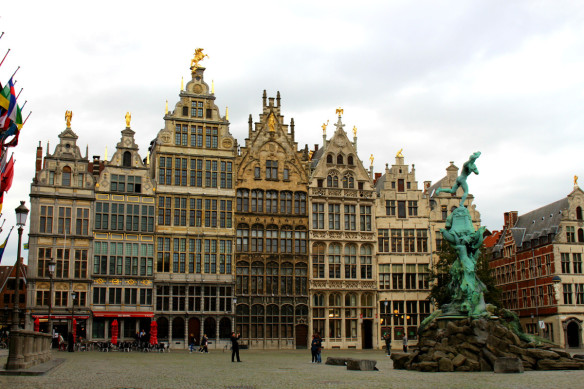 For beer lovers,
Kulminator
is a fantastic pub, but as we only had a few hours in Antwerp I felt it was better to skip this spot because there were excellent pubs in Amsterdam to visit in the evening.
A one way stop in Antwerp is easy because you can put your luggage in safe lockers in the train station for 5 euro. We only spent three hours in Antwerp but this is enough time to see a few highlights and the group was happy we made the stop.
Amsterdam
It was great guiding a group through our old home town, and the city we consider to be the prettiest we've lived in. In terms of sightseeing, highlights included a canal boat cruise, the Rijksmuseum and the Van Gogh Museum. We also toured the Red Light District as a group, drank delicious house brewed beer at great venues like De Prael, and enjoyed tasty treats like fresh stroopwafels (syrup waffles), an assortment of the best Dutch cheeses and other treats at the Albert Cuyp Market. We also ate a couple fantastic meals together, including one of our favorite canal side restaurants in Amsterdam, De Haven van Texel.
One knock against Amsterdam these days is how touristy it has become. In 2014, Amsterdam had 9 million visitors, which is nearly double from 5 million that visited in 2008. While we didn't visit in peak season, Amsterdam was still very busy on the third weekend of September.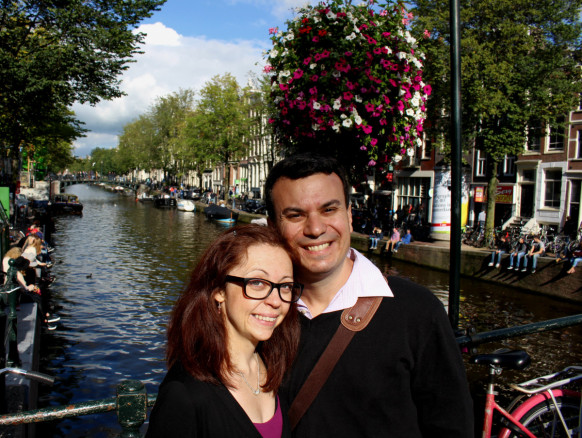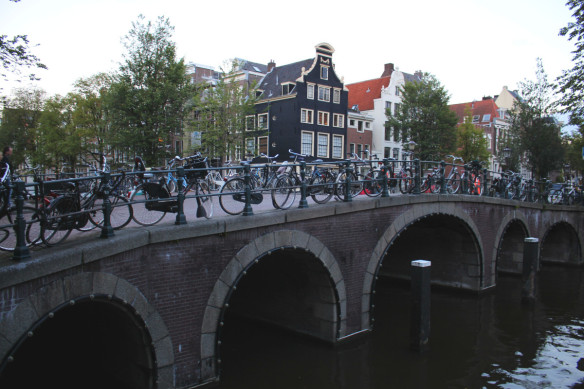 Would I Organize a Tour of Belgium and the Netherlands Again?
I'm open to it. But I'll be honest in saying I wa disappointed that I didn't receive any assistance from the Belgian tourism board when I reached out to them. They never acknowledged our emails or tweets regarding the tour and have acted cold towards us at previous travel events like World Travel Market in London. Asides from Bell and I meeting in Belgium, we've helped promote the country and organized business on the nations behalf solely because we love the place. So the actions of the tourism board are unfortunate.
Dutch officials and writers were much friendlier and helpful in terms of their support of this tour (which wasn't difficult in comparison to Belgium). I received personal updated tips from the Dutch consulate in Washington and the IAmsterdam tourism board provided some assistance. I also received some fantastic tips from several Netherlands based bloggers and writers, and I want to extend a special thanks to Jessica Lipowski for her enthusiastic assistance. Keep your eye out for her upcoming book featuring 66 Amsterdam restauranteurs from around the world, who run 63 different restaurants in the city.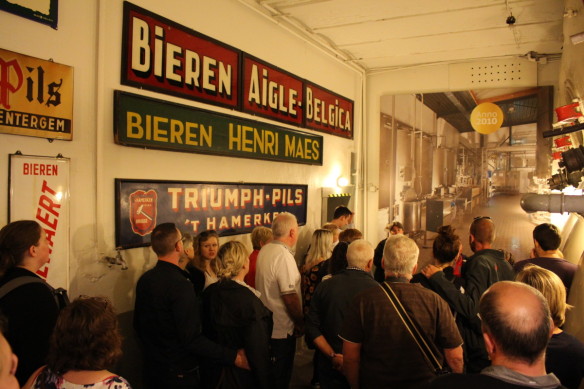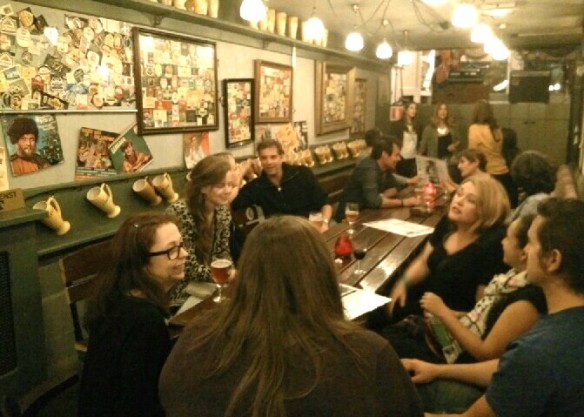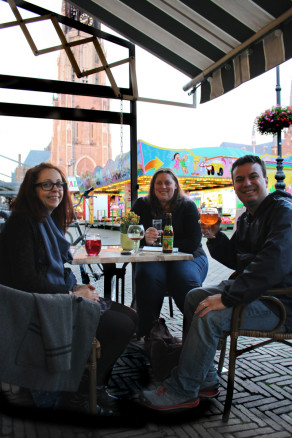 What Would I Have Done Differently?
When I initially announced the tour 6 months in advance I said I wouldn't do the tour if there were less than 5 bookings 10 weeks before the tour began (as I had never organized a tour like this, I needed to gauge interest). But I think this created uncertainty in the booking process, so by the time I officially announced the tour would be happening, it was already summer and lots of people were already taking their vacations.
I believe the sooner you can announce a tour the better, up to even a year in advance. That way anybody who is interested has plenty of advance notice and time to plan. It's also important to be decisive on the decision. So my biggest regrets in terms of organizing this tour are not announcing a couple more months in advance and saying from the beginning that the tour was definitely happening.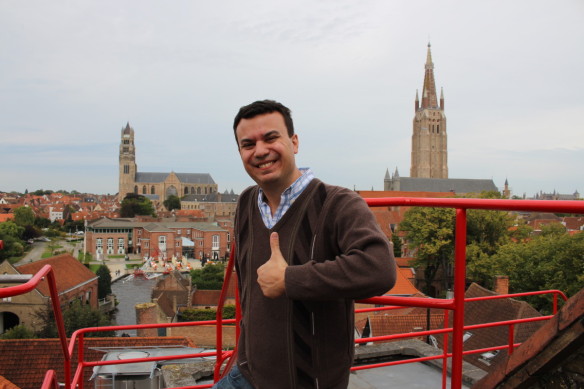 What's the Next Tour?
I'm deciding whether to organize a group tour of Greece later in 2016. I know this would be a great tour because it's a beautiful country with some of the friendliest and most hospitable people on the planet. My father was born in Greece, I still have family there, and because of this I've gotten to know the country really well over the years. I already have a great itinerary mapped out and my plan is to work with professional Greek guides that are experts in their respective fields. I learned some important lessons from my tour of Belgium and the Netherlands and I'll be sure to implement them in the next one!