We've lived in Boston over a year, and have enjoyed slowly discovering this great American city in our free time (and when we're not freezing our butts in winter). This past weekend we were invited to partake in the 'Boston TV and Movie Sites' bus tour, by On Location Tours, who also offer a Movie Mile walking tour in Boston, in addition to a huge array of movie and TV tours in New York City. It was an entertaining 2 and 1/2 hour tour and our guide, actor Alex Gettlin, who recently relocated from Los Angeles and also performs stand up comedy, made sure we all enjoyed some big laughs in addition to touring famous movie sites in Boston.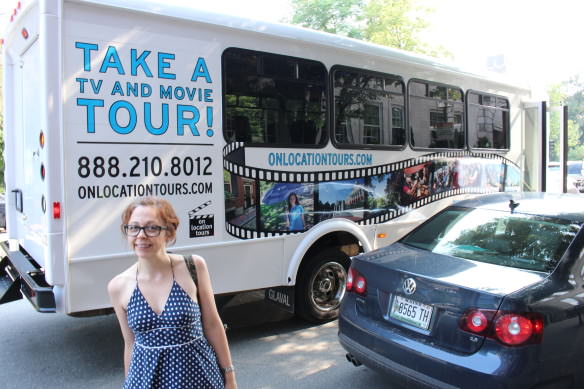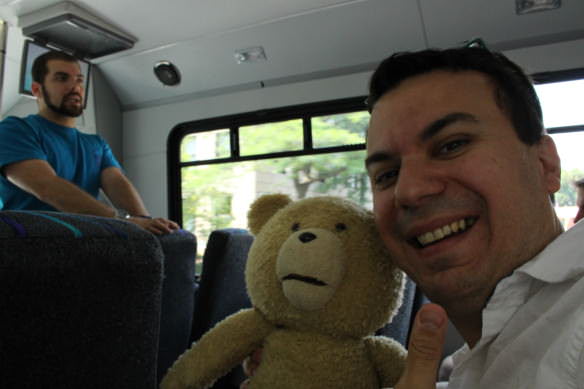 We were picked up by an air conditioned bus at a convenient central location next to Boston's Public Gardens. While driving around Boston's historic city center, our guide pointed out locations and played clips from various movies that were filmed at each location. We also drove by Fenway Park, America's oldest ballpark dating back to 1912, where the Red Sox happened to be playing their arch rival, the New York Yankees. We could see fans sitting on top of the famed Green Monster, in addition to crowds of people buzzing around the concourse. Several great films have been shot at Fenway, and it was special to watch a 'Field of Dreams' clip while driving past the action of the real game.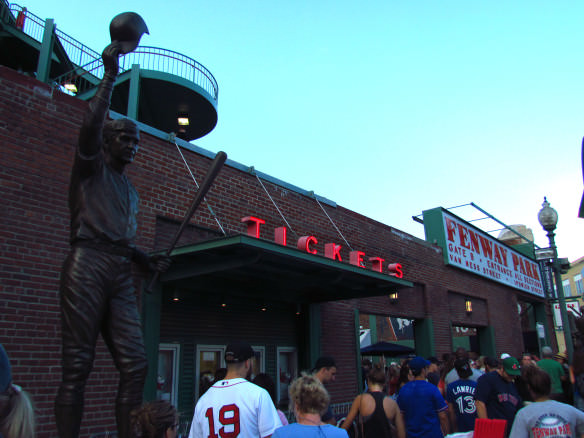 "The people on that bus there look kinda miserable" our guide Alex said at one point, in reference to a bus from a different tour company that was stuck at a traffic light next to ours. "That bus doesn't have air conditioning" I replied back (drawing some laughs from the rest of the bus). A lot of the tour companies in Boston have open air buses, which is fine on certain days in Boston, but given temperatures were around 90 fahrenheit (32 celsius), we were really glad we were in an air conditioned bus. An open air bus wouldn't work for this kind of tour anyway since traffic noises are distracting from watching film clips that match the surrounding scenery.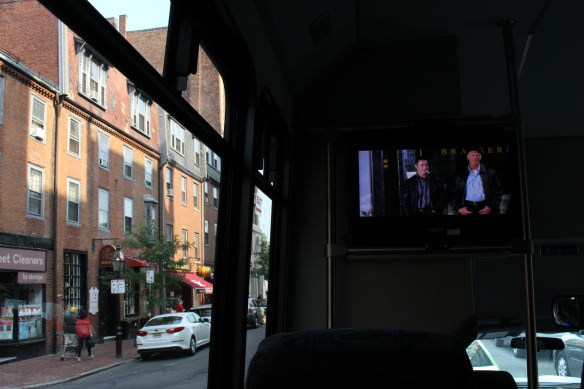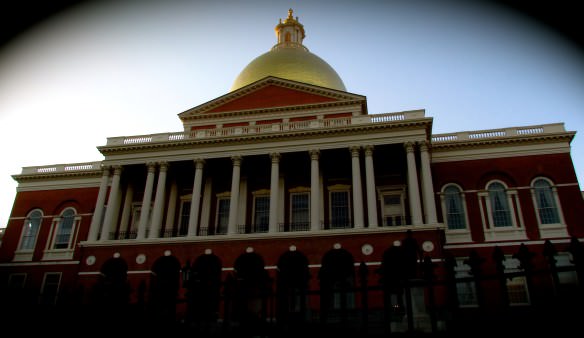 One thing we'd advise before taking this tour- be sure to have already watched at least a few of the major films discussed on the tour- particularly 'The Departed', 'The Town', 'Ted', 'American Hustle' and especially 'Good Will Hunting.' You'll get a lot more out of the tour this way. Since 'Good Will Hunting' is on Netflix, we re-watched the movie after we came home and really enjoyed it. Especially since we'd also just hung out in Cambridge over the weekend, meaning we pretty much went almost everywhere featured in that movie (Cambridge is not included in the tour, but it's easy to visit on your own by catching the red T line to Harvard Station from the center of Boston).
The major stop on the 'Boston TV and Movie Sites Tour' was L Street Tavern, the main hangout of Will and his friends in 'Good Will Hunting.' We'd been meaning to visit L Street Tavern for awhile, especially after Robyn Williams tragically committed suicide this winter, but temperatures in Boston at that time were abysmal. The South End of Boston, or "Southie" as it's affectionately nicknamed, is a predominantly Irish American neighbourhood that was once known for being downtrodden and riddled with crime.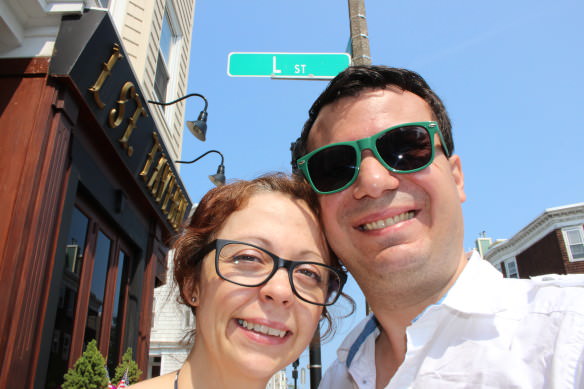 In recent years, Boston's South End has seen a major rejuvenation, as has the L Street Tavern itself. In 'Good Will Hunting,' which was filmed in 1997, the pub was a very worn looking working class establishment. Times have changed, as the worn tables featured in the film have been replaced by new tables covered in memorabilia photos from the movie. While the L Street Tavern has been completely remodelled (asides from the bathrooms), the pub is extremely proud of its connection with the film, as it should be. And while our small tour bus stopped in for an optional beer, the pub is out of the way for most tourists, and generally doesn't draw the same touristy crowd that Cheers does. Our guide even brought in the stuffed bear from the movie 'Ted,' for those who wanted to take photos and combine two films in one!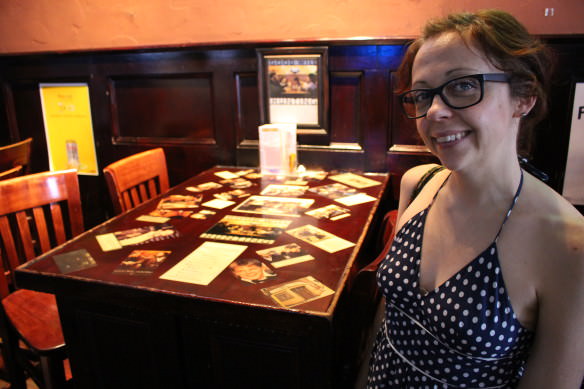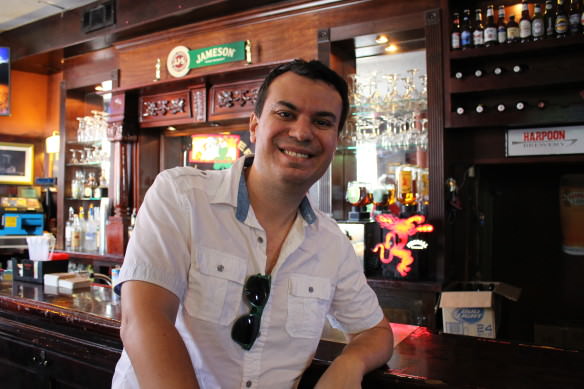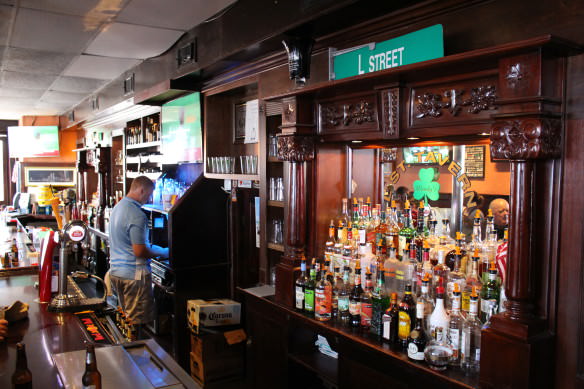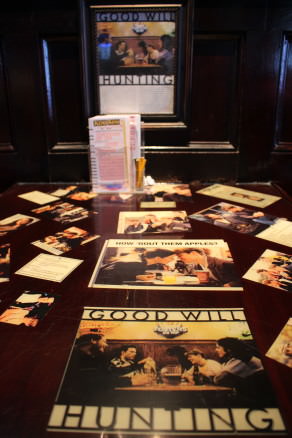 The only other time we disembarked from the bus was in the neighborhood of Charlestown, to view a staircase featured in the film 'Blown Away,' which also offers a nice view of Boston from the top of the stairs. Ideally, one more stop would have been nice, but Boston traffic is pretty crazy and for several scenes shot in the center of Boston, it's easy to return afterwards on foot for a closer look. The tour ended when the bus dropped us off close to where we were picked up, in front of the original Cheers (otherwise known as The Bull and Finch pub), featured on the hit TV show from 1982-1993. So in a way you could say there were 3 stops. As we'd previously visited Cheers, we didn't go inside on that occasion but several people from our tour did. While obviously touristy, Cheers is still a good pub to grab a drink and their food is better than we expected it would be on prior visits, while taking guests from out of town.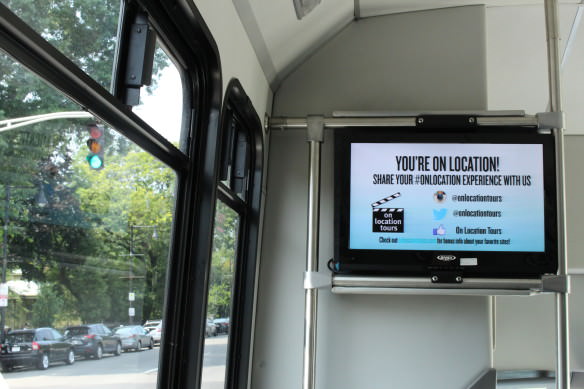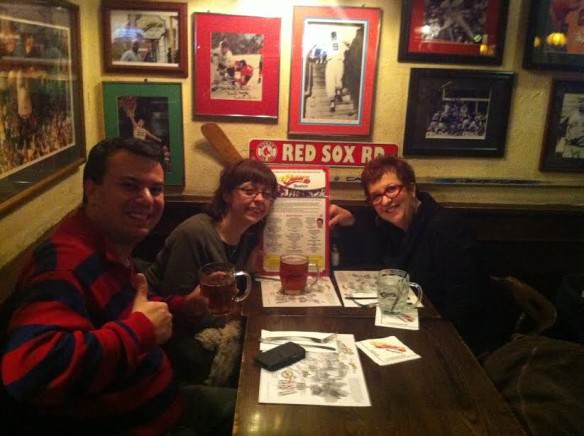 Who's the 'Boston TV And Movies Sites Tour' For?
– Obviously movie buffs. Several multi-award winning films are highlighted during the tour. A couple teenagers who were huge movie buffs thoroughly enjoyed themselves and knew some obscure trivia that our guide threw at us.
– People who don't get around very well. There's very little walking involved on the 'Boston TV and Movie Sites' tour. The main stop was at L Street Tavern, and so many great sites in Boston are highlighted from the bus, including Boston Harbor, where the Boston Tea Party took place, the Boston State House, Fenway Park and many other historic buildings.
– People who want an air conditioned tour of Boston in summer.
Who's This Tour Not For?
– People who aren't really movie buffs. While we learned some interesting facts about Boston outside of the film industry, including some historical facts and tootsie rolls Boston origins (our guide tossed us tootsie rolls for answering questions correctly), the tour is primarily focused on movies and TV.
– People who haven't seen at least a few of these films: 'Good Will Hunting,' 'Ted', 'The Departed', 'The Town', 'Field of Dreams', 'Mystic River', 'American Hustle', 'Blown Away' & 'The Boondocks Saints.' There's a lot more films that are discussed and have clips shown on TV during the tour, but these are the major films involving this tour.
– People who prefer walking tours. If you're a movie buff that prefers walking tours, you should instead consider On Location's 'Movie Mile Walking Tour' which runs seasonally from April until October 31st. Among other places, the Movie Mile tour stops at the Athenaeum, one of the oldest private libraries in the country, where several films have been shot, and is a truly beautiful place.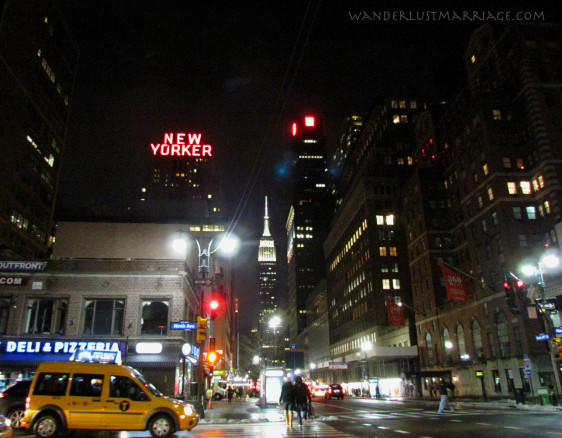 On Location's New York City Tours
In addition to the two seasonal TV and movie tours in Boston, On Locations Tours offers around 10 different tours in New York City, including the 'NYC TV and Movie Tour', 'Sex in the City Hotspots', 'TCM Classic Film Tour' and many more. We're looking forward to experiencing the 'Romantic Movie Moments Tour' on our next visit to the Big Apple and sharing it with readers.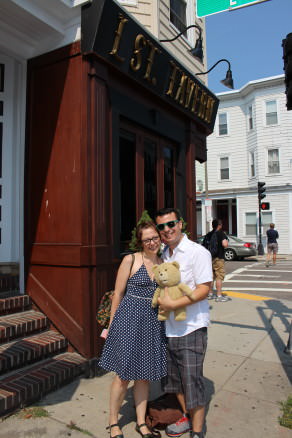 Disclaimer: While we were graciously invited to partake on this tour complimentary of On Location Tours, all photos and opinions expressed here are our own.