Next on our list of day trips from Dublin is Malahide! Malahide is north of Dublin and home to Malahide castle, one of the draws for our particular visit to the seaside town. Alex was excited to see what he called a "Mario Brother's style castle", which to be honest is a little how this particular castle looks. Though he was a little disappointed not to see Mario, Luigi or the Princess jumping about and felt that a recreated battle against King Koopa could really spice things up. But I digress and this shouldn't discourage a visit to this castle, parts of which date back to the 12th century.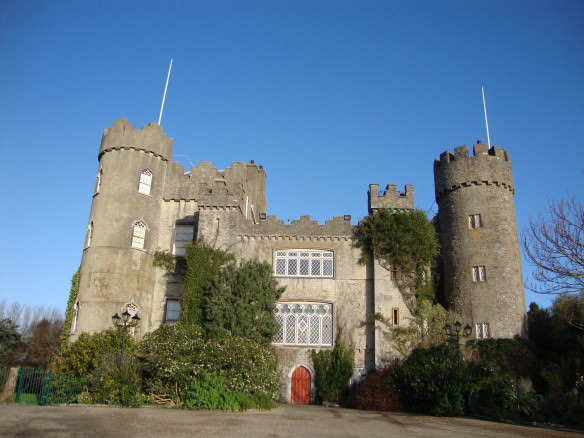 Malahide Castle History and Tickets
The Talbot family resided in their castle from 1185 until 1973, which is a really long time to live in a castle. The castle was sold in 1975 to the Irish State. Now the public can visit the castle, which is open 7 days a week, but tickets must be booked 24 hours in advance on the Malahide Castle website. An adult ticket is 12 euro ($15.50 USD) and children 8 euro ($10.50 USD). Alex and I didn't book in advance and didn't go inside, but it is a great chance if you are only in Ireland for a short time to experience visiting a castle. If visiting the castle isn't your thing, it is certainly worth walking through the 250 acres of parkland that the castle is located on, for free.
Malahide Luxury Hotel
After a walk around the park and castle, the town of Malahide has some wonderful places to enjoy. The Grand Hotel Malahide is well worth swinging by for at least a drink. Alex and I enjoyed a nice coffee in the foyer and watched the dismal weather outside pass by. It is a cozy place when the rain hits, and being that it is Ireland, it probably will!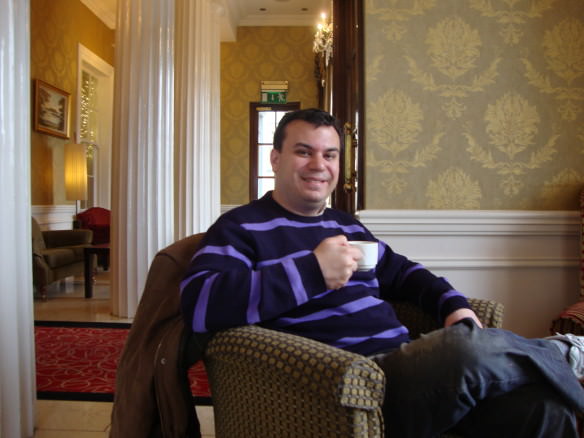 As the hotel is located right on the beach, after our warm coffee and the sun's reappearance, we ventured for a stroll. As it was a cold day, there weren't many people out and we enjoyed the beach pretty much to ourselves. But given that Malahide is close to Dublin, we're sure that on a warm day the beach would be busy!
Grand Hotel guests can enjoy their 50 feet swimming pool, a spa bathtub and a steam room. Some rooms feature sea views. The 4-star hotel is just a 10 minute drive from Dublin Airport too.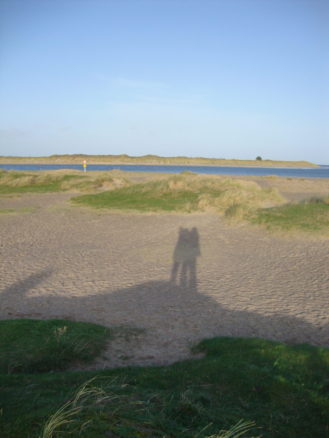 Malahide Fish N'Chips
After a brief walk along the beach we enjoyed some delicious Irish staples at Duffy's, fish n' chips and shepard's pie, washed down with cold pints of Beamish and Guinness, before jumping back on the train to Dublin.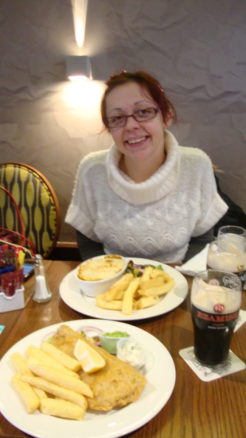 Malahide is around 20 minutes on the train from Dublin. To get there, you can catch the
DART
 from any of the centrally located stations, including Connolly station, and a return ticket will cost 5.60 euro. Does anyone have any other recommendations for things to do in Malahide?