Denver is the capital of Colorado and known as the mile high city because it is exactly one mile (5280 feet or 1609.3 meters) above sea level. It's a great sports town, with all four major US sports teams represented. Resting at the foot of the Rocky Mountains, Denver is close to picturesque sites like Red Rocks and Rocky Mountain National Park. Whether you're visiting for vacation or a conference, here are some great tips for Denver day trips and things to do!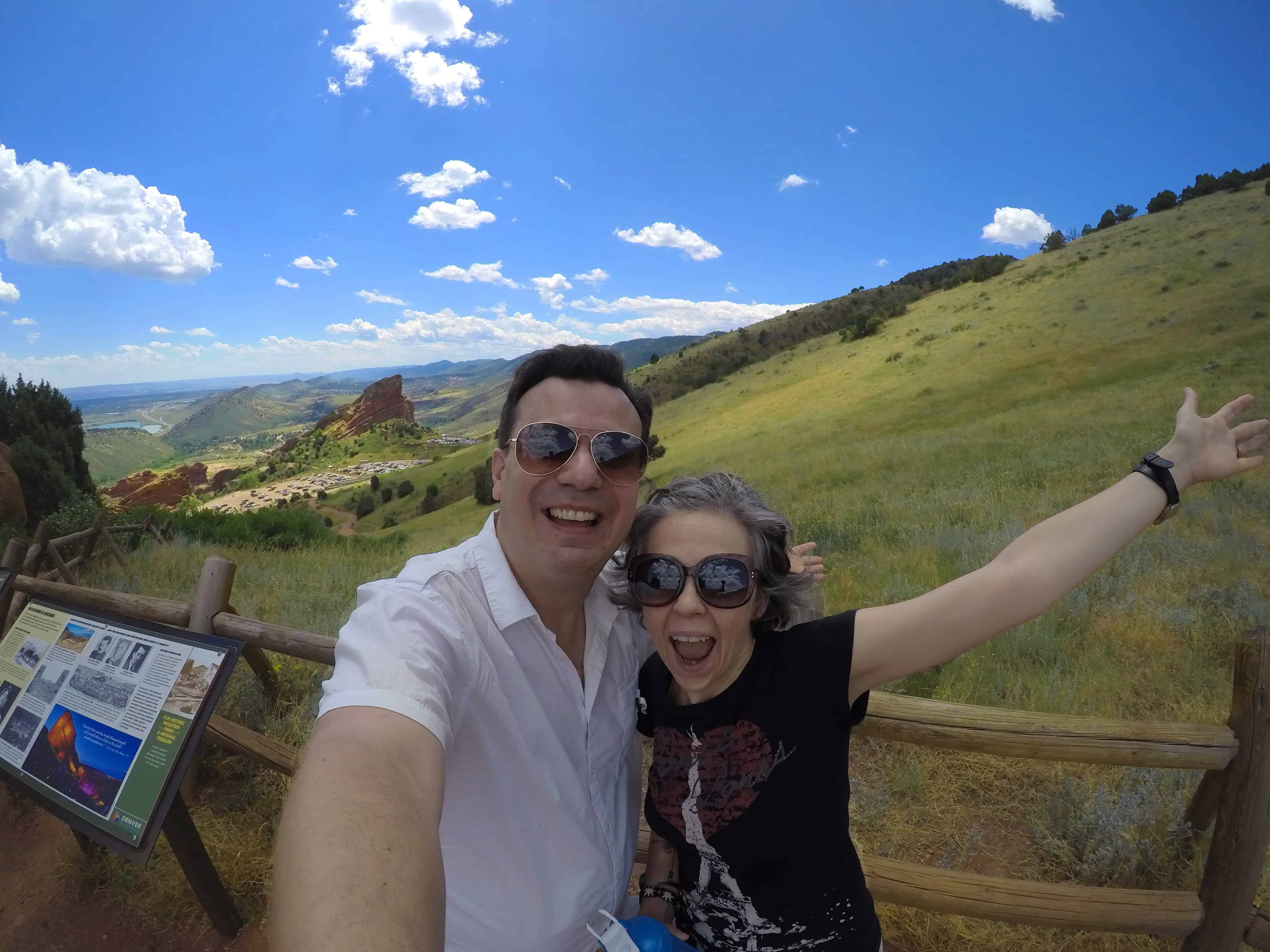 Red Rocks
Red Rocks Park and Amphitheatre is located 12 miles outside downtown Denver. It's an iconic venue that has hosted scores of famous musicians over the decades. There's even a museum dedicated to many of the artists who have performed – with photos of artists like the Go Gos, Willie Nelson and U2. During the day, when there isn't a show, you can walk around the amphitheater for free. Some people jog up and down the seating area.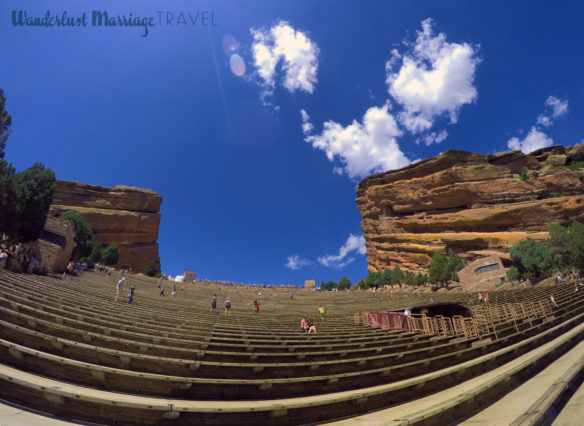 Red Rocks isn't just a great show venue though. It's also a great spot for hiking. Behind the amphitheater, there are trails offering picturesque views of the Red Rocks and Denver off in the distance. One of the best ways to reach Red Rocks is to catch an Uber. For a Sunday trip out and afternoon return, the cost was around $25 each way, including a few dollars tip.
Rocky Mountain National Park
Rocky Mountain National Park is located 76 miles (122 km) outside Denver. The park consists of 265,461 acres (1,074.28 km2)  spanning the Continental Divide and including protected mountains, forests and alpine tundra. The drive takes around 90 minutes. The best ways to explore the park are either by rental car or small group tour.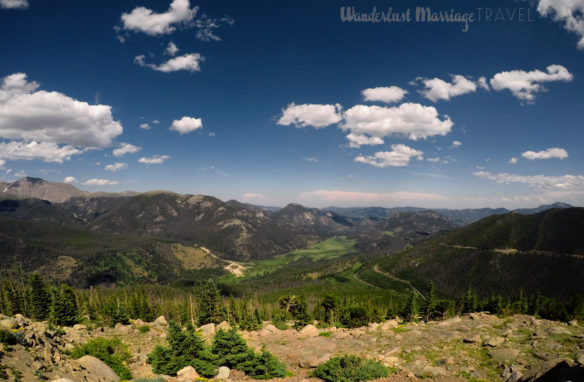 Rocky Mountain National Park receives around 4.5 million visitors each year. But in July alone the park receives around 900,000 visitors. If you want to avoid larger summer crowds, weekdays are less busy.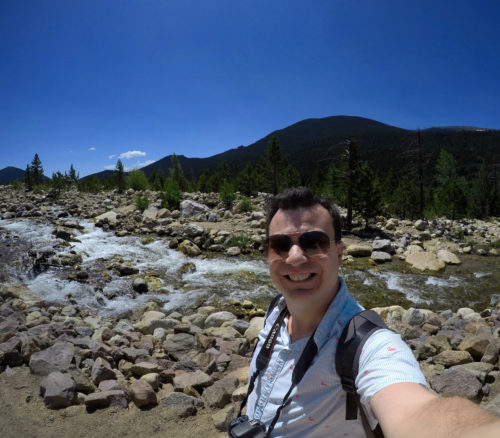 Current Rocky Mountain National park fees are $25 for daily passes, $35 for weekly passes and $70 for an annual pass.
Aspire Tours Rocky Mountain National Park tour
We've previously explored the Rocky Mountains by rental car, but not everyone wants to drive. So during our recent July visit, I decided to check out a day trip with Aspire Tours. They conveniently pickup from Union Station in Denver as well as Boulder, which is on the way to Rocky Mountain National Park. The tour groups are small, in vans carrying no more than 12 passengers.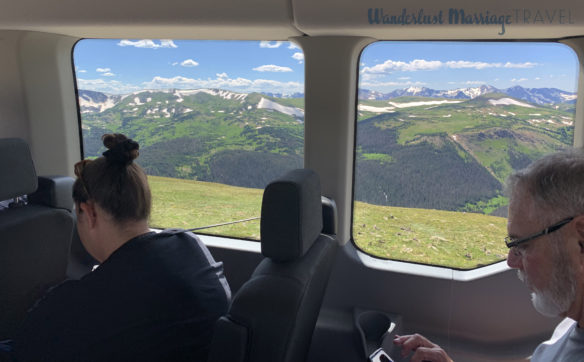 The Aspire Tours guide, Kevin, shared a lot of interesting facts on Denver and the Rocky Mountains during the tour. There are around 50 glaciers in Colorado today. The 3 or 4 remaining in Rocky Mountain National park are receding. On Denver, he shared stories ranging from the history of Union Station, local politics to the impact local sports teams have had on development in the city.
One of the many highlights of Rocky Mountain National Park are the views from Trail Ridge Road. The height of the elevation of Trail Ridge Road reaches 12,183 feet above sea level. While taking photos on an overlook stop, we encountered the most sociable of chipmunks, who crept really close looking for food. Kevin told us that many generations of chipmunks have become accustomed to human handouts.
We also spotted several herds of elk off in the distance during the tour. A picnic lunch of a sandwich and chips is included, and the spot we enjoyed it was a peaceful mountain location all to ourselves.
The pros of this tour are not driving yourself and meeting some interesting fellow travelers. One of the cons is that while there are many stops to take photos and enjoy the views, some of the stops were only for 10 minutes so they were quite rushed. But if you only visit Rocky Mountain National Park for a day trip, time is limited no matter what.
Breckenridge
Breckenridge is another popular day trip from Denver. It is known for year-round alpine activities along with its Gold Rush history. Colorful buildings housing shops, galleries and restaurants date to the late 1800s. The Breckenridge National Historic District preserves the history of the former Victorian mining town. Breckenridge is a great destination to ski during the season. Aspire Tours offers a day tour to Breckenridge, among their slate of tour options.
Things to do in Denver
Catch a Game at Coors Field, Pepsi Center or Mile High Stadium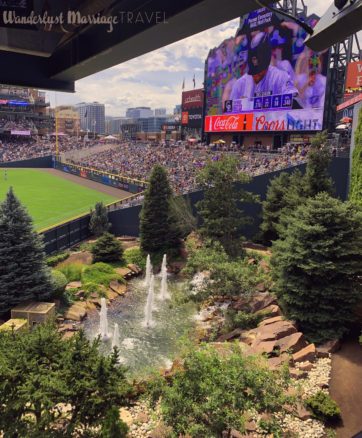 Denver is a great sports town, housing teams from all four major US sports. So no matter what time of year you visit there's a great chance you can catch a game. On a previous visit, we watched the Colorado Avalanche hockey team play at the Pepsi Center. On this past visit, I saw the Colorado Rockies play at Coors Field. Check out websites like Vivid Seats and Stubhub to get discounted tickets to games. Rockies games are especially affordable for families and budget travelers.
Go to a Brewery
Denver has a hopping craft beer scene, pun intended! If you enjoy craft beer, you'll have fun in Denver. Great Divide Brewery is one of the best breweries in town. Craft beer enthusiasts should also pop into Wyncoop Brewing Company. There are several excellent breweries in the Denver area as the industry continues to grow.
US Mint
The US Mint in Denver offers free tours of their production facility. The tour covers the present state of coin manufacturing and the history of the Mint. Visitors learn about all steps of production, from original designs to the actual making of the coins. Free tour tickets are limited and are released in the morning. It's recommended you line up early in summer!
US Capitol Building Tour
Denver is the capital of Colorado. The dome of the State Capitol Building in Denver was initially constructed with bronze but after the gold rush, they renovated the dome to include gold. Free tours last one hour and include a visit to the dome. Tours begin on the hour from 10 am – 3 pm Monday through Friday at the Visitor Services Information Desk (first floor, north side of the building). Check their tour schedule for updated times.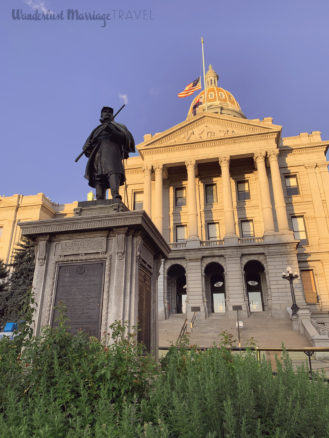 Natural History Museum
The Denver Museum of Nature and Science is a premier museum in the western United States. Along with exhibitions, they have an IMAX theatre and planetarium shows. Museum hours are 9 am -5 pm daily.
Great Places to Eat in Denver
Denver has a creative culinary scene with lots of good places to eat. If you enjoy meat, you'll be in heaven. Denver menus commonly feature a variety of buffalo and elk meat dishes, which are delicious. Denver's LoDo district (lower downtown) is especially jam packed with great options. Here are a few of our favorites spots to grab a meal in Denver!
The Fort Restaurant
The Fort Restaurant is an iconic Adobe style institution in business since 1961. In the mid 90's Bill Clinton took world leaders like Tony Blair and Jacque Chirac there during the G-8 Summit to showcase "America's pioneer spirit and frontier culture." I ordered their most popular plate for my entree – The Fort's Game plate. It features an Elk medallion, Buffalo sirloin medallion and a grilled teriyaki Quail. The balsamic fig duck is another excellent dish, which includes two pan seared tender duck breasts with a balsamic fig glaze. Adventurous eaters can try rocky mountain oysters as an appetizer – deep fried buffalo testicles! We tried the buffalo testicles and while they were ok, they were the low point of the meal.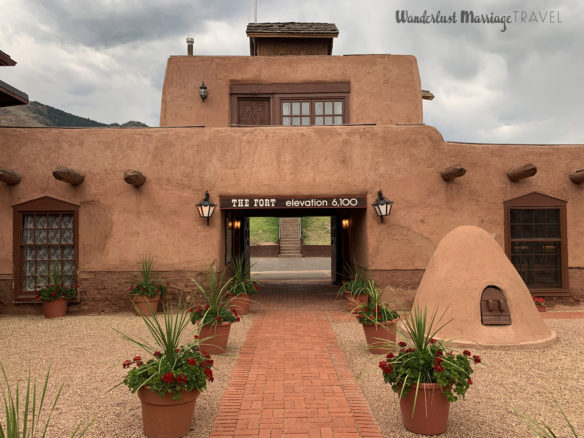 Euclid Hall Bar and Kitchen
Euclid Hall offers an innovative menu with a carefully sourced beer list in a modern industrial pub setting. It focuses on a variety of international pub food including poutine, schnitzels, Asian and Middle Eastern dishes. One of several highlights there is their Boulder Lamb "Loco Moco" – a lamb patty, spicy black rice, mushroom gravy and sunny side up egg with lemongrass syrup and black garlic molasses. The Duck Poutine with duck confit, cheddar curds and black pepper duck gravy is another excellent dish. The American tavern is housed in a building dating to 1883, right around the corner from historic Larimer Square, the oldest commercial block in Denver dating to 1858.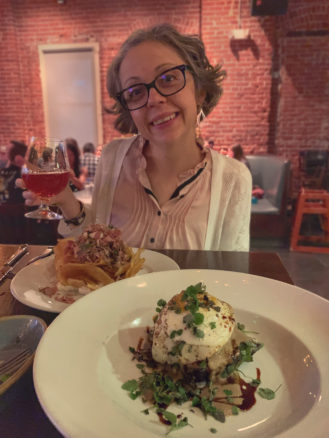 Ophelia's Electric Soapbox
Ophelia's is a multilevel "gastro-brothel" restaurant with live entertainment. The eclectic American restaurant often features live music, but on the night we visited there was professional standup comedy. Their Bison Burger with mushroom duxelle, swiss cheese, caramelized onion, poblano peppers and Turkish chili aioli atop a pretzel bun is excellent. Substitute their gourmet plaintains instead of fries, as they're some of the best you'll eat. Ophelia's boudoir-style décor pays homage to the building's past history as a brothel.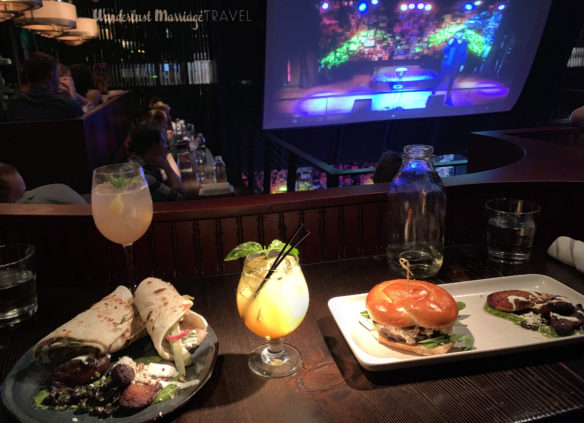 Places to Stay in Denver including Good Options for Cashing in Points
Hilton Garden Inn
We stayed at the Hilton Garden Inn Denver Downtown, as it's conveniently located just a block from the convention center. Our Hilton American Express card offers automatic Hilton gold status, which entitles guests to complimentary breakfast and room upgrades when available. The buffet breakfast features a variety of popular hot items along with lots of fresh fruit and an oatmeal station for healthier options. They also have an indoor pool and hot tub. It's also just a couple blocks to 16th street mall, which has a free local shuttle.
Residence Inn by Marriott
AC Hotel by Marriott is a good choice If you're loyal to Marriott for Bonvoy points. A great perk about booking Marriott stays through their platform is that they give a 5th night free when you book 4 nights. This is even the case when you cash in Bonvoy points for an entire free stay, which is a popular travel hacking tip. Points of interest near AC Hotel include the Pepsi Center, Denver Performing Arts Complex and Larimer Square. AC Hotel is also just a 9-minute walk from Colorado Convention Center.
Kimpton Hotel Born
Kimpton Hotel Born offers stylish rooms & suites in a chic hotel with free shuttle service. On site dining includes an Italian restaurant. Located in the vibrant LoDo neighborhood, many rooms offer views of the Rocky Mountains. It is a 2-minute walk to Union Station from the hotel and a mile from the Colorado Convention Center. Kimpton Hotel Born also offers loaner bikes to better explore Denver, and the flat terrain of the city makes it very bike-able.
Four Seasons Hotel Denver
The Four Seasons is one of the best luxury choices in Denver. It's LoDo district location, near historic Larimer square makes it a short walk to great dining options. Rooms include marble bathrooms with soaking tubs, and some have panoramic windows. Amenities include a plush spa, outdoor heated pool and a hot tub, along with a fitness center. Conference facilities are also available.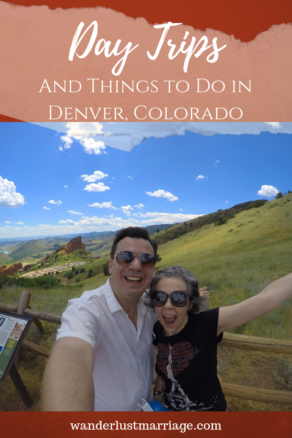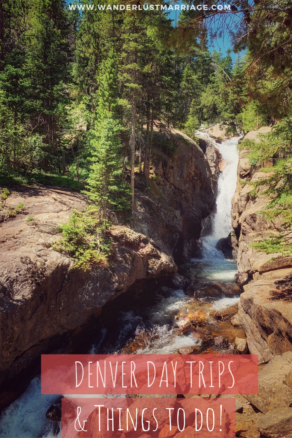 Disclosure: Alex was hosted on the Rocky Mountain National Park tour by Aspire Tours. Also, this article contains some affiliate links.