By Rachael Hopwood: The Canadian mountain resort of Whistler is famous for epic winter sports and a vibrant social scene. However, this mountainous corner of British Columbia doubles up as the perfect romantic getaway for adventurous couples. With spas and retreats galore and an impressive selection of romantic hotels for every taste and budget, Whistler is the perfect place for you and your partner to escape the mundane.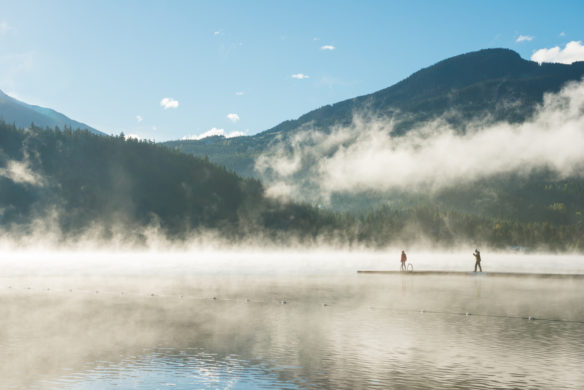 Where to Stay in Whistler
The impressive Four Seasons Resort has lots to offer discerning couples and their Romance Packages prove particularly popular with those on honeymoon or celebrating an occasion. Each room boasts luxurious comfort along with a spacious walk-in closet.
For something equally grand, the 539-room Fairmont Chateau Whistler offers jaw-dropping mountain or village views alongside spectacular service. Specialty rooms and luxurious suites provide plenty of options for couples looking to enhance their stay.
For a lakeside setting and a truly Canadian experience, check in to Nita Lake Lodge. Comfy king-sized beds, double soaker tubs and expansive mountain views come as standard, and Nita's proximity to Whistler's amenities adds further convenience. This beautiful location is also home to a spa which we'll discuss in more detail later.
For those couples on a budget, the Aava Hotel is well worth checking out. Situated just 5 minutes' walk from the base of Whistler mountain and within reach of all amenities, the Aava provides great value for couples enjoying a honeymoon in Whistler. The hotel has an impressive swimming pool and hot tub too and even provides free GoPro hire so you can record your adventures along the way.
Great Activities in Whistler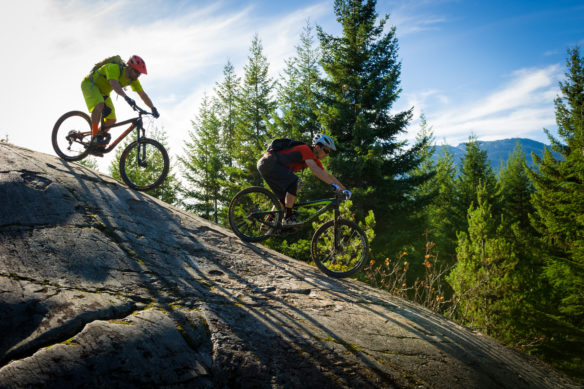 Whistler has a number of activities for those couples who like to stay active. Give your arms and aim a workout at Forged Axe Throwing, trying your hand at a pastime as old as the lumberjack himself. Take it in turns hurling axes at a wooden target in this most exciting alternative to darts. As an indoor venue, Forged is perfect for those rainy afternoons and the friendly team will provide all the guidance and instruction you need to get started.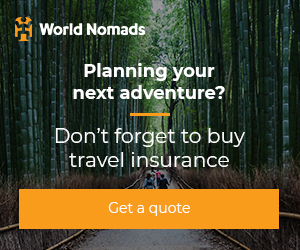 Getting active outdoors has many health benefits and there's no better way to embrace the great outdoors than by hurtling above a forest strapped to a Whistler zipline. This rather extreme version of sightseeing will have you hurtling down Cougar Mountain taking in breathtaking scenery while experiencing the thrill of flight. What's more, the twin zipline means you and your partner can ride side by side and enjoy this awesome activity together.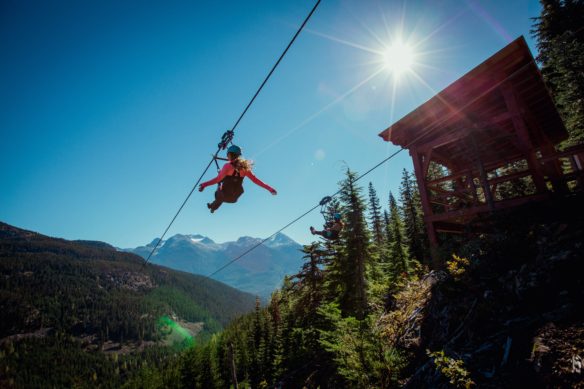 Hiking and biking are often regarded as summer activities in Whistler although the months of fall provide plenty of opportunity to enjoy both ahead of the first snowfall. A guided hike in Whistler is the best way to explore the wilderness safely and take advantage of local expertise. With many trails to suit all skill levels, mountain biking is another activity perfect for couples in fall and you'll find no end of bike hire outlets in town.
A Whistler helicopter tour can be one of the most romantic ways to enjoy the mountain landscape and share a once-in-a-lifetime experience. If you're looking to celebrate an anniversary or even pop the question, this is the way to do it.
Yoga is a big deal in Whistler and the town plays host to Wanderlust each August, a festival geared around yoga practice, meditation and mindfulness. 
Yogacara offers a stunning space to practice in the mountains offering intimate sessions well suited to couples. Enjoy traditional and authentic yoga classes sure to heal the mind, body and soul, all carried out in one of the most well lit studios in the area.
Eat Clean in Whistler…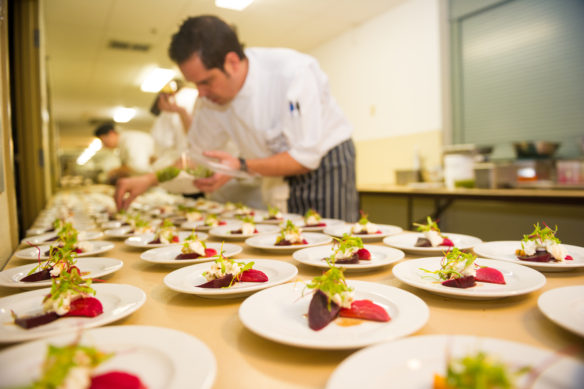 Just because you're on vacation, there's no need to let that healthy eating regime slide. Enjoy organic juices, salads and soups at Green Moustache where founder Nicolette Richer has given clean eating a rather tasty rebranding. Alternatively, head for Sachi Sushi where owner and head chef Toshuyuki Kobayashi has fuelled Whistler's healthy visitors and residents for a quarter of a century.
Vegetarian and vegan couples will find Naked Sprout a perfect choice. They work with local farmers and producers who use responsible, sustainable and GMO-free practices too. Whether you feel like a salad, sandwich, wrap, smoothie, or a simple juice, The Naked Sprout has you covered. As a side note, check out their colourful and delicious collection of frozen desserts.
For something romantic, head to Araxi, a culinary cornerstone in Whistler. Seasonally focused menus are carefully crafted by Executive Chef James Walt, and each dish celebrates locally sourced ingredients. Oysters are the food of love, and you'll find the freshest oysters on hand here at the world renowned oyster bar.
Bearfoot Bistro is another romantic choice and award-winning chef Melissa Craig has a long-held reputation for her colourful, tasty creations. Oysters are a big deal here too and the East & West Coast Oysters served with mignonette, lemon and fresh horseradish come highly recommended. The Alaskan King Crab is also perfect for those going all out. The restaurant operates a live music program throughout the week and don't miss trying your hand at sabering a bottle of Champagne. 
Chill out…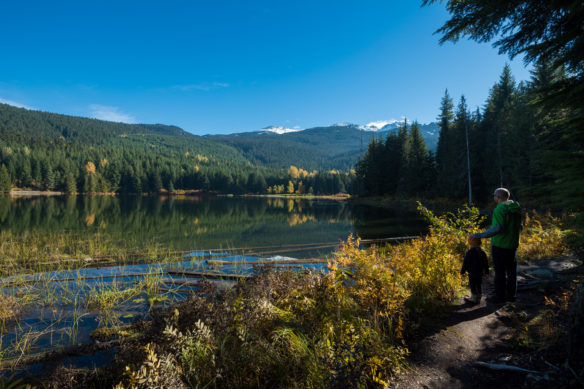 Whistler Spas
There are many spas in Whistler. So we've pulled together a selection of the best locations suited to a romantic break with your other half.
Taman Sari Royal Heritage Spa
Taman Sari Royal Heritage Spa, is the only authentic Javanese style Spa in North America, and you'll find both of their two locations here in Whistler. You'll find one inside the Hilton, near the Blackcomb Gondola, and one in the North Village.
As you'd expect from a true Japanese Spa, a sensory experience is assured. Exotic flowers are used alongside aromatherapeutic oils to provide spa treatments rivalled only by their Java counterparts.
The rituals used here are those derived from the Royal Court of Surakarta so a royal welcome for couples is assured. The signature treatment, a Javanese Massage, along many other revitalising treatments have been recognised with awards.
It was named in the Best of Whistler List by Vancouver Fashion Magazine and awarded the 2017 Winner Best Signature Spa Treatment in Canada by Haute Grandeur. 
Nita Lake Lodge
The Spa at Nita Lake Lodge enjoys arguably one of the finest locations in Whistler and is a popular choice among locals. Hot stone massages, body scrubs, and hydrafacial treatments are perfect for taking care of your skin during winter months. Take a soak with your partner in a rooftop hot tub, clear the mind in a eucalyptus steam room or kick back and enjoy a moment of calm in the relaxation lounge.
The Vida Spa 
Many of the Vida Spa's treatments are based on the principles of Ayurveda, a 5,000-year old system of holistic Indian medicine. Vida's all-natural signature ayurvedic product line is also worth checking out and uses local ingredients including eucalyptus, lavender, and sandalwood. It's the perfect way to recreate the spa experience at home.
There you have it. Whistler has everything you need for a memorable and enjoyable wellness getaway with your partner. Getting to Whistler is easy, simply fly to Vancouver International Airport and take the two-hour shuttle along the Sea to Sky Highway. Breathtaking scenery en route is sure to get you in the mood for a monumental mountain adventure filled with love.
More on British Colombia
For a great mix of outdoors and pampering, you are now ready for the perfect Whistler getaway with your partner! Read this previous article with tips on a British Colombia road trip. If you have questions or comments, leave a comment below or get in touch!
Disclosure: This article contains some affiliate links. We earn a small commission at no extra cost to you when you use these links directly to make your booking. Thank you for supporting this content!