The Gulf coast of Florida is a paradise for visitors. Warm winter temperatures are a welcome reprieve for northerners seeking to escape snow shoveling. Lined with sandy beaches, nature preserves, vibrant communities and historic towns, there's a variety of things to do for couples, families and solo travelers. Here are some of the most unique destinations along the Florida gulf coast!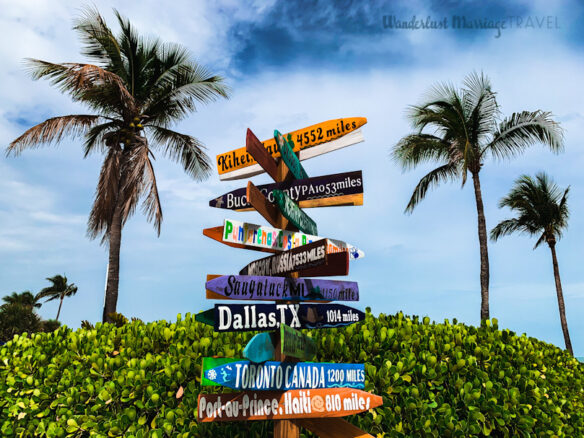 Tarpon Springs
Just a 45 minute drive northwest of Tampa, nestled along the Gulf coast, Tarpon Springs has the largest per capita Greek American population in the USA. Around 25% of some 29,000 Tarpon residents are of Greek descent. An abundance of excellent Greek restaurants, bakeries, fresh seafood, craft breweries, boutique shops and festivals makes Tarpon Springs a popular tourist draw – especially on weekends.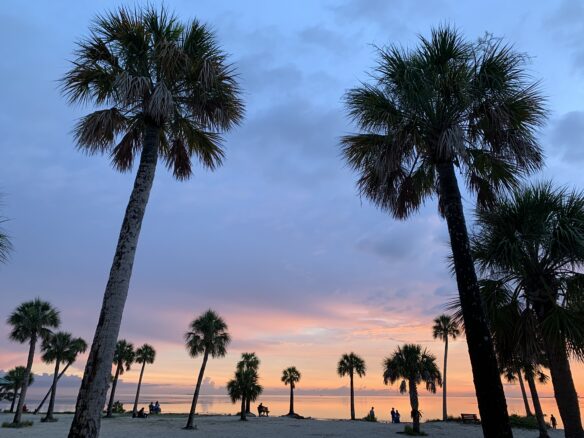 The Sponge Docks are also a great place to take a boat tour to nearby Anclote Key, for fishing, dolphin watching, or a small boat sunset cruise. This unique Florida Gulf Coast town offers a slice of the Mediterranean along Dodecanese Boulevard and Athens Street.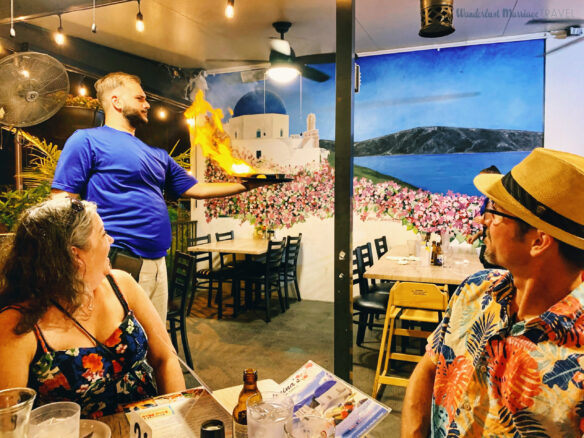 Fred Howard Park and Sunset Beach offer multiple opportunities to play in the sand. In the winter, manatees can be found in the picturesque bayou of Craig Park. The town's Mediterranean roots have previously seen it coined "The Venice of the American South." Tarpon Springs is the oldest town in Pinellas County, which is home to bigger and more famous neighbors like St. Petersburg and Clearwater.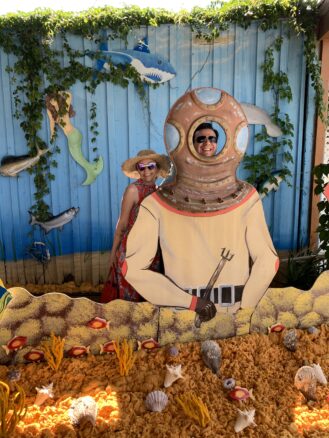 Innisbrook Golf Resort in nearby Palm Harbor offers a luxury stay just a few miles from Tarpon Springs. The resort has outdoor pools with water slides, 11 tennis courts and 4 golf courses. Innisbrook hosts the Valspar Championship, a PGA golf tournament on its Copperhead Course.
Cedar Key
Key West is probably the most famous Florida key and its a great Florida vacation destination for a fun time. But there are keys all over the state. The term key derives from the Spanish word cayo, meaning small island. Cedar Key, on the Gulf coast of Florida, around a 2.5 hour drive north of Tampa, embodies small island life. It offers a tranquil getaway completely different from a party island like Key West.
The key is known for Cedar Key National Wildlife Refuge, a group of small islands with trails and a variety of birds. Cedar Key Museum State Park offers a nature trail, a 1920s home and artifacts depicting the town's history as a bustling port. Explores the key's past through documents, photos and Civil War memorabilia at the Cedar Key Historical Museum.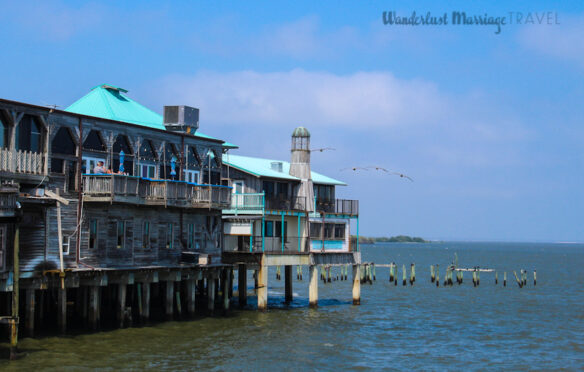 Florida snowbirds seeking a quiet oasis will find Cedar Key to be an ideal destination. Its abundance of independent restaurants and hotels dispels northern myths that Florida is overrun with chain establishments. Its lack of chain restaurants makes it one of best destinations in Florida for delicious fresh seafood. 
The Island Hotel dates to 1859 and is on the National Register of Historic Places. The atmosphere in its Neptune Lounge and Bar is lively and rustic. Quality food, a friendly vibe and live music make it a charming spot for couples to dine during their stay. King Neptune, a striking painting behind the bar, was painted by Helen Tooker in exchange for room and board in 1948. Neptune Lounge serves a fantastic Key Lime pie that's as good as they come.
Sanibel Island
Sanibel Island is a popular Florida gulf coast destination for its shell beaches. Over half the island is comprised of wildlife refuges. Its convenient causeway access from nearby Ft. Myers makes it accessible for both day trips and relaxing vacations.
The largest wildlife refuge on Sanibel Island is J. N. "Ding" Darling National Wildlife Refuge. An oasis for bird enthusiasts and beachgoers, Sanibel moves at a different pace. Visitors can leave city stress behind while enjoying the relaxing pace of one of Florida's most scenic islands.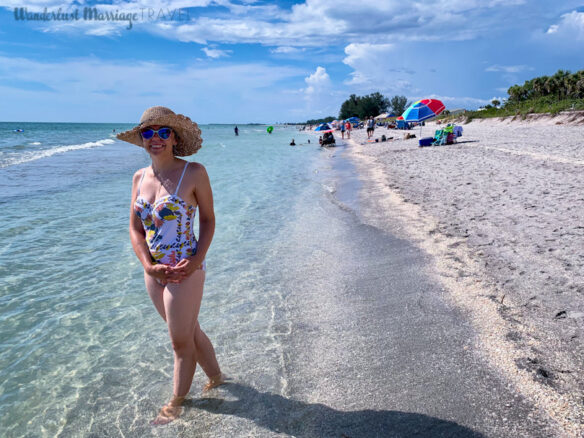 A variety of boat tours are available including dolphin watching and fishing trips. An abundance of independent restaurants from budget to high end, make it a great destination for delicious seafood.
Sundial Beach Resort & Spa is a great place for a romantic couples getaway on Sanibel Island. Amenities include a Gulf-front spa, 5 outdoor pools, 4 restaurants, 6 tennis courts and beach volleyball. Guests can also enjoy ocean kayaks, paddleboards, and 12 pickleball courts. Comfortable rooms include kitchens to make yourself at home on the island.
Crystal River
Crystal River is a Florida gulf coast town surrounded by wildlife refuges. Kings Bay is fed by springs and home to the Crystal River National Wildlife Refuge, a year-round home for manatees. You can even swim with the playful and gentle manatees!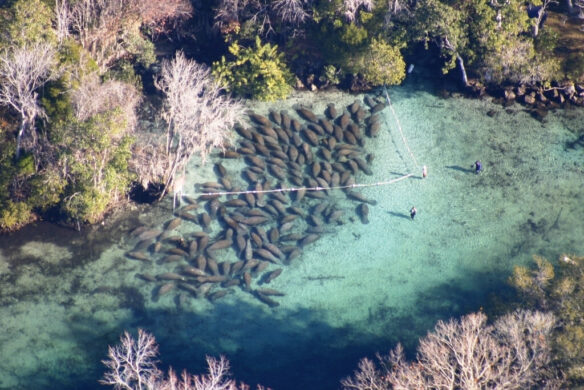 Crystal River is an ideal Florida gulf coast destination for couples that love nature and the outdoors. Boardwalks at Three Sisters Springs Wildlife Refuge offer views of manatees swimming in the natural springs. Crystal River Archaeological State Park has remains of an early Native American settlement, including ceremonial mounds.
A great place to stay is the Crystal River Lullaby B&B. The property offers lovely river views that you can also enjoy over a tasty breakfast. Charming well appointed rooms offer the comforts of home with nature on your doorstep. Guests can even grill on their outdoor deck.
Destin
Located in the panhandle of northwest Florida, Destin consistently ranks as one of the best US beach destinations by popular travel magazines. It's known for its powdery white Gulf of Mexico beaches and a plethora of golf courses. The Destin Harbor Boardwalk is a charming place for a romantic stroll.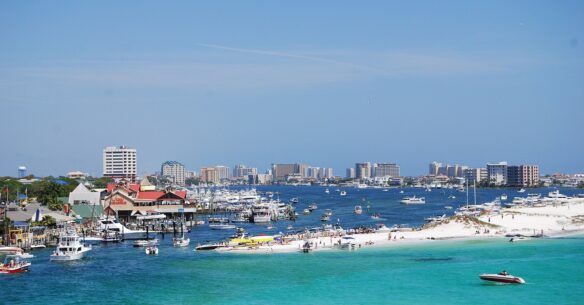 Nature trails pass through the dunes of Henderson Beach State Park in the south of Destin. This stretch of coastline is dotted with pine and oak trees providing shelter for wildlife. The waterfalls and pools of Big Kahuna's water park is popular with kids and adults. With a variety of activities, Destin is ideal for a couples getaway or family vacation.
Located on Miramar Beach, the Hilton Sandestin Beach Golf Resort & Spa is great place to stay. The property features 3 swimming pools and 15 tennis courts. Comfortable rooms offer sweeping views of the Gulf of Mexico. Consider redeeming complimentary nights with Hilton points. Read our article on travel hacks we use to save thousands every year on trips!
Dunedin
Dunedin is a charming Tampa Bay area town nestled along the Florida Gulf Coast. It's great for its beaches, pine forest, parks and lively downtown. Visitors are spoiled for choice with a variety of great independent restaurants, cafes, breweries and wine bars. Especially on weekends, you'll find a variety of live music, including traditional Irish music, in bars across town.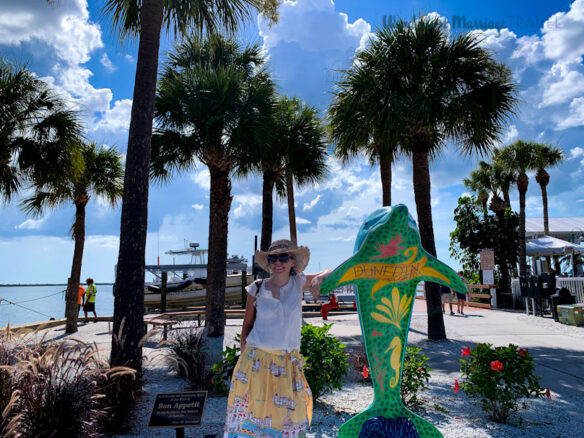 Honeymoon Island State Park is linked to the mainland by Dunedin Causeway. Beachside parking spots along the causeway offer lovely views of St. Joseph Sound. Catch the ferry to Caladesi Island State Park to enjoy an unspoiled beach. You can also kayak through the mangroves of Caladesi. Florida birds like pelicans, osprey and egrets are in abundance in both Honeymoon Island and Caladesi State Park. Hammock Park is home to owls, woodpeckers, a butterfly garden, trails and a disc golf course.
Olde Bay Cafe is a wonderful place to enjoy expertly prepared fresh seafood with lovely views of the Dunedin Marina. Dunedin Brewery is the oldest microbrewery in Florida. It's one of Dunedin's many lively breweries and bars – perfect for a fun night on the town. For a romantic meal, head to the Black Pearl for a swanky dinner.
Dunedin is the spring training home of the Toronto Blue Jays (I was born in Toronto and am a lifelong Blue Jays fan!). Catch a baseball game in March at TD Ballpark. March is especially happening, as throngs of Canadians escape the cold during spring break. And Dunedin buzzes with a welcoming vibe as hosts of major league baseball games.
Enjoy lovely views of the Florida Gulf Coast during a stay at Fenway Hotel in Dunedin. Comfortable and well appointed rooms are equipped with small refrigerators. You can even play some badminton, bocci and croquet on their front lawn. It's walking distance from downtown Dunedin making it a great stay for a romantic and fun couples getaway.
Florida Gulf Coast Destinations Recap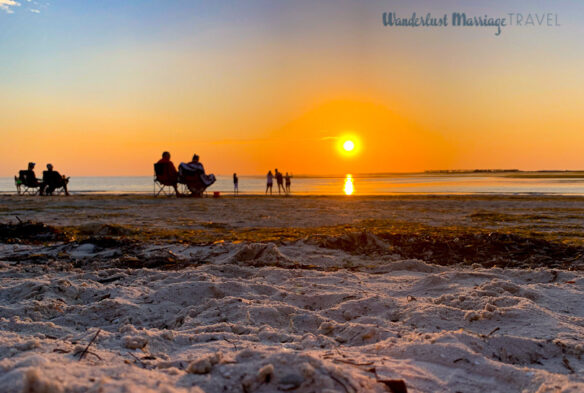 Contrary to the belief of some, there's more to Florida than Disney theme parks, chains, and outlet malls. Florida is home to diverse wildlife, historic towns, multicultural communities and destinations packed with quality independent businesses. We love living in Tarpon Springs and enjoy exploring the beautiful Florida Gulf Coast.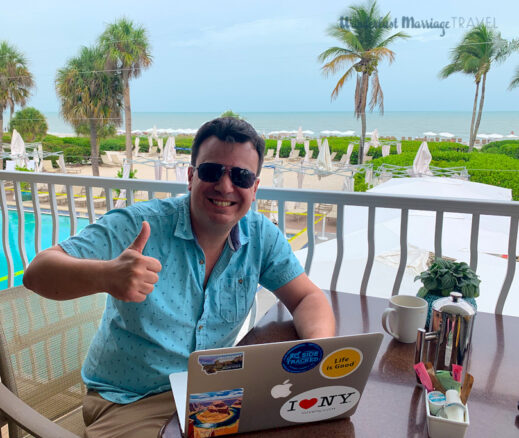 About the Writer and this Website
Alex Kallimanis is a UCF graduate who grew up in the Orlando area before living in destinations like Australia, the Netherlands and Ireland. As a travel journalist and travel consultant, I enjoy assisting readers with getting amazing experiences and value from their trips. I've visited 58 countries and counting.
I'm also a Greek citizen that has made 10+ trips to Greece. My wife of nearly 17 years, Bell, is an Australian scientist working in cancer research. We first met in a hostel in Brugge, Belgium while backpacking Europe solo after college. You can read more of that story in our about page.
This is our second stint residing in the Tampa Bay area, as we previously lived in Tampa from 2005-2008. If you have questions or comments on visiting Florida or somewhere far-flung, leave a comment below or email me at alex(at)wanderlustmarriage.com.
I encourage you to browse the destinations we've covered for helpful tips. I also share advice in our resources page that could save you thousands on travel costs!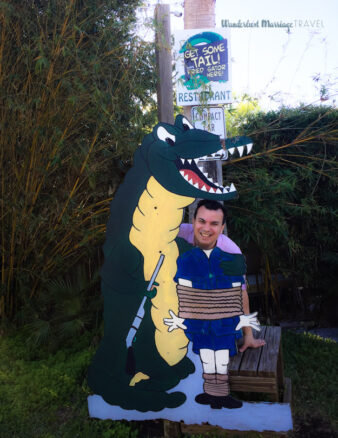 Disclosure: This article contains some affiliate links. We earn a small commission when you book directly through these links, at no extra cost to you. Your support is appreciated during these challenging times for the travel industry.