The Alex half of Wanderlust Marriage's mother's side is from Buffalo, New York, near world famous Niagara Falls. This is where I spent my early childhood before we moved to Orlando when I was 9 years old. Two months ago Bell and I moved from Dublin to Boston and had the opportunity to re-visit Buffalo and Niagara Falls for the first time in several years. Spending time and re-connecting with my mom, uncles, aunts and cousins was a great time, and it offered us the opportunity to explore the Italian roots in Buffalo and myself.
The United States, like many countries in the world, is a melting pot of cultures that has seen waves of various immigration over the centuries of its existence. The early 1900's saw an influx of Italian immigrants, largely from what's still the poorest part of Italy, the south, from places like Sicily and Calabria. Scores of people came to America for a better life, but many never found it in their new homes of New York City, Boston and elsewhere. Many people were packed into what became slums, and this hardship saw the birth of the Italian American mafia.
As with all waves of new immigration, many Americans were scared that these new people would destroy the American way of life. But as the last 100 years of history has shown the United States, those Italian immigrants would assimilate to contribute in all walks of American life and bring a cultural richness to enhance the nation. For us the most notable contribution the Italians brought to the USA is delicious food. And we have especially enjoyed it in our new hometown of Boston and in the restaurants and bakeries of the Buffalo area, as well in in my families homes there.
My great grandparents came from Sicily in the early 1900's and eventually made their way to Western New York state. Today Buffalo boasts some of the best Italian American food in the United States due to the large proportion of Buffalonians who have kept cooking customs passed down in the family and often still refer to themselves as "Italian." My family in Buffalo all know how to make incredible pastas and are firm believers in using fresh ingredients to make these dishes.
A great Italian restaurant we thoroughly enjoyed while in Buffalo was Marco's, coming at the recommendation of my Uncle Joe who has frequented the restaurant since childhood and through various owners and names. My Uncle Joe, who perhaps enjoys food more than anybody we know, could hardly contain himself with excitement at the flavors. We started with spicy stuffed peppers stuffed with ricotta cheese, which were one of the most delicious starters we've eaten anywhere in the world. My uncle had an incredible eggplant parmesan which he rated the best he's eaten in Buffalo, I had a delicious penne pasta with spicy sausage and Bell had gnocchi (the only weak link of the dishes we tried). It was delicious, and having just come from a visit to the Lombardy region of Italy, Bell and I's standards were high. We also enjoyed a chat with the table next to us, who were two older couples of Italian decent themselves, who discussed their upbringing and how speaking Italian in Buffalo schools as children was discouraged. While none of these Italian Americans had visited Italy, they identified with Italian culture and referred to Italy as "the old country."
In Niagara Falls, near my old childhood home which has subsequently been torn down, sits DiCamillo Bakery, which has been owned by the same family and located in the same spot since their humble founding in 1920. This bakery is proud of their tradition, and while the sweet and savory items are very different from what you'd find in Italy, they're delicious and we highly recommend it. If you have a rental car and want to organize a picnic near stunning Niagara Falls, DiCamillo has some of the very best donuts you'll find in the United States, to go along with great Sicilian influenced pizza, delicious cakes and scores of fresh baked bread.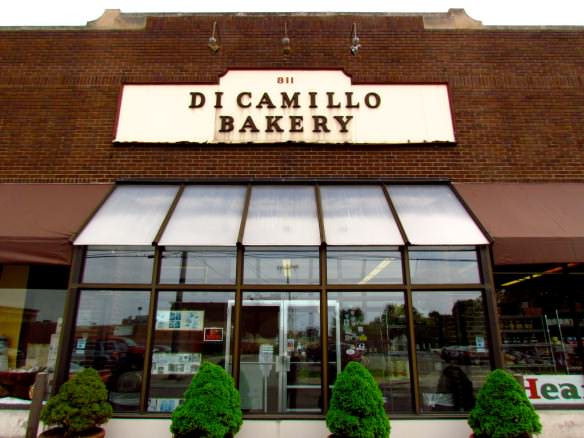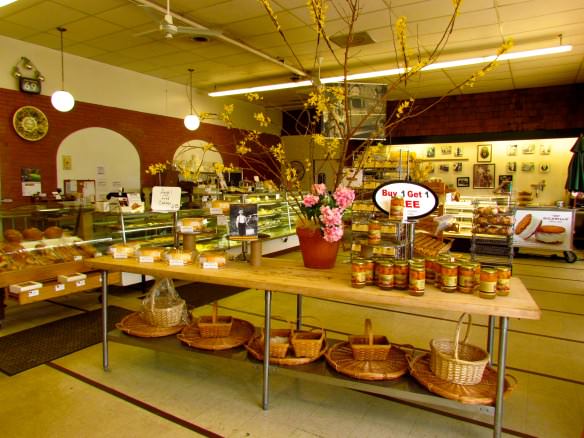 The 26th annual 
Italian Heritage Festival
 recently took place in North Buffalo, drawing around 500,000 visitors over four days. The festival celebrates Italy's 20 diverse regions with great food, great times and lots of Italian flags. They even have computers set up for Buffalonians to research their family lineage back to Italy. If you're ever in Buffalo in mid July this is definitely something worth checking out!
But make no mistake, Buffalo is still a quintessentially American city with no shortage of American flags and a general belief that the American way of life is best. Asides from cooking delicious Italian influenced food, my family grills great American barbecue and we had a wonderful time catching up over scrumptious hamburgers, hot dogs, chicken legs and deer steak at a campsite in Batavia and at my families beautiful lakeside cabin near the Six Flags theme park.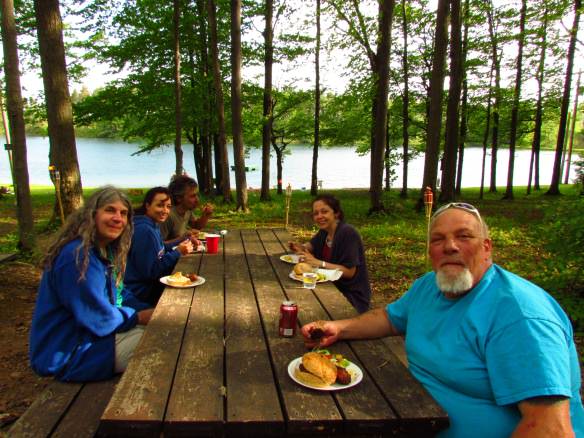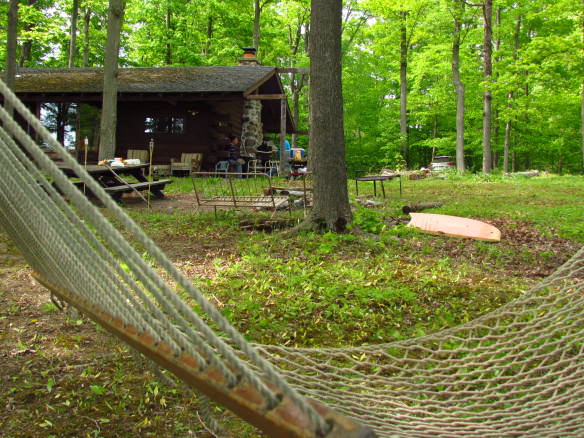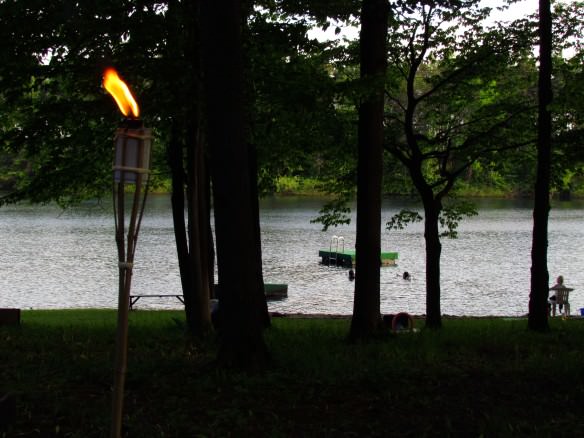 As Buffalo rests just across Lake Erie from Canada, Canadian influence has also infiltrated Buffalo culture. Labatt's beer and Tim Horton's coffee and donut chain, both large Canadian companies, are very popular in Buffalo. Labatt's is one of the major sponsors of the
Buffalo Bills
football team, and Tim Horton's is a sponsor of the
Buffalo Sabres
hockey team. The more we discover of the world, the more we realize how connected we are and how greatly countries impact each other culturally.