We lived in Dublin for over two years. Aside from the frequently cool rainy weather, we generally loved it. The charm of the Irish people, breathtaking coastal scenery, great literary history and wonderful music and atmosphere in the pubs make Ireland a place that visitors fall in love with and yearn to return one day. We moved from Dublin two months ago for our new home of Boston and look forward to returning to Ireland in the future to re-live the great craic (Gaelic for good times). We generally had our best times in Dublin in summer, when the days were long and occasionally we could feel some warmth on our bodies!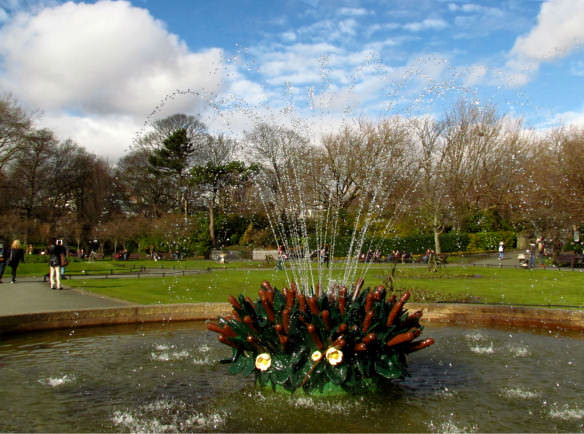 Great Day Trips from Dublin
While Dublin itself is a great European city, some of the best things about visiting Dublin is all the scenic beauty on the city's doorstep. In the past we've written about some of our favorite nearby coastal hikes and great day trips to experience. And there's no better time to do these hikes than on a dry and semi warm Irish summer day. The beautiful coastal hike from Bray to Greystones was our favorite. We frequently took visitors there and trekked ourselves a number of times.
We also had a phenomenal experience hiking the Wicklow Mountains, which offers great views of Dublin, and a cool spot to reward yourself with a creamy Guinness. Howth is another nearby coastal area offering several scenic hikes, which we always enjoyed, whether with friends, family or just ourselves.
To the north of Dublin, Malahide is also lovely. Malahide Castle, which dates to the 12th century is one of the highlights. The Grand Hotel Malahide offers a luxury stay. You can also swing by for a meal, light nibbles, coffee or tea. Duffy's is great for enjoying Irish staples like Fish n' Chips and Shepard's Pie.
Drinking in Dublin's Temple Bar
Summer is definitely the best time to stroll along the river Liffey and Temple Bar without freezing your private bits (though there's still a chance they'll get wet!). Temple Bar is fun any time of the year but in summer you can more comfortably enjoy one of the beer gardens or rooftop bars. One favorite pub to hang for live music, good beers and a lively crowd is the aptly named Temple Bar. Gogarty's is a beautifully decorated pub and plays live music late, but the beers are expensive and the selection is not as good.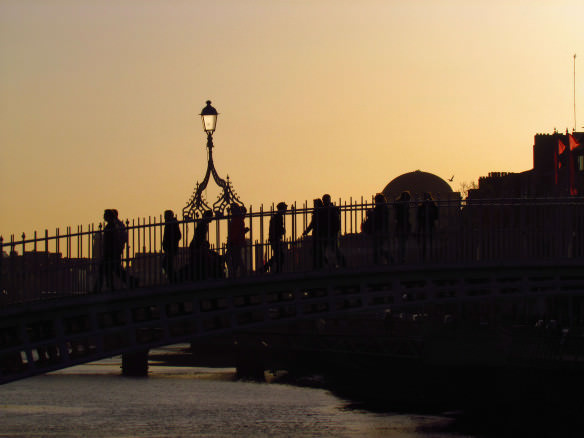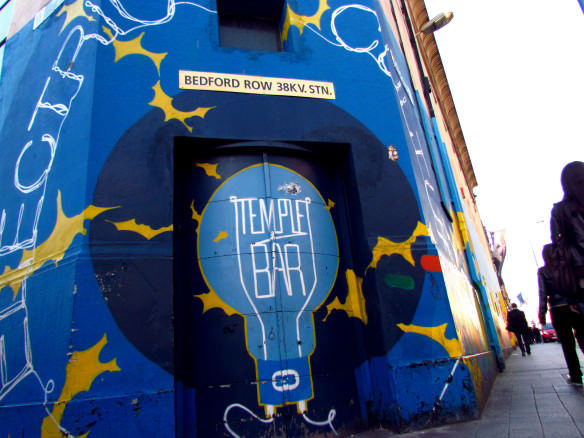 St. Stephen's Green and Iveagh Gardens
St. Stephen's Green, conveniently located at the top of Dublin's busy shopping area, Grafton Street, is a sanctuary on crowded days. While the park itself is the most popular in Dublin and gets crowded itself, it's beautiful for a stroll, people watching or having a picnic. We recommend takeaway boxes from nearby Yum Thai and sitting in the park on a nice day.
For a less crowded experience, Iveagh Gardens is close by. It's typically less crowded if there isn't a festival going on. Drink alcohol is prohibited in St. Stephen's Green. Consumption is enforced by police (though usually they just make people throw their alcohol away).
But on Dublin's Grand Canal the Dublin Gardai (police) do not enforce open container laws. If it's a sunny day take some drinks down to the canal and find a great spot to lap up the ambiance with many others doing the same.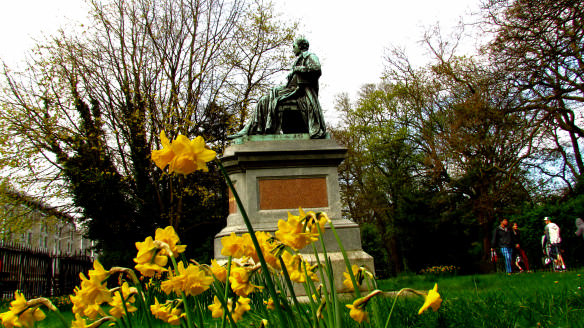 Trinity College Dublin
Trinity College is Ireland's most prestigious university, with a beautiful campus to rival even Harvard. The university is right in the middle of Dublin, near Temple Bar, so it's convenient to walk through the lovely buildings dating back to the 1800's. There's also a cricket ground on campus and if it's a nice day and there's a game on, sit for awhile and take in a bit of this unusual sport.
There's a great pub on campus called The Pavillion (The Pav), located near the cricket field. It gets crowded on a warm sunny day but it's definitely worth stopping in and soaking up the ambiance and a great sunset over Dublin. The Pav usually has the best beer special of any pub in Dublin. We have great memories of it as we worked close by. Technically, The Pavillion is only for students. But they usually don't check ID's. Regardless, you didn't just read this recommendation here!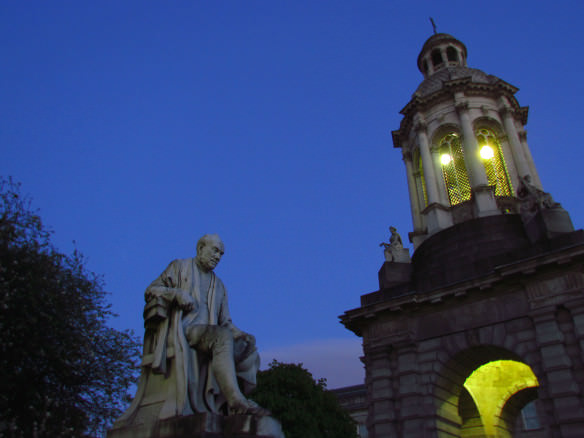 Phoenix Park
Phoenix Park, on the edge of Dublin's city center, is the biggest city park in Europe. It's not as centrally located as St. Stephens Green, Iveagh Gardens or Merrion Square but it's also great for a stroll or picnic. Dublin Zoo is also located on the grounds of Phoenix Park, but as we never visited we can't personally recommend the zoo. The Botanical Gardens and the adjacent Glasnevin Cemetery, dating back to the 1700's are definitely worth checking out while visiting in summer.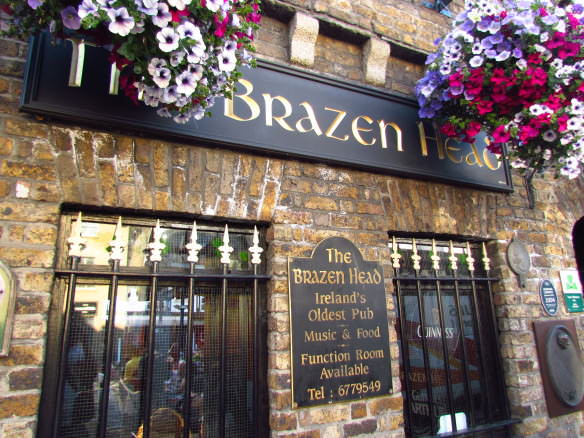 Dublin Hotels
Consider booking a hotel with free cancellation when you know your dates of travel. Families and groups of friends will often find the best deals on short term apartment rentals. These can also be found on sites like booking.com.
Luxury:
Shelbourne Hotel is Dublin's most historic luxury hotel, as several US Presidents and many foreign dignitaries have stayed there. They have a wonderful cocktail lounge and fantastic dining options. Even if you're not a guest, swing in for high tea and enjoy a lovely view of St. Stephen's Green.
Mid Range:
O'Callaghan is a small chain of centrally located, comfortable hotels with good breakfasts. Trinity College often puts job applicants and guests up in these hotels. We stayed at The Green when Bell interviewed for her post doc position at Trinity College and highly recommend it.
Budget:
Egans House and ABC House Dublin are quintessentially Irish bed and breakfasts a little outside the center of Dublin. They both offer reasonable comfort for those that don't want to spend a lot to sleep. We spent a week at ABC House Dublin while searching for our apartment when we first moved to Dublin. And we've stayed at Egans House on multiple occasions.
Backpacker:
Generator Hostel is conveniently located right next to the Jameson Distillery (fun!) and is part of a reputable chain of hostels in Europe that are known for being clean and having a fun atmosphere.
Tips for Traveling to Dublin in Summer Recap
We lived in the Ranaleigh neighborhood of Dublin for 2 and 1/2 years. We were thrilled to have many family and friends visit and it was lovely to share the experience with them. Over the years, we've also assisted many people with planning trips to Ireland. Read our article on how to spend the perfect week in Ireland!
Save Money on a Trip to Ireland
Play the credit card points game and use bonus point sign ups for free plane tickets! We save thousands every year on travel doing this. Offers frequently change so it's good to monitor offers. Read our article on travel hacks for advice to save thousands on travel each year. You can also leave a comment below or get in touch by email!
Heading to Dublin this summer and have questions on planning your trip? Email me at [email protected] and I can assist you!
Disclosure: This article contains affiliate links. We receive a small commission when you book or sign up through these links and it costs you nothing extra. When it suits you, please use them, as it helps us help you! We never promote any services that we don't use ourselves.