This December we made our first visit to the great northwest of North America, to one of the world's most livable cities, beautiful Vancouver. The trip centered around Bell's job as she had to interview cancer patients in Vancouver, Edmonton and Winnipeg. This wasn't something she normally does so naturally it was a tough situation and I was happy I could come along for support. We flew to Vancouver together and enjoyed the weekend before Bell continued to Edmonton and I traveled down to Seattle via Amtrak to stay with old friends from Dublin, before meeting back home in Boston.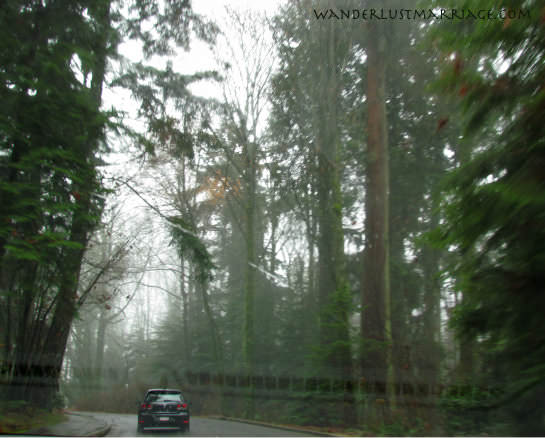 Vancouver is picturesque, modern, clean, cosmopolitan and surrounded by incredible natural beauty. As it was a cold and rainy Saturday, and terrible for strolling around the city, we rented a zipcar to get a small taste of the amazing scenery outside Vancouver. In the evening we stopped at Bright Nights in Stanley Park- a lovely island park located between downtown Vancouver and West Vancouver. It was the biggest Christmas light display we've seen since visiting MGM Studios in Orlando for Christmas in 2007, before we moved to Europe. And Bright Nights was a whole lot cheaper than viewing the lights at MGM Studios- it's technically free, they just recommend a donation of $4 Canadian ($3.50 US) for the BC Professional Fire fighters Burn Fund, which helps burn survivors and their families. Bright Nights is the work of 800 British Columbia fire fighters, taking 8,000 man hours over 3 months.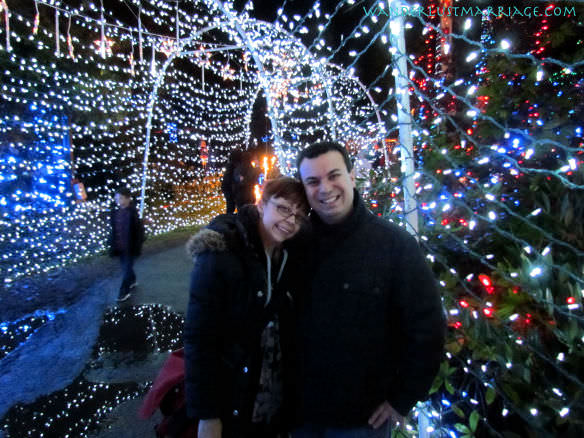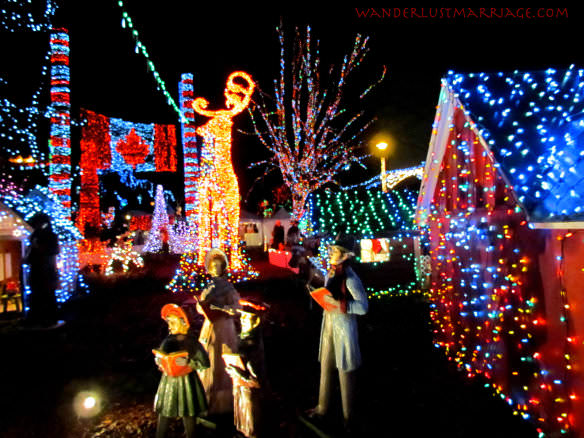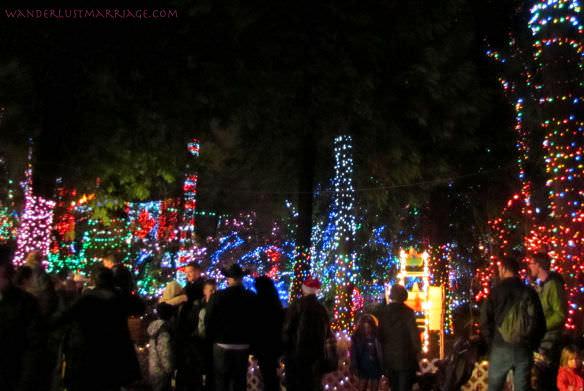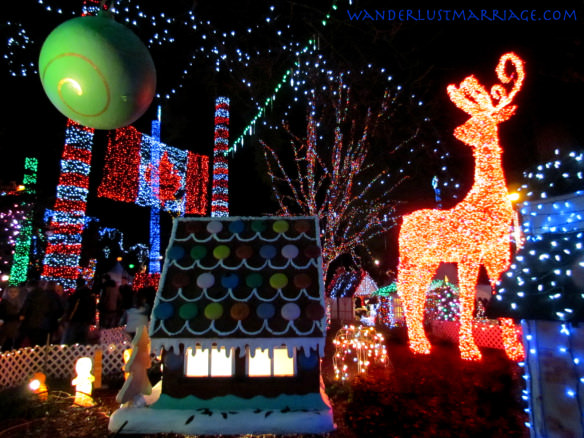 Bright Nights attracts around 200,000 visitors each holiday season to watch 3 million lights illuminate chilly December nights. There's also a train ride through the park to see additional lights and live actors- as we visited on a Saturday night the line was very long so we didn't wait for the train. The train ride costs $11 Canadian for adults and $7 for children ($6 for the matinee train featuring no actors), with proceeds going to the Burn Fund. Bright Nights kicked off November 27th, 2014 and runs until January 4th, 2015. 2014 marks the 17th annual light display and during the previous 16 holiday seasons they've raised over $1.6 million for charity. If you're in Vancouver this is wonderful to check out whether you have kids or not, it's fun and proceeds go to a great cause!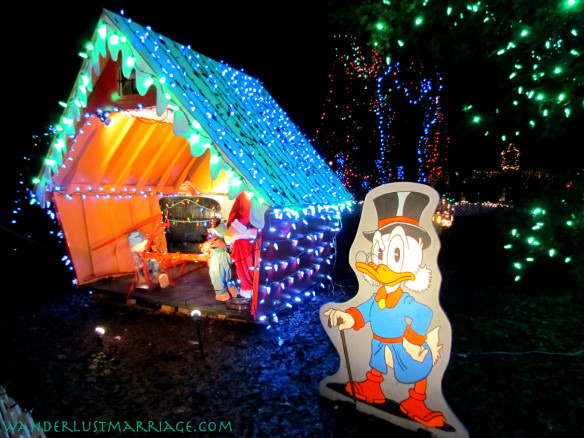 Where to Stay in Vancouver?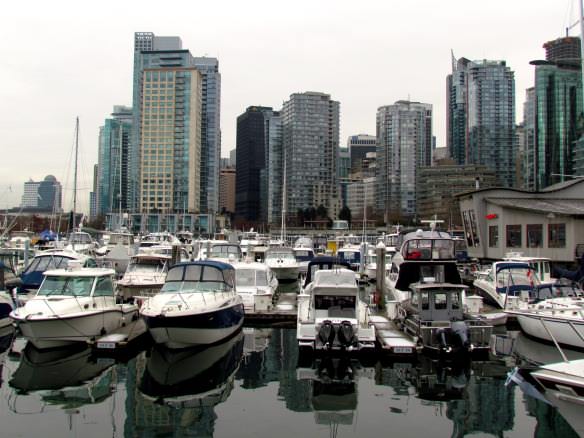 We absolutely loved our stay at the Westin Bayshore Vancouver. The views of picturesque Stanley Park are fantastic, so request rooms facing Stanley Park!
The Fairmont Hotel Vancouver offers old world luxury charm in Vancouver. Their breakfast buffet is also fantastic. We preferred our stay at the Westin Bayshore, but also enjoyed the Fairmont.
Families and budget travelers will likely find the best value on Airbnb. If you've never used Airbnb, sign up here for free and receive credit off your first stay! Be sure to book properties that have consistently good reviews for the best experience.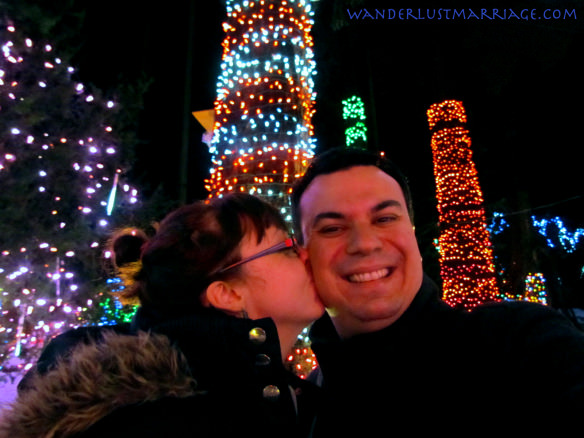 Opening Times for Bright Nights 2014 in Vancouver
November 27 to December 18
Matinee Train: 10 a.m. to 2:45 p.m. from Friday to Sunday
Night Train: 3 to 10 p.m. daily
December 19 to 24 and 26
Matinee Train: 10 a.m. to 2:45 p.m. daily
Night Train: 3 to 11 p.m. daily
December 25: closed
December 27 to January 4:
Matinee Train: 10 a.m. to 2:45 p.m.
Night Train: 3 to 10 p.m.
Disclaimer: This article contains affiliate links. If you book through them we receive a small commission at no extra cost to you. If you use them we appreciate it, and it helps us help you with your travel plans!