Moving your stuff anywhere is, you know, annoying! Whether it is down the block or across continents there is a great deal of stress involved. We have made several international moves and have used different methods along the way, though downsizing the amount of stuff we own has always been involved. On our most recent move from Dublin to Boston it was our first time using professional movers when shipping internationally. This was because Bell received some moving expenses by her new job (thankfully), but they would only pay costs up front via credit card.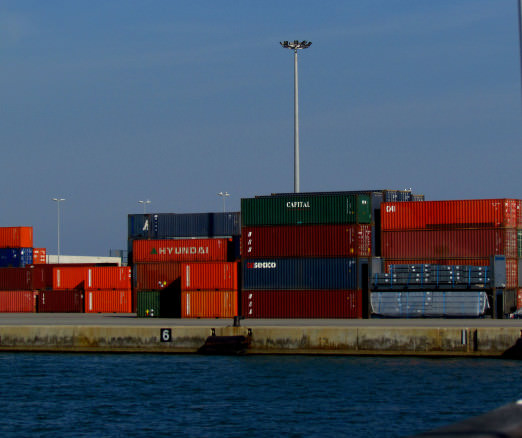 1. How much stuff do you have?
You need to make an estimate of the amount of things you have in cubic meters/feet before you even start searching for quotes. This is very difficult for most of us to do. If you are mainly moving clothes, kitchen goods and some books and media for 2 people, then when seeking quotes you should say you are looking to move around 1 cubic meter  (35 square feet). Now what on Earth does this look like? Imagine boxes that are the size of four European sized washing machines packed tightly with stuff and you get the idea.
2. Moving the kitchen sink?
We struggled to get quotes because we weren't looking to move any furniture and couldn't talk their talk. Most companies want to move your whole house, not a few boxes so we were only able to get quotes from two companies. One broke all the costs down and let us decide things like paying for the rental of a pallet or not. This was frustrating as we didn't know what we needed, so we opted for an inclusive package where they just provided a mostly inclusive price. There were still hidden extras, like 4% extra to pay via credit card. Always ask if the quote includes everything and whether there could be other possible costs.
3. Getting quotes
We recommend emailing as many companies as you can. Google was where we mainly searched for companies. Some companies won't respond to you, a colleague had recommend a particular company to us that she used for her move from the US back to Ireland. After two emails to them and no response, we gave up and moved on. With smaller shipments it seems as though they will only take the business if they are a bit slow.
Important information for an email inquiring movers/shipping companies for a price quote:
From where to where (include addresses)
Dates, we recommend having them come in to pick your stuff up around two or three days before you need to be out of your place
Amount and type of things you are looking to ship
If you don't have an address in your new home this is going to be difficult. We used my work address as we knew we wouldn't be living too far from there. This address can be changed once you arrive.
4. Getting ready for packing day
We used our spare room to put everything for the mover to pack, and it was hard to estimate the amount of stuff we had! They pack up your stuff pretty tight, so you probably have less than you think. We had our things professionally packed so we could get the better insurance. If you pack yourself, you won't get a good deal on the insurance, in that, breakage, scratches and things like that won't be covered. Your stuff will only be covered if damage is due to a fire, sinking or overturn of transporting land conveyance. To have your stuff professionally packed there will probably be an additional cost. Ask!
For bulky items we recommend getting large vacuum bags. We shipped our bedding and using the jumbo vacuum bags, this really cut down on space and will keep your bedding dry and protected.

5. Packing day
Be organized, the movers will follow your instructions, so be very clear! A number of people told us the story of kitchen bins with the garbage included turning up in the new location…We think this is a bit of a myth as we heard it a few times! But you get the idea, be specific! It won't take the movers long, as they don't reminisce over your possessions, they just pack it up. Our mover packed 8 large boxes in just over an hour!
After the mover left we realized we had an additional box of stuff that would not fit into our suitcases to be brought on the airplane. So we used the Irish postal service and made sure to tape all over the box with quality packing tape as boxes tend to get destroyed in Trans-Atlantic travel. And sure enough, our postal box still arrived in a mess and had we not completely taped it, things would have fallen out. And some things, like our French press coffee maker, were broken.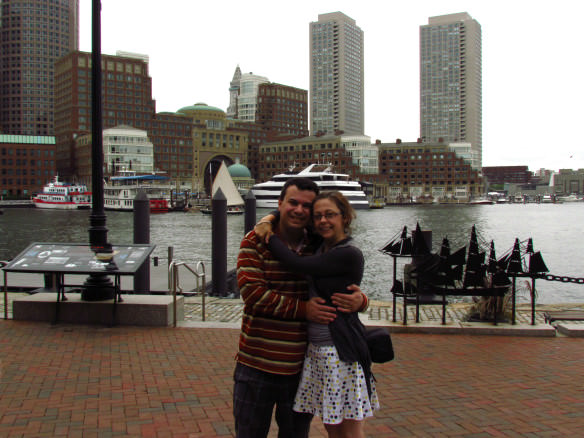 For our move from Ireland we used Beverly Smyth Move Plus. This post was not sponsored by them in any way, but we do recommend contacting them if you are in Ireland looking for movers. At the American end we dealt with NY Shipping Company and unfortunately experienced some delays, additional costs and poor communication in the lead up to our stuff arriving late in Boston. The good news in a nutshell: after 13 weeks everything arrived and nothing was broken!
Coming up soon will be a post on how to deal with things at the other end, your new home! Please feel free to contact us if you have specific questions about using a shipping company to move internationally and we'll do our best to answer any questions.