There is nothing like stepping into a bath to soak away the stresses of the week. Thermal baths are no exception, with added benefits to our health and well-being. The European Historic Thermal Towns Association (EHTTA) plays an important role in growing this tradition thanks to fantastic thermal spa members around Europe. I recently explored historic thermal spas in Europe, and besides fantastic wellness facilities, I also enjoyed seeing remnants of thermal baths at ancient Greek archeological sites!
History of European Thermal Baths
The ancient Greeks pioneered the art of hydrotherapy 2,500 years ago. Thermal baths flourished around the Aegean and later spread across the continent. Spa towns throughout Europe built upon archaeological sites from the Greek, Roman, Byzantine and Ottoman empires.
During ancient times, the development of aqueducts lead to the construction of beautiful edifices and the birth of spa culture. Thermal baths were not just a place to bath but also a place to socialize and conduct business. Throughout history, they offered an opportunity for the middle class to rub shoulders with aristocrats and nobles – often in the buff! You can see remnants of ancient thermal baths at archeological sites around Greece, Italy and Turkey.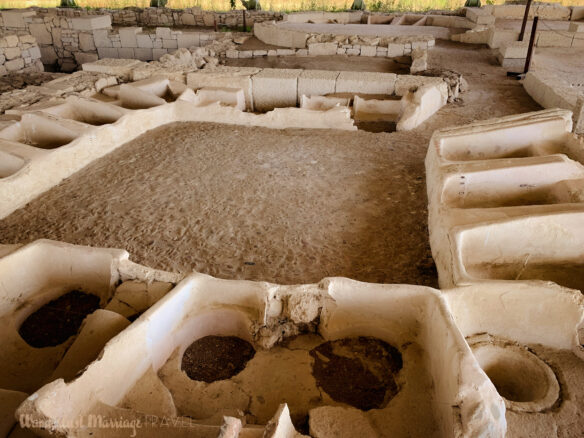 Hippocrates is considered the father of medical science. He used water extensively, both internally and externally to treat a wide variety of illnesses. On the Greek island of Kos, he was the first to write about healing diseases using water.
"The physician treats, but nature heals." Hippocrates
As Europe entered the Middle Ages, spa culture declined and baths were used primarily for hygiene or for certain health conditions. The intellectual boon of the Renaissance helped restore the value of European bath houses. These traditions continue today with magnificent thermal towns around Europe.
European Historic Thermal Towns Association Members
The spa culture of Europe is flourishing today, with beautiful thermal spas all over Europe. The European Historic Thermal Towns Association encompasses 49 members in 17 countries. They comprise thermal towns, regions, associations and one international partner.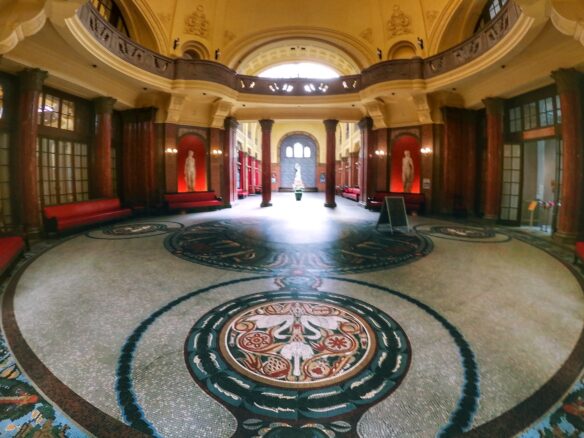 Fantastic EHTTA locations include destinations like Bath, UK, Budapest Spas, Acqui Terme, Italy, Baden-Baden, Germany, Spa, Belgium, Karlovy Vary, Czechia, Montecatini Terme, Italy, Parnu, Estonia, Mondorf-les Beins, Luxembourg, Vichy, France and so many more. Check out the EHTTA's website to see a complete list of their 49 thermal spa members, and learn more about the importance of European spa culture and history!
European Route of Historic Thermal Towns: A Cultural Route of the Council of Europe
In 1987, the Council of Europe launched a Cultural Routes Program, based on themes that are important to the cultural heritage of Europe. A shared history of exchanges and encounters between people with different backgrounds, nationalities and beliefs is the basis for European identity. The Camino de Santiago routes leading to the Cathedral of Santiago de Compostela in northern Spain, Europe's most famous pilgrimage route , was chosen as a symbol of European identity and unification.
The European Route of Historic Thermal Towns was officially approved as a Cultural Route of the Council of Europe in 2010. It acknowledges that Europe's thermal tradition contributes to the continent's identity and history. The European Route of Historic Thermal Towns is one of over 40 routes certified by the Council of Europe.
Medicinal Benefits of Thermal Waters
Thermal waters travel under the Earth, accumulating minerals and elements. These can aid in treating symptoms of various diseases like rheumatic (autoimmune and inflammatory issues), arthritic, skin ailments like eczema, gynecological issues and kidney problems. Drinking mineral water can help with digestion and detoxify organs.
Minerals like magnesium and selenium help hydrate your skin when soaking in thermal pools. Alternating between hot and cold thermal waters can be beneficial for blood circulation. This can alleviate a wide range of issues and can even help with insomnia. Thermal waters are an ideal way to relax, rejuvenate and reset your body.
Historic Thermal Towns in Greece
Thermal baths flourished around the Aegean 2,500 years ago, when ancient Greeks pioneered hydrotherapy. Greece remains rich in natural thermal resources, offering gifts of improved health, well-being and vigor.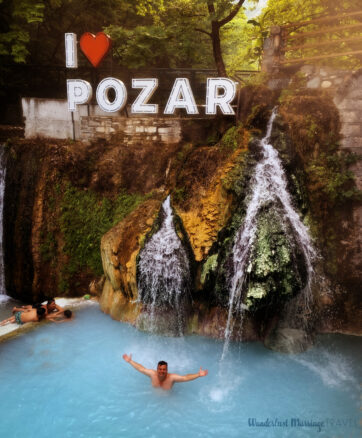 I recently enjoyed collaborating with the EHTTA, as well as Visit Europe, to highlight historic Greek spa towns! Read my article covering beautiful destinations like Halkidiki, Kavala, Agistro, Almopia (Loutra Pozar) and Loutraki. The word "loutra" means bath in Greek, so it features prominently in the country's spa location names.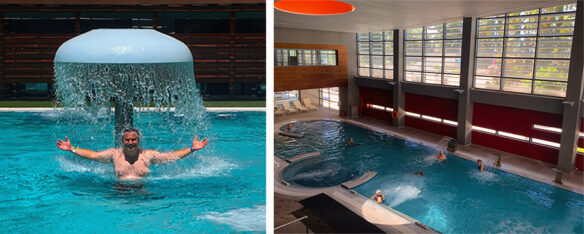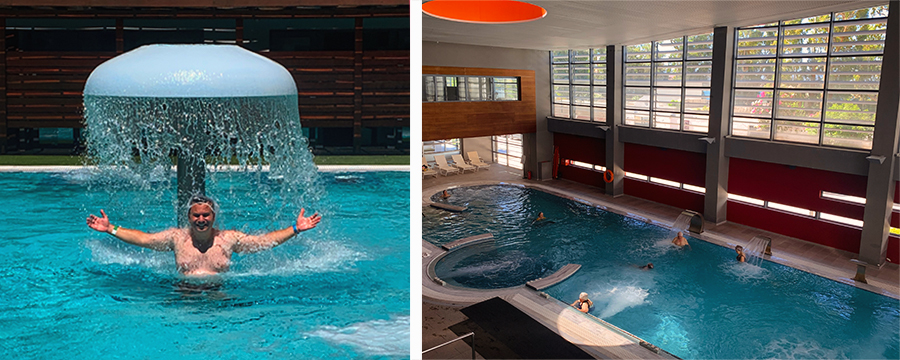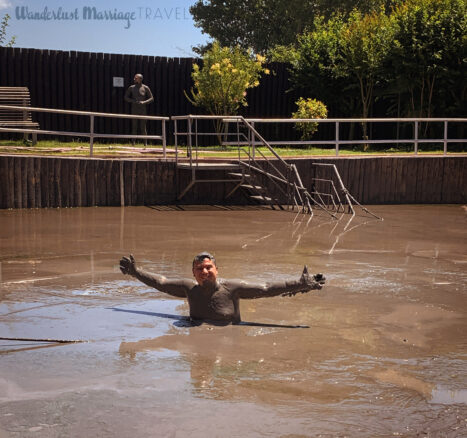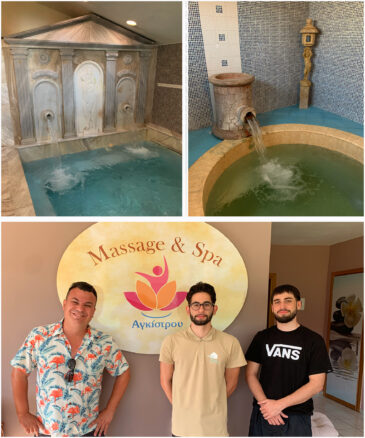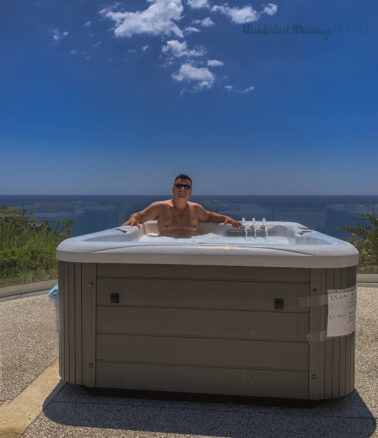 Budapest, Hungary: Spa City
Home to more medicinal thermal baths than any other capital city in the world, Budapest, Hungary is coined Spa City. The impressive Hungarian capital rests atop 123 thermal springs. Roman settlers built the first spa baths, and the tradition continued through the Ottoman occupation.
Budapest is home to 9 bath houses and an abundance of massage houses. Four of the most popular thermal baths are Szechenyi, Rudas, Gellert and Kiraly. Read my in-depth article on Budapest spas to learn why visiting the baths are an integral part of a trip to the Hungarian capital.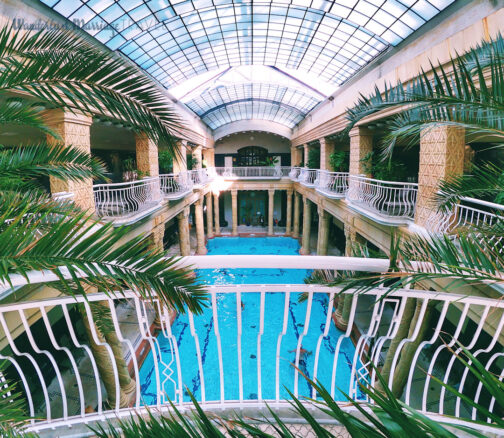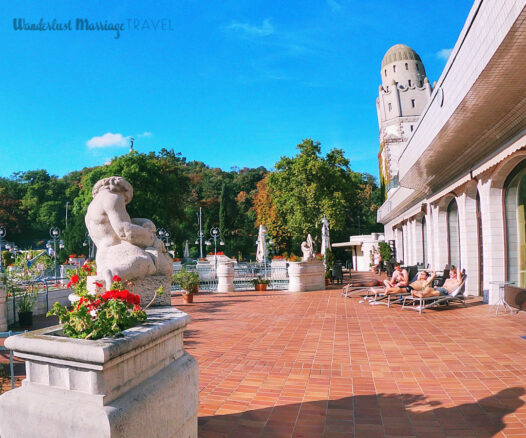 Baden bei Wien: Austria's Great Spa Town of Europe
The Great Spa Towns of Europe became a UNESCO World Heritage Site in 2021. 11 exceptional spa towns in 7 countries span Austria, Belgium, Czech Republic, France, Germany, Italy and the United Kingdom. The lone representative town of Austria is charming Baden bei Wien.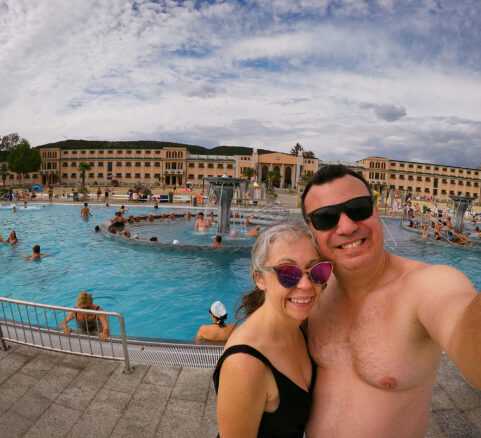 Baden bei Wien is located just 15 miles (24km) southwest from Austria's capital. The lovely spa town translates to "Bathing Near Vienna." Its spa culture has been a popular draw for centuries.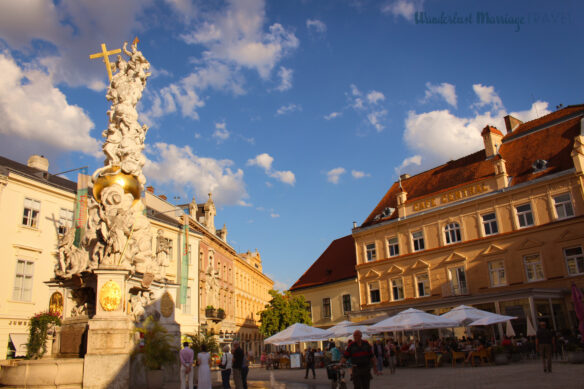 Therapeutic relief in an inspiring setting made Baden a favorite workplace for famous composers like Beethoven, Mozart and Strauss. Baden was also a favorite summer resort for the Hapsburg family, making it a 'Spa Town of Emperors.' Generations of royals and middle class have enjoyed soaking in the town's mineral rich thermal waters for relaxation and rejuvenation.
Thermalstrand Lido Baden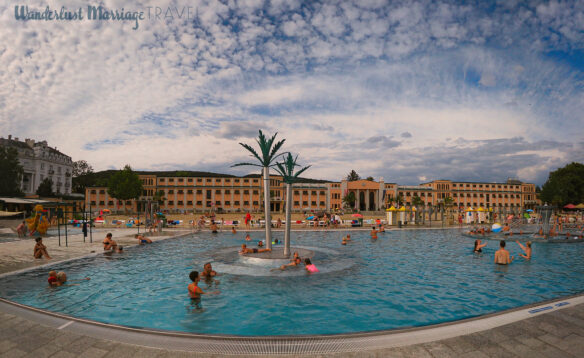 Thermalstrand Lido Baden is the largest sandy beach in Austria. The art deco facade features two 50-meter swimming pools, massage jets, jet stream canal, geysers, massage beds on the palm island and a children's pool with water mushroom and a slide. There is also a big water slide, wide water slide, and a diving platform.
Arnulf Rainer Museum: Abstract Art in a Former Thermal Bath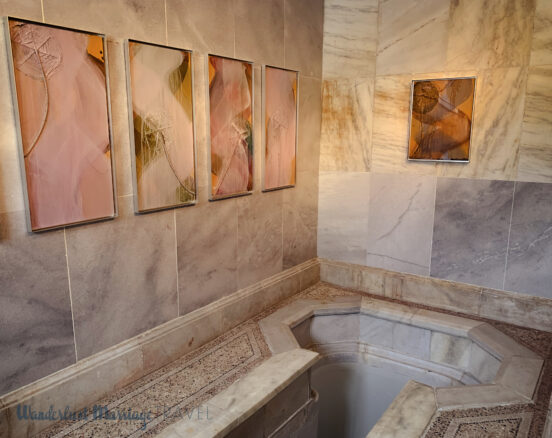 The Arnulf Rainer Museum is home to gorgeous art in a former bathhouse. Rainer grew up in Baden bei Wien and his abstract art currently on display deals with themes of nature, science, creation and the cosmos. The opulent and unique setting was a popular 19th-century bath house for ruling families like the Hapsburgs as well as other aristocrats.
Plan a Vacation Around Historic Thermal Towns in Europe!
Visiting thermal baths can play an important role in a healthy lifestyle. For those of us who are not fortunate to live near natural thermal springs (us included), it's a great idea to plan a vacation around them. Thermal destinations offer wonderful opportunities for romantic getaways or family and friends trips.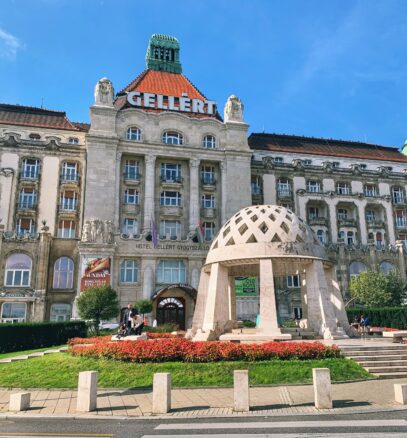 Spas in Greece, Hungary and Austria are ones I've covered firsthand, and they make up a fraction of the amazing facilities around Europe. European thermal towns are beautiful destinations packed with fun activities and delicious local cuisine. They're more than a spa, they are a timeless event that's important to the human experience.
Disclosure: This article is a collaboration with European Historic Thermal Towns (EHTTA) and Visit Europe. Special thanks to Simone Zagrodnik, Catherine Lloyd, Markos Danas and Miguel Gallego for their work in organizing my recent 8 day press trip. All photos and opinions in this article are my own.