Airport lounges are famously not the place that everyone wants to be, and this is for a number
of reasons. The time that you spend there is either when you are going away somewhere
or going home. So you are likely looking forward to getting to either destination more than
spending more time at the airport. Also, airport lounges can be a bit manic at times, so it is
not the ideal place to truly relax.
These lounges can be made much better, though, if you find the right pastime for it. Take a look
at some entertaining lounge pastimes to enjoy while you are in the airport lounge.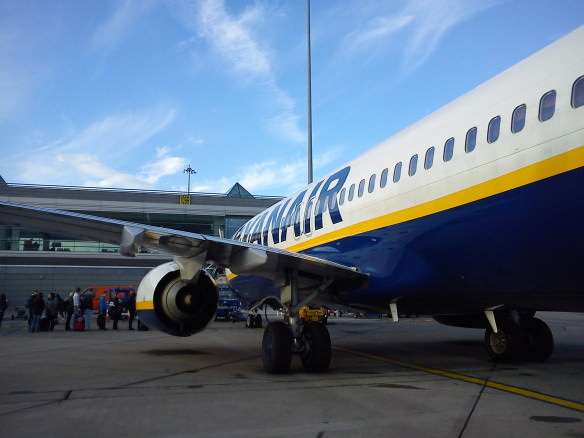 Reading Books and Travel Blogs
Already a heavy-hitter when it comes to what people like to do in their time off, reading is an
ideal pastime when you're in the airport lounge. Often, in these lounges, people want to be
anywhere else, and that is what reading is perfect for. It's one of the best ways to combat airplane boredom.
Reading takes you to so many places all over the world with just the power of your mind.
Reading often makes waiting around much easier too. You know that you are into a really good
book when you look forward to waiting time during your travels so that you can devour another
chapter or two.
This simple but great pastime can be done in the more traditional way with a book or
newspaper/magazine or on something like an e-reader. And if you have internet access, you can pass the time reading a great travel blog in preparation for your trip!
Watching Movies or Shows
Movies and shows have gotten so much better in the past few decades, and so has the way
people watch them. Before, you had to wait for your show or movie to be on at the right time
and had to be near a TV to watch it.
Now though, things are very different. Not only have streaming services created the idea of
being able to watch whatever you want, whenever you want, but smart devices now mean you
can watch wherever you want to.
Cut to you sitting in an airport lounge. You can now take all of your favorite shows and movies
with you. Watching them on your smartphone, tablet, or laptop could not be easier.
Listening to a Podcast
Podcasts have grown in popularity so much in the past few years, and for a good reason. They
allow you to listen to whatever takes your fancy. If you like a certain topic and want to hear
experts talk about it or want to have a laugh, there will be a podcast for you.
To listen to a podcast, all you need is the right device and a good pair of headphones, and
you're good to go. In an airport lounge, just like many other places, it can get a bit overwhelming
in terms of noise. For this reason, having a good pair of headphones in and a great podcast
playing can help drown things out.
Some airport lounges go above and beyond to make customers feel super comfortable. These
places are designed to make you feel as relaxed as possible while you wait for your flight.
However, many airport lounges do not hit the mark, and they can feel like the last place you
want to be.
Therefore, having the right pastime can make a difference in making the time go quicker and
letting you enjoy yourself whether that is doing something on the relaxing side like reading or
watching a movie or doing something more exciting like playing a great online game.
Playing live casino games
Thanks to the world of the internet and modern devices, people can now do so much when
waiting around. Years ago, when you had to wait around somewhere like an airport lounge,
most of the time, you just had to entertain yourself by reading the news, travel blog, or browsing
the shops on offer. Now though, with the help of your smartphone, you can indulge in live
casino games.
Live casino games are different from traditional casino games played against a computer. Live
casino games allow players to play against other players in real-time. This makes them an ideal
way to pass the time when waiting at the airport. There are few limitations to the types of live
casino games you can play online. They include roulette, blackjack, baccarat, and poker, to
name a few.
Airport Lounge Pastimes Conclusion
No matter what you do, having the right pastime for you can help when in places like an airport
lounge. They can make the difference between a pleasant or miserable trip. Bon voyage!