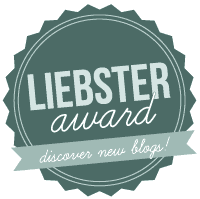 Last week Lilian over at Travel Armadillo nominated us for a Liebster Blogging Award! We're really excited about this and very happy to answer her lovely questions. Consider popping over to her site to check out her work.
The Liebster Blogging Award is a "pay-it-forward" blogging award, where new bloggers nominate other new bloggers to share a bit more about themselves and ask each other questions. The rules seem to have changed, much like Chinese whispers, but we're happy to be involved!
The Liebster Blogging Award Rules
Share 11 random facts about yourself.
Answer the questions from the person who nominated you.
Nominate 11 bloggers with less than 200 followers and ask them 11 questions
11 random facts about Alex & Bell
1. Alex is a huge beer nerd. Ask what percentage alcohol a beer is and there is an excellent chance he'll be able to tell you, strangely. He's fairly picky and won't drink bad beer unless that's all that's available. Then he doesn't enjoy it and wonders why he ordered it in the first place.
2. Bell is a bit of a "nerd" herself. She is a statistician by day, but doesn't really like the word nerd. Stats are cool!
3. Alex's favorite book is Catch 22. Bell's are Life of Pi and If on a Winter's Night a Traveler.
4. We throw socks across the living room, and Alex tries to get Bell to run routes (unfortunately she isn't aware of any of the terminology).
5. Bell used to play piano and wanted to study music
6. Alex has a bachelors degree in history and studied business in graduate school. Now he writes for the newspaper by day, proof that you can't be sure where life will take you.
7. Alex likes to keep receipts of places we go, Bell likes to throw these out.
8. We have known each other for a third of our lives now- we only want to kill each other occasionally.
9. When Bell does the dishes she leaves the knives facing up, this infuriates Alex.
10. Bell crochets a lot and has a number of beanies and socks that she has made and likes to make baby blankets as we're at the age where everyone is having one (except us, at the moment!).
11. Alex is a BIG fan of American football, particularly of the Buffalo Bills. They are the only team in NFL history to make 4 straight Super Bowls…and they lost all of them. They currently have the longest playoff brought of any NFL team so Alex is quite bitter about this. He particularly loathes the Patriots and loves any team that knocks them out in the playoffs.
11 questions from Lilian:
1. What's your favourite place in the whole world?
Bell – honestly I can't decide, but I love being on the beach, and more specifically the beach with mountains in the backdrop. I don't care if it is hot or cold, I just love the fresh air.
Alex grew up in Florida and is only interested in the beach on a sunny day. His favorite countries are Thailand and Greece.
2. What has been your worst travel mishap or misadventure?
Recently, I Bell, left my house keys in Florida at my father in-laws. I had to come back a few days early and was sitting on the airport shuttle bus coming into Dublin when I realized it. It was a terrible experience being locked out and having to organize a new key to be cut on about an hours sleep.
In another one, we learnt that after a few drinks in certain cities, you should not walk back through residential areas late at night. When we were in Montevideo, Uruguay a good friend had her purse snatched as we were walking from the restaurant back to our hotel. The taxi would have been just a few dollars, very silly of us.
We've actually had a few of these small mishaps while traveling over the past decade, they happen to everyone!
3. What is the best dish you have had while while travelling?
This is a tough one, but Alex and I had this amazing pizza in Thailand on the island of Koh Phanh-ngan. Several times, we popped in to share one during the middle of day. It was made on a mountain bread like base and was very spicy. We wish we could tell you the name of the place, but that was about 9 years ago now!
4. Show us your favourite travel photograph!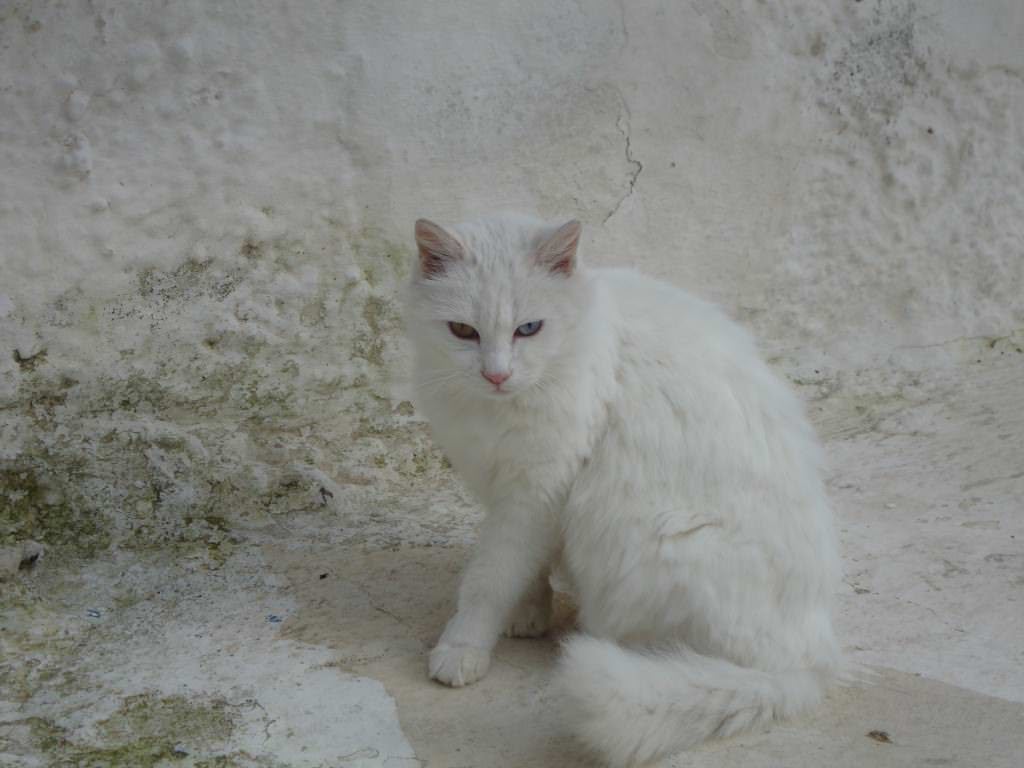 5. What do you look for most in a destination? Is it nice weather, night-life, culture, luxury, adventure or something else?
At the moment we're all about nice weather. Ireland's summer is virtually non-existent so both of us crave sun!
6. What would you look for in a travel companion? Or do you prefer to travel solo?
We met while being solo travelers, but now we are pretty much always together. We have our less than pretty moments, but we love seeing and exploring this world together.
7. What's you favorite color?
Bell – pink or purple
Alex – red
8. What item could you not travel without?
Bell – I'm terrible, but I almost always bring the flat iron for my hair!
Alex – His "pharmacy." An assortment of meds for almost any ailment that could possibly come our way. He's very pedantic about this.
9. What type of accommodation do you prefer while travelling?
We think it depends on where you are traveling. We've used Couch Surfing, apartment rentals, hostels (that's where we met!) and hotels. All have their advantages and cons. At the moment we usually prefer renting private apartments for a few reasons. We don't like to support large corporations any more than we have to, we get to pretend like we live in a place we're visiting and it can be a way better value than a hotel.
10. Do you prefer to travel fast or slow?
A bit of both, but generally slow. We feel it is better go to less places but spend a little additional time in the places you choose to go to. It is nice to have the time to "get lost" and not run around a place trying to take in the sites.
11. What's your favourite thing about travelling?
New experiences. It may be that you get to eat something you never thought you would, or maybe you meet some amazing locals, or see something just so spectacular. But all of it hopefully makes you more aware of the fact that the world is truly a beautiful place.
11 blogs that we nominate for the Liebster Blogging Award
Angela – Traveling Ange
Christina – Chronicles of a Travel Addict
Dave & Carmen – Double Barrelled Travel
Laura – Laura the Explorer
The Tuscan – Any Latitude
Catia – Lisbon Stories
Tammy & Chris – Tammy & Chris on the move
Traveling Dahl – Traveling Dahl
Stephanie – Infinite Ireland
Mark & Molly – Yonder Blog
Eric & Penny – Waves & Ruins
11 questions for our nominees!
1. What is your favourite type of food?
2. Where would you like to be living when you're 70?
3. Preferred method of travel: Train, plane or automobile?
4. Favourite travel song?
5. Where is your favourite beach?
6. Why did you start your blog?
7. If you could have dinner with one person who would it be?
8. Favourite beer, or if you don't drink beer, favourite drink?
9. Share with us a funny/unique travel photo!
10. What kind of camera do you use to take most of your photos?
11. Most romantic place visited?