Bell and I just spent 3 days in Dubai, UAE on our way from Dublin to Melbourne, Australia. It was a pretty incredible experience, with a few great stories and tips to share. As we're busy traveling and catching up with friends, we just wanted to post a few Dubai photos of some things we'll be writing on in more depth later.
The Dubai Miracle Gardens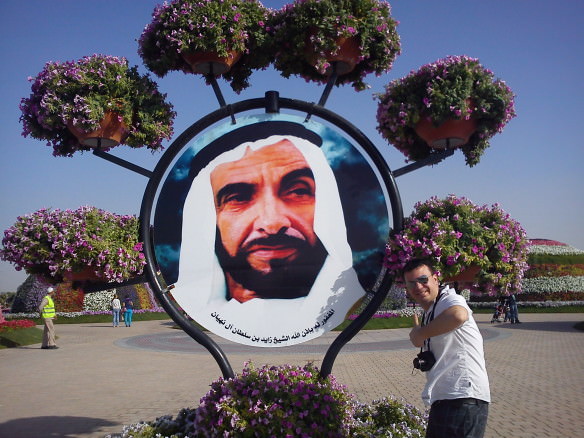 The Dubai Miracle Gardens are the "largest natural flower garden in the world." It's incredible being in the middle of the desert. The gardens are home to over 45 million colorful flowers!
Grand Souq Deira Market
The Grand Souq Deira Market dates to 1850. It's located in the Deira neighborhood of Dubai. Visitors will find many garments and trinkets that can make great gifts. Vendors are happy to throw a head dress on you for a photo. That's a great sales ploy to make you feel obligated to buy something!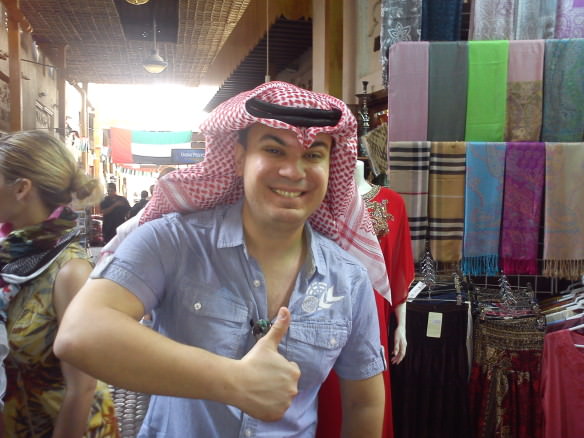 Massive Billboards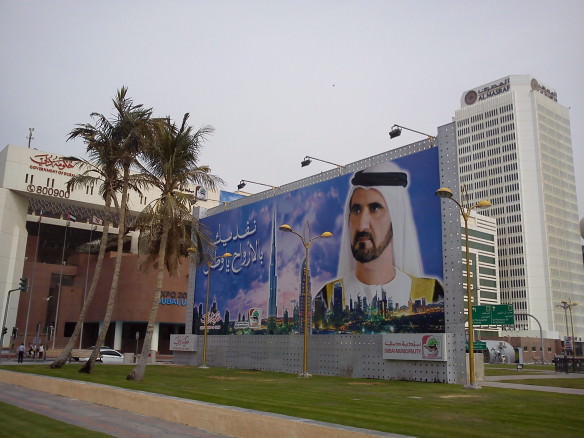 Sheikh Mohammed is Prime Minister, Vice President of the United Arab Emirates, and constitutional monarch of Dubai. So what do you get for the man who has everything? A massive billboard to his highness, of course!

Western Chains Galore in Dubai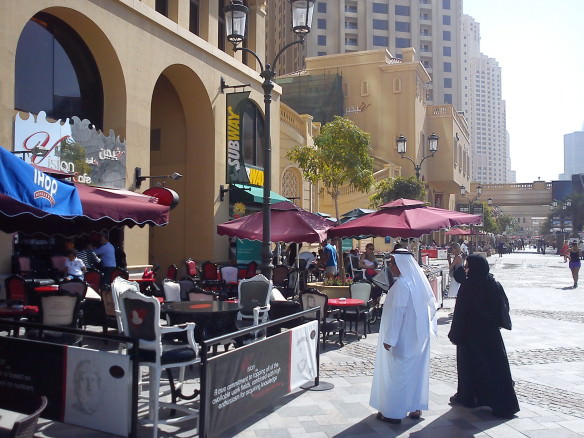 There is no shortage of western chains in Dubai, even including chains we'd never previously heard of. IHOP and Subway are just a couple of western chain restaurants we saw. We didn't eat there to experience any subtle differences!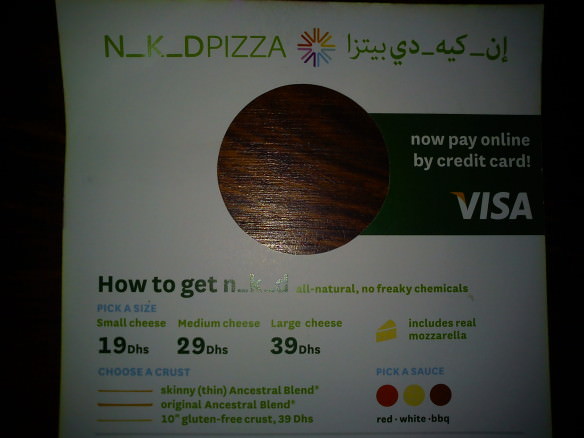 Almost all chain names in Dubai are also written in Arabic. The above is even censored. I'm only decent at Wheel of Fortune, but N_k_d Pizza must mean Naked Pizza! That's certainly quite a titilating name.
Dubai Photos Stories
Our first night, we stayed in Dubai cheap. The budget hotel in Deira still managed to have "concierge service." That became a running joke that eventually quite annoyed Bell. We arrived in Dubai very late, but went far too cheap with that booking, even for a place just to lie our heads.
The next night, when we arrived at our friends' house, many drinks were involved and the girls went to bed earlier, unfortunately they also accidentally locked their husbands out in the backyard and were completely passed out. Over the next hour and a half, my friend and I made many drunken, desperate attempts to get back into his house, which involved several things getting broken. The next day he declared "Jesus, it looks like Oscar Pistorius was here."