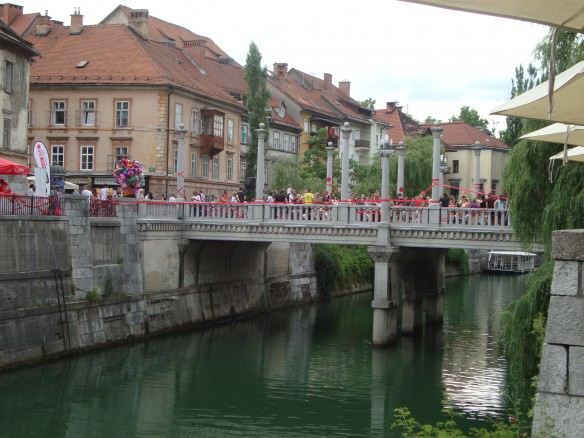 Bell and I give good travel advice not just because we've been around the block, but because we're not paid off by companies like Expedia, Kayak and Orbitz, which many people think provide the best deals but rarely ever do. In fact, many powers that be won't even accept our comments because of the advice we give. We hate to link to them, but check out this lame post on ABCnews.com for tips on saving money on airfare. Their article links to a couple obscure sites called hipmunk and yapta (we won't waste our time hyperlinking to them). We researched those sites and found out that they're owned by Orbitz and Kayak. Nice try ABC News, but we see you have been bought and paid for and are not actually interested in saving people money. For a better post on saving money on plane tickets, check out ours in comparison.
Want to get the best value for your money accommodation wise? Forget hotels.com or booking.com. Read our post on getting much more for your money in short stay European apartments, and giving something back at the same time.
Why do we seem against these sites? Because they are rarely the best deal… For example, Bell is booking tickets to Boston for work, on Skyscanner the cost is €408, on Expedia the same ticket was €427 and lastminute.com: €426. That  €19 ($25) savings is a nice dinner, but is a drop in the bucket in the grand scheme of things. Expedia and Kayak can't publish Southwest Airlines fares so by not checking out Southwest's website on a route they fly within the US, Expedia could literally overcharge you hundreds on a trip, and that's just on the plane tickets.
If you take our advice over many mainstream "experts," you could save hundreds and maybe even thousands, depending how much you travel. No joke. And this is why the ABC moderator did not accept the comment linking to our blog. Travel Channel has done the same to us on Facebook. Thankfully the Frugal Traveler over at the NY Times has been good to us and has accepted comments linking to this blog. We greatly appreciate that as it has drawn good traffic from NY Times readers.
We realize the nature of the business and companies with deep pockets provide advertising money to TV channels, print and online media (even medium to large sized travel blogs that were once like us!). So generally, exercise caution with the advice of mainstream travel and certain travel blogs. As this site continues to grow (hopefully), Bell and I won't take freebies from companies we don't believe provide good value, in exchange for bogus positive reviews. We aim to tout the people that do things right because this game can be played the right way, without being too greedy.
Travel is awesome and we want to encourage it and show that it can be enjoyed at a lower price than many people think.